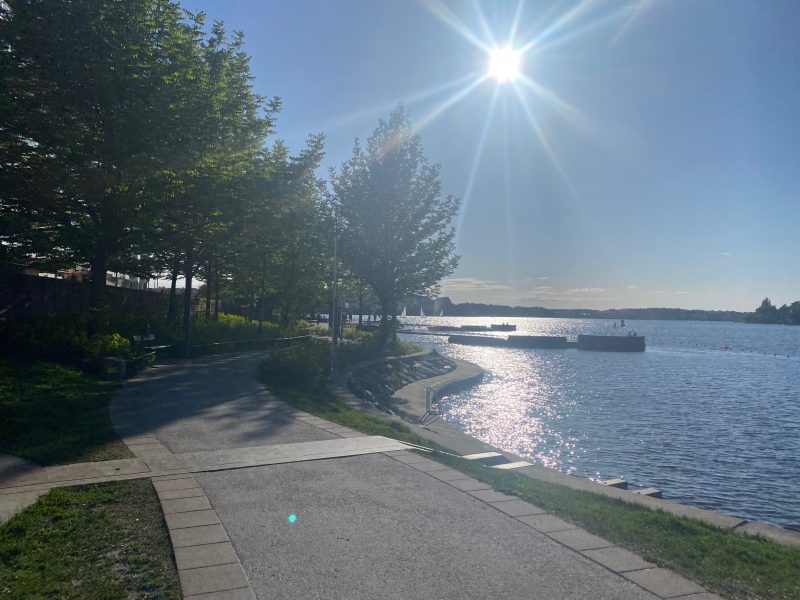 A walk through the neighborhood: the Huvudsta edition
The vacations are approaching fast! Probably some of you are already thinking about holiday trips, while the rest of you are preparing to move to Sweden. The weather in Stockholm has been encouraging people to spend time outside the apartment lately. However, I can't hide the fact that with FINALLY good weather, it's been hard to focus on this semester's last exams 😉
Huvudsta neighborhood
The neighborhood I live in is well-known among students, mainly because the two popular dorms Strix and Pax are located here. I personally live in Pax, so I wanted to take you my dear reader on a virtual tour of the area today.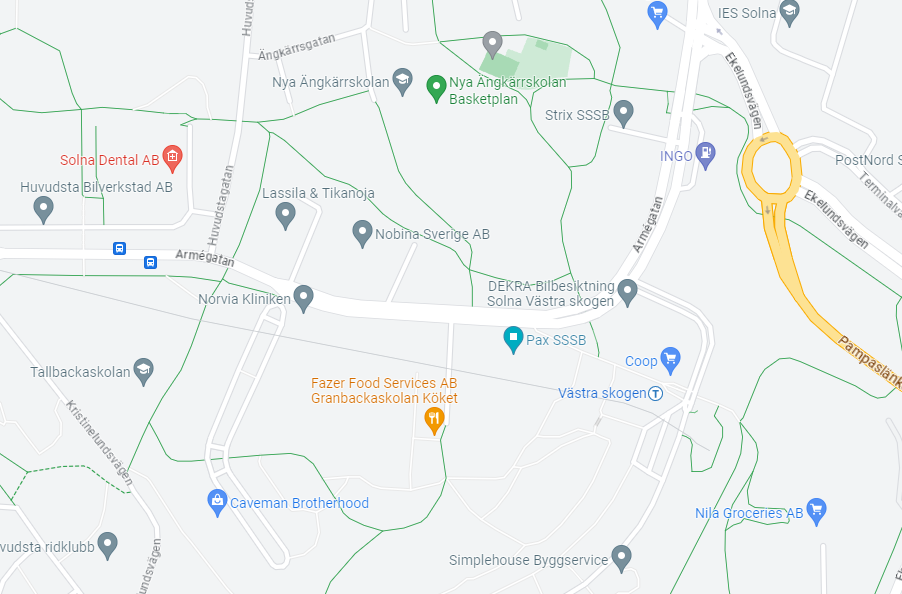 Pax and surrounding areas
The Pax dormitory buildings look from the outside like the usual apartment blocks (the newer Pax 5 and the older Pax 1 and 3). An amazing advantage of living here is the accessibility to stores, public transportation and recreational areas. The nearest subway station is Vastra Skogen, the trip to the center takes about 10 minutes, and the subway station itself is a 2-minute walk from the dorm 🙂 The closest store is Coop, but it is a bit more expensive and less well-stocked, so I often go to IKA, which is next to Strix (5 min on foot).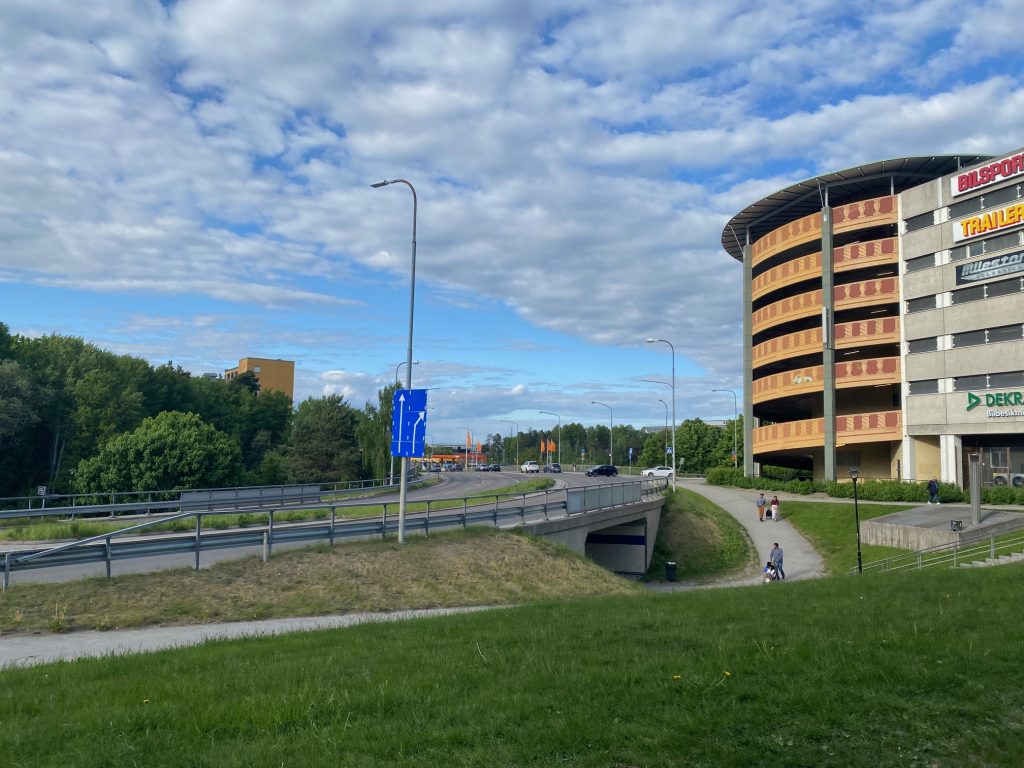 Favorite spots
When it comes to recreational areas, I didn't expect to ever have them so close. They are located literally at my fingertips and have become … my favorite places in Stockholm. Just 5 minutes from Pax on foot you can walk to a beautiful large lake along with recreational paths. There are even horse studs there! This is quite a popular route, so you will meet a lot of runners and cyclists on it. Walking along the lake you will find a couple of cafes, my favorite is the one next to the small beach. The only downside is that they are open from 10:00 a.m. to 4:00 p.m. However, an evening walk is also recommended, although without coffee, the views are worth it!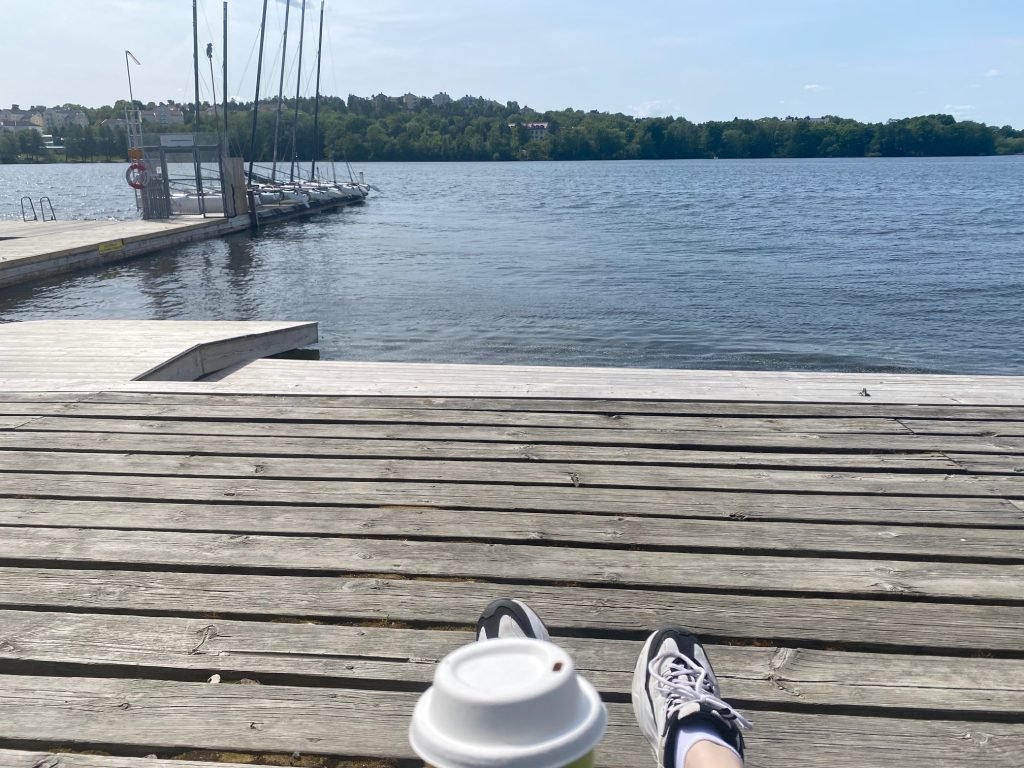 Near to the shore
As it is a recreational arena there are plenty of places to spend time alone or with friends. Benches, barbecue areas, playgrounds, and outdoor gyms are spread along the shore. The biggest attraction (at least for me) is the ability to rent kayaks, and it's by… apps on your phone. They are literally called kayakomat 🙂 On the opposite side of the lake (map below) is a more modernized part of the shore. There are restaurants and cafes there. In addition, there are also water ladders, encouraging spring and summer swimming. I fell in love with the whole area, so not a day goes by that I don't take a walk along the shore. And although summer is just beginning, preparations for exams are over – so I can safely say that I will be a regular there. Take a peek at the photos below, and when you're in Stockholm, it's imperative to find time for a walk in this area!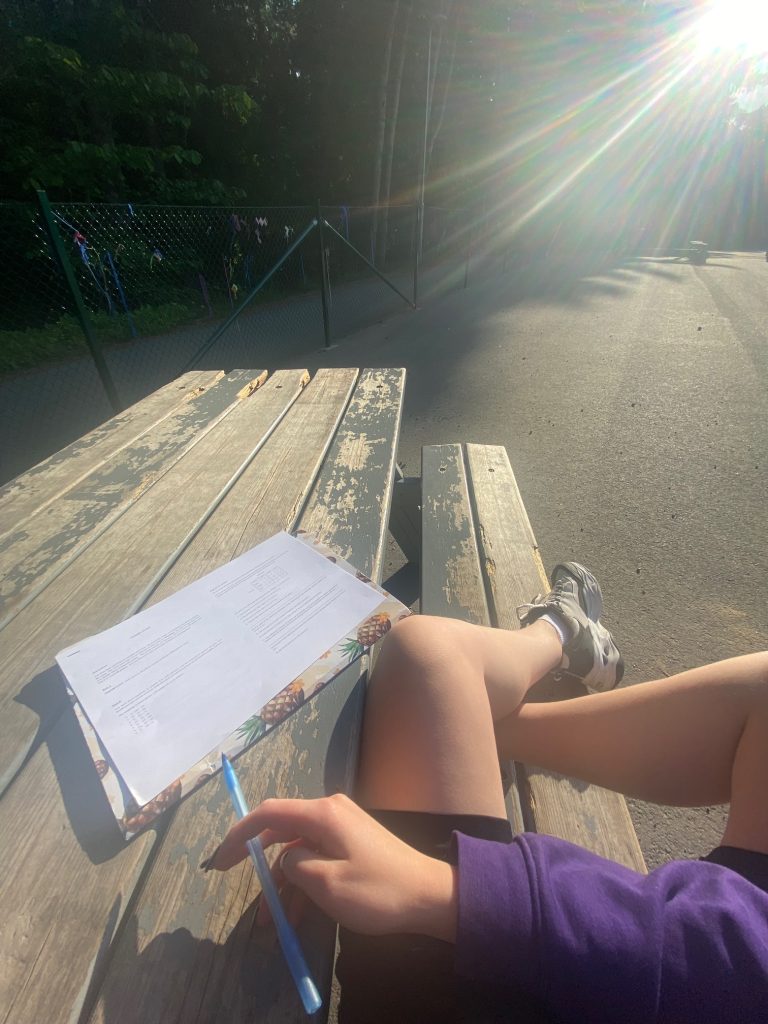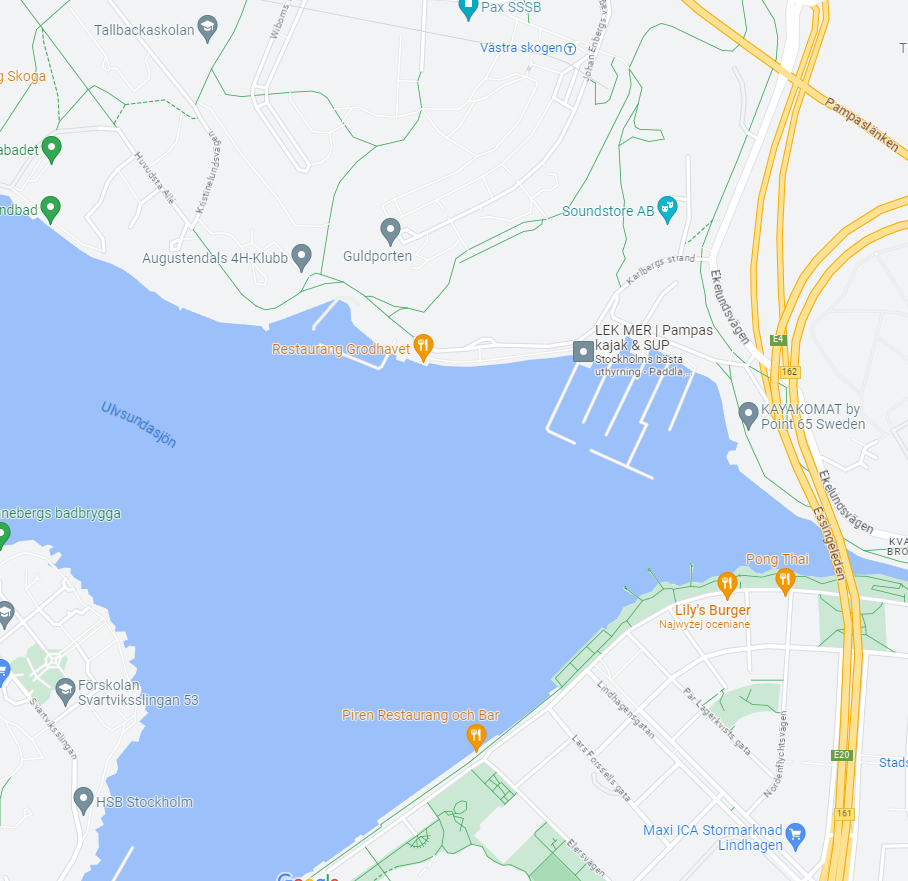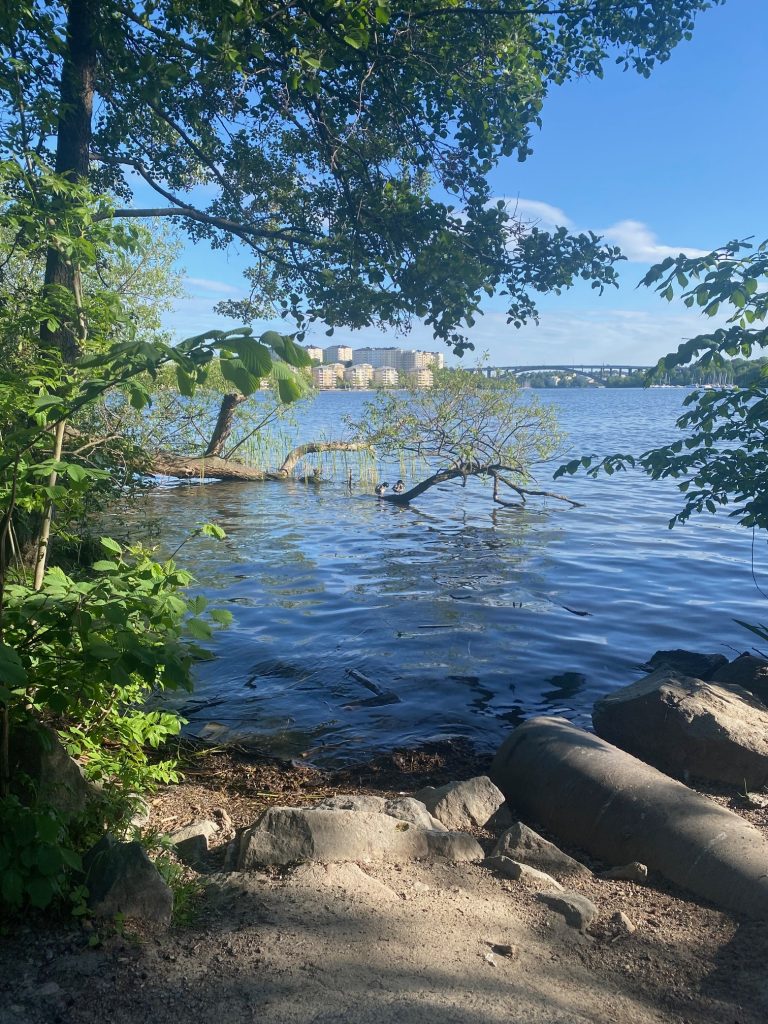 Let me know in the comments if you also think this place is great! And if you're new to Pax or Strix be sure to come out for a walk!

My name is Anna and I'm 24 years old. I am from Poland. I am studying the Master's Programme in Health Informatics at Karolinska Institutet. I have always been interested in Scandinavian culture; fika time is one of my favourites! I like to bake, edit videos, and play basketball or chess in my free time. I'm also a Stephen King enthusiast. A fun fact about me is I don't have space for more books in my room!