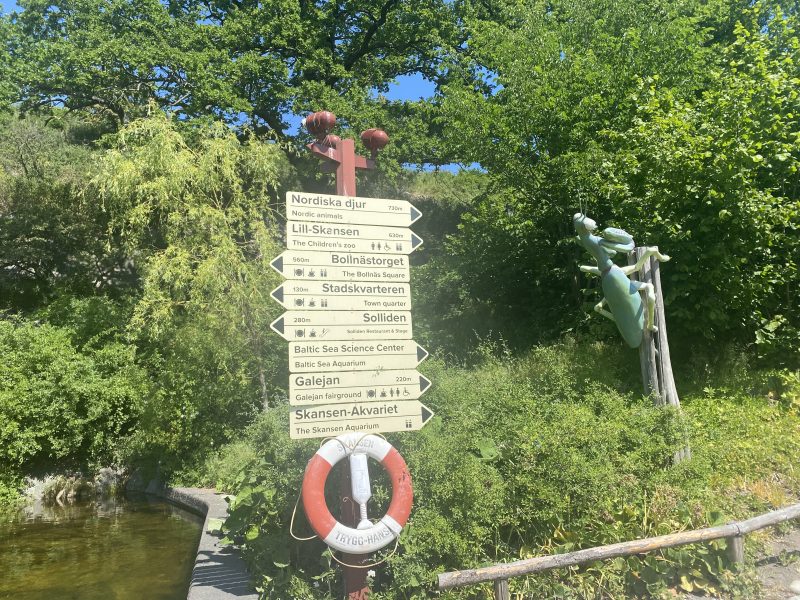 A Day at Skansen: A Window into Sweden's Past and Present
In the heart of Stockholm, lies a true cultural treasure – Skansen. Founded in 1891, Skansen holds the distinction of being the world's very first open-air museum, a living homage to the abundant heritage and traditions of Sweden.
Stepping into this captivating site, I am immediately captivated by its old-world charm, mesmerizing wildlife exhibits, and lively festivities. Skansen promises a spellbinding voyage through time, unveiling the multifaceted tapestry of Swedish history and culture in all its glory.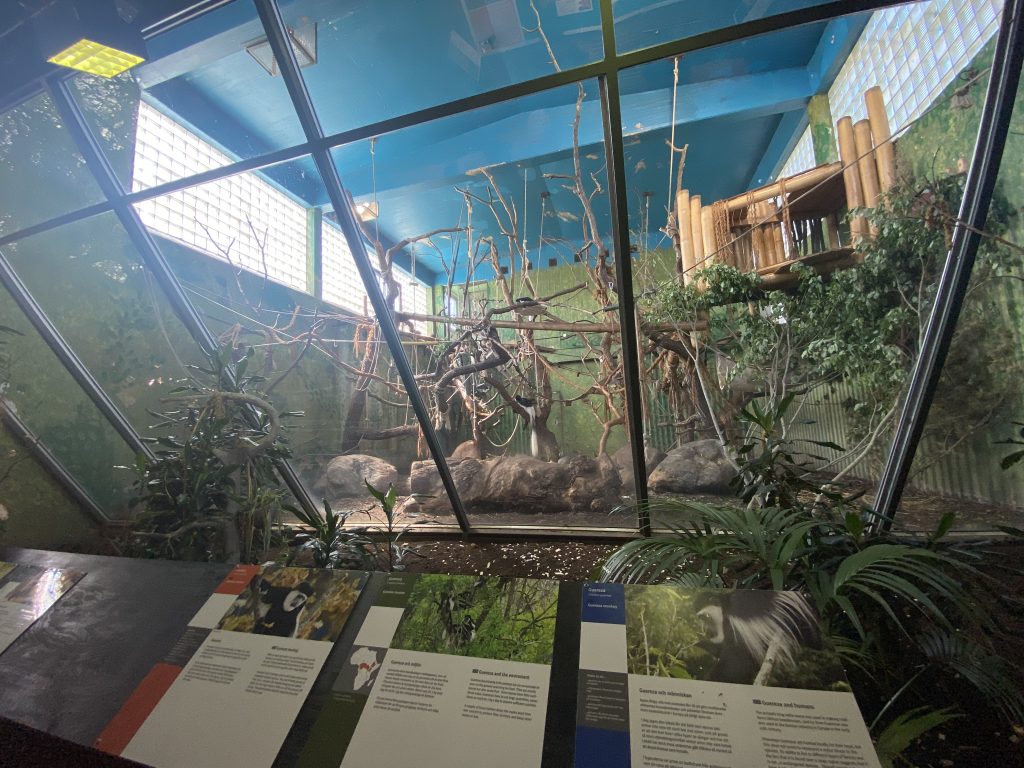 Skansen is a testament to the passion for preserving Sweden's cultural legacy. The brainchild of Artur Hazelius, a Swedish folklorist, and teacher, Skansen was conceived as an open-air museum, bringing to life the country's rural past.
As you step into Skansen, you are transported back in time to an era when life revolved around farming, crafts, and traditions. With over 150 historic buildings meticulously relocated and reconstructed, each structure at Skansen tells a unique story of Swedish life from different regions and time periods.
Getting there
Best going there with Tram No.7 from T-centralen station for about 3/4 stops (around 10 minutes). If you fancy, you may drop in mid-way and catch water bus for one stop from Nybrokajen (ferry terminal) to Gröna Lund (ferry terminal). The ferry (80, 80E, 80X) is run by SL and hence if you are periodic SL ticket holder, you can hop on without additional cost. For me, I am always up for a ferry ride on a day with fine weather. From the Gröna Lund, it only takes 2 minutes walk to Skansen.
Opening hours & ticket cost
This place open throughout the whole year regardless of the season. However, you better check the website for opening hours as it vary depend on the season. When I visited, it was in June and hence it opens till 6PM. Not every attractions/activities are open daily and hence if you have specific interest, please do check prior to the visit.
Ticket fee was SEK 225 (Student rate) for a single day entry whereas one year (unlimited entry) ticket costs only SEK 375 (Student rate) . I feel disappointed for not signing up to this from the beginning of the course. Note: On very special student day of the year, students can enter the park for free with valid student ID. I have not experience of this myself, hence unable to verify to which extend it open.
Skansen is a perfect place to spend time for various reason especially if you are in Sweden with children. They would absolutely love it to visit. Its being built on high ground and close proximity to the centre offer visitors with amazing city view.
To sum up, it has decent zoo, children playgrounds, area to hangout, swedish historic buildings, food stalls, view points, and concert area.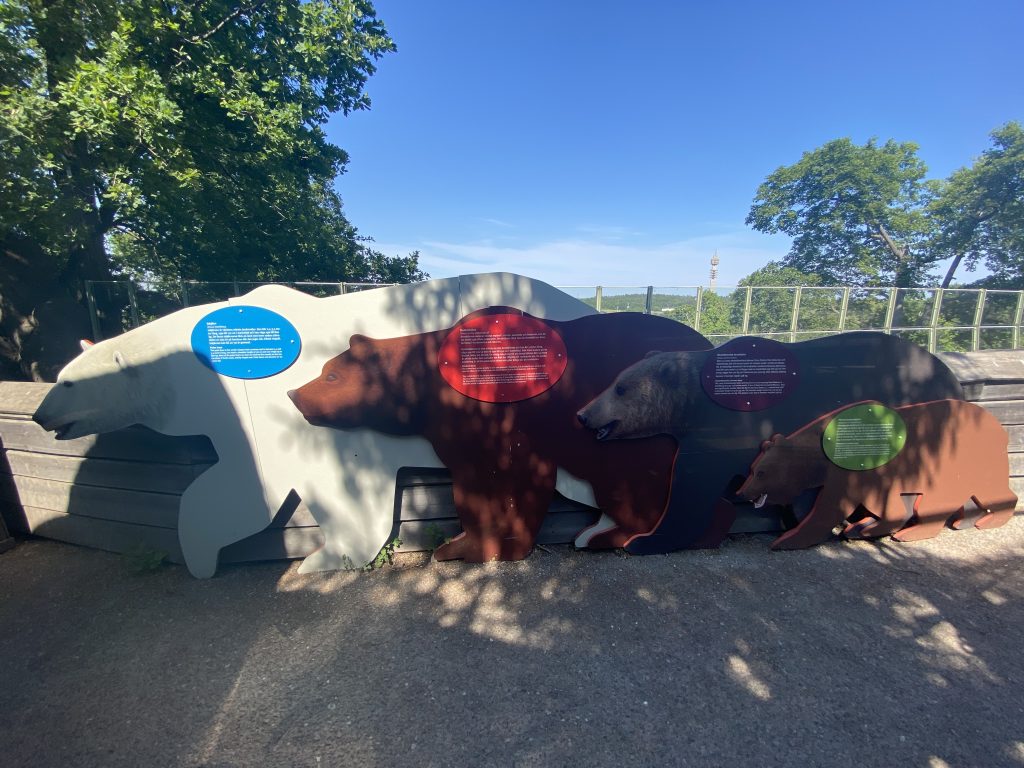 What I did and like most there….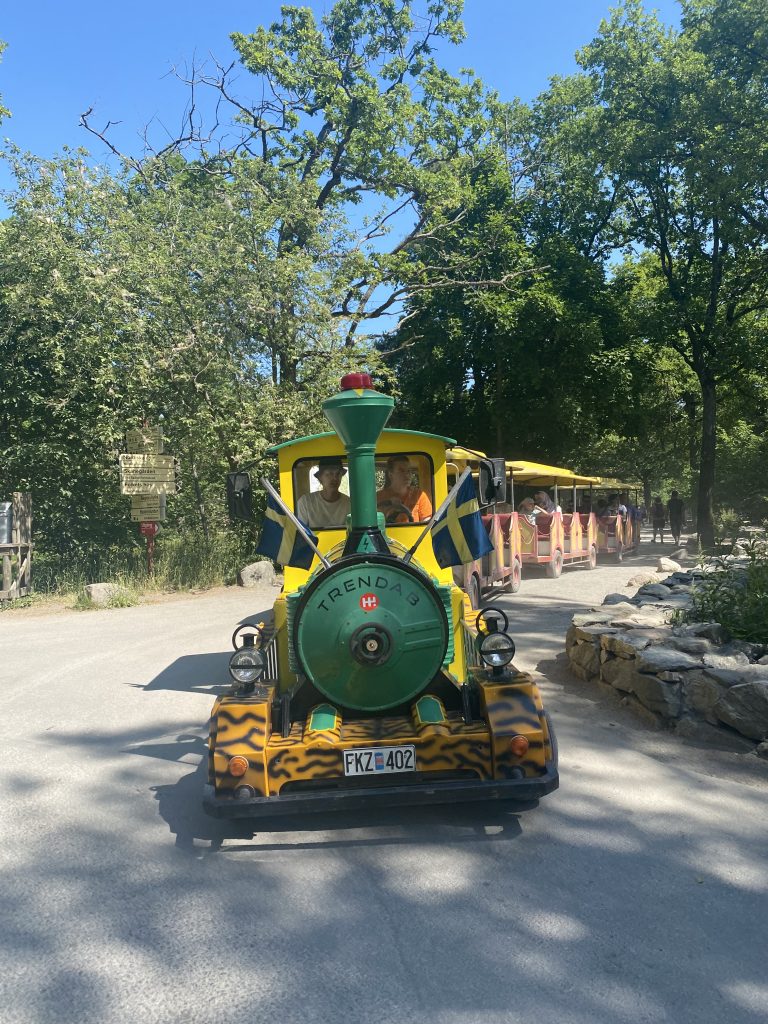 I love riding the tour with the train like baggie throughout the park. It saved my time and chance to wonder in peace without any sweat. The ride took about 20 minutes from start to end but does not stop anywhere in between which cost 40 SEK per person.
Skansen Aquarium
Another highlight of Skansen is its splendid aquarium, where visitors can explore the captivating underwater world of the Baltic Sea and its inhabitants. Through informative exhibits and interactive displays, you'll gain a deeper appreciation for the marine biodiversity and conservation efforts in the region.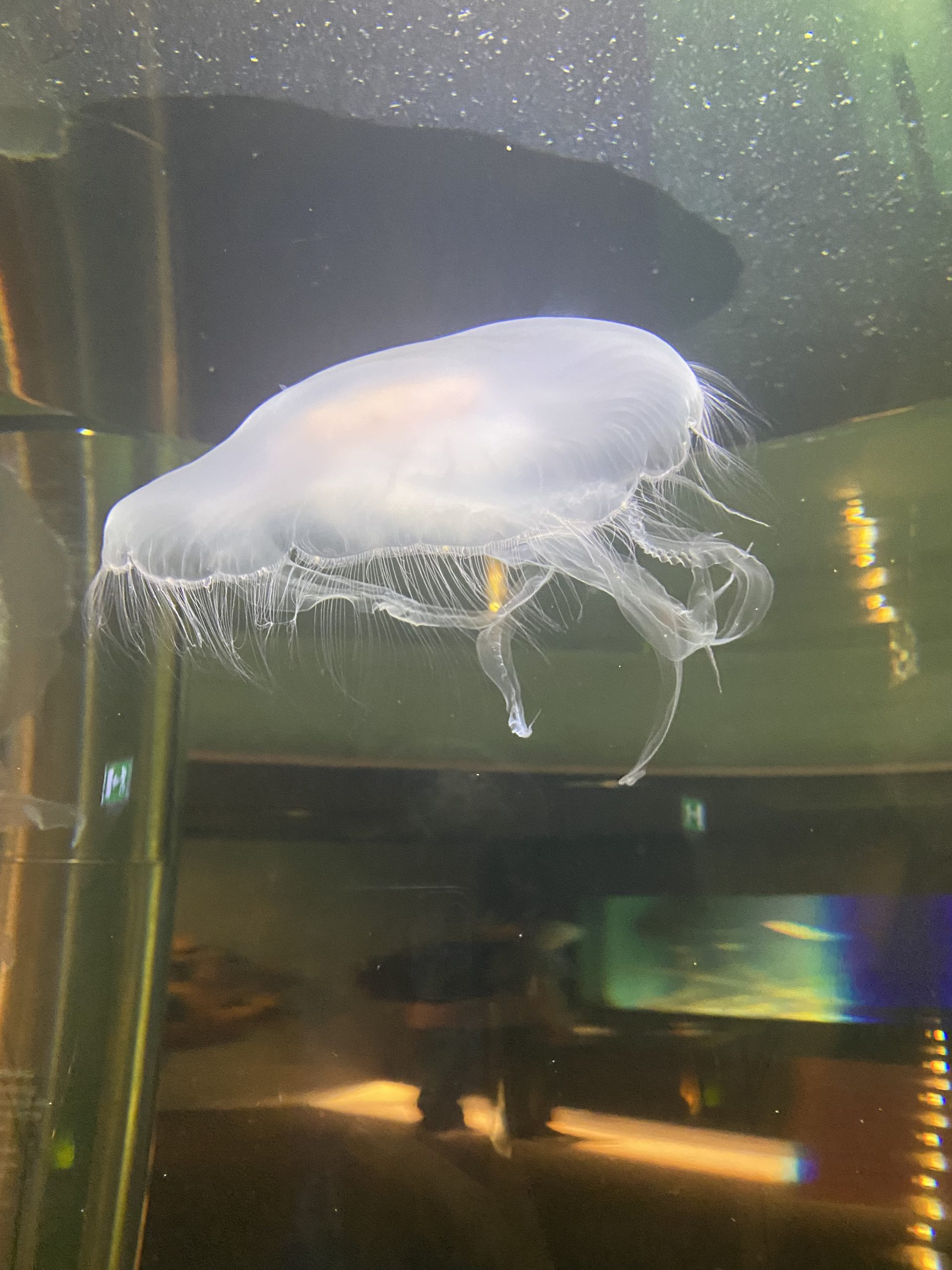 Educational Programs and Workshops
Skansen's commitment to education extends beyond its captivating exhibits. The museum offers a range of educational programs and workshops, inspiring young minds to appreciate Sweden's history, nature, and cultural heritage. From storytelling sessions to craft workshops, these engaging activities foster a love for learning and a sense of pride in Swedish traditions.
The Wildlife Experience
Beyond its historical charm, Skansen boasts an impressive wildlife park, which houses native Scandinavian animals. Wander through lush Nordic landscapes and observe fascinating creatures like elks, bears, wolves, and lynxes in spacious enclosures that mimic their natural habitats. The children's zoo allows younger visitors to get up close with farm animals, making Skansen a perfect destination for families.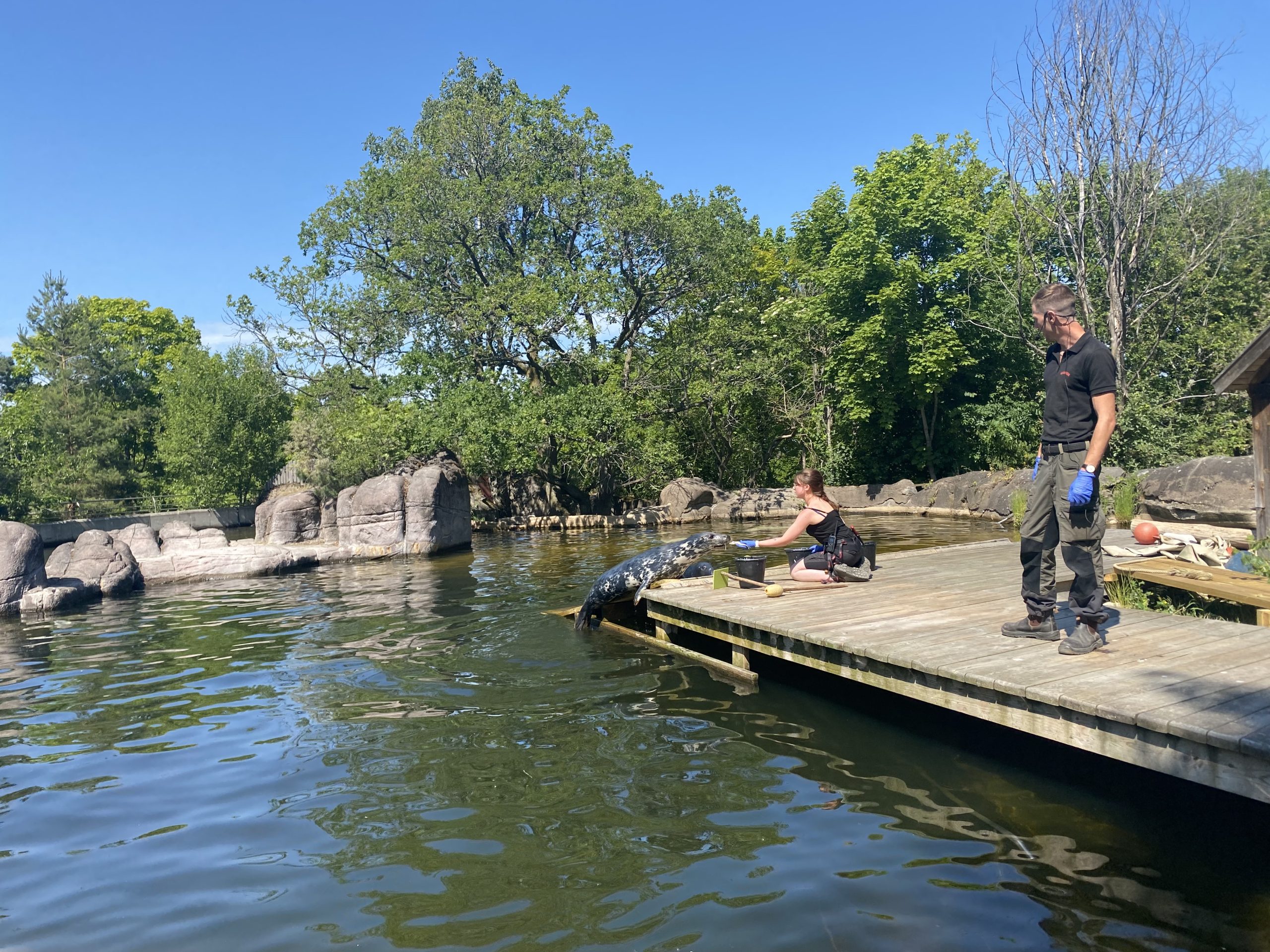 Tips
I would highly recommend to go early in the morning and enjoy fully the whole area. A valuable tip to keep in mind while planning your visit to Skansen is that the food available inside the museum might not be the most budget-friendly, especially for students. As such, it's advisable to have a meal before entering the premises or pack some snacks to bring along with you. The extensive walking and exploration at Skansen may leave you feeling hungry, so having some refreshments on hand can be a wise choice. However, don't miss the opportunity to sample some of the local delicacies offered within Skansen, as they can be a delightful treat and add to the overall experience! Enjoy your visit! 😊
Hej! I am Naw, currently attending MSc Health Economics, Policy and Management. Originally from Myanmar (aka Burma), one of the South-East Asia countries. Before joining KI, I completed my first degree in Medicine and then attained MSc in Clinical Dermatology from University of Hertfordshire, UK. Recently I also completed an executive learning program known as "SouthEast Asia Leadership in Medicine- SEAL" at Harvard Medical School. I love international traveling and learning different cultures. Follow me to see lot of blogs related to Asian students, personal experience on my course and exciting traveling experience. ;)