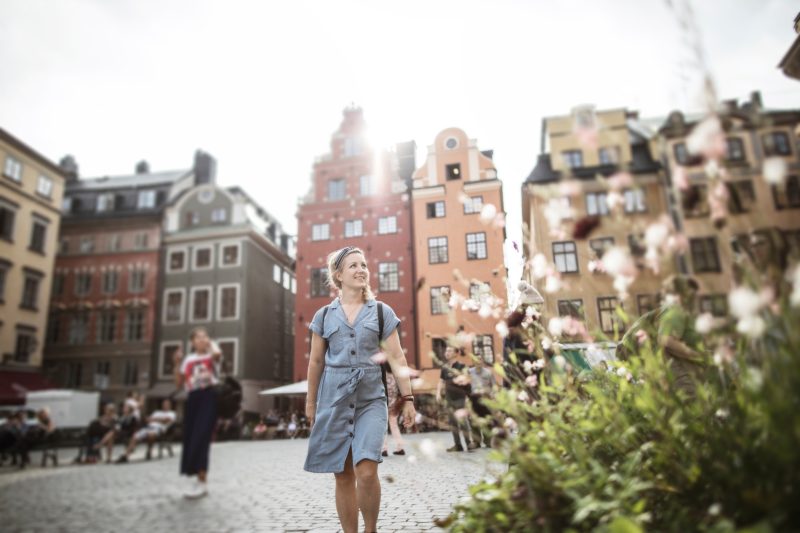 5 things that made me feel at home in Sweden & KI
Moving to a new country can be exciting in many ways, but also challenging and potentially an anxious time in your life. In many cases the home-sickness and loneliness will dissipate over time, but that is not to say that there won't be days when you wish you'd be somewhere else. To help you through the hard parts and make you feel more at home in Sweden and at KI, I thought I'd write down 5 things that helped me settle in last year.
1. Including my past in my present
What I mean by this is that I like to have mementos from my past whether it's photos of friends and family or postcards from trips as the main decoration in my new home. It automatically makes the space feel familiar, because these are things that have been with me for over 6 years during which I've lived in 5 different homes.
Another major component for me is keeping in touch with friends from different stages of my life. So I highly recommend taking the time to schedule phone or video calls with them, because it's so much easier to know that every week or month you'll see each other again. At the beginning you might need them more and in later stages it's good to have the routine to not miss out on the life changes and grow together.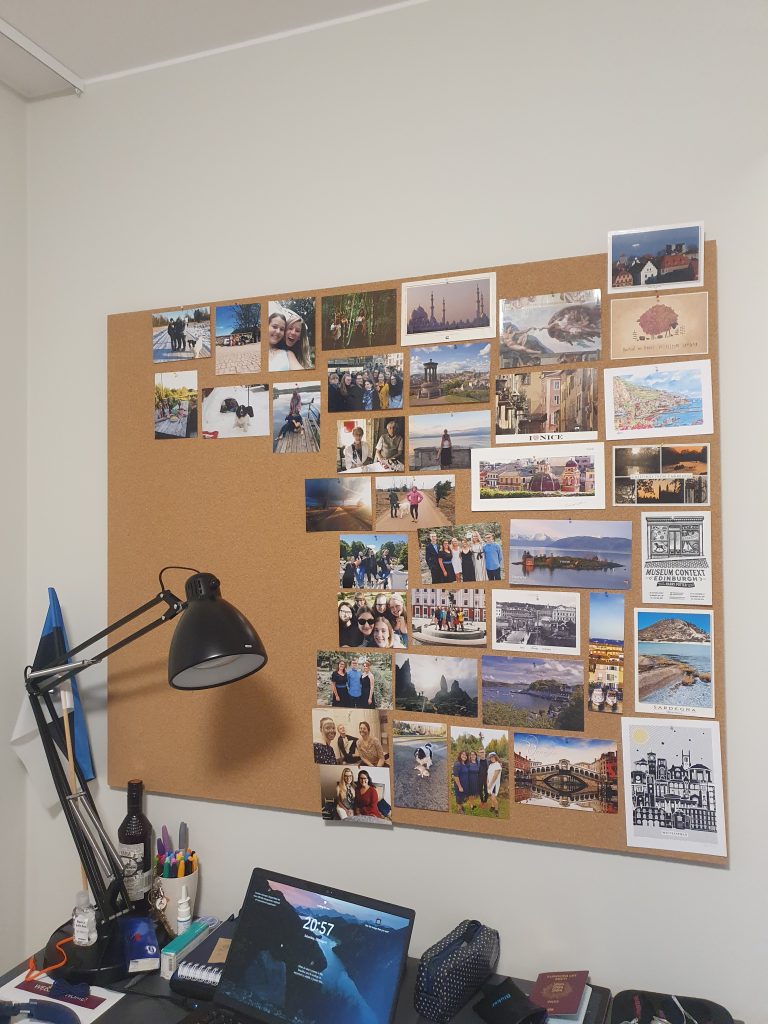 2. Making my space as cozy as possible
This point links well with the previous one as for me the coziness comes with making the space feel familiar. It might be considered excessive to put so much value on the surrounding, but I truly believe that if you are able to make the space that you spend a lot of time in feel comfortable and reflecting your own style, it'll reduce homesickness and help you focus on building your new life in Sweden.
To achieve this, some people use pictures and fairy lights, others like to have plants, candles and blankets, or whatever else works best for you. The point is to make something that you like out of the sterile student room that you are likely to have as your first home here. There are cheap ways to make this happen, such as buying second-hand from Facebook groups or from one of the many second-hand shops around Stockholm.
3. Walking around the city on my own
One thing that has made me feel more connected to the cities I live in is just taking the time to walk around as much as I can. This will help you get to know the neighborhood: find different shops, cool cafes and cute parks. I think of it as building a personalised map that I can use to navigate and orientate myself in this new place. Also everything will feel novel and oftentimes bigger and further away initially, but as you start to explore more, the second time will go much faster and third time even faster and so on. I find that this type of wandering around without a specific purpose gives me time to take it all in and reflect on whatever is on my mind. So it's both a practical as well as meditative experience for me.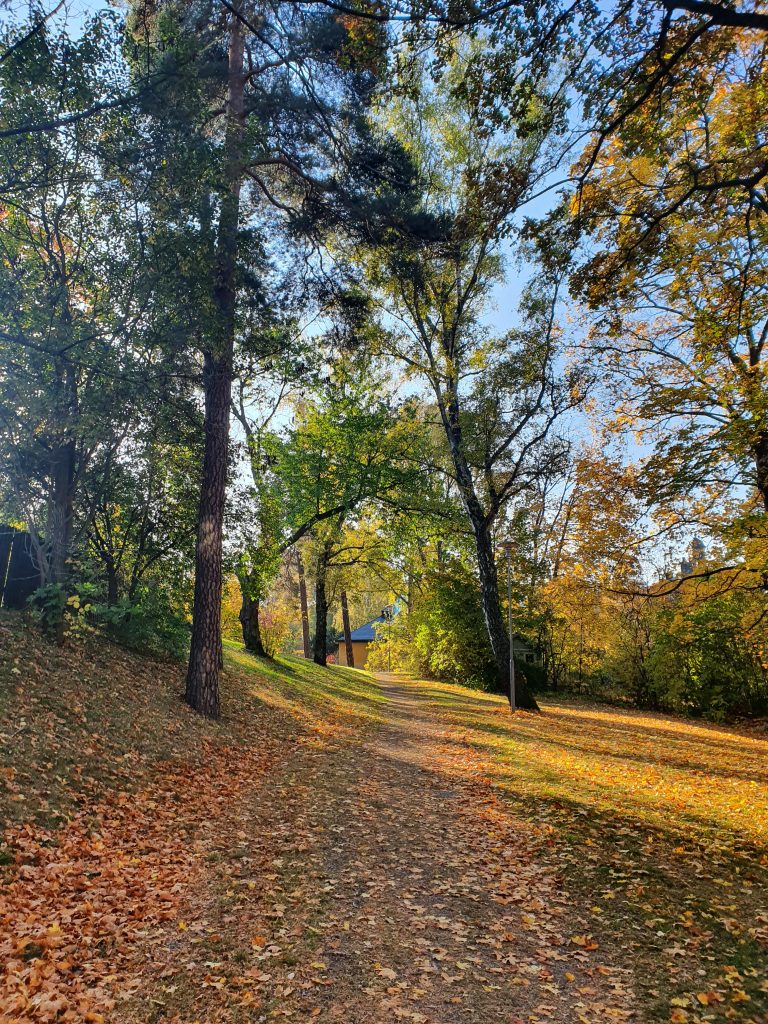 4. Continuing the hobbies that I love
Finding ways to continue hobbies that you already love in a new city can sometimes be hard. For example, signing up for sports clubs may seem scary if you're on your own and don't know which one you should choose. My one recommendation for this is to start out by signing up to KI clubs and then go from there. If however, there's no club that features your specific hobby, then check out what's happening near you. Stockholm is big enough that you'll find most things that you can imagine in one way or another.
If you are like me and your hobbies are not necessarily related to a team or specialised sport, then I'd say you should make time for them in your new routine. For me it was baking, as it's not just fun and relaxing, but also reminds me of special people in my life. Even though I initially struggled to put aside time for baking, I gradually got into a rhythm of at least once a month my friends and I got together to make something special.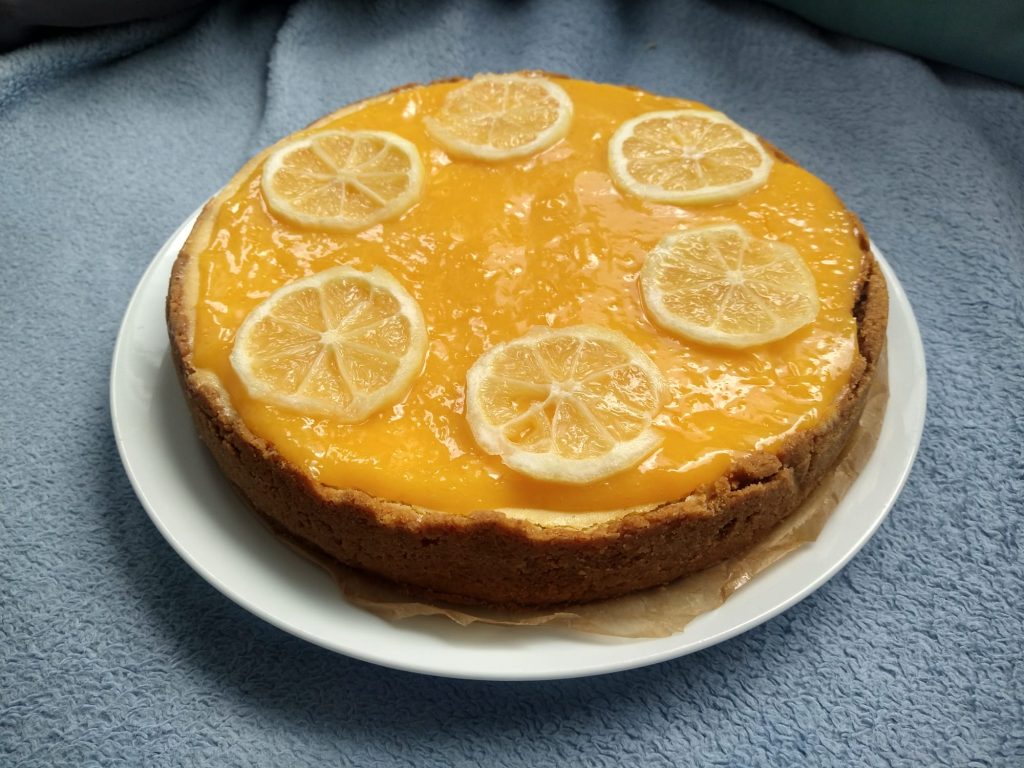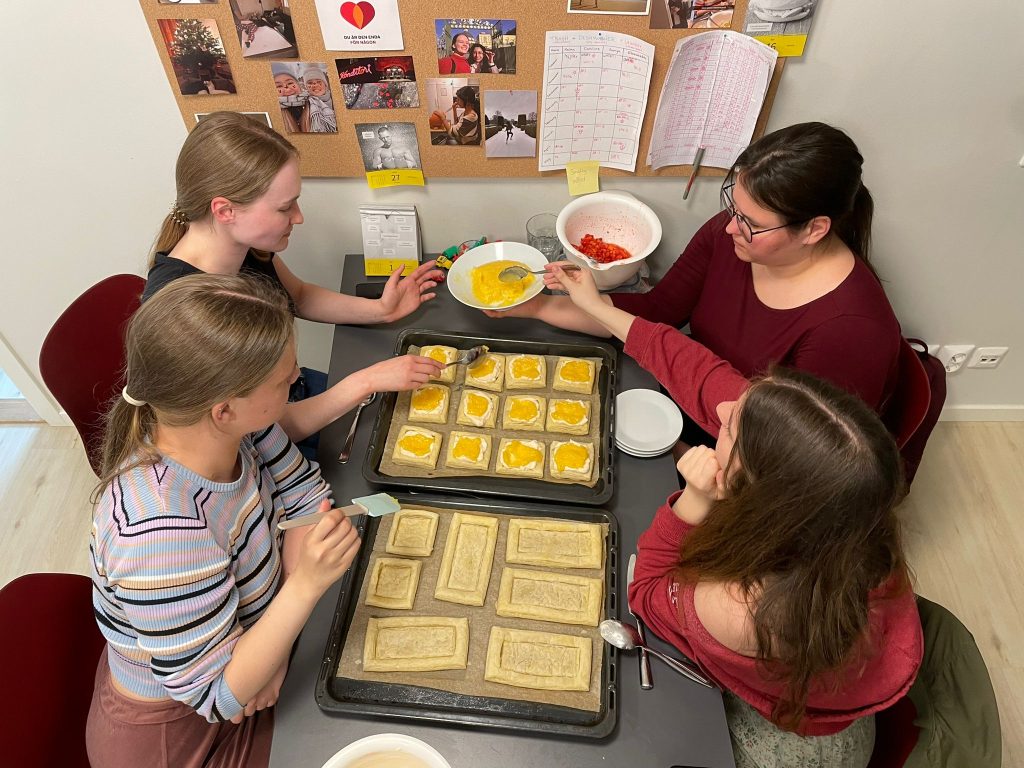 5. Finding my people
Last but by no means least, it comes down to surrounding yourself with the right people. This is probably the hardest one to implement as it can often come down to luck and circumstances, but when it happens, it makes everything better! I would define "my people" as the ones who I can share both my joys and problems with, who I can laugh and cry with, who I can count on. I'm glad to say that I have found friends like these in my time here at KI and in Sweden and it absolutely made the transition so much easier. However, if you are struggling with meeting new people then, check out Tade's post on how to finds friends in a new city. And also just give it a bit of time and keep an open mind when you meet new people, they might surprise you!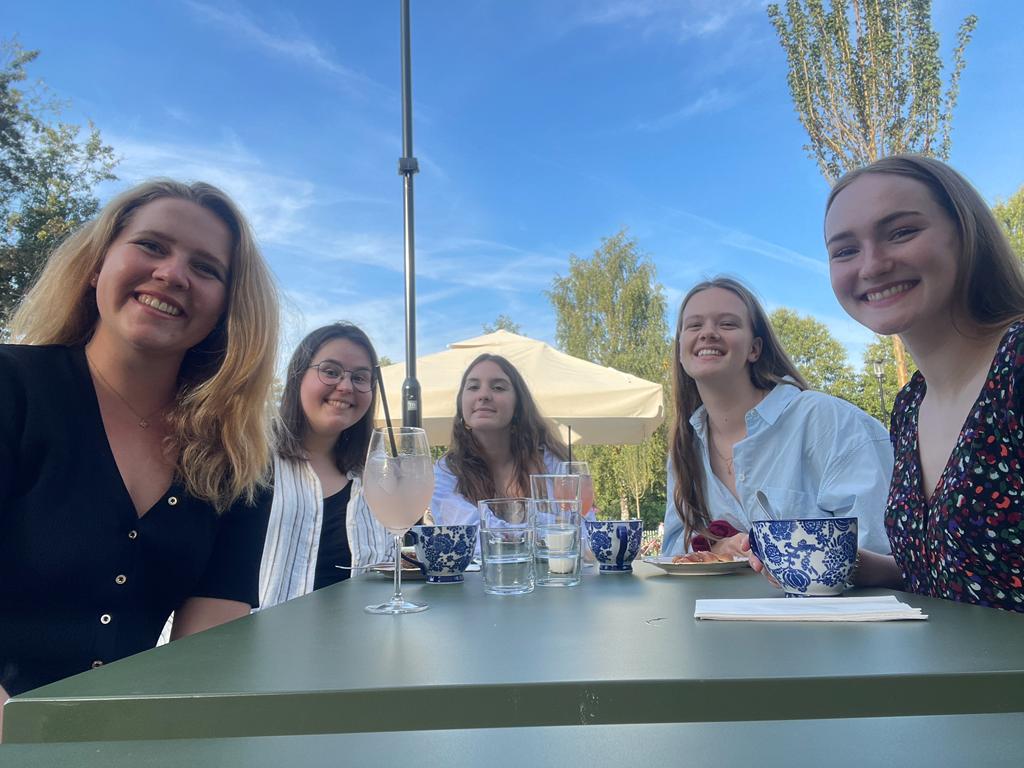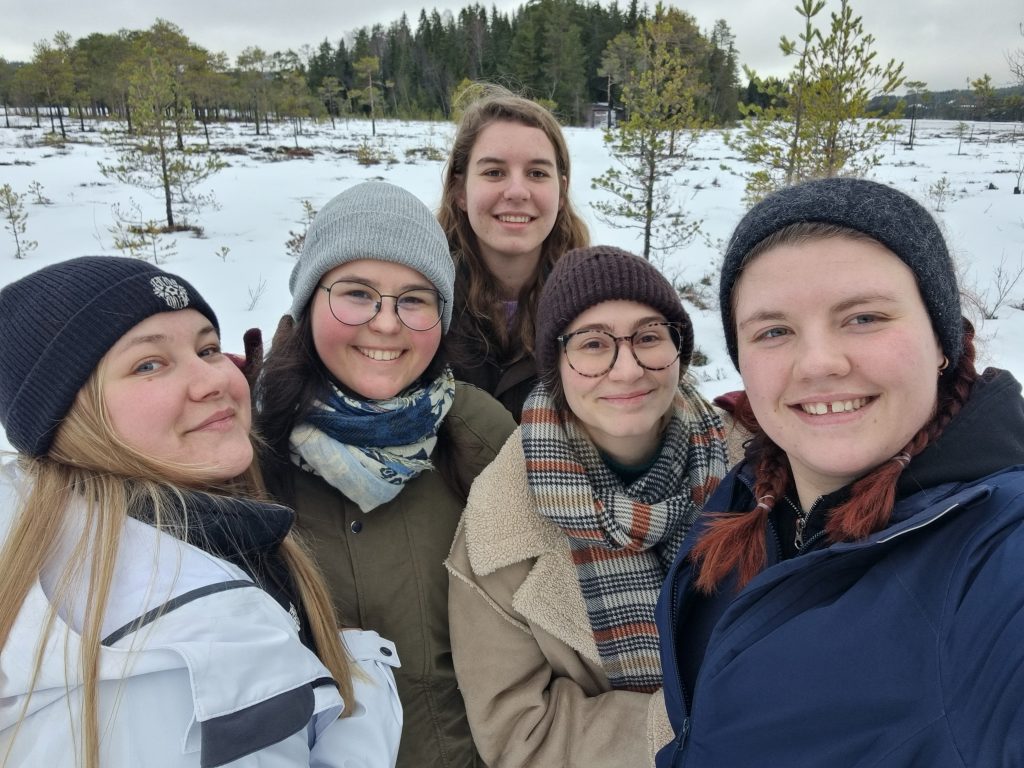 I hope that while reading about my experience, you got some ideas for how to make your own move to Stockholm feel easier. Or if you are struggling with home-sickness, then maybe there were some tips on how to overcome that very common feeling (especially at the beginning). And it'll get better with time, I'm sure of it!

I am Karolina and I am a digital ambassador and a blogger for the Master's Programme in Translational Physiology and Pharmacology here at KI. I was born and raised in Estonia, but for the past five years I have lived in the UK where I studied biomedical sciences with a focus on pharmacology. Outside of school I like baking with friends as well as doing water sports. When the weather starts to get warmer, I look forward to kayaking through Stockholm's world-famous archipelago.