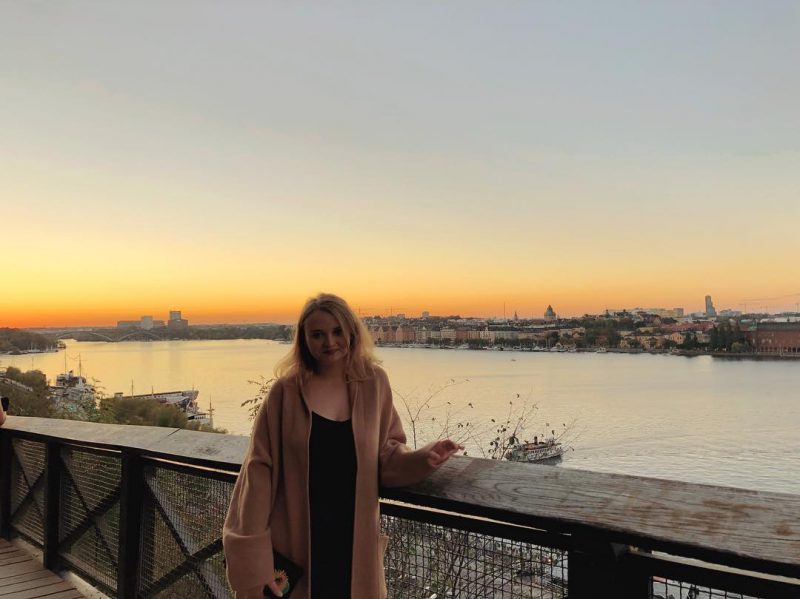 Adventures of a Ukrainian at KI
Who Am I?
The words cannot describe how excited I am to be a part of Karolinska community and be able to share my love to KI with you! But before I tell you my role on the team, let me introduce myself. Originally from Ukraine, I came to the USA first as an exchange students at high school and then as an international student in a small liberal arts college. Last April, I received yet the most exciting email of my life! I was admitted to Master's Program in Biomedicine at Karolinska Institutet and received Global Master's Scholarship from KI to fund my studies (please ask me about applying if you are interested)! After receiving my Bachelor's degree in Biology and spending amazing time with my family in Ukraine, I moved back to Europe to one of the most gorgeous and unique countries, Sweden and a very fascinating city, Stockholm.
Why Biomedicine?
That's one tricky question to answer. If you are just applying or thinking about applying to university, the struggle of deciding what you want to do for the rest of your life might still be very real to you. And I get that! Although I have always loved biology and problem solving, there are so many things you can do! That's why, I chose Program in Biomedicine at Karolinska. It equips you with necessary skills for so many different professions! You can do research, work for industry, write scientific articles for popular journals, and so on! So if you are still wondering about your purpose in life, consider biomedicine! You will never be bored with it!
What Is My Role as a Digital Ambassador?
I am so happy to become a part of our digital ambassador team. We are here to make sure that you get an insight into a life of a KI student! I will be a part of the Facebook page, so please like our Karolinska Institutet Students page for important updates, highlights of student life and a lot more!
Feel free to contact me!
You might have all kinds of questions about Karolinska and Sweden, and we are here to answer them or direct you to the right office. Please see my contact info below.
Email: tetiana.poliakova@stud.ki.se
Facebook: Tetiana Poliakova
Instagram: tetiana_poliakova