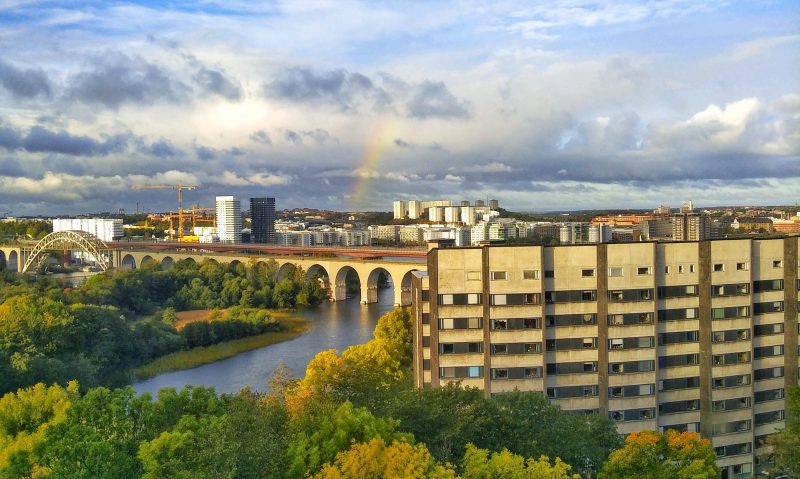 Oops, I did it again! Coming back to Stockholm for a Master's in Public Health
So here I am standing on the hill, looking at the City Hall of the most incredible capital in the world. There are 26 years behind me, and I guess every step I made became a line in my CV for Karolinska Institutet. But let me start from the beginning.
My name is Aleksandra and I won life's lottery – Master's Programme in Public Health Epidemiology. Then I won another one and now I'm part of the digital ambassador team of KI. How did I get here? That's my question! Well, let me tell you!
I studied medicine in Saint-Petersburg, Russia, and had a clinical rotation at KI 4 years ago. Studying in Karolinska gave me not only clinical experience and lifelong friendships, but also an understanding that research could change our lives. So after medical school and a residence in dermatology I was contemplating medicine for a while and switching to research. I felt like I was drowning in waves of patients coming every day with no chance to make an impact in something big. Being pretty sure that there is nothing interesting in the world except medicine, nevertheless, I talked to my friends at KI about my perspectives and challenges. I had no previous experience in statistics or research management, and my question was how to gain all these skills in a short time.
Why don't you study Epidemiology? – they asked.
After 9 months my friend had a baby and I got an invitation to KI and a scholarship from the Swedish Institute.
During the next 2 years I hope to learn more about public health, statistics, research, Sweden, other cultures and people from all over the world.
Would you like to join me?