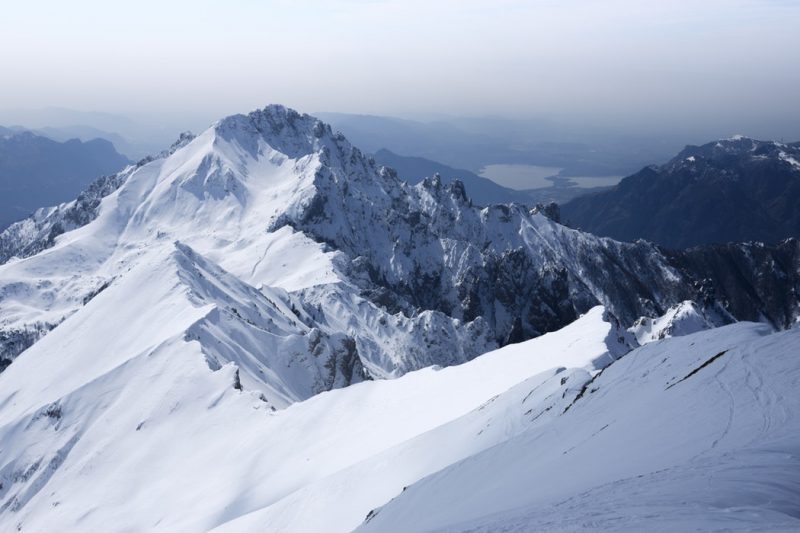 Learn about epigenetics in the heart of the Alps​
A throwback to the autumn semester when I was juggling between several assignments.  I somehow managed to apply for the Eurolife Winter School. In November, I received an email saying that I was granted a scholarship to attend the conference in Obergurgl during mid-December. I felt a rush of excitement when I read the email. Now you're wondering what this conference is all about? In fact, it is a winter school revolved around epigenetics. I panicked a bit when I found out where Obergurgl is located (very remote 😅). The participants had to arrange their own travel expenses. Since I was visiting my family during the holiday, it was difficult to plan everything. All in all, this conference turned out to be one of the best experiences I ever had. Obergurgl is located in the heart of the Alps and has a university campus surrounded by several ski resorts. Sounds like a holiday getaway eh? I posted an Instagram story on @kistudents to capture the whole trip and promised a blog post, so here it is! 😀
What is Eurolife Winter School?
It is a collaboration between different European universities, and KI is one of them. It brings together established and younger experts on chromosome conformation and functional regulation for 5 days. The central theme was "Structure and Function of Genomes in Homeostasis and Disease." The participants consisted of master's students, Ph.D. students, post-docs, and professors. Professors coming from different universities gave talks about their research fields which was interesting to hear. By the end of this conference, everyone learned something new whether it's within their field or outside.
The journey has begun!
I had never been to Austria before other than stopping for flight transfers. Salzburg, known as the birthplace of Mozart was my first stop. This historic city was apparently named the most inspiring city in Austria. I stayed at a cozy hotel in the old town – strolled around the city and did the usual touristy things. I ended the night with dinner at the fortress and a magical Mozart concert.✨ Next day, I took the train to Ötztal station. I was super excited as I stepped out of the central train station. I met the other participants and took an hour-long bus ride to the village. Yes, the place was in the middle of nowhere.😆 Anyhow, the most surprising aspect of this conference was the village itself. I was impressed by the hospitality of its people, the striking landscape, and lastly, the university campus.
Obergurgl University Center is not what you usually expect from a normal university campus. They have their own hotel that included a conference room, overlooking the mountain glaciers. Waking up every morning to freshly baked croissants was one of the things I miss the most about this trip. The food was exceptional there, offering us an authentic taste of Austrian cuisine. Although I enquired the chef several times about the buffet due to my diet, he and the rest of the staff were respectful and understanding. On the spur of the moment, we explored the village in the afternoon. Some of the outdoor activities were skiing, snowboarding, and hiking.
Lectures & Student Presentations
Now back to some serious business. After all, we came to learn about the latest translational research in epigenetics. What I appreciated the most from the lectures is how they introduced the basis of their research field and then jumped straight into the hardcore results. There were also student sessions where we presented our projects. Presenting in front of a huge audience was nerve-wracking for me, but it was for sure my proudest moment at the conference.
The first lecture was by Professor Argyris Papantonis from the University of Göttingen. He presented on the "3D genome structure in homeostasis and cellular aging".  As more cells become senescent, there is an increase in the release of cytokines causing an inflammation which then can lead to an aging disease. When you sequence the  RNA of senescent cells (For ex: fibroblasts, endothelial, MSC), around 200 genes are downregulated. These genes are usually responsible for DNA metabolism, DNA conformation, or regulating the cell cycle. He focused on HMGB1 and HMGB2 genes and how the loss of their protein function affects the gene expression during senescence. He presented another lecture called "Tools for 3D genome studies". It explained the different chromosome conformation capture techniques such as Hi-C sequencing, 3C-qPCR, 4C, 5C, and ChIA-PET.
Another interesting lecture was given by Professor Zlatko Trajanoksi from Innsbruck Medical University called "Computing and probing cancer immunity". He talked about how combination strategies (Immunotherapy, Genomically targetted therapy, Chemotherapy) can improve the outcome survival of the patient. When the cancer patient is treated with chemotherapy or immunotherapy, there is a high chance that the patient experiences a relapse.  One could investigate on predictive biomarkers such as genetic, immunological, metabolic or microbiome markers. Identifying prognostic markers is also important for effectively staging cancer. Researchers have started to look into identifying combination immunotherapies with synergistic potential. Studies have proven that genotypes and immunophenotypes change during tumor progression. There are different computational tools which provide a better understanding of the tumor-immune cell interactions. Some emerging novel tools include CyTOF data analysis and single-cell sequencing data that can be applied in precision immuno-oncology.
Time certainly flies when you're having a terrific time. It was such an invaluable experience where I gained new knowledge in the field of genomics and made new friendships.  I strongly recommend applying to the Eurolife Winter School. I also want to genuinely thank Karolinska Institutet for nominating me to attend this remarkable conference. Finally, I'll end this blog with a video of some of the participants (including me). 😊
Got any questions?
Contact me via my email. 🙂
e-mail: sara.abu.ajamieh@stud.ki.se
LinkedIn: Sara Abu Ajamieh