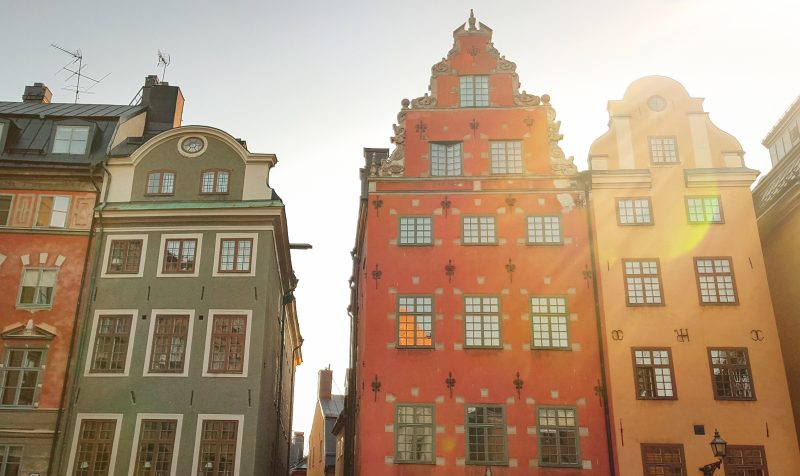 My tips and tricks for everyday life in Stockholm – how I make the most of my time in Sweden.
It's almost been a year since I moved to Stockholm (time flies!!!), so here I am today sharing some tips and tricks of my everyday life in the city. These are no rocket science, but I thought they might be worth sharing. I do love a good Fika so I use most of these to find hipster-y cafés!
1. Follow the right accounts
This is a tip for those of you who plan on coming to Stockholm or already live here. There are awesome people out there who share tips and cool locations in the city. I often get inspired while watching their Instagram stories or going through their feed. Just recently, I saw that there was a flea market going on in my neighbourhood. How did I know? A nearby café posted about it! Social media has some advantages (although I do spend too much time on it). Two of my favourite accounts are @visitstockholm or @stockholm.
2. Gulddraken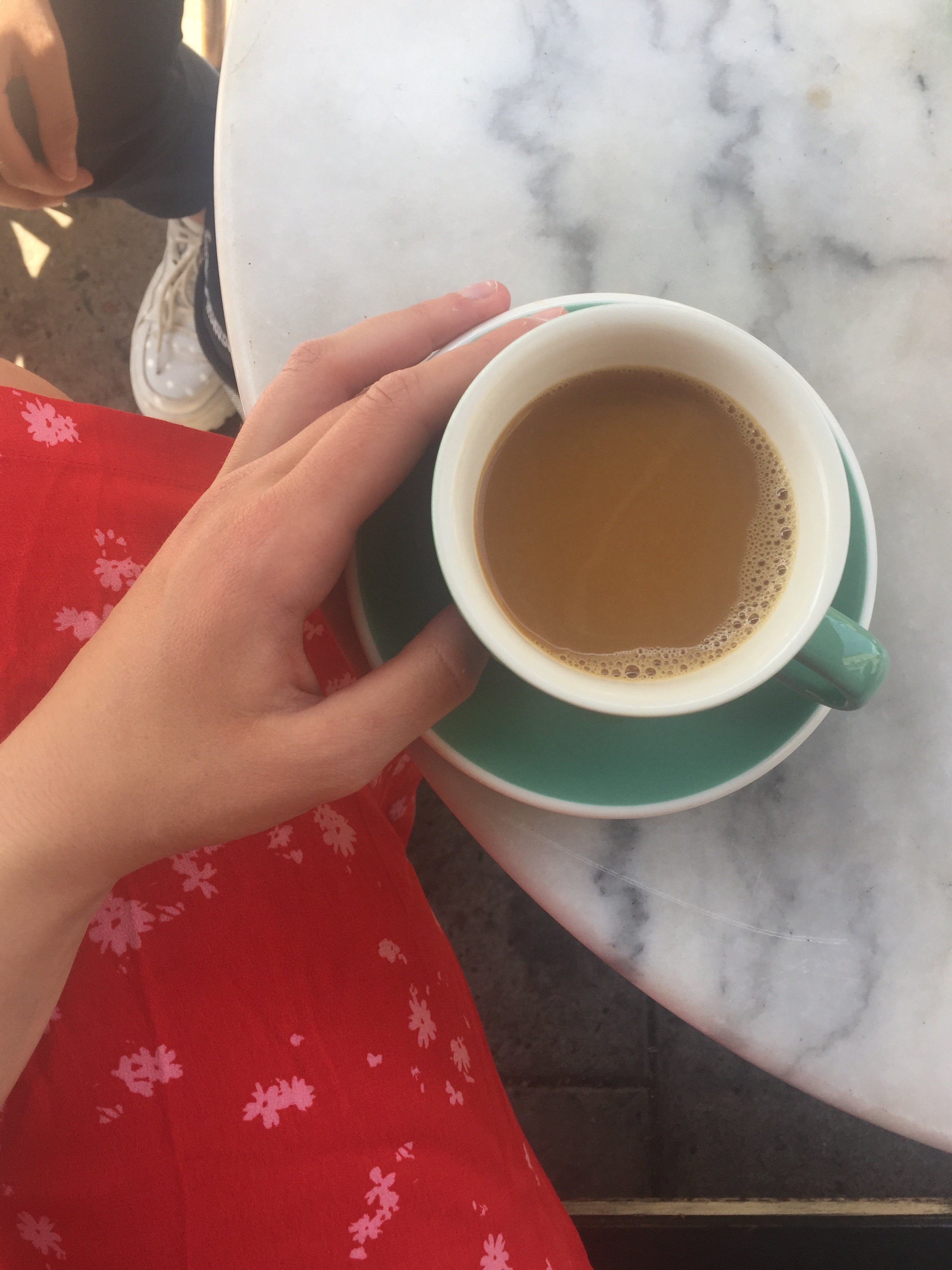 This is also a hot tip when you are searching for a new café or bar and you just want to be sure it's worth going. By handing out the "Gulddraken" (golden dragon) each year, Dagens Nyheter (Swedish Newspaper) is awarding Stockholm's best bar, café and pub (Swedish: "krog"). They even make a distinction in the pub category between budget, intermediate and luxurious. Follow this link to see this years winners.
On the photo you see a "bryggkaffe" at a café that has won the Gulddraken before.
3. Saving your favourites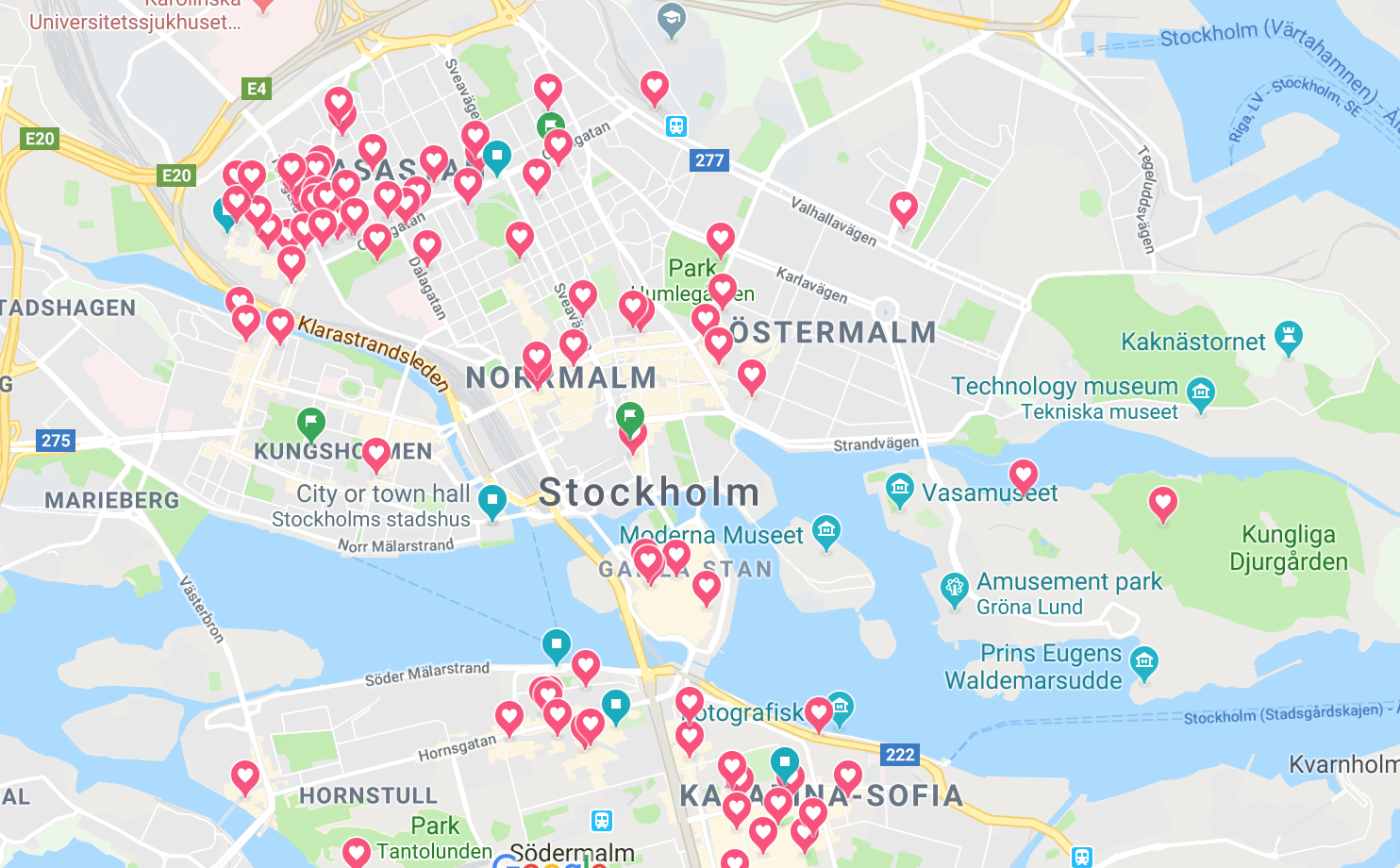 More on food. This is how my Google Maps looks after one year of living in Stockholm. Favourites, favourites, favourites… but to be honest, it is very helpful. How many times have you been somewhere in the city, wondering what would be a nice café or restaurant nearby? What do I do in that situation? I whip out my Google Maps and check my saved favourites. This is a tip for living in Stockholm or basically anywhere. Also wonderful for travelling if you save some restaurant locations in advance!
4. Recycling in Stockholm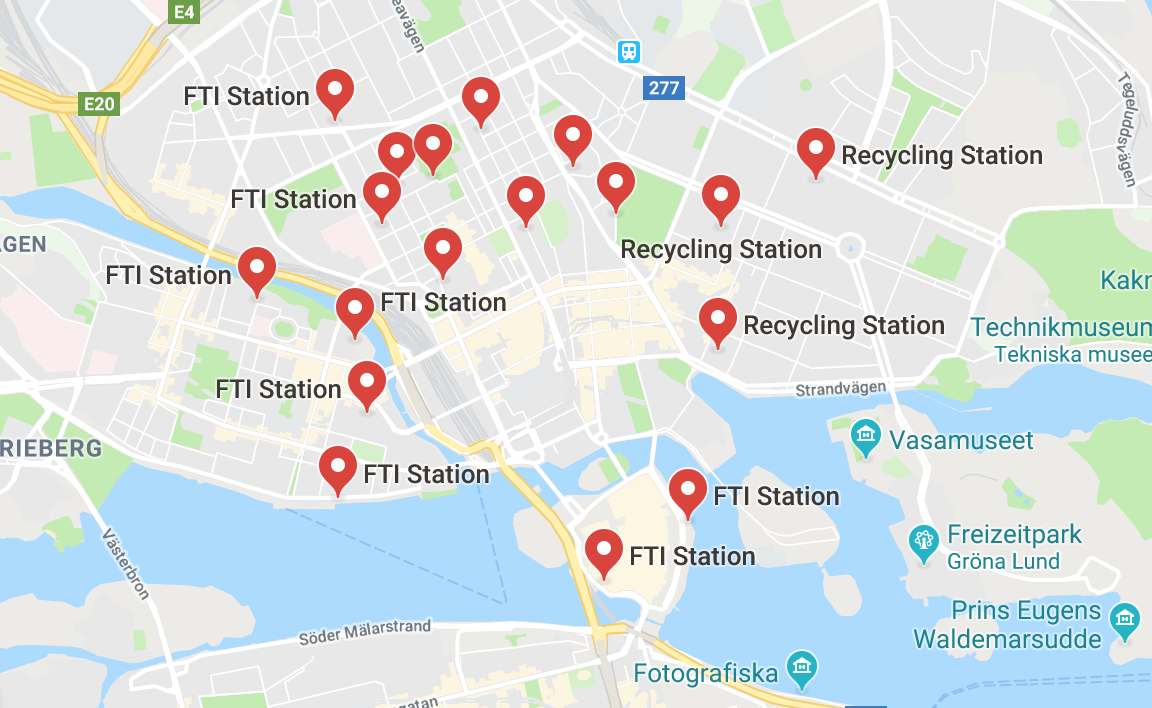 This tip is quite random, but I just learned this a few days ago. I always thought Sweden would be amaaazing with their recycling (and let me tell you, they are quite good). Still, I was confused when I saw that my appartement building only separates general waste and paper. My neighbour told me though that there are many recycling stations around. Most of the time, you know at least one recycling station close to you just by having seen it on your commute. But it had me wondering? Where are the other ones? Some googling later and I found my answer: type "FTI station" in Google Maps and it'll show you more of them. Can someone add the other ones? Would be much appreciated by all the people moving to Stockholm!
5. Food Saving 
Even more on food! I heard of this app through a friend of mine. It is awesome and saves you some money. The app is called Karma and it let's you save unsold food of the day for a good price. It's an awesome concept and I've used it many times (maybe too many times because there is a restaurant around the corner that at the end of the day always has some pad thai left!)
6. Get some extra money
Speaking of money. Why don't you help scientists and get some cash or movie tickets while doing so? If that does not sound promising enough, I also do it to talk to the scientists and to see the labs they work at. Just last week, I attended an experiment at the Neuroscience department at KI and just the experiment itself was an amazing experience. The website where everything gets published is called studentkaninen. The site is in Swedish but you will find your way!
You can then take the extra coin in your pocket and leave it as a gift for "järnpoijke" (little iron boy). Rub his head for good luck!
7. Volunteering 
If you want to engage in life in Stockholm, I can also recommend volunteering here. Voluntärbyrån is a great way to find projects in Stockholm (or basically anywhere in Sweden). There are also a lot of volunteering opportunities for English speaking people.
8. Sport activities with locals 
Having a gym membership in Sweden is pretty cheap in my opinion. I ended up getting a membership, but my heart still beats for handball. I've been playing all my life and I found it hard to find a team where they just play for fun. My solution was Korpen Stockholm. Here you will find different kinds of team sports and activities. The site is in Swedish, but I am 100% sure you will find what you are looking for!
Hope these tips are somewhat useful! Special thanks to my Digital Ambassador colleague Patrick for letting me use his photo as a featured image.
Hej! I am Anne. I am a second year student of the Health Informatics programme. I love data science in the medical field and exploring Stockholm!