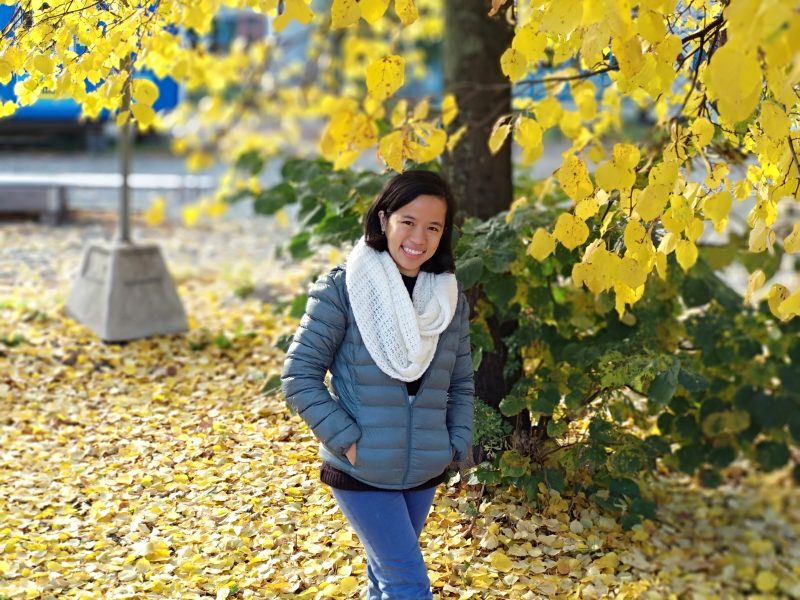 Meet the blogger for the Master's Programme in Nutrition Science
Tjena! My name is Resthie from Indonesia. Currently I am studying the Master's Programme of Nutrition Science. This is my story about how I ended up in KI.
A glimpse of myself
I finished my medical school 9 years ago. After dealing with sick and dying people in emergency unit and intensive care unit for five years, I knew that I didn't want to do that in my whole life. Not because I didn't like practicing medicine, but because I wanted to influence people's health in another way, i.e., by doing research in healthcare area.
Then I listened to my gut by taking a two-year master's degree in epidemiology in my home country and threw myself into several research projects. I also started my own medical statistic consulting company.
However, just as Aristotle had ever said "the more you know, the more you know you don't know", it has happened to me. I had been involved in several research projects in nutritional epidemiology, and I realized that I have to learn much more in this area. That is why, then, I made up my mind to spend another year to take this master's programme of nutrition science!
Well, from what I've described above, I believe you will get to know a little bit of me. Yes, I am a passionate and curious learner having a "thinker" personality. I don't talk much, but I love to write about what I have been thinking (that's exactly why I am blogging 🙂 ).
Why nutrition science?
People do eat every day. So, food and nutrients will always be an interesting issue to investigate. In sick people, for instance, food can improve or worsen the symptoms of several diseases, food also can reduce or increase risks of having some kind of diseases. In healthy people, for example, think about: is that good if everyone becomes a vegan? Do our choices of food hurt the environment? Many more to think about and to act in this nutrition area!
Why Karolinska Institutet?
Perhaps the earlier question should be: why Sweden? Okay, now I will reveal myself a little bit more :p. I am a mom of two. I had passion to study further, but I also wanted to give my best to my children. One day, my husband and I just googled "the best countries to raise a family". Then several answers appeared, one of them was Sweden. And almost at the same time, I knew an Indonesian who brought his wife and son during his study in Sweden, and he shared his wonderful experience to me (thanks to Fadjar Wibowo – KI alumni in Master's Programme in Global Health!). Suddenly, it felt like the universe was trying to tell me: go to Sweden!
I decided to apply nutrition science in KI undoubtedly. I did not even try to apply to other universities in Sweden as my alternative choice. It was simply because I saw a lot of interesting international publications coming from KI. I applied to this university with hope that I would have opportunity to do research and publications. And according to the QS World University Rankings in 2018/2019, KI is number 9 in the world and number 3 in Europe in life science area. I am therefore sure that I am learning from one of the best 🙂
What can you find in my blog?
A month has passed, and I have experienced a lot of things during my study. Some of them were really fascinating, the others were surprising in a positive way! I still have four upcoming courses and I am sure that each course will give me different exciting experience of learning. I will come back to you with my stories about them! Vi ses snart!
Have any comment, question, or suggestion? Contact me at email (resthie.putri@stud.ki.se) or LinkedIn (Resthie Rachmanta Putri).