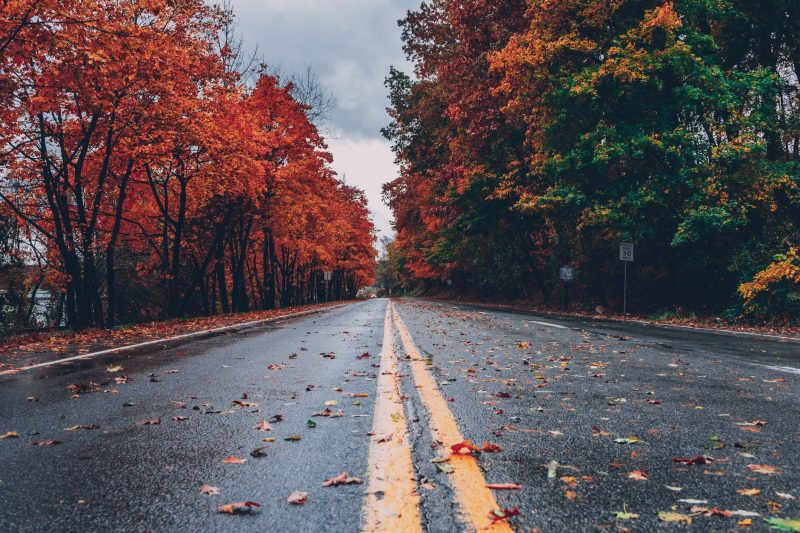 Time to age, time to change: my last post as a Nutrition Science blogger!
Hello everybody!
I bet you have already seen the introductory posts from the new Nutrition MSc blogger 2019/2020 @resthieputri – honestly, I can't wait to read her impressions about the Programme that I personally I enjoyed so much! <3 And while we wait for Reshtie's blogging masterpieces, let me give you a short "wrap-up" of my beloved Master's Programme in Nutrition Science at KI.
The unique learning environment
What I absolutely love about KI and I am sure you will love, too, is the open, friendly and flat environment where one must not be afraid to ask "stupid" questions (because there are no such thing while you are still learning!) or get into a discussion with your teacher or lecturer about the topic that sparkles your interest. On the contrary, I think that the majority of professors at KI encourage the students to seek trust-worthy scientific information, to question and discuss different opinions & share our knowledge and experiences with each other. Studying in such international, diverse and friendly environment as KI definitely makes you richer, so take advantage of that!👊💪🙌
Nutrition Science is more than just studying nutrients
Yes, you read it correctly. Just like I explained in my blog about the first course of this programme, this programme does not make you a dietitian who knows with precision which products & in which quantities you should eat in order to, let's say, get your recommended daily calcium intake. Instead, you will learn how these nutrition recommendations were developed, why do they differ between countries and much more. You will also learn some molecular metabolic and nutrition processes underlying such common diseases as type-2 diabetes or inflammatory bowel disease (IBS), diet and physical activity assessment methods (an essential piece of knowledge for a nutrition scientist!) and also the importance of such emerging fields of medical and nutrition research as e-Health and m-Health. How to design & conduct high-quality scientific studies in the field of nutrition and physical activity? What is the environmental impact of our current diets versus the recommended ones? Is there a link between nutrition and global health? All these aspects are depicted in the programme, so…prepare your brain to absorb a lot of new information!🧠👀✍️
Don't miss on the extra-curriculum stuff!
Depending on your own availability and will, you might want to explore all the "non-study-related" projects and activities that KI has to offer. I understand that students with families or other responsibilities and jobs might find it difficult to engage themselves in the extra-curriculum activities (and there is a lot to choose from!😲), but I still recommend to checking some of them out shall you have the time! My favourite ones are Social Dance, Coffee Hour and different events organised by the Climate Committee😊 However, also bear in mind that the programme is pretty intense at times (at least I found it to be so), so you'll have to learn how to balance it all out⚖️ Nevertheless, I advise you to try and find the time to attend at least some of the typical activities, events, committees/societies and project to have fun, meet new people and experience the ultimate "KI student life"!💃🕺
A look forward: future plans & life after graduating KI
I have already mentioned in my previous blog that I got a position as an EIT Food RIS Fellow & I am currently in the middle of my fellowship (so far so good!😜). Thanks to the global, "multi-perspective" view on population nutrition and food production system I gained during the Nutrition Science Programme at KI, I can now say with confidence that I want to work with these topics further, especially with the environmental and public health aspects of it. Ideally, upon graduation, I would like to begin working an international organisation such as EAT Foundation or EIT Food. Alternatively, I can see myself starting my own company and/or getting to work with business and innovation with, for instance, Sweden Foodtech, as I am very interested in entrepreneurship with a positive social/environmental impact. Lastly, I would also like to point out the main opportunity that this program provides its students with: it opens the doors to the research world. Personally, I do not consider PhD studies for myself (at the moment), nor planning to stay in academia. However, it is probably one of the most common "paths" for the majority of graduates of the Nutrition MSc Programme, at least from what I know. In any case, it is worth bearing in mind different career opportunities. Just like it says on the programme website:
Career opportunities

"The program prepares the student for further doctoral studies or other work that relates to the nutrition area where an understanding of the scientific principles is needed. For example it can be in health promoting work in the private or public sector, nationally or internationally."
Best of luck to everyone who chooses this Programme! I truly enjoyed & learned A LOT and I am sure you will, too!❤️
Questions? Feel free to reach me via my personal email dasha@shvaikovsky.com
Thank you for reading!💟