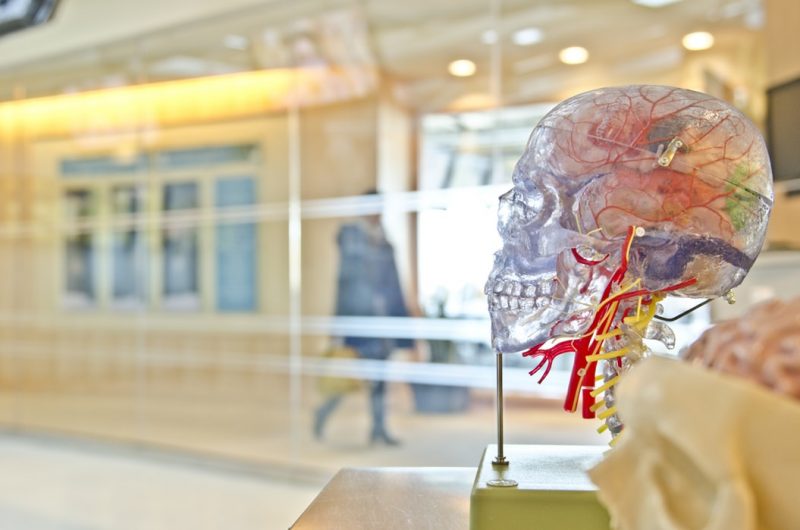 Can master students take PhD courses?
The autumn semester has started, and one course was ticked off the list of many other courses we are currently taking. Did you know that master students in biomedicine can study doctoral elective courses? In the third semester, we specialise in our field of interest. There are several Phd elective tracks, including Tumour Biology, Immunology, Neuroscience, Metabolic & Cardiovascular diseases, and Development Biology and Regenerative Medicine. You can read more about each elective track in this link.
Each track has different schedules and methods of teaching. For example, Development Biology and Regenerative Medicine track has lectures on campus and distance courses while other courses have only lectures on campus. Some courses are held in Solna while others in Flemingsberg. Most of the PhD courses are distributed throughout the whole autumn semester (September – December). One track is taught in one block, and you're basically done. The length of the PhD Elective track is approximately 6 weeks. The total number of credits is 9 ECTS (one-course week = 1.5 ECTS).
Note: You can apply to other doctoral courses but inform the course leaders if you plan to transfer them to your certificate. This PhD elective track is mandatory for master in biomedicine students, and they have to take all courses in the track. Master in Toxicology programme also has PhD courses.
The Research Project (16 ECTS) is running in parallel with these courses since I mentioned earlier that the 6 weeks are dispersed. You also have to take the ACB3 and ACB4 courses during the autumn semester. Yupe, a lot is going on! Be aware of the schedules and deadlines because they are updated quite late. Although some course leaders provide a preliminary schedule, you cannot be sure when you will start or finish a course. That's why try to be careful when you book your flight tickets and don't make the mistake I made when I booked mine for this coming winter holiday.  :') Thankfully, it was sorted out with the course leaders.
So which doctoral course did I end up taking? 🥁
🧠 NEUROSCIENCE 🧠 
To give you a heads up, Neuroscience and Tumour biology are the most popular tracks, and the spots are limited. Back in May, they asked us to fill in a form. We had to choose our top two courses, and write a motivational letter (approx 100 words). If you really want one of these tracks, one tip is to mention a project you will be working on related to that field or describe your previous projects.
Our neuroscience doctoral course began on Sept 2nd – Oct 11th. Did it exhaust us and drain our energy? Yes, it did and honestly, I would still pick neuro again. You really have to be interested in this field if you want to endure these 6 weeks in a row. I deepened my knowledge and realised that the field is tremendously expanding with all the new technologies out there such as optogenetics and single-cell sequencing. Most of these courses such as The Developing Brain and Brain Circuits are focused on the latest research trends in certain fields. It can be frustrating when the course focuses on one certain aspect of a field because that's the main focus of the course leader's lab, but nevertheless, you still learn.
🧠 The Developing Brain
Since doctoral courses are also aimed for PhD students, you will meet PhD students from different fields and universities. The courses are research focused which means the lecturers often change every year, and unpublished data can be discussed. For example, The Developing Brain arranged a conference at Biomedicum. Professors coming from New York, Switzerland, and France gave talks about their research field. The workload was certainly demanding. Some of the fields we discussed were the role of morphogens in CNS development, the Enteric Nervous System, neuronal migration, single-cell transcriptomics, and different types of reactive astrocytes.
🧠 Brain Circuits
Brain Circuits course was one of the most difficult ones. The course did not follow a pedagogic method of teaching, so some of the basic introduction to the field was not taught on the first day. Also, a professor from the University of Oxford was invited to talk about gamma frequencies in different types of neurons and how it can potentially treat Alzheimer's Disease (FYI: it was a really advanced talk :') ). The examination was very challenging. Our task was to either defend or criticise a Nature or Cell-paper. I remember I was nervous during the examination day. All in all, my group did a great job, and the course leader was pleased with our presentation.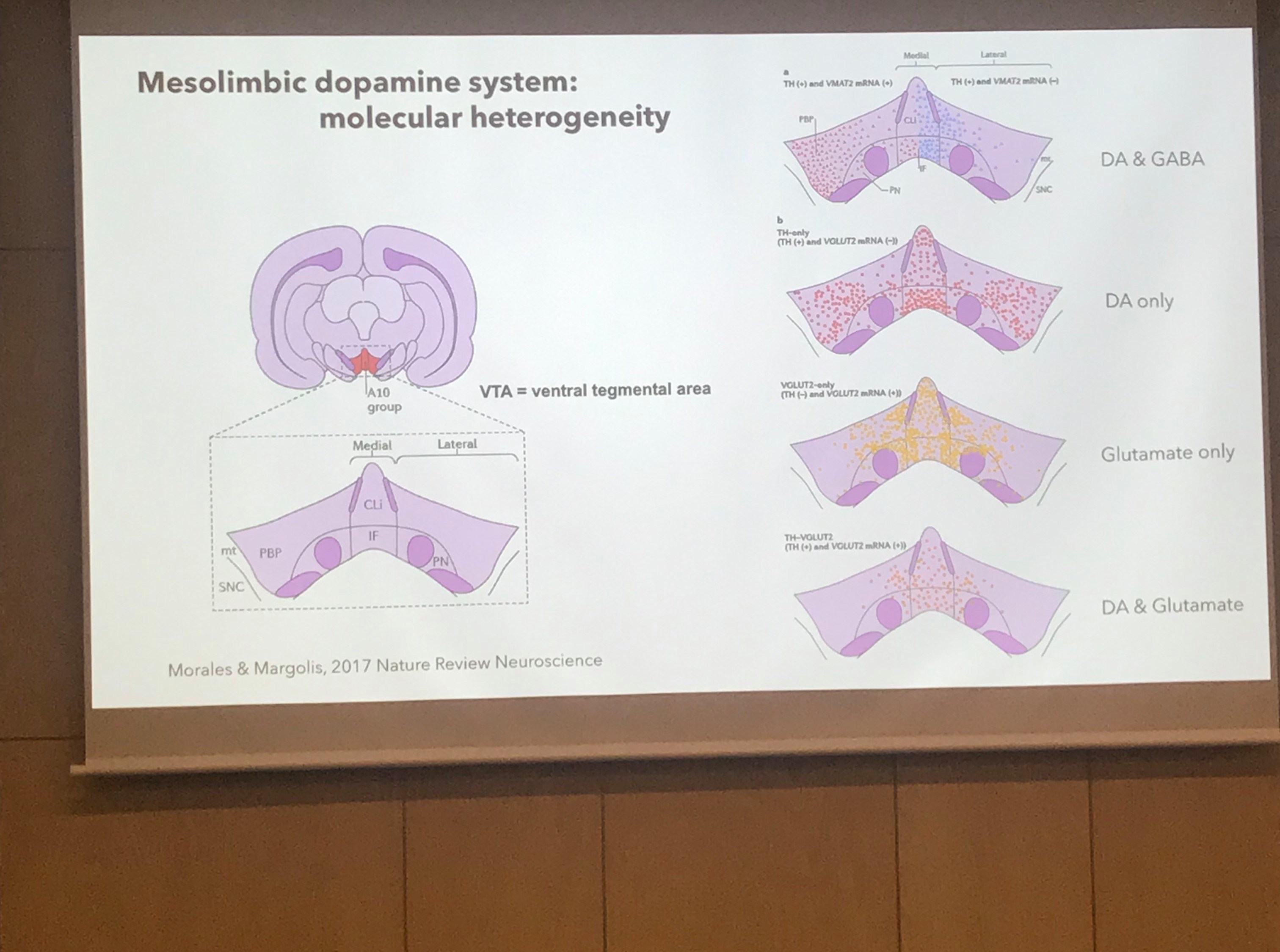 🧠 Cognitive Neuroscience
Cognitive Neuroscience was one of the less intensive courses. Some of the topics we learned were emotions, social fear learning, and psychological experiments. One lecture that most of my classmates quite remember is how the human brain builds and interprets the olfactory percept. Did you know that humans are more sensitive to smells than the majority of animals that have been tested? (Laska, 2017) It was certainly an interesting lecture by Johan N. Lindström.
🧠 Neuroanatomy
The Neuroanatomy course was one of the most interesting courses. Before we started the practical labs, the lecturer Tobias Karlsson explained really well the CNS and brain circulatory system. During the practicals, we had the opportunity to examine real human brains by looking at different regions of the brain, cranial nerves, as well as the circulatory system. There was also a histology section which was not my favorite. The teachers were helpful during the histology sessions.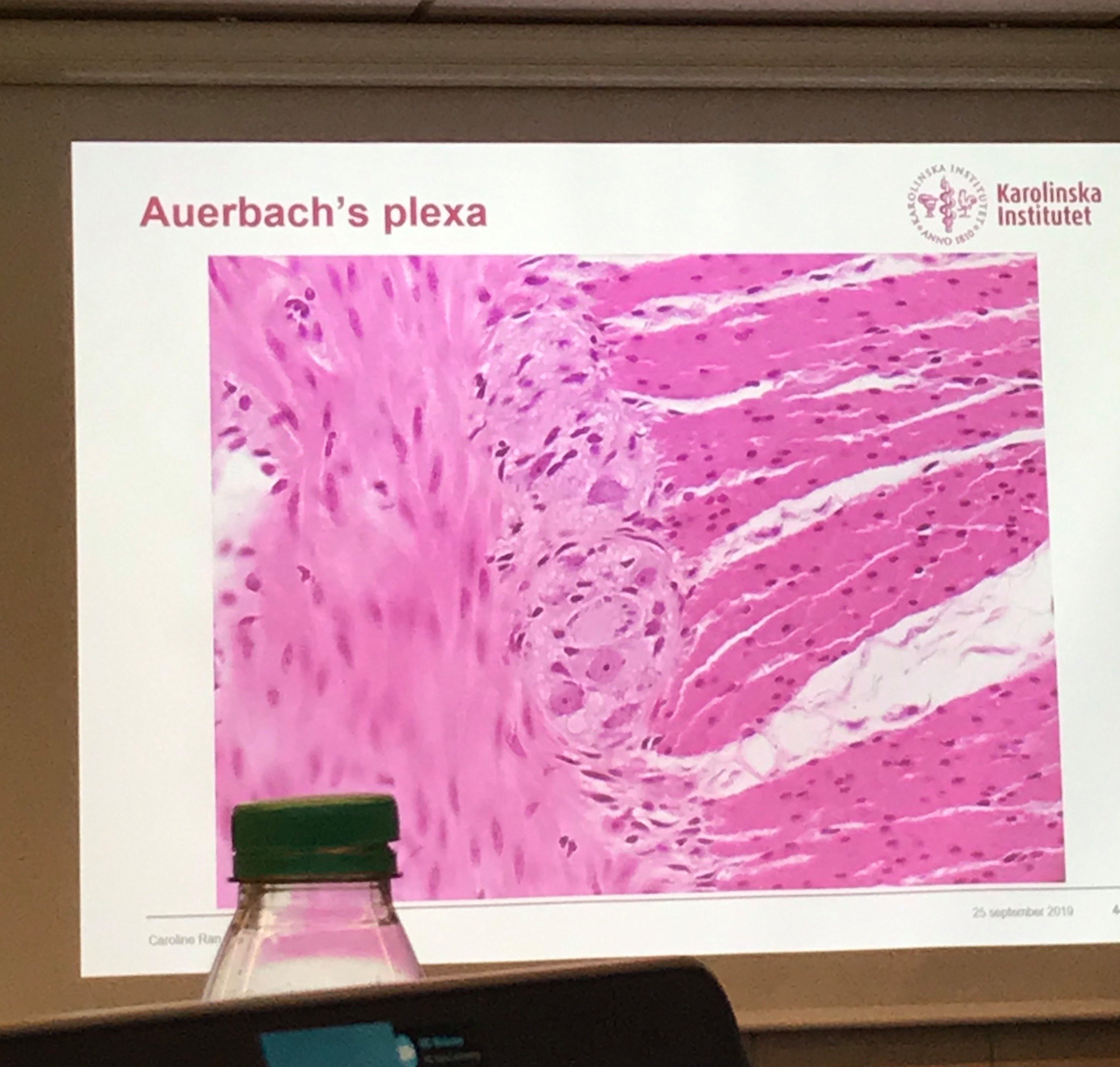 🧠 Neurodegenerative disorders and Neurogenetics
Neurodegenerative disorders focused on the molecular and cellular pathology, epidemiology, disease models, and treatment strategies of different disorders such as Alzheimer's Disease, Frontotemporal Dementia, ALS, Spinocerebellar ataxia, and Multiple Sclerosis. The examination included a journal club and a group presentation. The Neurogenetics course discussed similar disorders but focused more on the genetics of the disease by exploring the phenotypes of the disease that are caused by certain gene mutation/variation. Personally, the group work was quite challenging since the other PhD students came from different backgrounds, but the presentation worked well at the end. My favorite part of the Neurogenetics course was the case study of a patient where we had to diagnose the patient based on the obtained laboratory results. On the last day of the course, we were given some feedback from the course leaders on our performance.
Finally, neuroscience elective track was a great experience especially since I gained profound knowledge in neuro and a set of new skills that will benefit my future career. You certainly become more aware of the limitations that current researchers face in their field and how people are trying to combat rare disorders by finding potential treatment strategies. With the advancement of technologies such as RNA single-cell sequencing, we gain a better understanding of the neuronal subtype populations and how they are altered in neurodegenerative disorders. Of course, this technology can be applied to any field and that is why we saw the inclusion of other fields in this course, such as immunology and cancer. My classmates celebrated the end of the course with a cosy Fika! 🥰
Note: I was thinking of making a survey or video of my classmates who took the other Ph.D. Elective courses. Please let me know if you would be interested in that. Anyhow, you can always email me for any questions. 
Keep an eye out for the upcoming blog post!
Take care x
e-mail: sara.abu.ajamieh@stud.ki.se
LinkedIn: Sara Abu Ajamieh