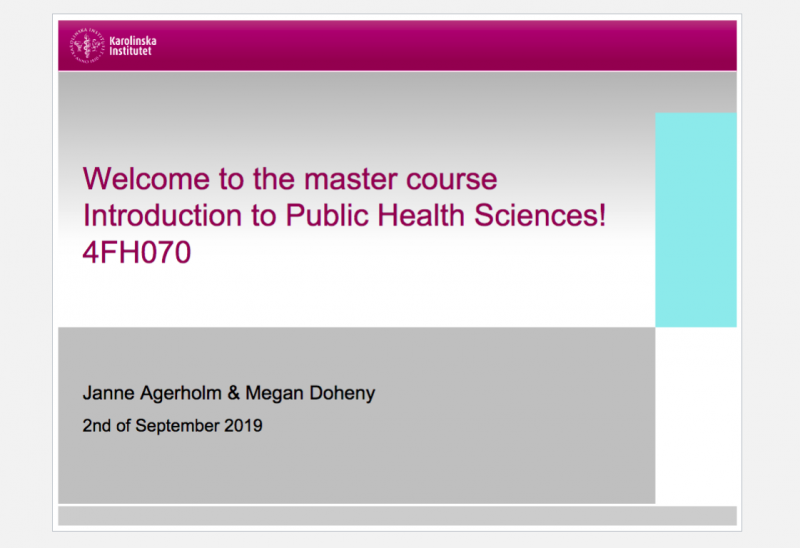 "Public Health Sciences- Concepts and Theories" Course Review
The first course for the Master's Students in Epidemiology and Health Promotion and Prevention- "Public Health Sciences- Concepts and Theories" has finished up and it is time to review it! This is the first-ever course review for the Health Promotion and Prevention stream which is exciting!!
Introduction 
To provide some context, the Masters in Public Health Sciences has two streams- Epidemiology and Health Promotion and Prevention and this is the inaugural year of the Health Promotion and Prevention steam. For this opening course, "Public Health Sciences- Concepts and Theories" they had the two streams together, as it was an introduction into public health sciences and we all must have the same foundation.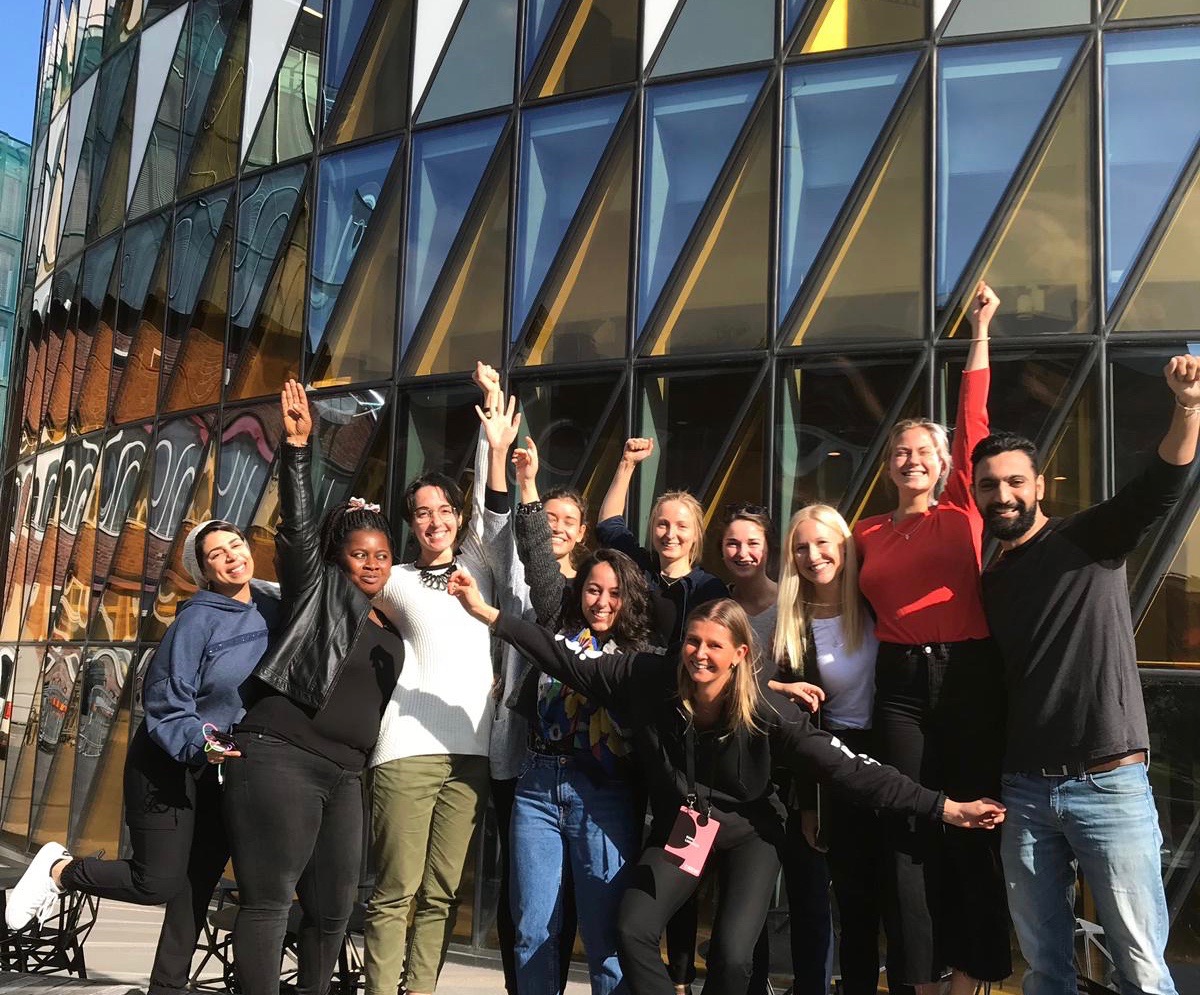 Leadership 
Throughout the course, we had two course leaders- Janne Agerholm and Megan Doheny. These two facilitated the course and were our main contact people if we had any questions. They were the best two leaders to start our Master's program as they were friendly, approachable and welcoming.
They both lectured, but the majority of our lectures throughout the 5 weeks were from various guest lecturers who were experts in their fields, which made our days interesting as we were always hearing new perspectives and research. 
Course Structure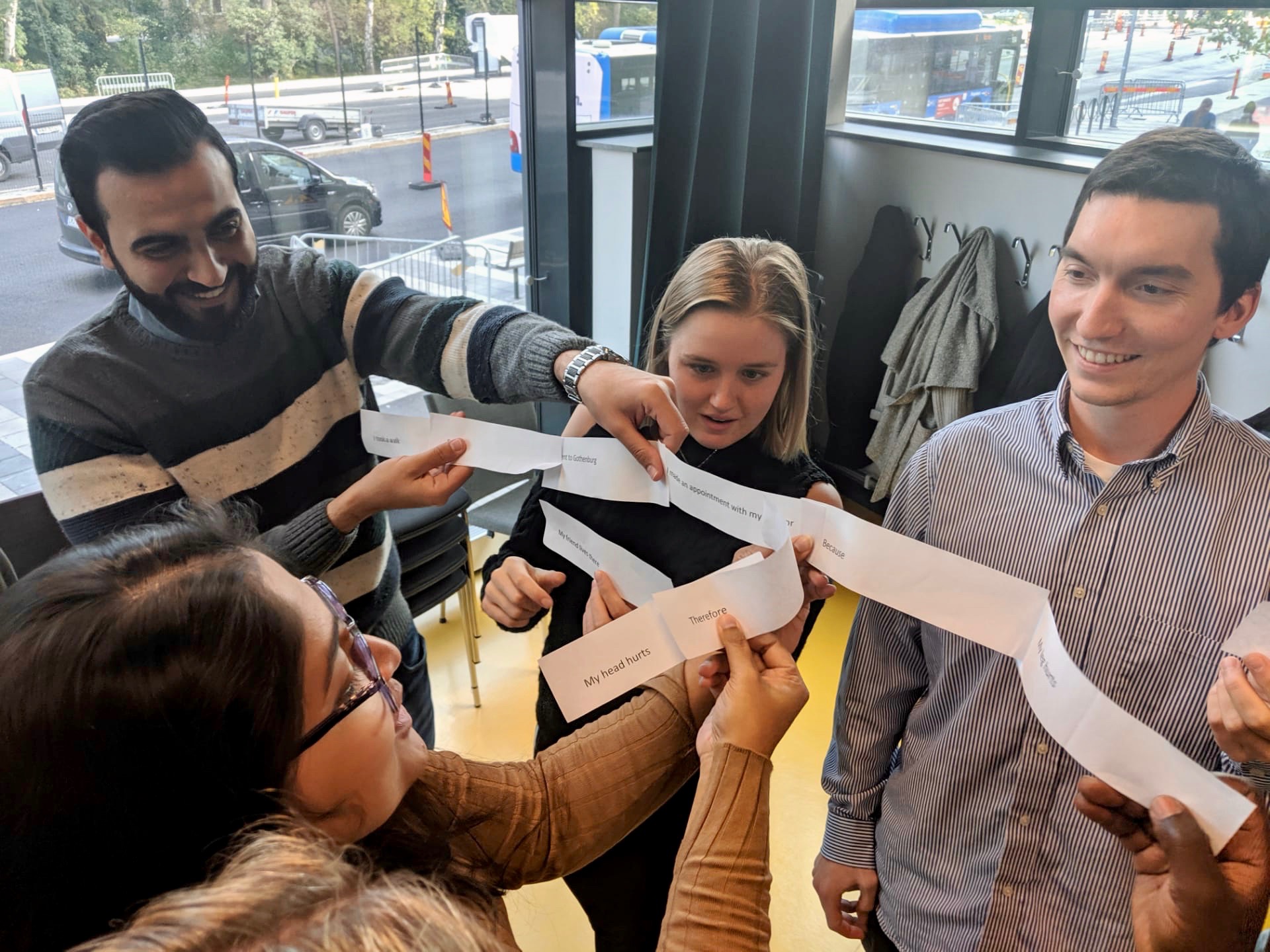 The course was broken down into four main themes:
Theory of Science

Lecture example: 'Philosophy of Science'

Public Health Theories

Lecture example: 'Social stratification and equity in health'

Global Health

Lecture example: 'Measuring and valuing health'

Ethics

Lecture example: 'Ethics in public health – Introduction'
Everyday there would be a mix of lectures, class discussion and group work which kept it interesting. However since it was an introduction course, we covered a wide range of topics which for me was challenging because we learnt content rapidly, which meant there was not a lot of time to have the concepts build on each other. 
Time Structure 
We had lectures Monday-Friday, 9:00-18:30, with various mornings and/or afternoons off for group work or individual readings and assignments. Below I have inserted a screenshot of our timetable so you can get an idea on an average day.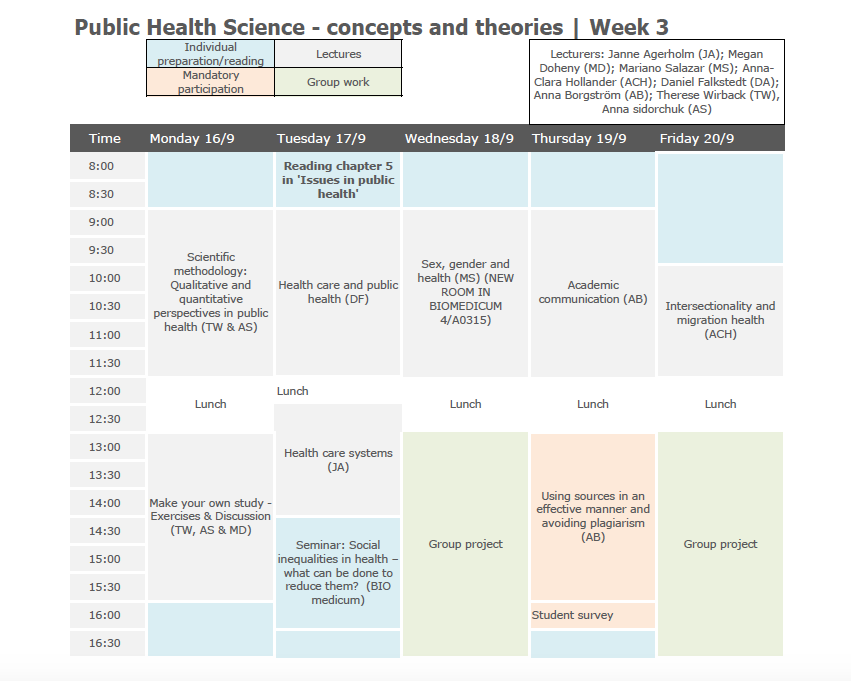 Assignments
Throughout the course, we had various mandatory assignments, including some small individual reading assignments, quizzes and reflections we had to post throughout. Our main assignments were:
Assignment #1: Philosophy of Science– We were given groups and a particular topic and we were to read the appropriate literature, conduct supplementary reading and create a presentation to present to the class. This assignment acted as an introduction to working in interdisciplinary groups.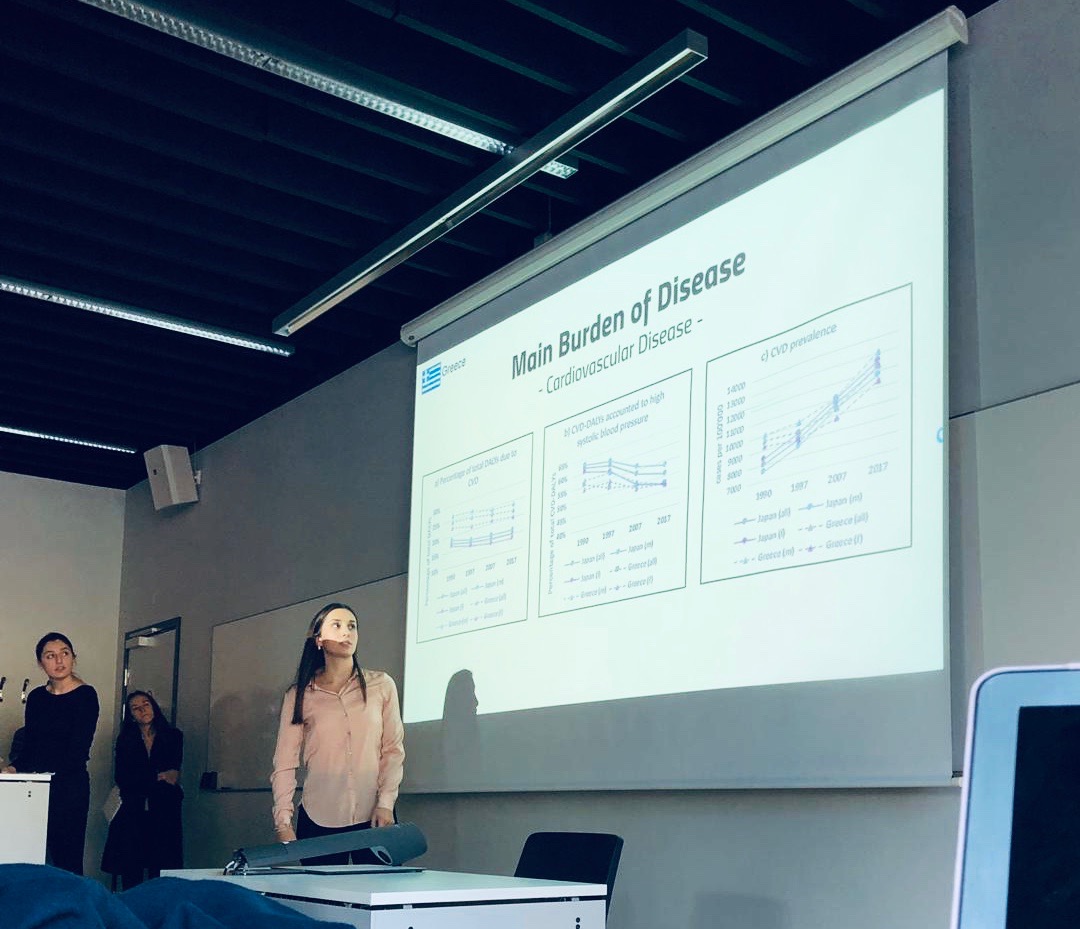 Assignment #2: Global Burden of Disease- comparing two countries. – This was our main assignment throughout the course. We were divided into groups and given two countries to compare. We researched the countries global burden of disease- looking at their health care systems, expenditures, mortality rates, inequity indicators and where they are at in the epidemiological transition etc. We compiled this research into a report and a final presentation.
This assignment was really interesting because it provided a holistic approach to global health. Each group had someone from the countries they were researching in their group, to help contextualize our research. Therefore, getting to research and listen to other groups presentations showcased just how global our class is. 
Exam
We concluded the course with a final exam. The exam was broken down into the three main sections of our course: Theory of Science, Public Health Theories and Public Health Ethics.
Studying: From the beginning of the course we were given the learning outcomes for each lecture, with supplementary readings and they recommended we use this as our study guide. This was very helpful because it helped guide our studying, and also acted as a reference point so you could gauge your understanding.
Grading: Before the exam, we went over the grading rubric to explain the various categories and what they were looking for in regards to attaining a pass with distinction, pass or fail. This was helpful because we clarified points of confusion such as different interpretations of terminology.
Logistics: The exam itself was 3 hours, 12 questions, all short answer. We were all writing in one room with the Global Health masters program. Once you finished, you handed in your booklet and could leave.
Overall, this introduction course offered us information about a wide variety of topics. It was nice getting to know and work closely with everyone in our class and I am looking forward to the next two years!
If you have any questions at all, do not hesitate to reach out!
Thanks for reading!
Lauren

Hi! I am Lauren, I was born and raised in Canada, and you probably will hear me talking about how much I love Canada, especially the mountains. I am the blogger for the Master's Public Health Sciences Health Promotion and Prevention stream and I am excited to share my experiences with you!