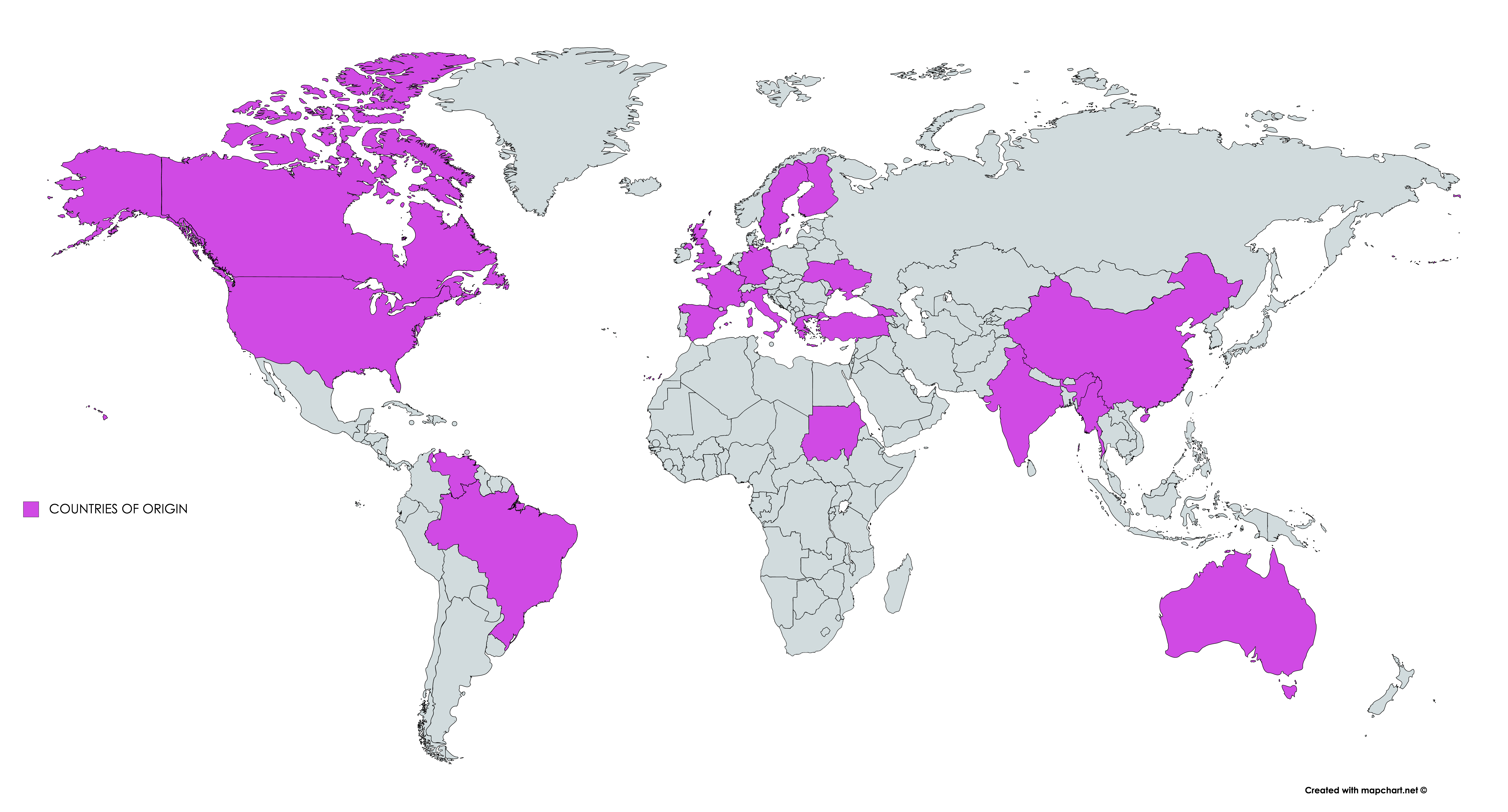 Health Economics, Policy and Management: What does our class look like?
The applications for KI global master's programmes are open, which means that you must have a lot of questions and thoughts going on inside your head. This blogpost will provide you with a quick look over the Health Economics, Policy and Management class demographics and some understanding about the backgrounds of my classmates. Before bombing you with facts, I just wanted to highlight beforehand how diverse the HEPM 2019-2021 class is on every aspect (nationalities, backgrounds, age, work experience), what is considered to be one of the best traits of the programme. Now let's get started:
[Note: I personally collected all data presented in this blog using an internal survey]
Countries of origin…
Our class is composed of 31 students from 18 different countries. Every single continent is represented in our classroom (pretty impressive, huh?).

Academic backgrounds…
We have all been proud since day one about the academic diversity of our class. Since masters programmes in KI rely a lot on group assignments (I will talk about this in future blogs), the quality of our work increases as we collaborate with different insights and ways of thinking.
My classmates earned degrees such as:
BA in Political Science
BA in Business Administration
BA in Public Policy
BA in Health and Social Service Management
BSc in Economics
BSc in Pharmacy
BSc in Political Economy
BSc in Mathematics and Philosophy
BSc in Osteopathy
BSc in Biomedicine
BSc in Physiotherapy
BSc in Public Health
MSc Chiropractic
MSc in Dental Surgery
Medical Doctor degree (MD)
Masters in Business Administration degree (MBA)
Medical Doctors are the biggest group in our class (we are 7 out of 31), followed by pharmacists and economists. There are few programmes in the world where you will find so many different backgrounds working together!

My classmates obtained their degrees from the following universities:

The americas:
NORTH AMERICA:
Princeton University (United States)
University of Toronto (Canada)
University of Western Ontario (Canada)
SOUTH AMERICA:
Universidad Central de Venezuela (Venezuela)
Universidade de São Paulo (Brazil)
Universidade Federal do Rio Grande do Sul (Brazil)
Africa:
University of Khartoum (Sudan)
Europe:
King's College London (United Kingdom)
University College London (United Kingdom)
University of Exeter (United Kingdom)
University of Portsmouth (United Kingdom)
University of Sunderland (United Kingdom)
Mälardalens Högskola (Sweden)
Stockholm University (Sweden)
Metropolia University of Applied Sciences (Finland)
University of Jyväskylä (Finland)
Bocconi University (Italy)
Koblenz University of Applied Sciences (Germany)
Universitat de Barcelona (Spain)
University of Patras (Greece)
University of Lille (France)
Maastricht University (The Netherlands)
Ivane Javakhishvili Tbilisi State University (Georgia)
Asia and Oceania:
The University of Queensland (Australia)
New Delhi University (India)
Nanjing University of Science and Technology (China)
Central South University (China)
University of Medicine 1 (Myanmar)
University of Medicine 2 (Myanmar)
Age…
I find really amazing that we don't have a dominant age range in our programme. I have both classmates at their 21's (just fresh out of their bachelor's degree) and also classmates that have already a family of their own or have started their own business. "Older" students often praise "younger" ones for their energy but at the same time younger students look after older classmates, considering them an inspiration. It is not about a number, it is about goals.
You should definitely apply if you feel this is the right next step for you, without any regards to your age.
Work experience…
The vast majority of our class worked before starting this programme, although some of us just as interns. Some even have already earned a master's degree in other area. Nonetheless, we also have class members who got accepted just after earning their undergraduate degree (one of my friends is traveling this week to Maastricht University to attend his graduation ceremony).

These are the following areas in which our class members have worked:
Business corporates
Data analytics
Dental care
Education/academia
Health promotion
Hospital finance
Human Resource
Medical care
Non Governmental Organizations
Osteopathy
Pharmaceutical companies
Political consulting
Social entrepreneurship
Social work
Starting their own business/initiatives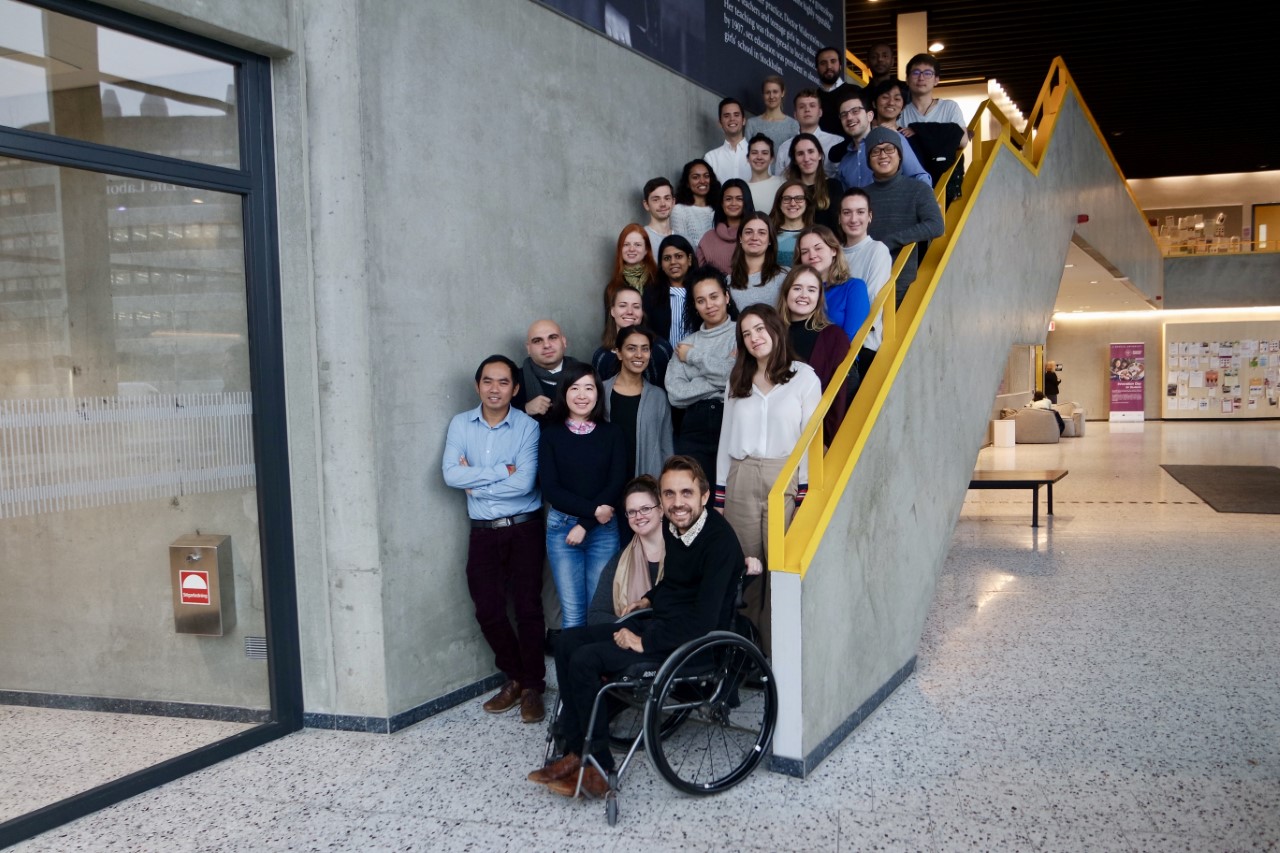 Eso es todo amigos! (that's it my friends!)
I hope you also enjoy my next blogpost where I'll give you a quick look over some profiles from my classmates, hoping that you can relate with (at least) one of them.
(also click here to compare with the Bioentrepreneurship programme demographics by my fellow DA Tina 💪).

Stay tuned!
From the dark north with appreciation,

Julio Sosa.
email: julio.sosa@stud.ki.se
Instagram: @julio.sosam