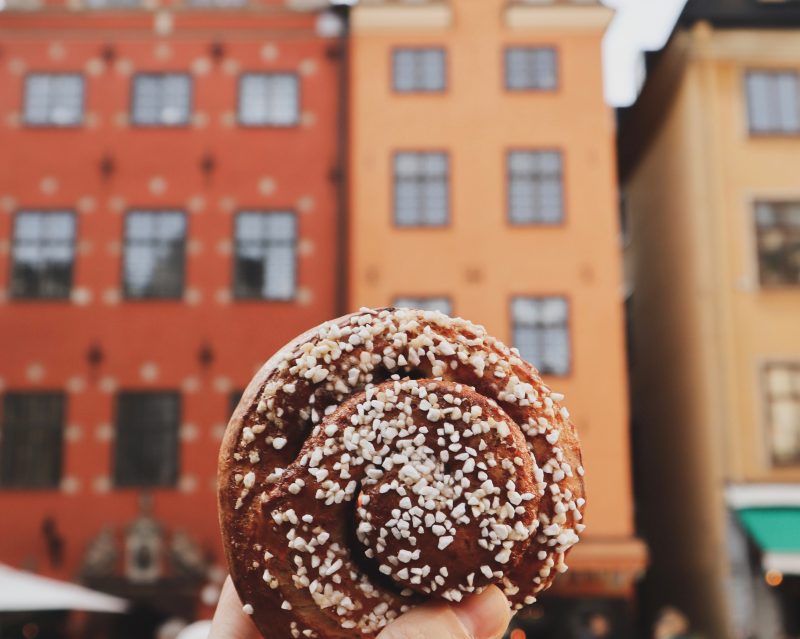 Thriving with an allergy in Stockholm
One of the most exciting parts of travelling can be trying the local food. If you have dietary restrictions, this can often be disappointing, frustrating and even stressful because you do not know where to eat.
I have a gluten allergy and in Canada, I had figured out how to navigate it. I knew which restaurants that were accommodating, the cafes with gluten-free options, the aisles in the grocery stores etc. It hardly felt like an extra thing I had to deal with. Moving to Sweden, I was unsure what the "gluten-free" scene would be like.
Below I have listed some of my favourite places! Overall, I find Stockholm to be very accommodating for allergies at their cafes, restaurants, grocery stores and the amusement park, Grona Lund. I have even found hot-dog stands that offered a gluten-free bun!
** When I say allergies or dietary restrictions, I am mostly referring to gluten-Free.
Grocery stores
Good news- every grocery store I have been to so far have had gluten-free options such as bread, pasta, cakes, pizza etc. The main four that I shop at are:
Lidl
Coop
Ica
Hempkop – the Hempkop by the KI Solna campus has tons of options!!
Cafes
Brod and Salt- This is a cafe with various locations all around Stockholm. They offer a gluten-free cinnamon bun (Kanelbulle), gluten-free and vegan cookies and can make a gluten-free breakfast sandwich. This was a really exciting find for me because I wanted to try the classic Swedish Kanelbulle, and it now is one of my go-to study spots!
Espresso House- This is a really common coffee chain in Stockholm that you can find almost everywhere. They have a yummy gluten-free cheesecake!
Cafe Nero- They offer a gluten-free and vegan brownie and are located all over the city, including one very close to the KI Solna campus!
Waynes Coffee- They have a gluten free pecan cake/pie that is delicious!
Under Kastanjen- This is a bakery located in Gamla Stan and they offer a variety of gluten-free goods!
Fast food
Max- Max is a fast-food restaurant and is almost like an "upscale" Mcdonalds. They have various options for dietary restrictions; including a gluten-free bun, vegetarian and vegan burgers, vegan milkshakes etc.
Mcdonalds- They offer a gluten-free bun!!!! This was surprising to me because in Canada and the USA they do not have this yet. They also have a vegetarian burger. This can be good to know for some late-night food!
TIP: If they have the option to self-order on the screen, sometimes that can be easier for you to take your time and search through their options!
Meals
Vapiano- This is an Italian restaurant and they can make almost everything gluten-free including their pasta and pizzas!
Greasy Spoon- They offer great options for brunch including gluten-free pancakes, bread, vegetarian sausages, a vegan breakfast etc. There are two convenient locations and has been a fun place for post-exam brunch celebrations.
Hermans- this is a really popular restaurant where everything is vegetarian and they also have many gluten-free and vegan options. It is located in Sodermalm and has beautiful views and a good student discount!
Overall, you will not be disappointed with Stockholm's options for allergies and dietary restrictions. Almost everywhere I find many gluten free options and see many vegetarian and vegan options. Many of the vegetarian/vegan options look so yummy, sometimes I even opt for them!
Thanks for reading and happy eating!
Lauren
*Featured image credits by Taisiia Shestopal on Unsplash.
Hi! I am Lauren, I was born and raised in Canada, and you probably will hear me talking about how much I love Canada, especially the mountains. I am the blogger for the Master's Public Health Sciences Health Promotion and Prevention stream and I am excited to share my experiences with you!