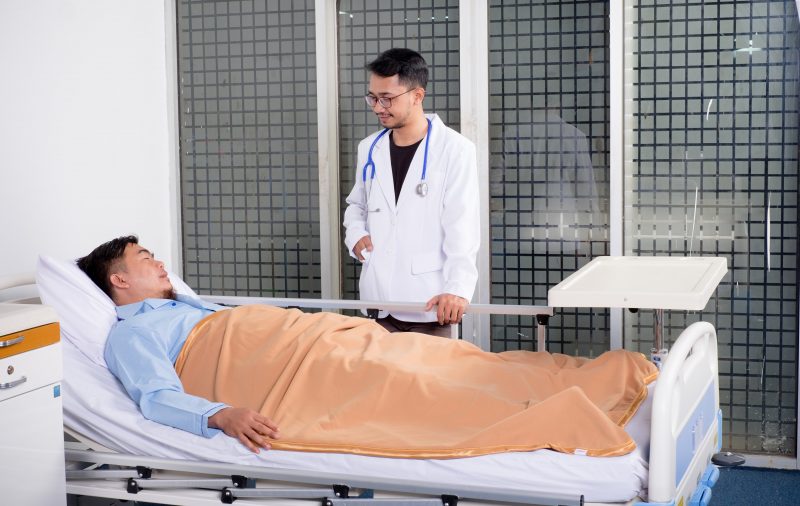 5 tips to navigating Stockholm's healthcare services
Sweden is famous for its strong public health and the universal healthcare system; However, when moving to a new place, it can be hard to navigate services.
KI health services
KI offers student health services, however the services available are not exhaustive. They offer support for stress, anxiety, study issues, vaccinations, workplace injury, etc. Your first consultation with them will be by a nurse and if they cannot address your health concern they will provide guidance on other options available to you. You can book an appointment with them by phone.
Hospital services
If you require urgent medical care, you can go directly to the nearest hospital emergency room. Not all hospitals have an emergency room, so check 1177 for more information. In case of a health emergency and need immediate help, 112 is Sweden's emergency number. This will put you in contact with all the emergency services (ambulance, fire department, or police services).
General appointments
To make a general appointment you can go through a "Vårdcentral" which is Sweden's primary care centers and are located all over Stockholm. You can go on their website www.1177.se or download their app which will give you information on the available health centres in Sweden (you can change the website to various languages at the bottom of the page). Additionally, you can call 1177 for 24-hour medical advice.
You can type in a location and it will specify the centre that is closest to you depending on the health service you are looking for. You can book an appointment directly through the 1177.se website, however, sometimes online it may appear that all available times are fully booked, so it may be easiest to call your nearest centre directly to book an appointment.
If you require seeing a specialist, you need to get a referral through the primary care system.
Drop-in clinics
If you do not want to or do not have time to make an appointment, there are various clinics in Stockholm that offer drop-in services. Keep in mind that each centre offers different hours and services; There are youth clinics, sexual health clinics, general clinics, etc. The best way to find out more about the clinics is to visit the 1177 homepage. Based on your specific needs and location, you will be able to see what clinic best suits you and how their system works in terms of phone hours, drop-in, and booking appointments.
Technological services
Sweden offers various services online or through an app to help make your health experience easier.
and many more!
**Be mindful that if you are not Swedish or do not have a Swedish personnummer, these visits will be a bit more difficult to access. If you are an international student you will need to have international health insurance to have your services reimbursed. If you are a citizen from an EU/EEA country or Switzerland you will need to apply for the European Health Insurance Card (EHIC) through your home country's national health insurance provider. Finally, if you are a Swedish student, have a Swedish personnummer or a EHIC, you may have to pay a small service fee.
I hope this was helpful and if you have any questions regarding health services, feel free to contact KI health services or 1177 for more guidance.
Cheers,
Lauren
Hi! I am Lauren, I was born and raised in Canada, and you probably will hear me talking about how much I love Canada, especially the mountains. I am the blogger for the Master's Public Health Sciences Health Promotion and Prevention stream and I am excited to share my experiences with you!