12 essential links for newly admitted students
If you reading this have just been admitted to KI… congratulations! I remember I was super excited when I read my acceptance letter, but also a bit overwhelmed by the amount of things to prepare and do before arriving to Sweden. I know that it can be hard to know what resources are the most important ones to be familiar with, and it is easy to drown in the immensity of Google while looking for that specific webpage that will answer all of your questions. This is why I have put together the 12 webpage links that, in my opinion, every newly-admitted KI student should be familiar with.
Academics
It might be helpful to know where to find information about your courses even before you start your studies. That way, the first few days will be smoother. That being said, here are my first two essential links you should know about:
1. Ladok
Ladok is the national administration system for higher education in Sweden. It is shared by all universities, and it is where the administrative bureaucracy (i.e. registering for a course) take place. Also, you can check your grades, apply for exams… In my experience, I only check Ladok a few times a semester, when registration days arrive or when a new final grade is uploaded, but it is a super handy resource to add to your bookmark bar.
2. Ki Course and Programmes website
The KI course and programme website links to all the relevant pages where you can find information about your Programme's curriculum. For example, it is a great resource to look for the famous course PMs, which contain all the information about the content, learning outcomes and evaluation criteria for each of the courses taught at KI.
Bureaucracy essentials
3. Skatterverket
Skatteverket is the Swedish Tax Agency. It has quite a complicated name for non-Swedish speakers, but I can assure you that you'll pronounce/read that word so many times that you will end up learning how to write it by heart. Skatteverket's webpage has information in several languages, including English, about all bureaucratic procedures you can image. This is the place you should check before applying for a Personnummer or a Swedish ID card, change your address if you move…

If you want to know more about the personnummer, ID card and how to get them check my previous post: All about the personnummer and Swedish ID.
4. Swedish Migration Agency
Migrationsverket, the Swedish Migration Agency, is your to-go place to answer all of your questions about migrating to Sweden. It is not so relevant from students from the EU, so I have not experience using it. However, I know other international students had to become quite familiar with it, so it is always good to keep that in mind.
Funding and housing
5. Ki global master's scholarship, and others
Funding is a very important topic for most students. KI has a scholarship programme, the Global Master's Scholarship, that fee-paying students that have applied for the Global Master's Programme can apply to. It is a very competitive scholarship of course, but it never hurts to give it a short if you fulfill the eligibility conditions.
Check this video created by the KI Digital Ambassador's YouTube team to know more about the Global Master's Scholarship recipients 2018:
Moreover, in the Scholarship section of the KI webpage you can also learn about other scholarships that might be suitable for you.
6. SSSB
SSSB, which stands for Stockholms Studentböstader, is a student-created foundation that aims to provide housing for students in Stockholm. You can read more about how SSSB housing works in this post, but one very important thing you should be aware of is that the application for student room is a queue-based system. This means that, once you register in the system, you get one point for each day you are registered as a member. Amongst the students which apply for a given room, the one with the highest amount of queue days gets it. Long story short, register on the SSSB queue as soon as possible to make sure that you will get a room if you need it (most likely during the second year of your studies). You need to become a student union member to join SSSB's queue, but for newly admitted students they allow to join the queue 90 days before you register in your corresponding student union, MF for KI students.
7. KI Housing
KI Housing offers accommodation for KI international students and visiting researchers. They have several different locations and housing types (i.e. corridor rooms, room in a shared apartment, studios…) that first year KI students and visiting researchers can apply to. I would highly recommend that you apply for KI housing, since it is the easiest, most convenient and safer way to get accommodation while you are still in your home country. Moreover, it will give you the chance to make many new friends since all your neighbours will be somehow related to KI as well.
If you want to check how Jägargatan, one of the KI housing buildings, looks like check this video made by the KI Digital Ambassador YouTube team:
Adapting to life in Stockholm
Studying at KI does not only mean that you will need to get to know the academic and housing-related webpages. Getting to know how to move around Stockholm or learning some Swedish will help you adapt quicker.
8. SFI
SFI, Swedish For Immigrants, is a free beginner's Swedish course organized by Stockholms Städ. You can apply for it and attend classes to learn some Swedish. They have several locations around the city and offer courses both on different times during workdays and Saturday mornings, so you can attend the one that fits best in your schedule.
9. SL
SL is the name of the public transport in Stockholm. In its webpage you can check the best commuting routes, checking travel irregularities, buying tickets and registering your SL card (used to travel in public transport) to prevent you from losing your money if it gets damaged, stolen or you lose it.
All about student life
10. Study in Sweden
Study in Sweden is an official website that aims to help international students interested in continuing their university studies in Sweden. It has lots of information about scholarships, learning Swedish, application procedures and others. Also, it has content written by Digital Ambassadors to help prospective students get a glimpse of how student life in different Swedish cities is like.
11. Study in Stockholm
Similarly, Study in Stockholm shares the stories of current students in different universities in the Stockholm area, and has tips to help prospective students chose the best fitting university for them.
12. KI DAs
And last but not least, the Karolinska Institutet Digital Ambassadors social media platforms contain plenty of information about our daily life as KI students, application information and other practicalities such as housing, student budget and course reviews. And we also have a lot of fun while doing so 😀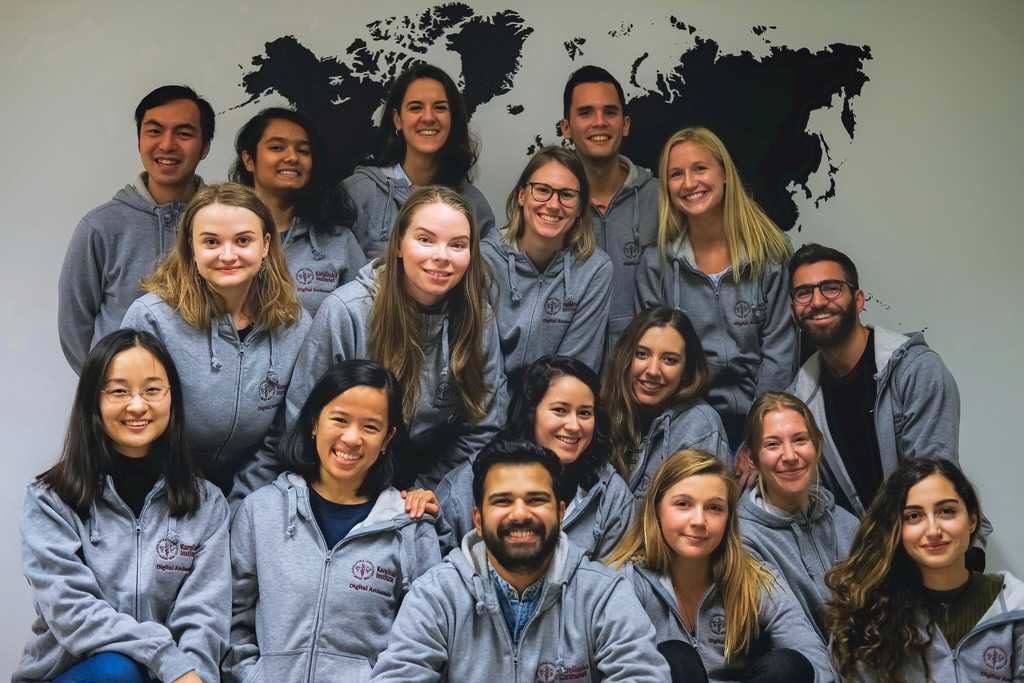 I hope you find this guide useful, and good luck with your future studies at KI!
\Inés
---
email: ines.rivero.garcia@stud.ki.se.
LinkedIn: Inés Rivero García.
Cover image credits: Wikipedia.