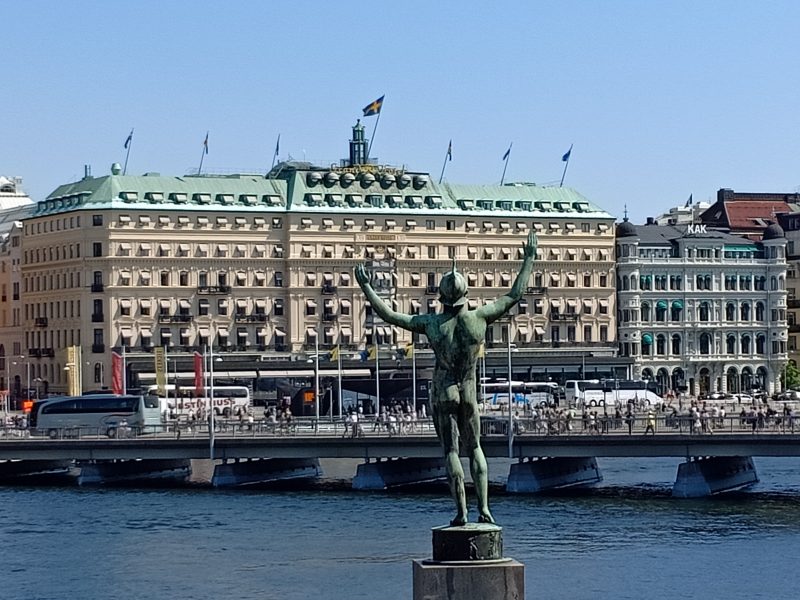 Staying (working) in Sweden after graduation: some useful tips
After staying for some years in Sweden, who will not fall in love with Sweden? Most people will. The culture, the nature, the work-life balance, the changing seasons – there are many reasons to make one enjoy his/ her time in Sweden. No wonder, many students intend to stay in Sweden after graduation, including us.
Us? Yes, this is actually a joint blog! This blog is written by me (Resthie), the KI digital ambassador (DA) for nutrition science programme, together with Winner, a DA for health informatics programme. We have just graduated, and to our surprise, we stay in Sweden until now. Winner is working in the industry field, while I in academia.
So in this blog, we will share a glimpse of our experiences and some practical tips which may be useful for students who intend to work either within industry or academia in Sweden after graduation. And actually this blog would also be my last blog. New DAs are coming soon, wohoo!
Life after graduation
Winner is working in a Stockholm-based company which provides care online systems for recovery after surgery. He uses his medical and health informatics knowledge and skills to transform paper guidelines into their digital counterparts. He shared his role in his previous blog.
And me? I stay with the same research group where I did my thesis project. Using my epidemiology and medical background, now I am at KI, doing some research projects within childhood obesity topic.
We are still in the early phase of building our career here. However, for everything in life, there is always a beginning, right? So now we will share some practical tips to get a-start-of-career in Sweden after graduation, based on our own experiences.
1. Since the beginning of your study, try to identify what you want to be after graduation
Everybody has own reasons and motivations why he/she wants to pursue a degree at KI. Some people have a dream job which requires particular knowledge, and therefore they study at KI. For some other people, it is perhaps their interest in a particular knowledge that drives them to study. I don't know which one you are, but it would be good if you try to understand yourself, to know what you want to be since the beginning of your study.
Why since the beginning of your study? So that you can keep your focus and motivation, and you can equip yourselves with specific skills and knowledge for your future employment. In my experience, I have loved working within research field for a long time. So during my study at KI, I really put effort to deepen my knowledge in research methodology and analyses, I tried to have discussions with some lecturers working in the research field I was interested in. Based on Winner's experience, he wanted to work in industry as an health informatician. Therefore, during his study, he tried to have exposures with some health informatics companies.
2. Know the requirements of the job you want to do in the future
Some people begin to see job vacancies when graduation is approaching. That's fine. Yet, we suggest you to begin tracking for your dream job advertisements during your study. The reason is to understand the requirements of the job, and if you need to add some skills to fulfill the requirement, you can plan it more carefully.
In Winner's experience, his dream job vacancies mostly require particular technical skills in health informatics. For computer-background-people, it might be easier to get into the technical stuffs during their study at KI, but for medical-background-people like Winner, it was surely not a piece of cake. But since he knew that his future job would require it, he put extra effort to learn some technical skills.
In my experience, I found that most advertisements of my dream job require proficiency of statistical software skills, i.e. Stata, SAS, R. Although during my study time at KI, I used a statistical software, but not those that I have just mentioned. I was used to operating Stata in my previous work prior to the study, but not in a extent amount. So I trained myself to use Stata to a more advanced level. And my effort is well-paid, it is now comes in handy in my current work.
3. Let your future employer notice you
Many people believe that connections have a very strong influence in landing a job. We totally agree with that. Connection does not mean that people know what your name is, but rather, they notice you, they know your competences and maybe, characters.
In my experience, I have enjoyed working in my research group since the beginning of my thesis project. Therefore, I clearly asked my supervisor about the possibility to continue working there after graduation. I am grateful that after few months working together, my supervisor said that she wanted me to stay.
In Winner's experience, a few months before his employment in the current company, he made contact with the founder and the CEO of the company. He even sent his CV to them in a hope in case any opening was available. And, eventually it did by the time nearing his graduation.
4. You can start your job hunting in the beginning of the year
Generally, students at KI will have the graduation ceremony around June. Yet, you don't have to be officially graduated to start your job hunting. You can start in the beginning of the graduation year (aka January or February). You can write your expected graduation date in your cover letter or CV.
5. Learning Swedish
Although you will not work using Swedish, it is an advantage if you are able to speak Swedish. In my work, all the scientific documents are written in english. However, since all others come from Sweden, Swedish is used for daily conversation and meeting. i cannot imagine how it would be if I could not understand Swedish at all. You can read my blog about how much necessary it is to learn Swedish and about fun ways to learn Swedish.
In Winner's job, he actually does not need Swedish at all for working since he works with guideline authors from all around the world. However, when his employers knew that he could understand basic Swedish, they really appreciate it. When you put an effort to learn Swedish, at least your employer would know that you try to adapt with Swedish culture and you intend to stay for long time.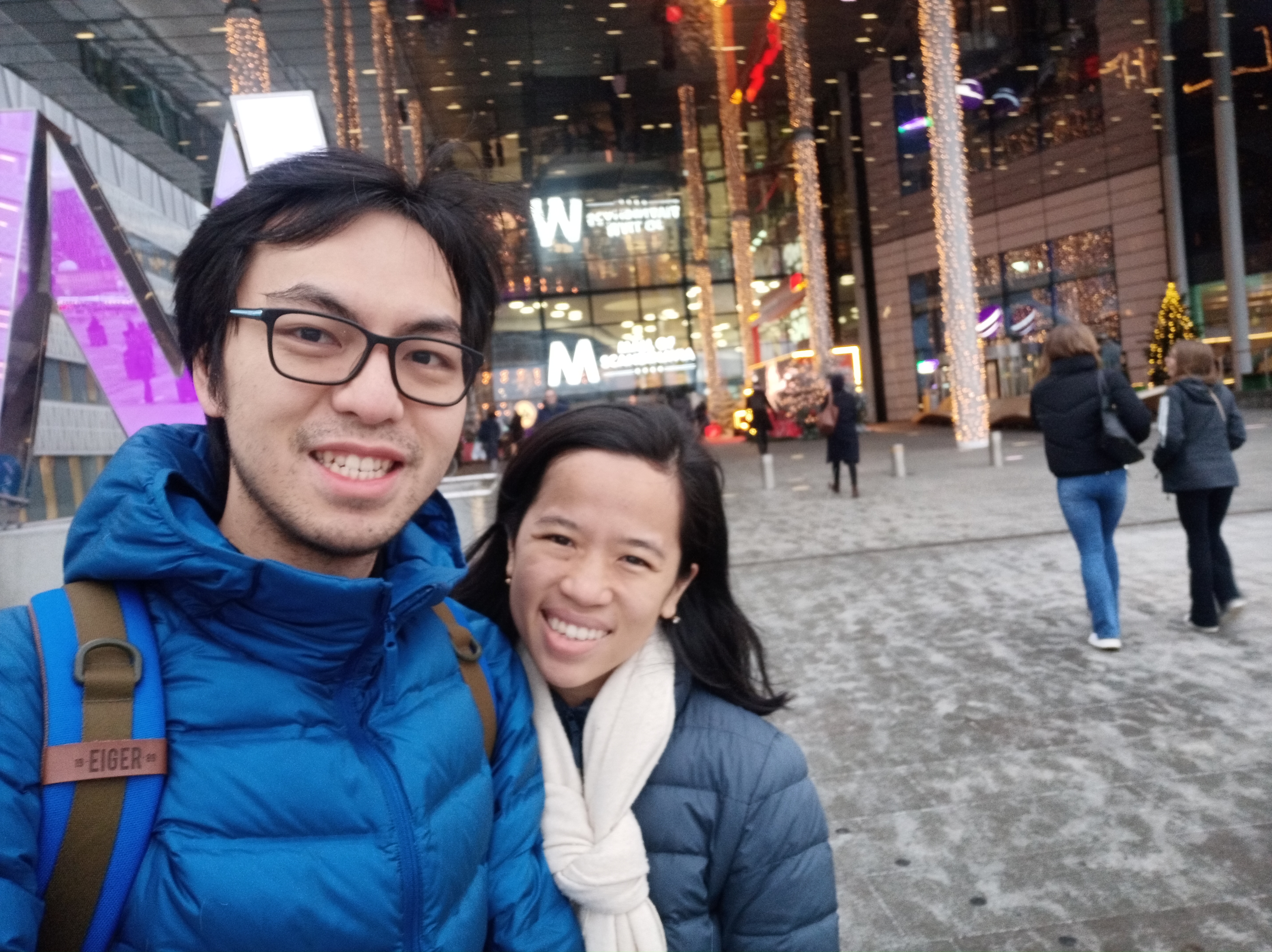 We hope you find it useful! Thank you for reading our blogs all these times. We hope to see you around! Vi ses! Sampai jumpa!
/Resthie & Winner