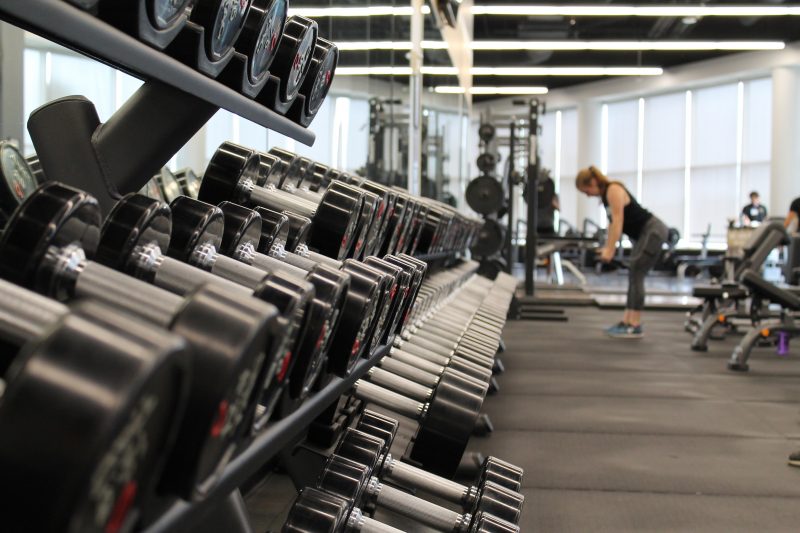 Stockholm gyms with student discounts
The Stockholm winter is approaching and last year I found it very useful to find ways to stay active during the dark and cold months. Fortunately, many gyms around Stockholm offer student deals!
**To access many of these students deals you need a valid Mecenat card 
KI Gym
KI offers free gym access at both their Solna and Flemingsberg locations including fitness facilities and group fitness classes. These classes can be booked using their online portal, however, during COVID, their hours and book policies have changed so check their website to stay updated. 
24/7 Fitness
They offer a reduced price for students of 199 SEK/month and often have further promotions on as well. This gym is a great option for students with numerous gyms around the city open 24/7 (you access with your fingerprint)! With your pass, you have access to all of their locations, equipment and group classes.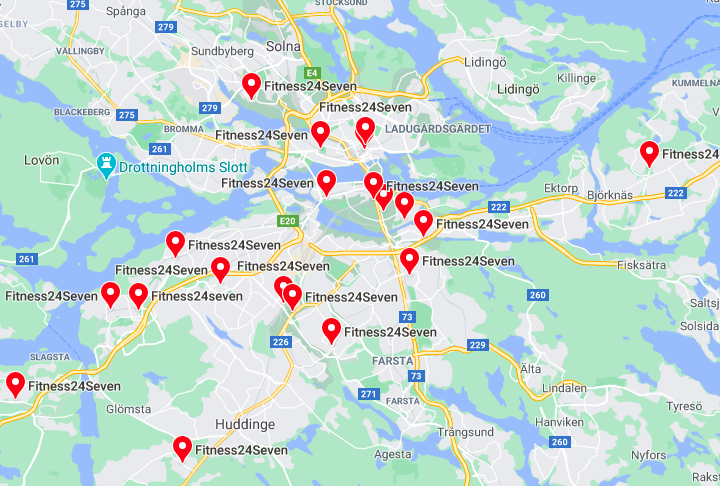 SATS 
They offer the largest amount of gyms in the Nordic region, with over 20+ in Stockholm. You get a 20% discount on all memberships as a student this includes access to all their facilities around the city and group classes. They also offer a large selection of online classes.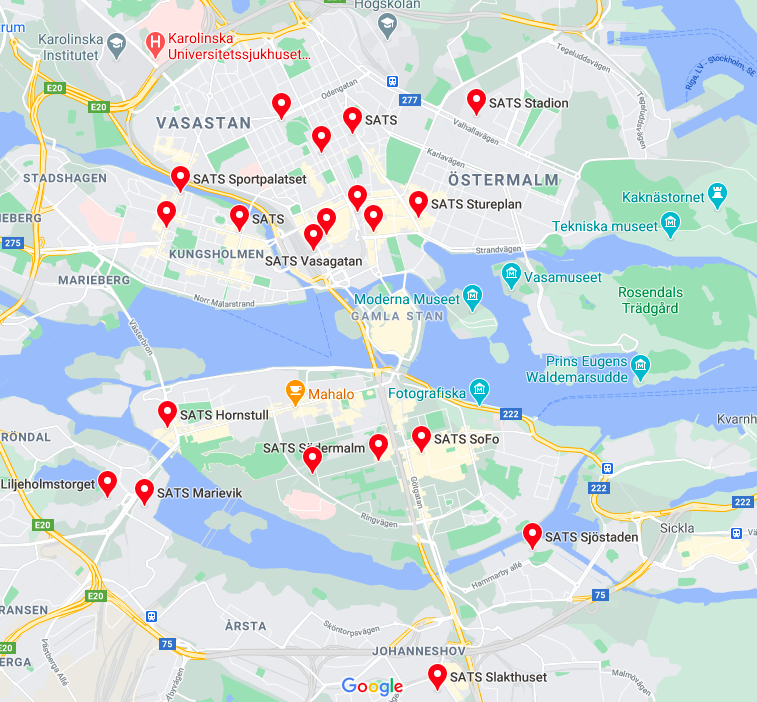 Friskis & Svettis 
They offer a student discount for 269 SEK/month which grants you access to their facilities and group classes. They offer a very extensive amount of workout classes. They have 16 training facilities across Stockholm.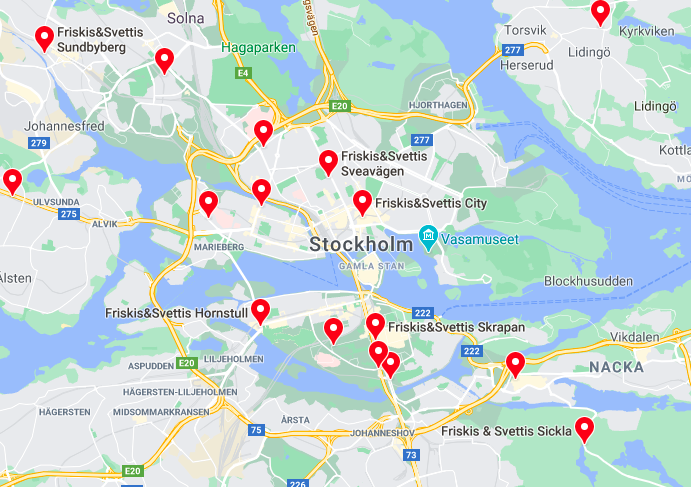 Actic 
It is 299 SEK/month for students for the regional pass with 19 gyms in the Stockholm region. They have fitness and swimming facilities and group classes. They offer a free 7-day trial so you can see if you like it!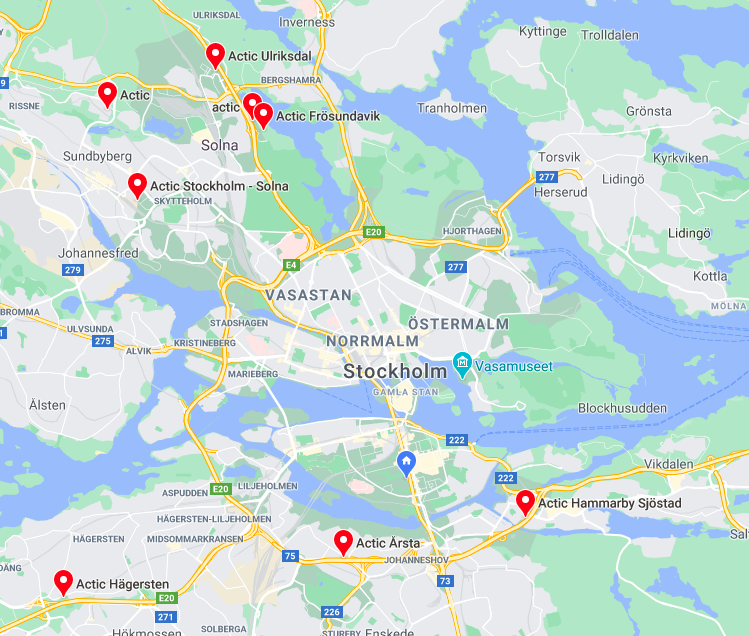 Nordic Wellness 
They have a student price of 299 SEK/month for their Sweden card which allows you to use all their gyms in Sweden. They have a wide range of services including fitness facilities, group classes, padel facilities, wellness online.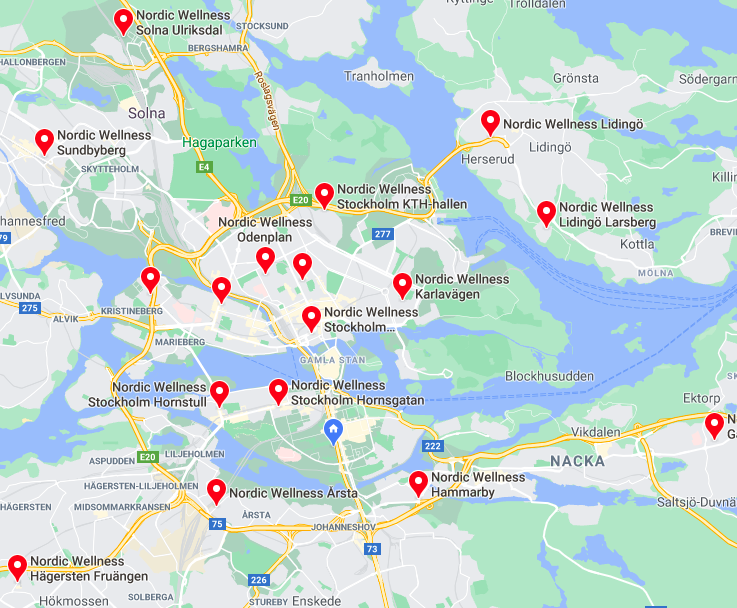 Swimming pass 
The city of Stockholm offers a variety of swimming passes to pool facilities across the city. You can pay for one-time entrance, a 10-entrance card, yearly pass etc. Students get discounts on all of their passes. 
Outdoor gyms 
One great thing about Stockholm is the free access to all their outdoor gyms (60+). If you are looking for a cost-effective way to stay active and are brave enough to workout outdoors in the winter, this is a great fit!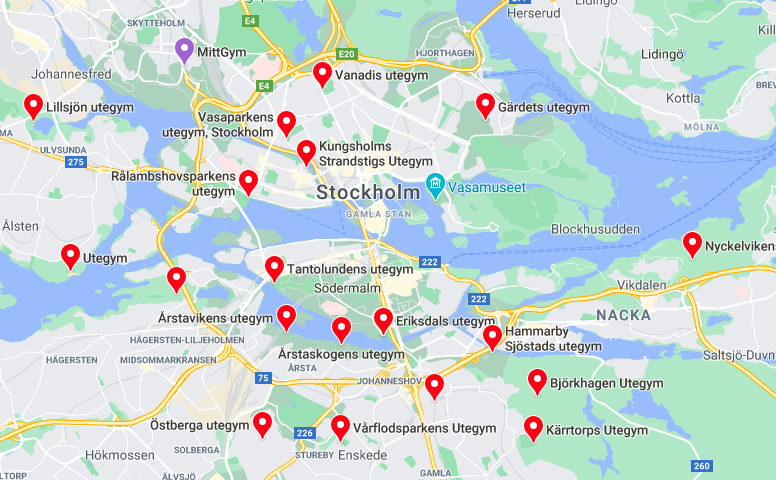 Apps
If you like some variety, you can try fitness apps like Bruce (10% off for students) and Classpass (free trial period) which give you a certain amount of monthly credits which allows you to register for classes and facilities at various gyms around the city.
Overall, Stockholm provides many opportunities for students to exercise affordably and I hope you find a facility that fits your needs and budget! Please remember, gym facilities in Sweden are considered public space, so they are staying open during COVID, however, be sure to follow any precautionary measures implemented by your gym. 
Thanks for reading! 
Lauren 
Hi! I am Lauren, I was born and raised in Canada, and you probably will hear me talking about how much I love Canada, especially the mountains. I am the blogger for the Master's Public Health Sciences Health Promotion and Prevention stream and I am excited to share my experiences with you!