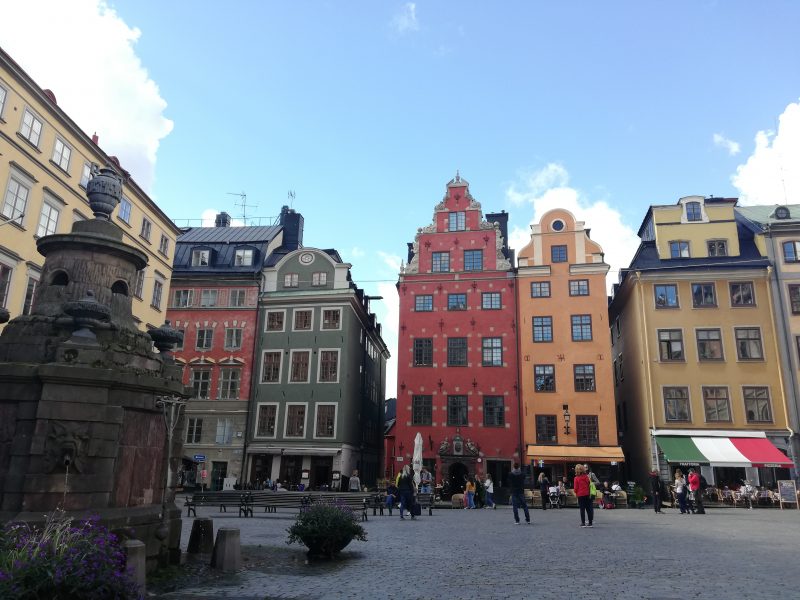 Who Am I? Among other things, the new blogger for MTLS
Hej! My name is Francisca and I come from Canada. I completed my undergraduate studies in Physiology at McGill University in Montreal, Quebec, but I previously lived in Ottawa, Ontario. This past August, I left my family and friends behind to embark on this journey to the other side of the Atlantic Ocean.
Currently, I am in my first year of the Master's Programme in Molecular Techniques in Life Science (MTLS). This programme consists of a joint effort between the Stockholm Trio – Karolinska Institutet, KTH Royal Institute of Technology, and Stockholm University. Throughout the next year, I will be blogging about any interesting classes, events, and pertinent questions that come up in relation to MTLS. I look forward to telling you action-packed stories as well as giving you helpful Q&A's and reading your comments down below. Feel free to drop your suggestions for the kind of content you would like to read about!
Last year, as part of my Interrail adventure with two close friends, I visited Stockholm for the first time and fell in love. You could say that this beautiful city gave me a bad case of Stockholm Syndrome (lol). Then, all I needed was an excuse to move here. It so happened that I was looking for Master's programmes in Europe when I came across Karolinska Institutet (KI)'s page.
I based my decision to come to KI on a high recommendation from a friend of a friend who had previously studied here and had had a blast. It was a sign that KI is not only an excellent environment for academic research, but it also provides a tightly-knit and vibrant community for its students. Thus far, KI has surpassed my expectations of what a post-secondary educational institution should be like, and I am happy that I chose to make Stockholm my new home.
In my free time, I like to play tennis, learn new languages, sketch urban landscapes, and read about anything and everything. Most importantly, I appreciate Swedish music like no other person healthily ever should, and a fun fact about me is that I listen to at least one ABBA song every morning to start my day off right!
Lastly, I would like to add that I am very excited about being the new voice of MTLS at KI and I hope that I will make my peers proud.
Cheers!
Francisca
Hej! My name is Francisca. I come from the faraway land of the supreme maple syrup, aka Canada. I'm the blogger for the Master's Programme in Molecular Techniques in Life Science at Karolinska Institutet. I love to write about my experience as a student in my programme, a newcomer to Stockholm, and a rookie at life in general. In my free time, I enjoy playing tennis, making music, sketching the city's landscapes, and reading about anything and everything that interests me.