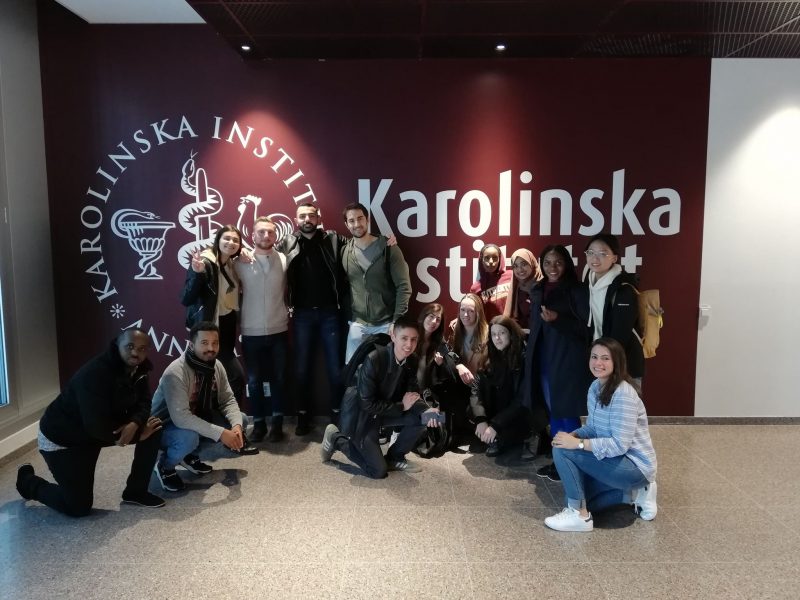 Meet the Nutrition MSc Class 2020
Nutrition MSc class profile:
It's been 2 months now since the masters course started and with 2 modules down there's only 2 to go as well as the thesis. I have to say that when I walked into this class I was amazed by the diversity of people and the vast array of countries that we all come from including: Colombia, Greece, Rwanda, Ethiopia and more. It has to be known that everyone in the class is awesome and a friendly bunch, we are around 37 students and I will present most of them below…
Myself (Callum)- from Scotland
Annelie- from Linköping
Matilda- from Gävle
Umme- from Bangladesh
Robert- from Rwanda
Anna- from Sweden
Gianluca- from Italy
Athena- from Greece
Annie- from Finland
Rafaella- from Brazil
Mayar- from Egypt
Cassie- from China/USA
Pauline- from Skövde
Matilda- from Stockholm
Carolina- from Colombia
Friska- from Indonesia
Rahima- from Somalia/Sweden
Leul- from Ethiopia
Alexandra- from Gothenburg
Andréa- from Stockholm
AJ- from NY USA
Wen- from China
Julia- from South of Sweden
Christina- from New Zealand
Ulrika- from Stockholm
Nour- from Syria
Hanna- from Köping
Alkyoni- from Greece
Annika- from Lund
Sofia- from Stockholm
This class also come from a variety of study backgrounds including:
Molecular biology
Nutrition
Clinical Pharmacy
Biomedicine
Medicine and Surgery
Public Health
Biochemistry
Pharmaceutical Science and Technology
Cell Biology
Incredibly over 10 languages are spoken in this class including: Arabic, Spanish, Greek, French, Kinyarwanda and Hindi. At least 13 people are able to speak three different languages and 3 able to speak four!!!!!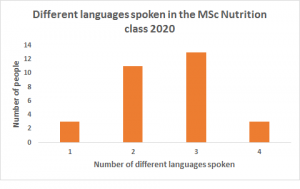 Applications to Karolinska Institutet are now open, and if you are planning on applying for Nutrition or another global master's programme, you most likely will not be disappointed by the diversity of cultures represented. This was one of the reasons why I wanted to be part of this global master's programme, as I always love to meet new  people from all over the World.
Contact me for any questions- callum.morison.regan@stud.ki.se
I am from Scotland and have come to Stockholm to study Nutrition Science MSc at Karolinska. I am a blogger for this course and am interested in many areas of Nutrition including ways to reduce childhood obesity and improve adolescent mental health. I love to travel, meet new people, play sport, keep healthy, watch films and listen to jazz music. I also enjoy trying food from around the World and am always searching for the best food out there!