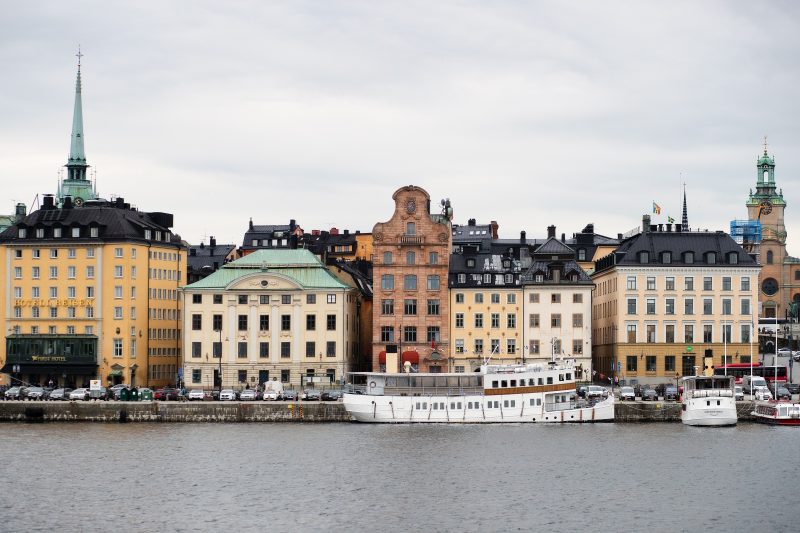 My top 5 second-hand shops in Stockholm
If you are like me and living on a student budget, shopping for things new can be tough, especially in an expensive city like Stockholm. Thankfully, Stockholm has many great second-hand options for you!
There are numerous benefits to shopping second hand: saving money, being environmentally friendly and also a fun activity to explore the city!
Here are my top second-hand shops in Stockholm:
Myrorna
This thrift store has numerous locations and each location has a different assortment of what they sell including clothing, kitchen supplies, furniture, electronics etc. The proceeds go to the Salvation Army. The one near Hjorthagen is very large and I found lots of furniture for my apartment here!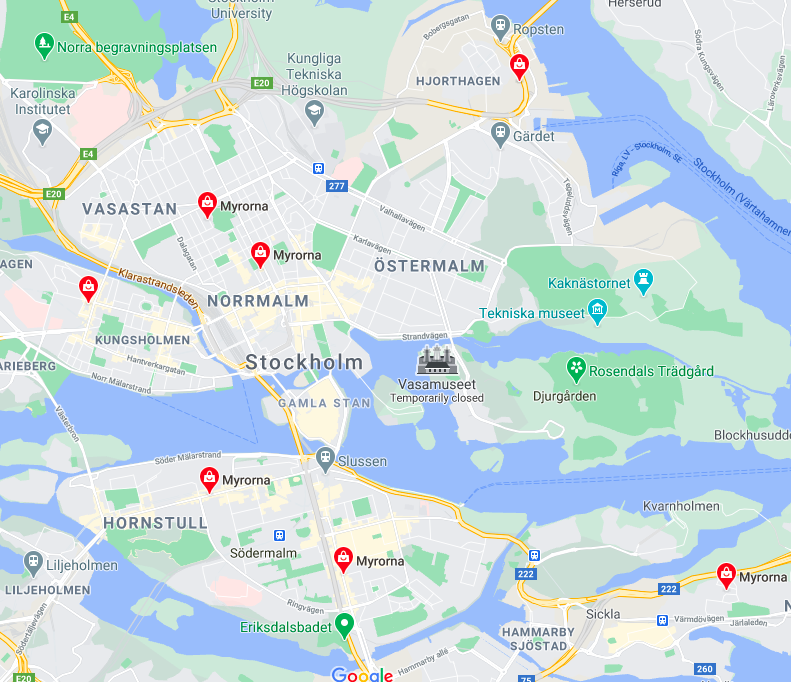 Stockholms Stadsmission Second Hand
There are numerous locations around the city, all varying in size. They sell a lot of clothing, books, dishes.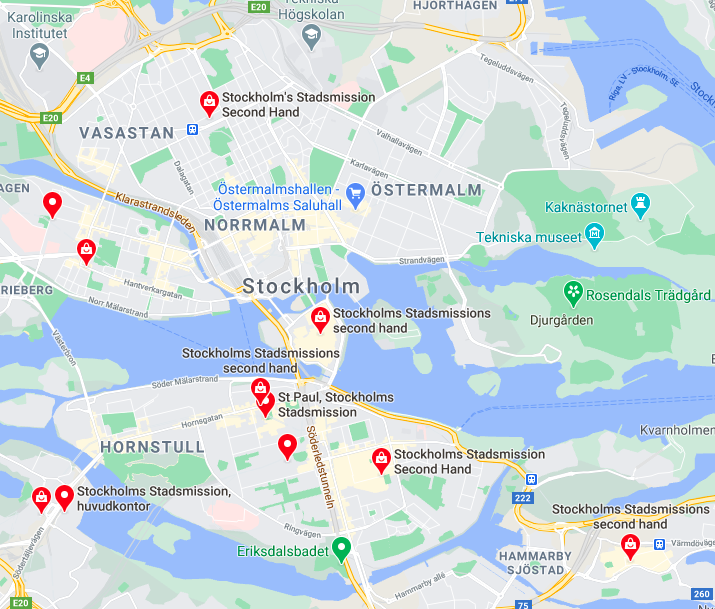 Emmaus
Their biggest location is in Södermalm and they sell a lot of clothes. They have two floors and the basement is retro. My friends and I have found many great items here!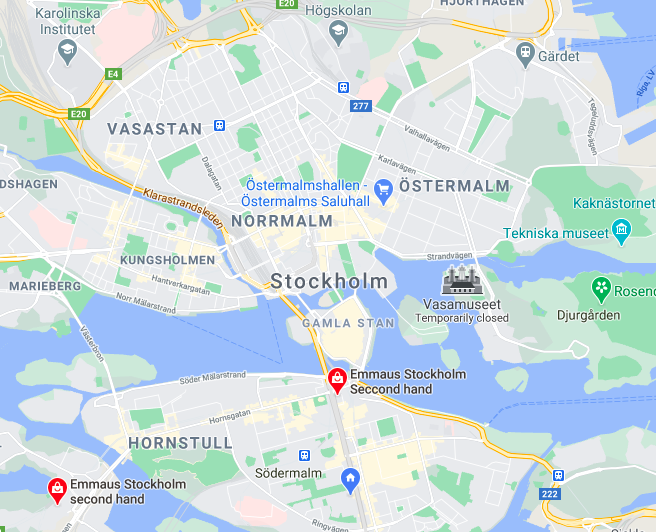 Red Cross (Röda Korset)
These stores are often smaller, but they do offer a student discount and all proceeds go to the Red Cross.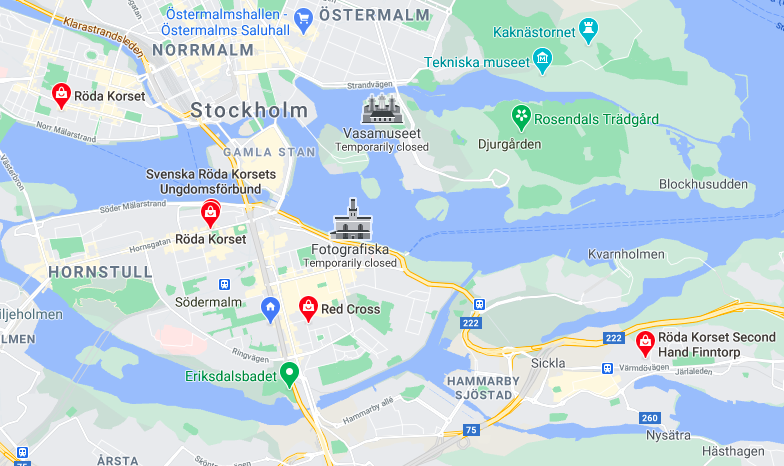 Refurn
This is a used furniture store. They also have a website so you can check ahead of time what sort of things they have in stock.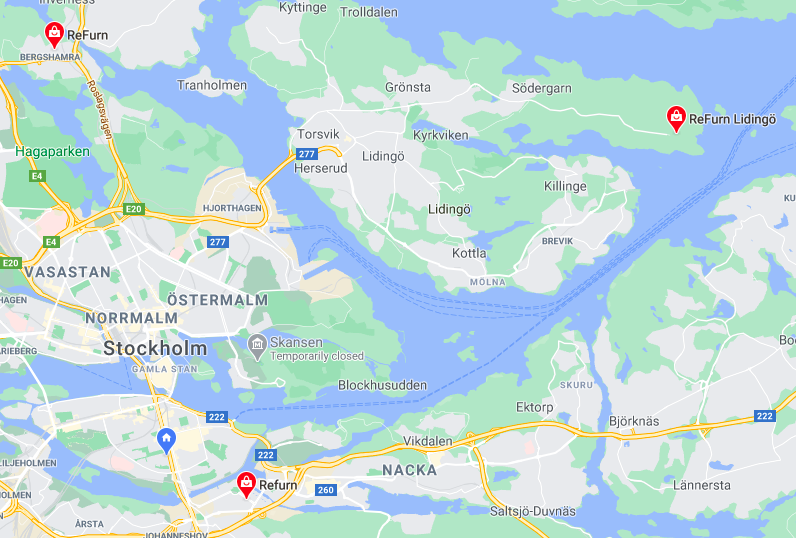 Bonus
Keep your eye out for the flea markets in Stockholm. They have numerous regular and pop-up markets throughout the year. For example, during the summer months, there is a market every weekend along the water in Hornstull. Stockholm also uses other platforms to buy/sell things second-hand such as Facebook Marketplace and Blocket, so check those out as well if you are looking for something in particular!
Tips for things to look for
Books in your language of choice – I like to look for English books since they are quite expensive new and have a limited selection.
Ice skates and other winter gear – These are things you may not use too often and not want to buy them brand new, but if you can find them used, then they are helpful and fun to have!
Thanks for reading and happy thrift shopping!
Lauren
Hi! I am Lauren, I was born and raised in Canada, and you probably will hear me talking about how much I love Canada, especially the mountains. I am the blogger for the Master's Public Health Sciences Health Promotion and Prevention stream and I am excited to share my experiences with you!