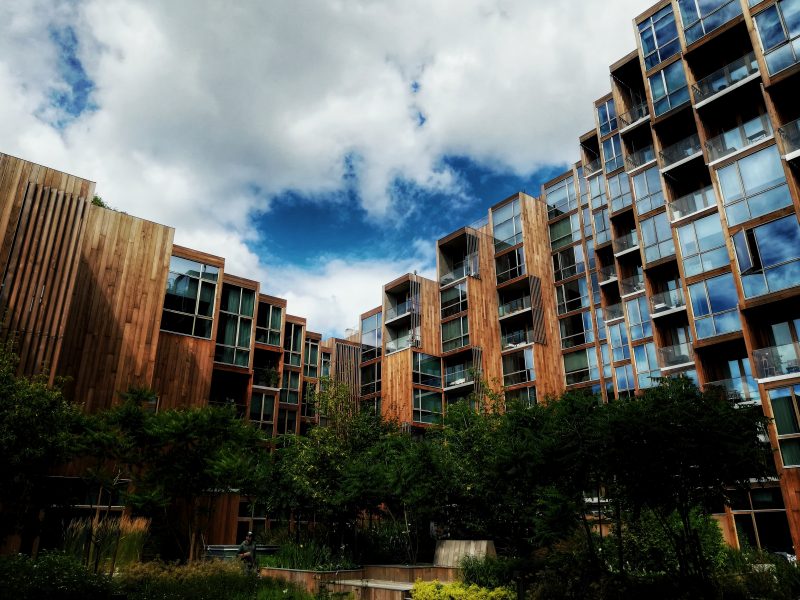 5 tips for finding housing in Stockholm
You often hear about how challenging and expensive finding housing in Stockholm can be (which can be true), however, there are some tips and tricks that make it very manageable to find housing and here are my top 5 suggestions: 
KI Housing
Apply ASAP! As soon as you find out you have been accepted to KI, I would apply for KI housing (even if it is not your first choice, I would apply and you always find something else and move out once you arrive in Stockholm). They outline on their website the documents you need to apply.
Many first-year students are granted housing through KI and they have a variety of residences depending on what you are looking for – single room, studio, family living etc. The nice thing about KI Housing is that you do not have to worry about move-in and out dates since it is designed to be flexible for students and it probably will be your most affordable option! I lived in KI housing my first year and loved it. It is a great way to meet new people.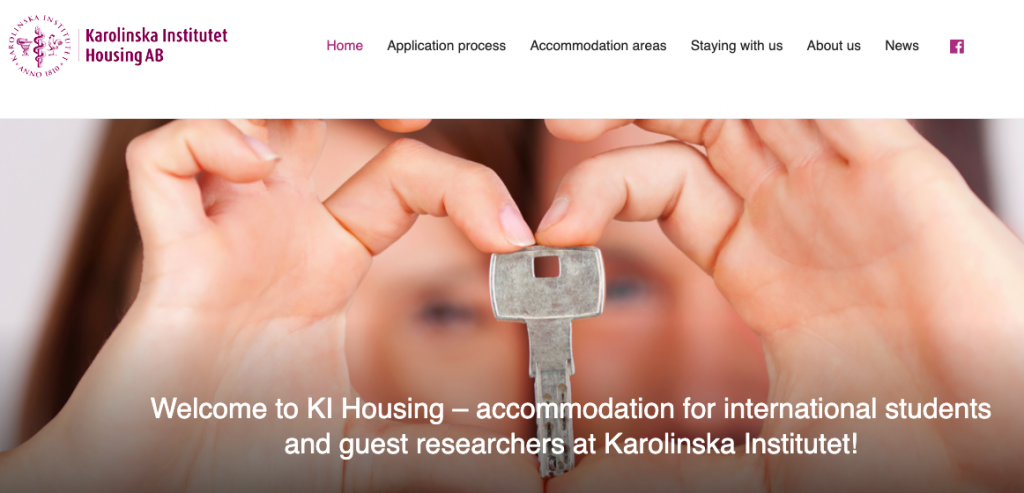 SSSB
This is another option for students and it is designed as a point system. Each day you are registered, you gain 1 point. This means that it is unlikely you will qualify for any apartments when you first move to Stockholm (because you won't have very many points), however, if you accumulate points throughout your first year in Stockholm, you may be able to use them in your second year. This is more applicable to two-year Masters programs or for those who are planning to stay in Stockholm after they graduate.
The process to register for this can sound very confusing. It says you need to be an MF member to register, yet you can only become an MF member once your student account has been activated at the beginning of the school year. However, you are allowed to join SSSB and start gathering points for 90 days before getting your MF membership. I would suggest that you join the queue as soon as you find out you are accepted to KI and start gaining points (1 day = 1 point) and then after the 3 months, you can go into your online SSSB account and freeze your points until you get your MF membership in August/September. Once you become an MF member, your account will automatically "unfreeze" and you will start accumulating points again.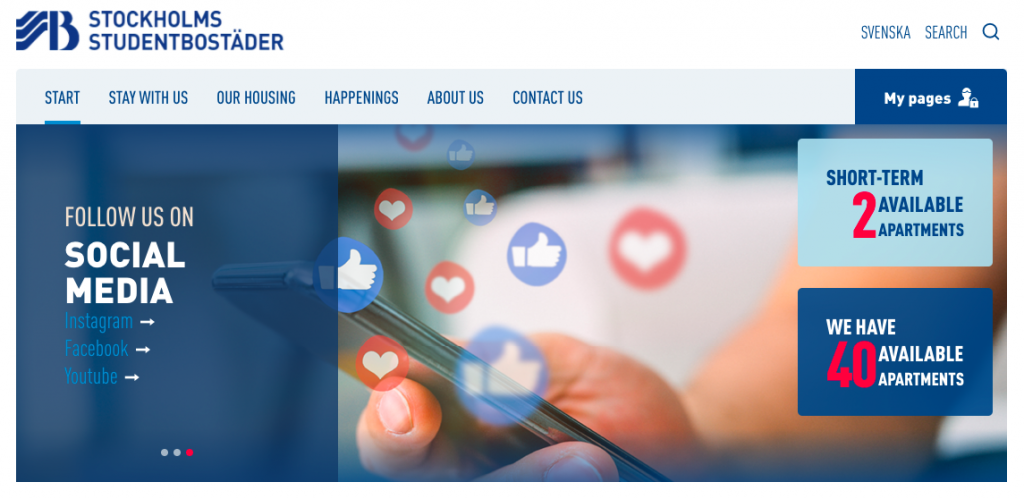 Bostad Blocket
This is probably the most common website/database that people use to find housing in Stockholm. It is free to join and there are MANY postings, with quite a bit of turnover. You can set your profile to have certain filters e.g. the number of bedrooms, location, price range, and get notified when there is a posting that matches your criteria. It is very common to apply to many apartments and not receive responses. Don't get discouraged and just keep applying!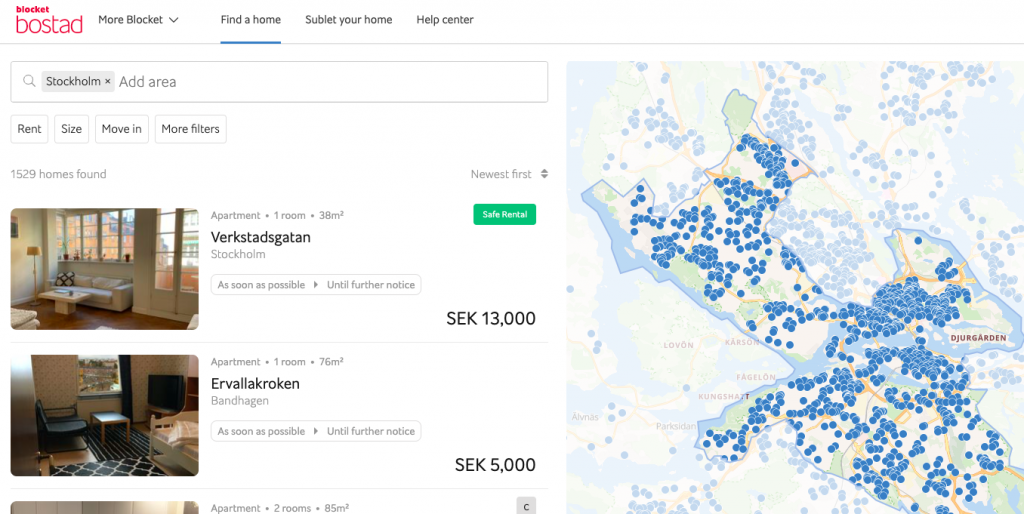 Qasa
This is connected to Bostad Blocket and functions in the same way. However, sometimes, they can have different postings or filter posts differently. It also is free to join and can be useful to have another database to search through!

Facebook Marketplace
Both myself and my friends have found apartments in Stockholm through this. Unfortunately, there is not as much to choose from and the turnover can be less, however, if you check regularly you might get lucky!
Overall, try not to get too stressed before moving to KI. I know many incoming students have a lot of anxiety the summer before they move to Stockholm about finding an apartment, but something will work out!
Good luck and thanks for reading!
Lauren
Hi! I am Lauren, I was born and raised in Canada, and you probably will hear me talking about how much I love Canada, especially the mountains. I am the blogger for the Master's Public Health Sciences Health Promotion and Prevention stream and I am excited to share my experiences with you!