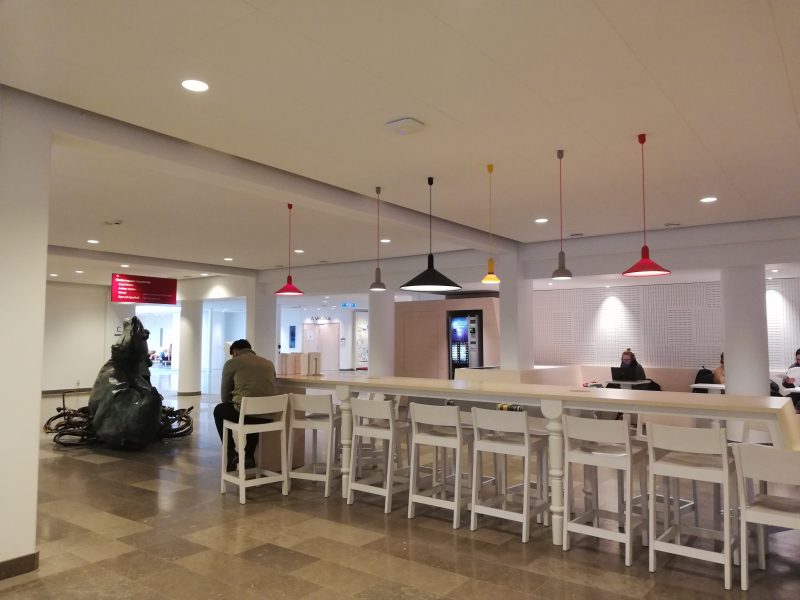 Mental health resources for students
Some of you have been asking on our social media accounts about what kind of mental health support is there for students enrolled at Karolinska Institutet. For this reason, I decided to compile a list of resources in the Stockholm region to address your concerns.
Maintaining good mental health is key whether you are a student or not, but it's essential when you are completing your studies and facing study-related pressures and challenges that can take a toll on anybody, even without precedents. It's important to talk about mental health and mental illness with one another, with teachers and counselors, and/or with medical professionals. If you or someone you know is struggling with mental illness, here are 4 places that can help.
---
As soon as you are enrolled in a programme of study at KI, you are entitled to access the Student Health Centre for any health-related issues. The centre has a staff of nurses, physicians and psychologists, all there to guide and help you through mental health issues. Currently, they are not allowing drop-in visits due to COVID-19 restrictions but you can still contact them to book an appointment over phone.
Speaking of COVID-19, KI has also made a list of mental health resources for people being particularly affected by the pandemic. Be it coping with isolation or the anxiety associated with the uncertainty of the current situation, this list is sure to address some of your concerns and suggest strategies to overcome these added challenges.
This centralized booking system provides physical and mental health help to students across many universities in Stockholm. All you need is a personnummer and you should be able to book an appointment. However, the waiting queue is sometimes very long so you might have to recur to the general public system (listed below) for a faster service.
1177 is the website for all health care in Stockholm. On this website, you can read more about seeking psychiatric care and the types of psychotherapy treatments provided in the region. Then, in order to make a booking to see a medical professional, you will need a Bank-ID.
4) Helplines and other resources
Finally, in case of an emergency where you urgently need to talk to someone and seek help outside of the health clinic's opening hours, you can always call 112 or I also recommend the following helplines:
Mind
Suicide helpline.
Phone number: 901 01
SPES The Swedish Association for Suicide Prevention and Survivor Support
SPES, which means hope in Latin, offers support and help to survivors. SPES has a telephone hotline that is open daily.
SPES phone call: 020-18 18 00
Every day 19.00 – 22.00
On-call Fellow Human
On-call Fellow Human is a non-profit association that conducts emergency telephone and chat activities for all people who want someone to talk to.
Telephone number: 08 – 702 16 80
Every day 21.00-06.00
Shedo
Self-Harm Chat Line
Kvinnofridslinjen
National Women's Helpline
Telephone number: 020-50 50 50
---
Feel free to reach out to any of these resources for help and to share them with your friends and classmates. Another person whom you can always contact to be redirected to professional help is your study counselor at KI.
I hope this blog has been informative and that it will help someone find guidance during any difficult period that they may experience over the course of their academic journey here in Stockholm.
Hej! My name is Francisca. I come from the faraway land of the supreme maple syrup, aka Canada. I'm the blogger for the Master's Programme in Molecular Techniques in Life Science at Karolinska Institutet. I love to write about my experience as a student in my programme, a newcomer to Stockholm, and a rookie at life in general. In my free time, I enjoy playing tennis, making music, sketching the city's landscapes, and reading about anything and everything that interests me.