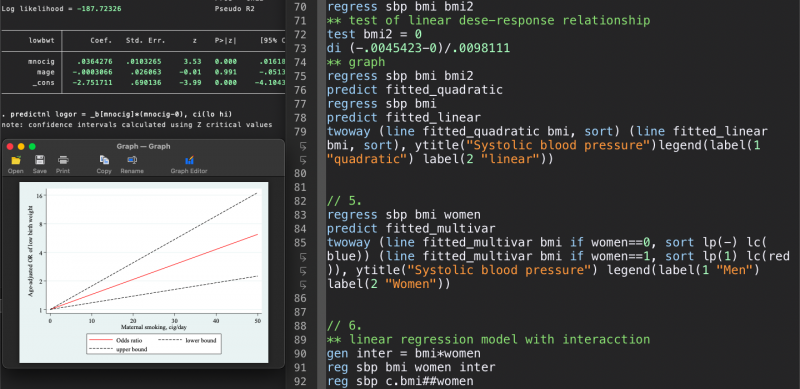 Biostatistics 2: course review
The second biostat course has just finished! As we all expected, the course was way more difficult than the previous course, Biostatistics 1, however we helped each other using Whatsapp throughout the course. Same as the previous course (Biostatistics 1), the course structure was consistent and clear.
Teachers
The course leader was Nicola Orsini. He taught us the most of the lectures, but we also had Hugo Sjöqvist, Elena Raffetti, and some other instructors.
Course Themes
These are the main topics we have learnt.
week 1: Linear regression
week 2: Logistic regression
week 3: Dose-response analysis and Interaction analysis
week 4: Survival analysis
Course Schedule
This was a 5-week online course, but the final exam was taken on campus. Classes started at 9:00 and finished by around 15:00 to 16:00 from Monday to Thursday. In the morning, teachers gave us online lectures and we had an hour lunch break before the afternoon supervised/unsupervised lab. Every Friday, week-review quizzes were given and maximum 5 points for each were included the final grade.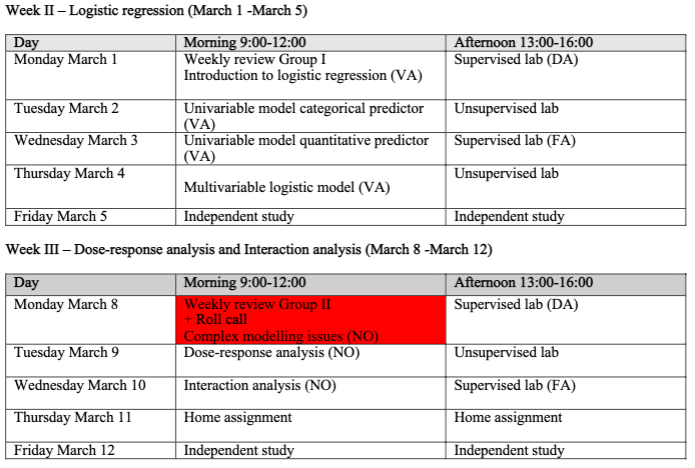 Assignments
A home assignment was given in week 3 and the maximum 10 points were added to the final grade. We were asked to conduct both linear and logistic regression analysis and create some graphs. Since most of the lectures were not focused on how to create visualizations, this was a great opportunity to learn making graphs using STATA.
Group Work
The class was divided into 4 groups for the weekly review. Every Monday, one group presented topics we have learned the week before. This group work helped me a lot to look back the what we have learned and prepare for the final exam.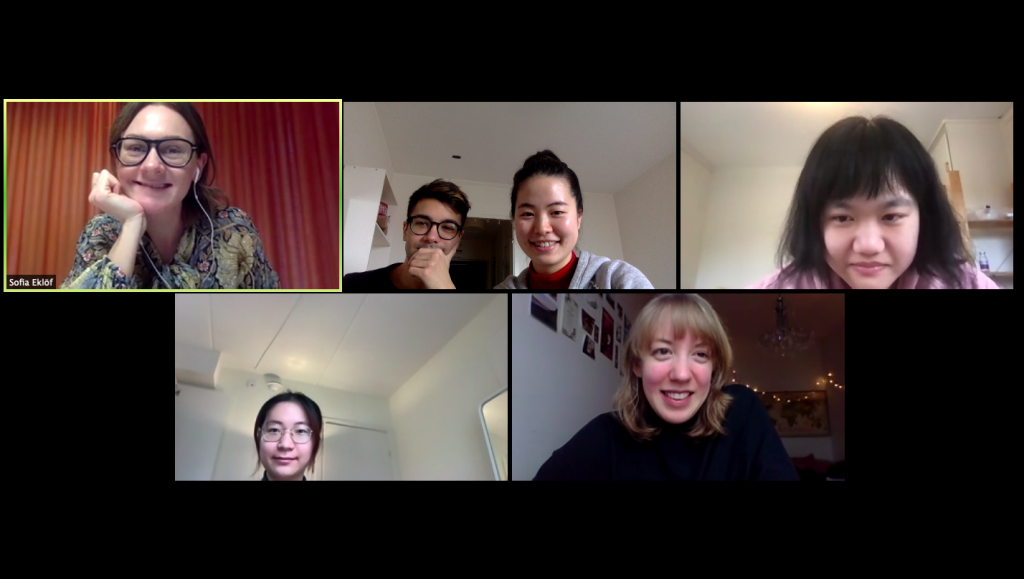 Exam
We were assigned into 2 classrooms to keep distance between each other and were asked to wear face masks.
Grades:
Weekly groups activities (max 5 points)
Weekly individual quizzes (max 20 points)
STATA individual assignment (max 10 points)
Final exam (max 65 points)
Total score (max 100 points)
The grades used are fail, pass, or pass with distinction. To "pass" the course students must attain 65 points or more of the total score. Students with 91 points or more of the total score received "pass with distinction".
Finally
I hope this review helped you to get to know about our program. Feel free to contact me if you have any kind of questions! Arigato 🙂
Sakura
Hej! I am Sakura, a nurse as well as a public health nurse from Japan. I am a master student of Public Health Epidemiology and also a new blogger at KI. I love watching formula races and hiking. I look forward to sharing my experience with you here!