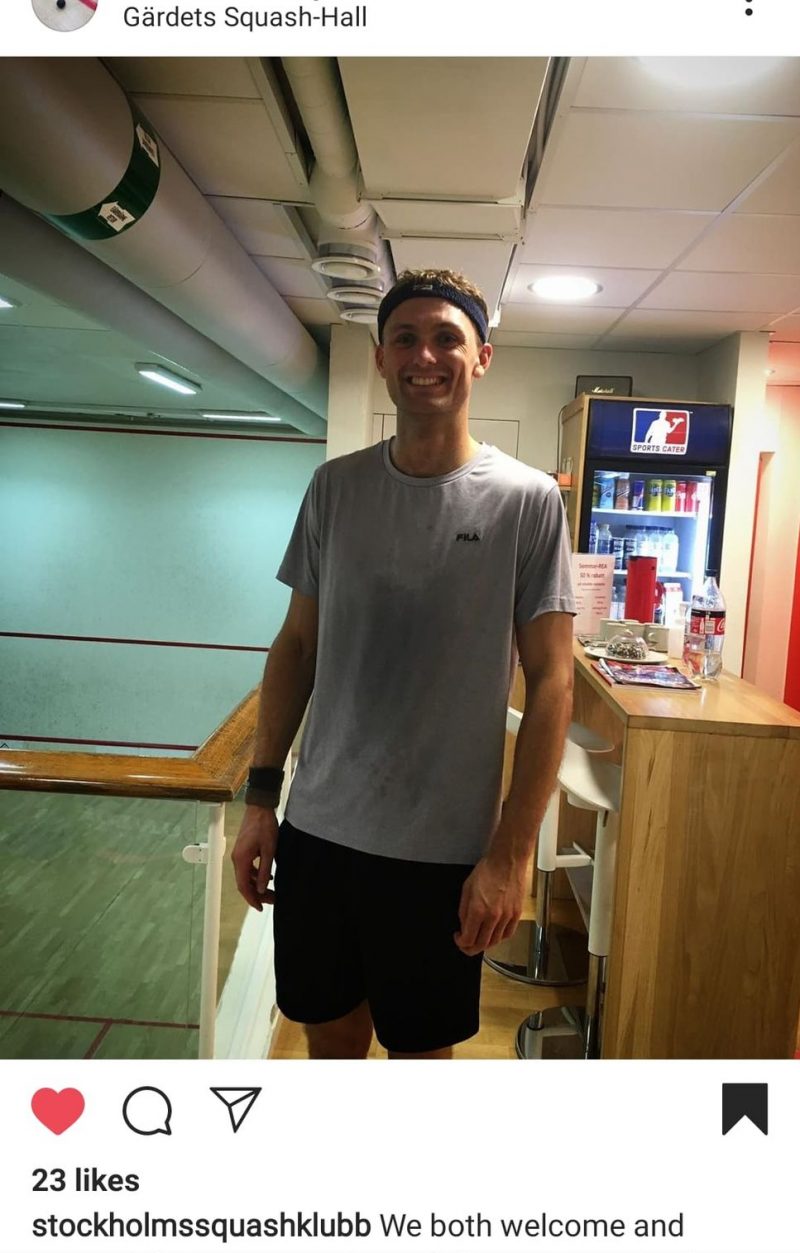 Let's play some racket sports
It seems like I am always hinting here and there for people to move their bodies and get active, but I'm doing it for your best interest. You may not be a fan of running or going to the gym, so perhaps a sport is what you desire! With the covid-19 restrictions it has become very hard to play sports, especially team sports, but throughout the pandemic, here in Stockholm, racket sports have been available and been made to be covid-19 friendly. I shall write about my experiences playing different racket sports, here in Stockholm in the hope that you may even go and try one out! I also give the MET score for each sport (and depends on level of play), this is the ratio of working metabolic rate to resting metabolic rate, with 1MET = metabolic rate acquired during sitting!
Squash, MET score = 12
Let's start with my favourite and the one that I have played for around 8 years. I love this sport, it pushes me to my limits mentally and physically and makes me think about how I can improve my game strategy. Before arriving in Stockholm, the squash clubs were closed in the UK, so I had a few months of no play, my first week in Stockholm ended in many blisters due to me playing squash everyday. I found two potential clubs to join: Stockholm's Squashklubb and Roslagshallen Squashbanor AB, I decided to join the former because it had a warmer feel to it and had a more suitable membership price plan for me (it is also Sweden's oldest squash club having been formed in 1946).
So many people ask me "what is squash" or "is that the one inside" (there are a few racket sports inside), so here briefly are the rules:
Within an indoor court, 2 players play against each other and hit the ball against the front wall (there are 4 walls) alternatively. There are 3 lines on the wall. The ball can go between the lowest red line and highest red line, except for serving (serving from one side to the other) where the ball needs to hit between the middle and highest red line
The ball can only bounce once (just like in tennis) and you can volley it to return a shot instead of letting it bounce. You can hit it anywhere in the court as long as the ball hits the front wall and is within the red lines, and the ball has to hit the front wall without a bounce before it.
Then come rules about lets and strokes and so-forth, which can be for when you have played more squash!
I advice you to head on down to Stockholm's Squashklubb for a hit, the manager is super friendly and beginners are most certainly welcome, you can go down and rent a racket and try it out with a friend, by yourself or the club finds a partner for you!!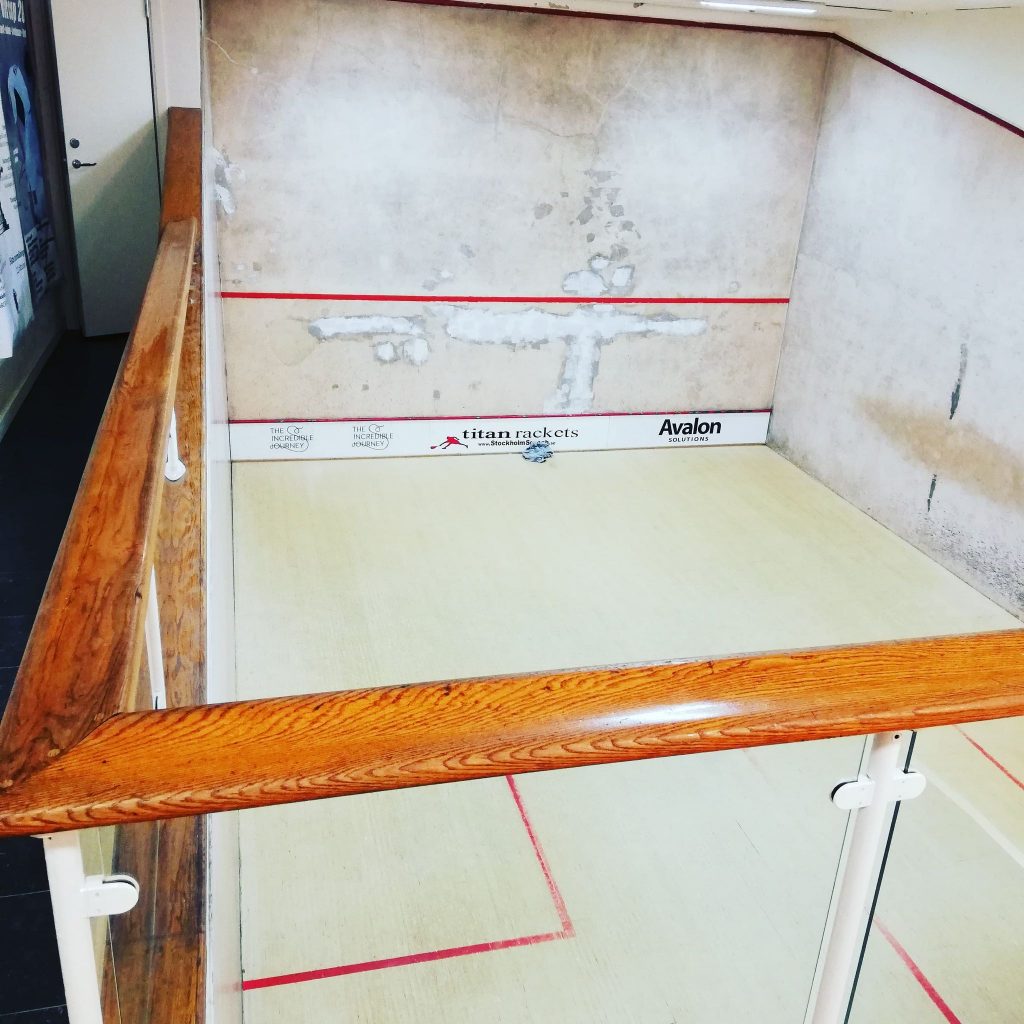 Ping Pong a.k.a Pingis, MET score = 4
This may not be as active as the other racket sports that I shall mention, but by gosh it is fun and I have found it to be a great study break routine- when studying at Flemingsberg campus. That's right there is a ping pong table outside of the BASE gym at ANA 23, there is also one inside the gym, so when you get your free gym membership as a student you have access to this ping pong table too. Ping pong rackets and balls are provided! Furthermore there are three ping pong tables inside the Box gym at the campus in Solna; these are also fun to use and it seems that you can get more spin on the ball there!
Ping pong has always been a casual and fun sport to play for me, but of course, I still get competitive when playing games against my friends. Whether you just want to play casually or more competitive, playing ping pong can be great fun and full of laughs!
Badminton, MET score = 4.5-7
Also at the campus in Solna are two badminton courts, with rackets and shuttlecocks provided. It had been a while for me since I last played badminton, before arriving in Stockholm, at least a few years. But I got on the court and during my time here have played a few matches with different people, all have been eventful and tiring (gosh I had forgotten how tiring badminton can be). The gymnasium at Solna usually hosts basketball and Fusball games, but during the pandemic they have not survived, whilst badminton can be played at a distance from one-another. You can even get your own tunes on the sound system at the badminton courts at Solna and have a groovy time!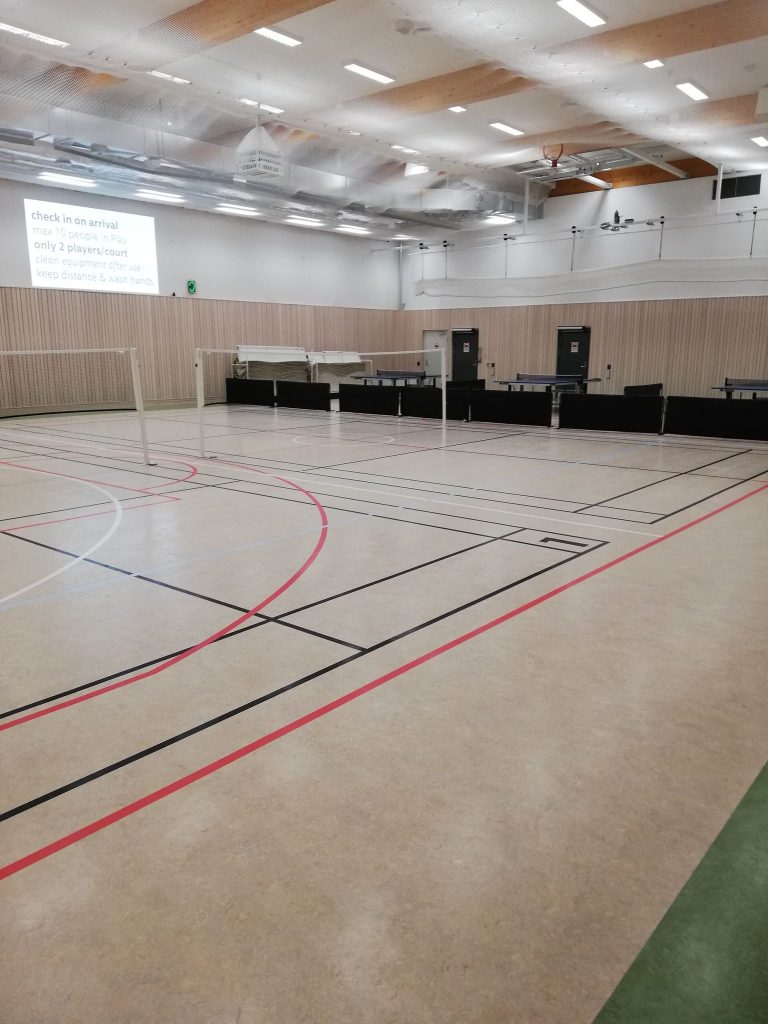 Padel, MET score = 6-10
And it seems like the Swedish people go craaaazy for this sport, that can be played indoors or outdoors. I had never played it before coming to Stockholm, when a small group of us from the Nutrition science course decided to go and play. Essentially you play in doubles and hit the ball over a net to the other side for your opponents to return and the ball can only bounce once, but can hit the side or back walls. So essentially it is a hybrid of squash and tennis, but with larger rackets by diameter. I have seen videos of the sport and it certainly can be played at a high and intense tempo. This sport is quite popular; with people booking a week in advance, so be sure to plan ahead your padel session.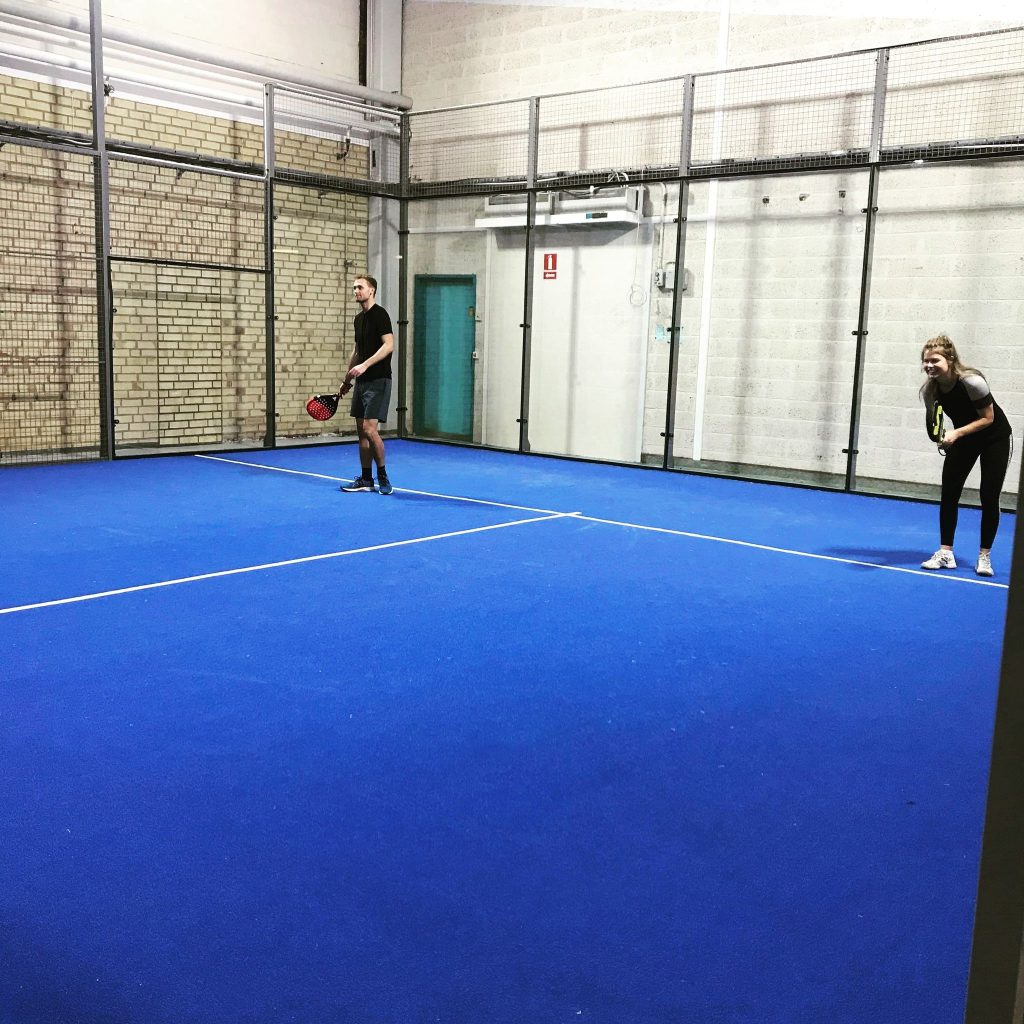 You are just waiting for me to give tennis a sub-heading but it's not going to happen, for I have not played it since coming to Stockholm. I have played this sport for quite a few years, but really only for the few weeks in the summer that provides good weather for it. I enjoy it a lot and have had many battles with friends back in the UK. By all means look up where to play tennis and perhaps by this summer I will have played in Stockholm!
I hope this has been a nice blog to read about the different racket sports that are on offer and that I have played. Playing these sports can be a great stress-reliever (although sometimes at squash I can get frustrated), and good for your overall well-being. They also can contribute to your 150 minutes of moderate exercise or 75 minutes of vigorous exercise a week as set out by the guidelines.
Keep active, have a balanced lifestyle and stay safe!
Any more questions about racket sports, or the Nutrition science course, contact me at- callum.morison.regan@stud.ki.se
I am from Scotland and have come to Stockholm to study Nutrition Science MSc at Karolinska. I am a blogger for this course and am interested in many areas of Nutrition including ways to reduce childhood obesity and improve adolescent mental health. I love to travel, meet new people, play sport, keep healthy, watch films and listen to jazz music. I also enjoy trying food from around the World and am always searching for the best food out there!