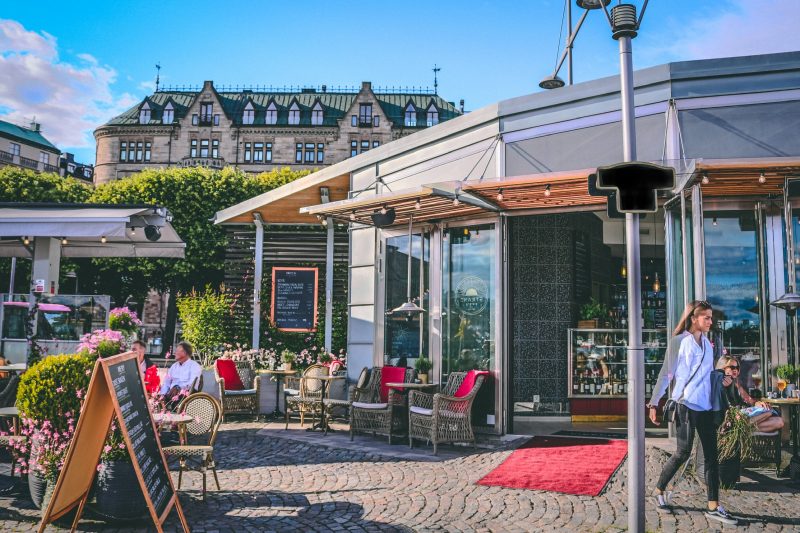 My top 10 favourite patios in Södermalm
With the warm weather approaching, I am always in search of a patio! Here are my top 10 places in Sodermalm, all serving food and drinks and ranging in prices.
*Be sure to check what their COVID-19 policies are and if they have set new hours, capacity or reservation rule
Bleck
Has many tables outdoors, overlooking a park and you can get a pitcher to share amongst your friends. The tables are nicely spaced so you can social distance easily.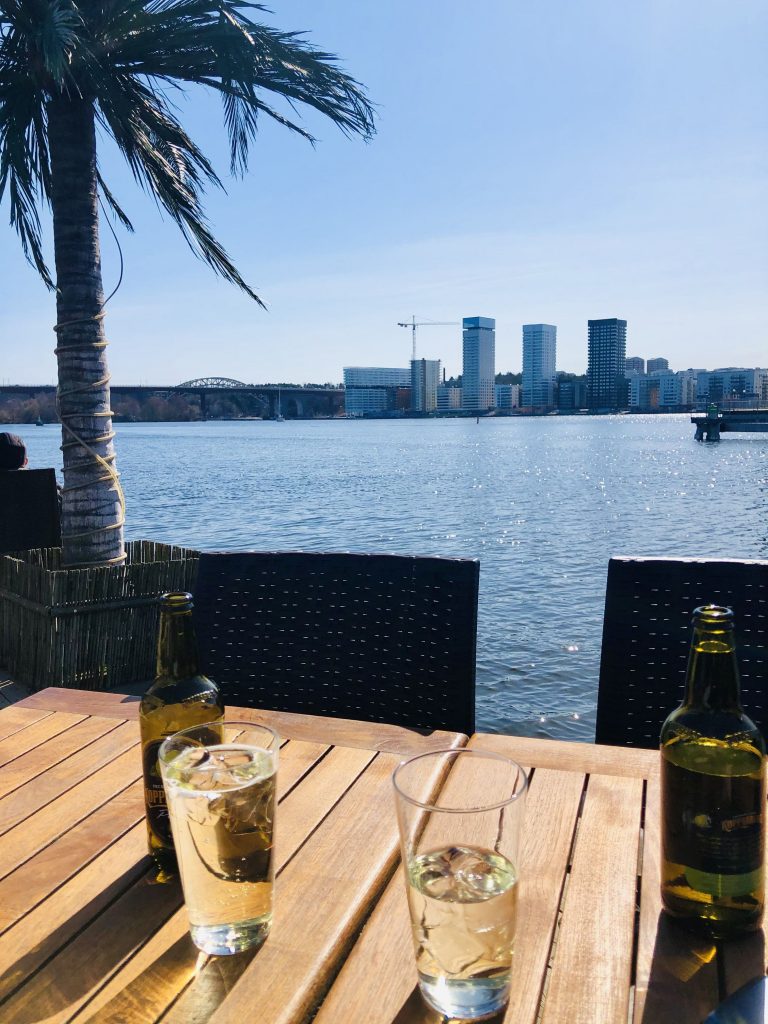 Loopen
This is one of my favourites and is entirely located on floating docks. All the tables overlook the water and they have a great variety of food and drinks.
Söder
A very cheap bar and they have deals on most hours of the day. They have a patio that is always lively due to the cheap prices and faces the sun most of the day!
Morfar Ginko
They have a ton of seating including a built patio on the street and a garden patio out back. Great variety of food and drinks, but a little more on the expensive side.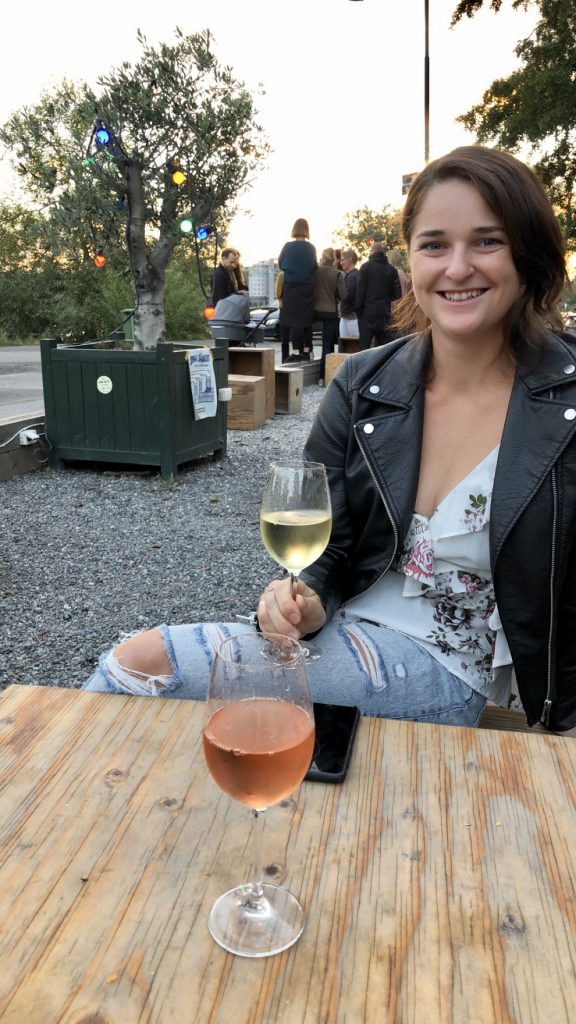 Boulebar Tanto
This bar is located by the water and is entirely outside and only open during summer months. They also have some outdoor games you can play!
Snaps Bar and Bistro
A large patio with lots of outdoor seating, right in the heart of Medborgarplatsen!
Thai Boat
This is not necessarily a patio, however, it is a literal boat on the water, so it is even cooler! They have indoor and outdoor seating, and even tables set up on a fake beach overlooking the water. They take reservations and walk-ins. Great for food or drinks!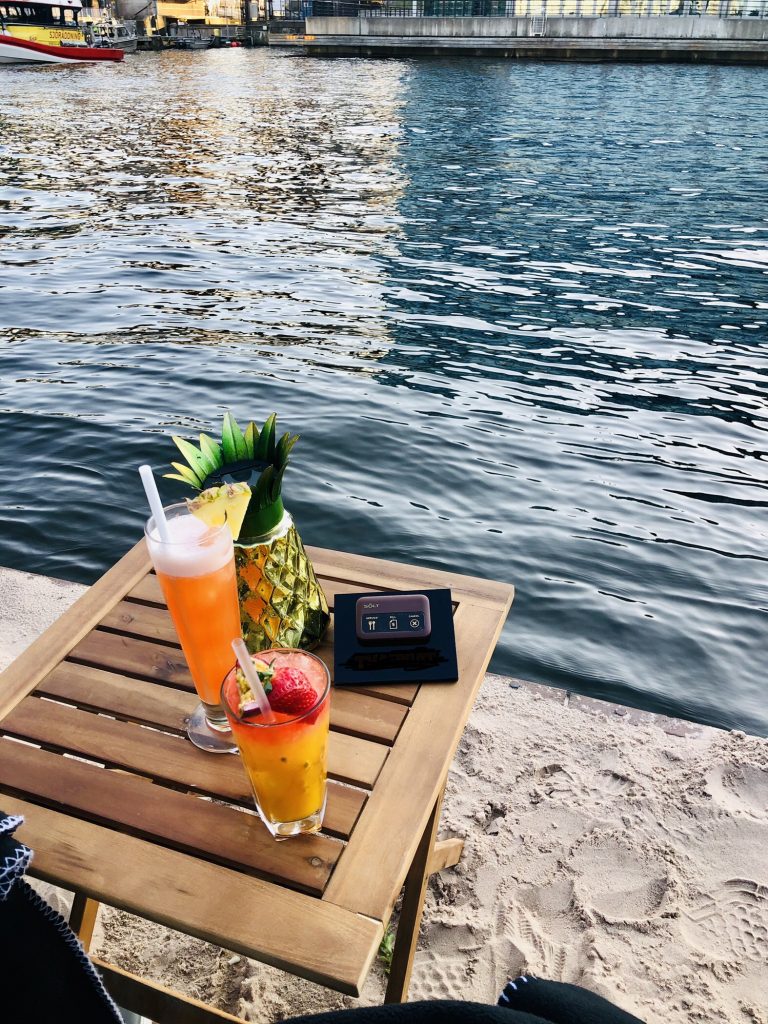 Akkurat
A Tavern located right near Slussen and has a nice outdoor seating with a large selection of food and drinks.
Baras Imperium
Another central bar, quite cheap and has a nice area for outdoor seating!
Mosebacke Terrassen
Open until during the summer months, this large patio has amazing views of the water and city!
Thanks for reading and I hope you are able to enjoy some sunshine!
Cheers,
Lauren
Hi! I am Lauren, I was born and raised in Canada, and you probably will hear me talking about how much I love Canada, especially the mountains. I am the blogger for the Master's Public Health Sciences Health Promotion and Prevention stream and I am excited to share my experiences with you!