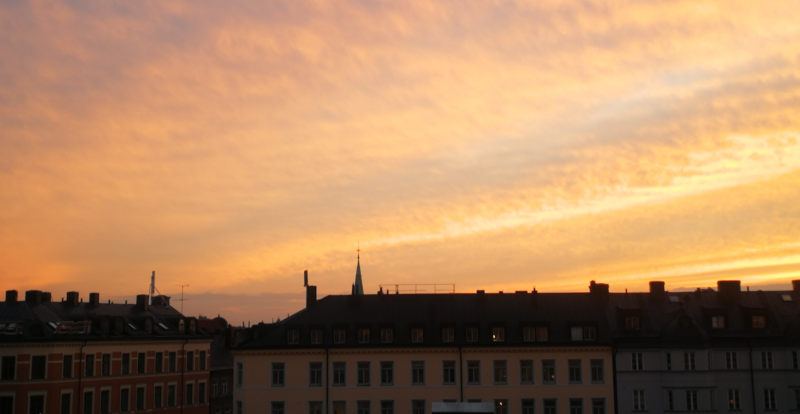 Stockholm accommodation: life in Östermalm
Hello hello! This is a series that we KI Ambassadors are doing where we write about different areas of Stockholm. Since I am living in Östermalm, it makes sense for me to introduce this area to you! Let's start 🙂
Östermalm is in central Stockholm and it is one of the most expensive areas of Stockholm. How can I afford to live here you may ask? Well, the area that is on the "Norra Djurgården" side of the blue line, has plenty of student housing. I have mine from SSSB – the one where you can collect queuing days to get an apartment, and there are many private individuals who have apartments here and rent out to students. KTH Royal Institute of Technology, one of the largest universities in Sweden is located here, and therefore, it is common for students to rent places in this area. I live right next to KTH where you have the SSSB housing.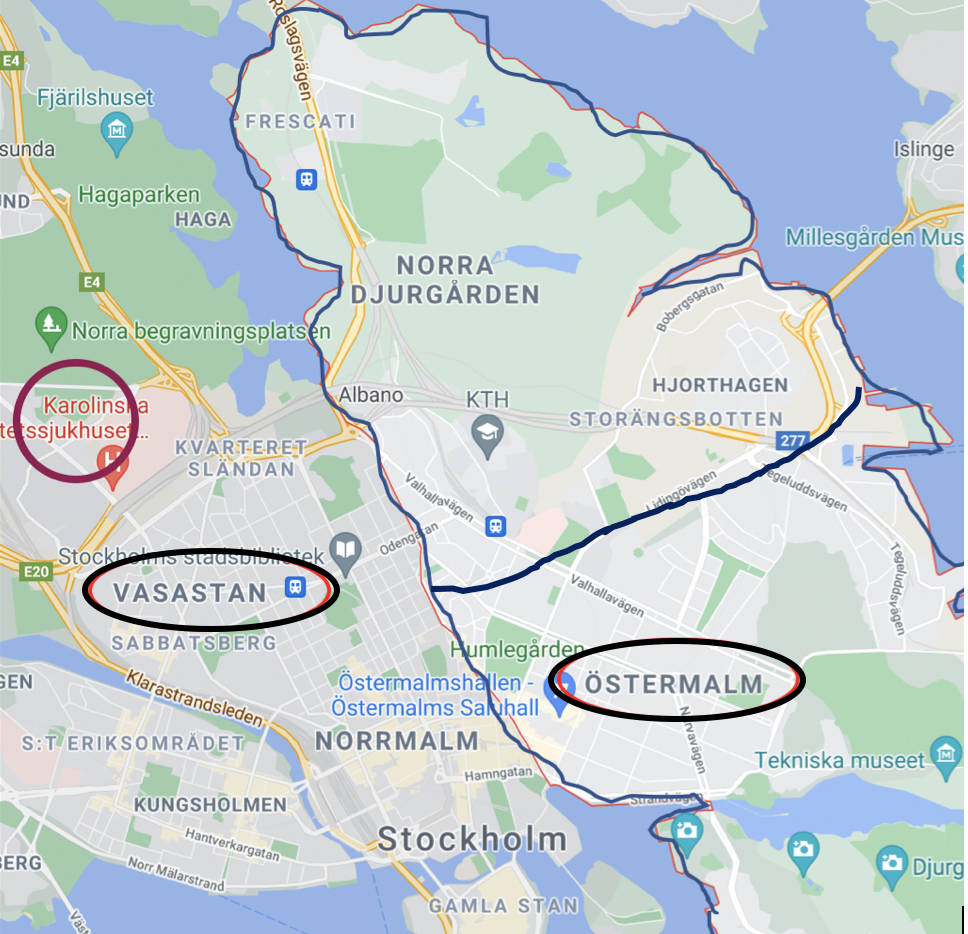 I live inside the blue line closer to Norra Djurgården in Östermalm. A blog previously posted by another ambassador Francisca writes about Vasastan area. Read her blog for information on that area! Karolinska Institutet Solna Campus is marked in the purple color circle.
1. Outdoor activities in the area
As you can see from the map above, Östermalm has a lot of green areas. The closest one is Norra djurgården. I biked through the whole area once and it is fantastic! In the park, there are lakes, forest trails, and restaurants/cafeterias as well. And it is so close to you! Below are some pictures.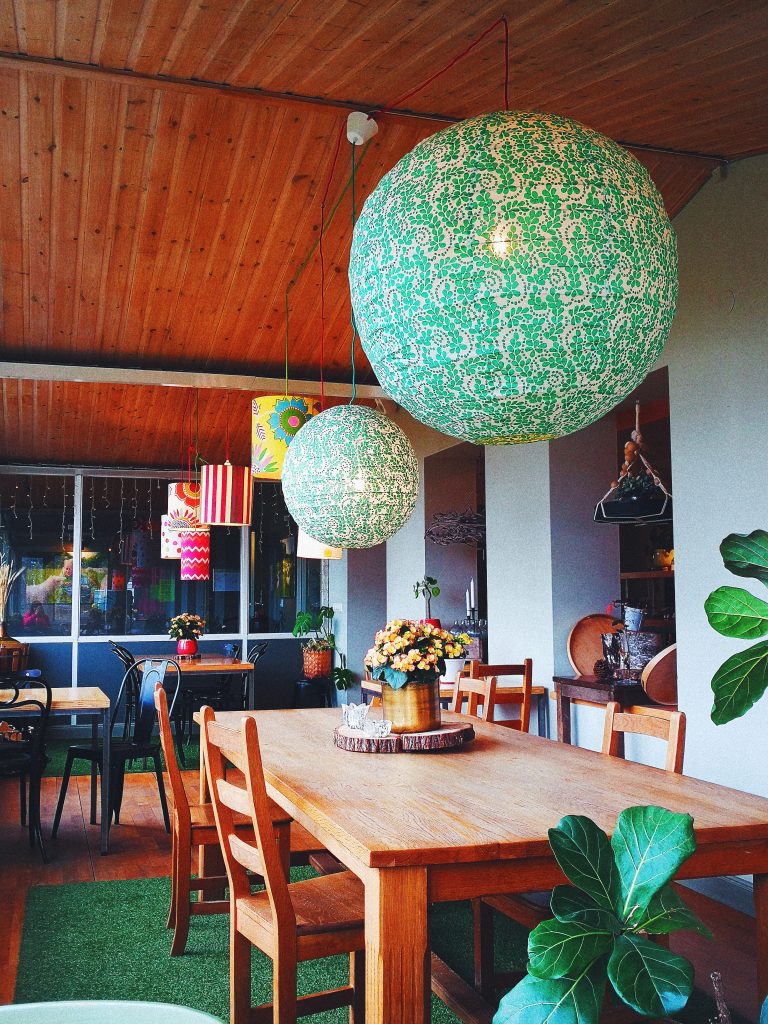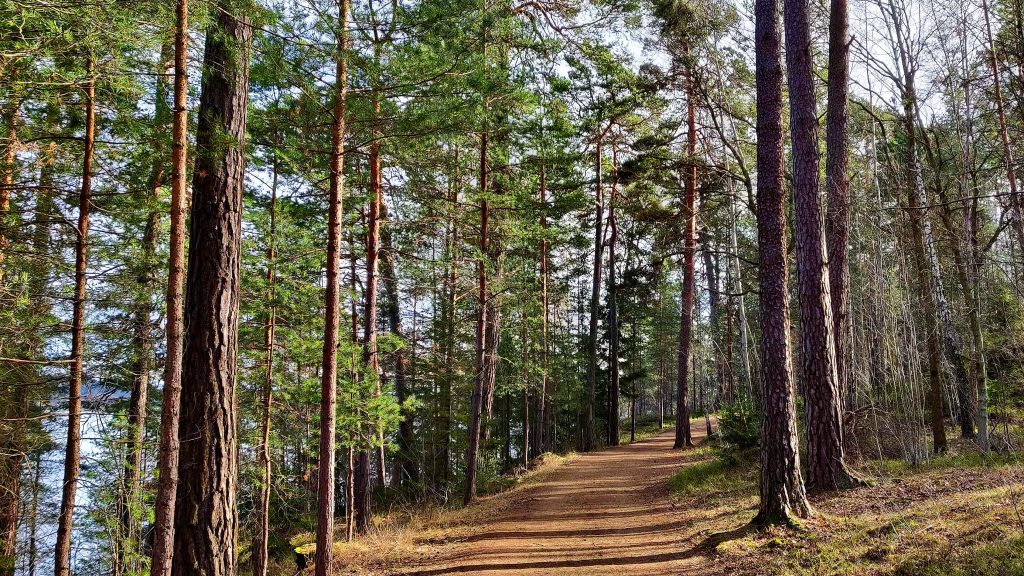 You also have the Stockholm Olympic stadium right in this area as well which is just by the blue line before crossing to the other side of Östermalm. It is open for the public and during wintertime, you can do winter activities such as Cross-country skiing which is super popular in Sweden, or during spring/summer time you can use the marathon area.
2. Commuting to KI and other parts of Stockholm
Since the area IS central Stockholm, you are close to all the hotspots. Many buses go straight to Karolinska Institutet Solna campus and biking takes between 10-15 min maximum! I even walk to school sometimes which takes me maybe 30-40 min! The closest metro station where I live is Tekniska högskolan or Stadion. If you walk towards Vasastan, you have Odenplan which has both metro and trains. I know, I'm writing a bunch of Swedish names that you have no idea about haha.
3. Restaurants and Cafés
My Go-to restaurants or cafeterias in the area are:
Sima deli (persian food)
Valhalla Bageriet (cafeteria)
A lot of kebab and pizza places that are very cheap as it's close to a university and full of students.
Brödernas – a great burger place!
4. Fun facts about the area
A lot of embassies are here! Valhallavägen, one of the main streets of Östermalm and its parallel streets are filled with embassies from all over the world! Everything from Nigeria, Iraq, Switzerland to Malaysia.
Foodora's local office is here!
Valhallavägen, one of the main streets of Östermalm is the longest ever in central Stockholm. It is 3 532 meters long.
That's it! Hope this was an interesting read to find out more about this part of Stockholm! 🙂 I end this blog with a view from my window! // Tina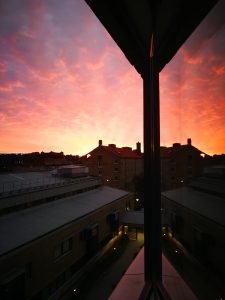 I am studying the Master's in Bioentrepreneurship and will be writing about my courses, my classmates, and the general satisfaction regarding this masters. Being born & raised in Stockholm and previously doing the Bachelor's in Biomedicine at KI, I know more than the average KI student about living in Sweden and the university :) Feel free to contact me: tina.sayari@stud.ki.se