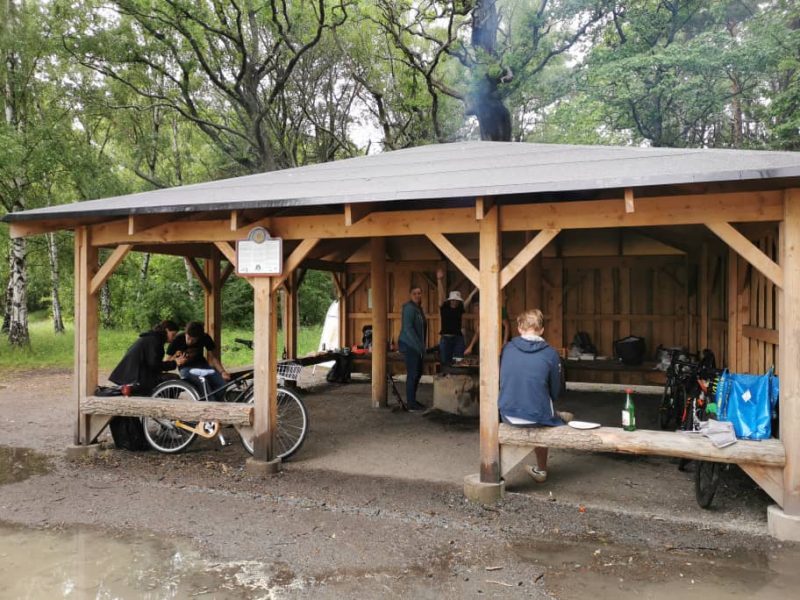 Best spots for a BBQ in Stockholm
It's officially summer season in Stockholm and nothing agrees more with this lovely sunny weather than having a good ol' barbecue! As soon as the summer holidays started, my schedule was packed with grill time – case in point – one week, I had 4 barbecues!! Needless to say that this is one of those Swedish pastimes that I love to partake in.
Since I feel like I'm an expert on all things "BBQ", I decided to compile a list of the best spots around Stockholm to host your very own barbecue and make some memories of good food and fun times with friends.
The first spot I would recommend to any student trying to organize their own BBQ would be this one. This place is technically "an outdoor classroom" for students to use as a learning opportunity in nature but of course that you can book it for other types of activities. As a student, you have first access to this spot by booking online ahead of time. It has a big fire pit and I just brought a large grill basket to place over it to make flipping the food easier. I booked this spot for KTH Racketklubb's year-end BBQ event in early June, and in spite of the unreliable Stockholm weather, it was a success! It's a bit hard to access because it's in the middle of the woods but there are several roads leading up to it (by bike, it's 15 mins from KTH, 10 mins from SU).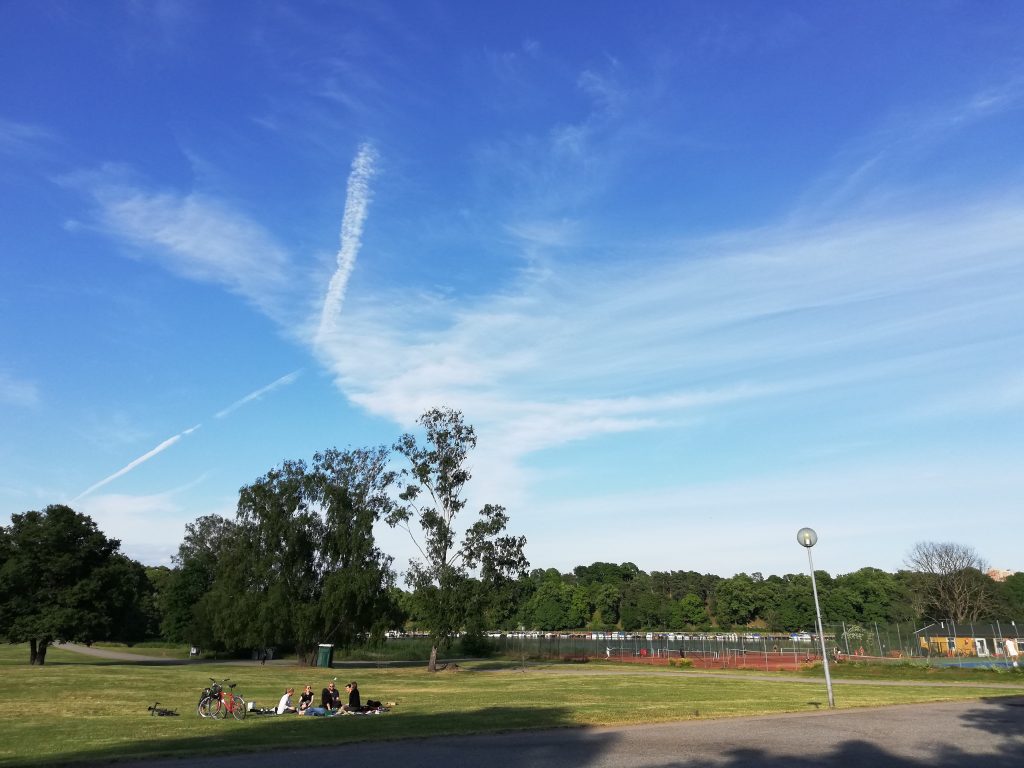 Hagaparken is a lovely place to have a picnic or a BBQ hangout with friends. The wide grass field near the tennis courts is a prime spot for gatherings (as you can tell from the picture above). Meanwhile, if you ever get fed up with sitting on the ground, you can always make your way to the very hipster Boulebar behind the courts. Definitely worth a visit!
One of the first spots I had a barbecue at when I first moved to Stockholm last August was in Lappis. During the orientation week for new students at KTH, the Swedish buddies some of us (MTLS students) were paired up with decided to host a BBQ in Lappis. Lappis has several grills around the student accommodation buildings, which are only placed there for the duration of the summer season. If you live in Lappis or end up living there, it's definitely super easy to get your grilling party started. Also, this location has the advantage that you are relatively close to an ICA store, so in case you forget to bring some extra coal or food, you can always go buy some more there.
Lastly, I have come across these grills behind the SciLifeLab facilities on campus thanks to my lab group (where I'm doing my summer internship) frequently hosting barbecues here. They are kinda gross but can be easily cleaned for a quick BBQ meet-up. You do not need to reserve them, it's first come, first BBQ'ed. It's the closest option if you are at KI or live nearby in Solna.
So what are you waiting for? Invite your friends for a socially-distanced, safe gathering outdoors, and do not forget to bring a speaker and a well-crafted groovy playlist for the grilling action moves. Happy grillin' everyone!
Hej! My name is Francisca. I come from the faraway land of the supreme maple syrup, aka Canada. I'm the blogger for the Master's Programme in Molecular Techniques in Life Science at Karolinska Institutet. I love to write about my experience as a student in my programme, a newcomer to Stockholm, and a rookie at life in general. In my free time, I enjoy playing tennis, making music, sketching the city's landscapes, and reading about anything and everything that interests me.