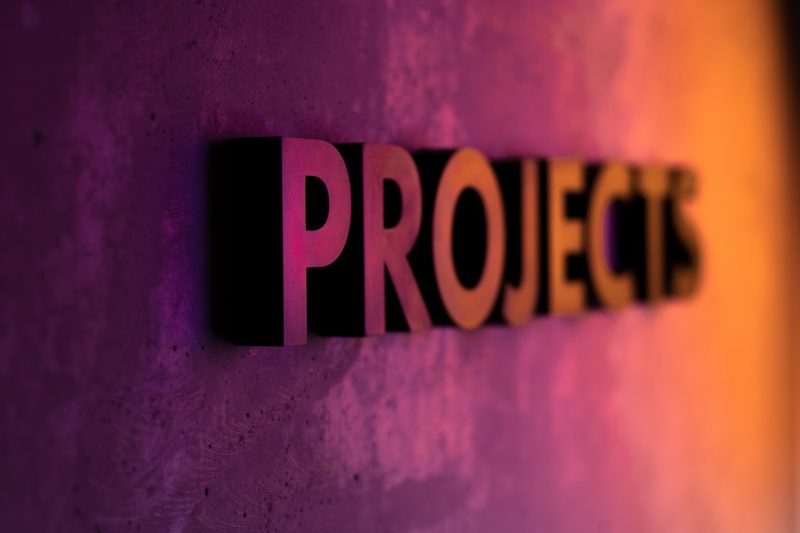 Project Management: course review
WE ARE BACK ON CAMPUS!!! After a whole academic year online, we finally can study on campus. The first course of the second year was Project Management, which is very important to learn if you are planning to conduct a research project. This course helped to improve my management skills.
Teachers
Our course leader was Claudia Hanson who mainly gave us lectures. But we also had some guest lectors as usual.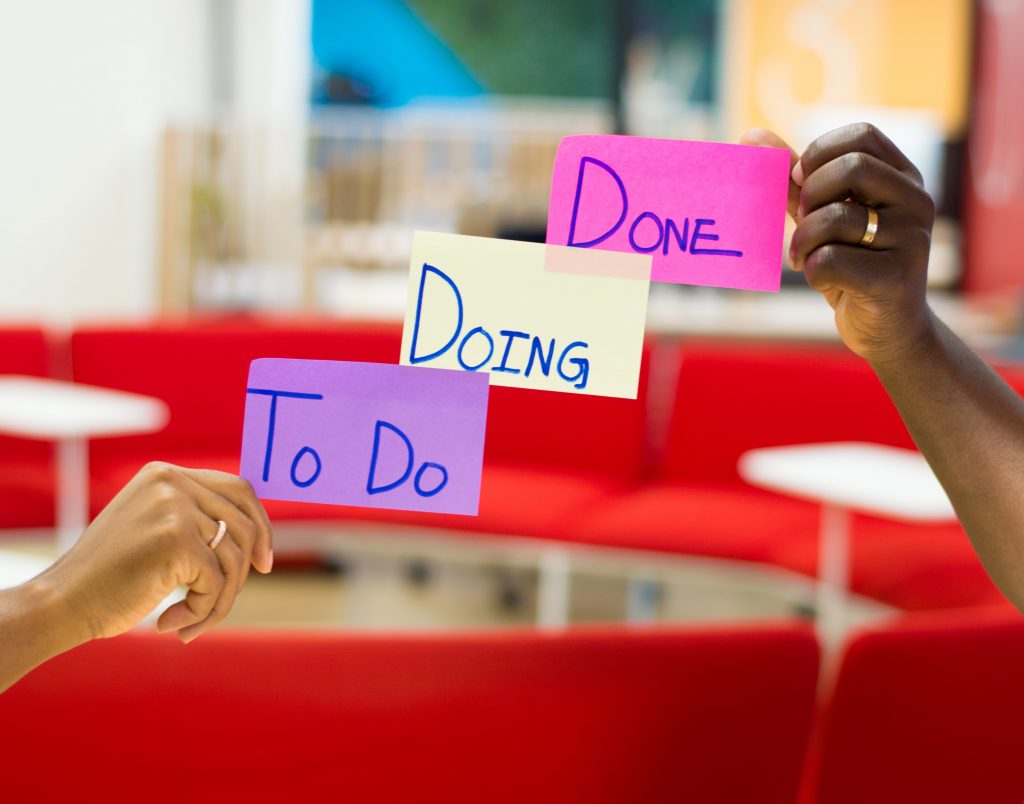 Course Themes
The goal of this course was to understand and apply project management principles in the field of research including observational and intervention studies. The topic covered in this course were:
Human resource and leadership

The project cycle with its specific features
Matrixes and tools, such as Gantt charts, canvas, and other online tools, etc to facilitate project management
Stakeholder analysis and community engagement
Organizational structures and management functions
Characteristics of different leadership skills  for project management
Aspects of human resource management for research
Effective project teams / inter-professional working

Ethics

Risk assessment and risks management

Data management

Data and management flow
Specifics of research management such as writing a data management plan, GDPR, data repositories, etc

Budgeting

Scoping, scheduling, and costing of projects
Course Schedule
This was a 2-week course. Most of the lectures were provided in the first week and we spent the whole second week to work on the assignment.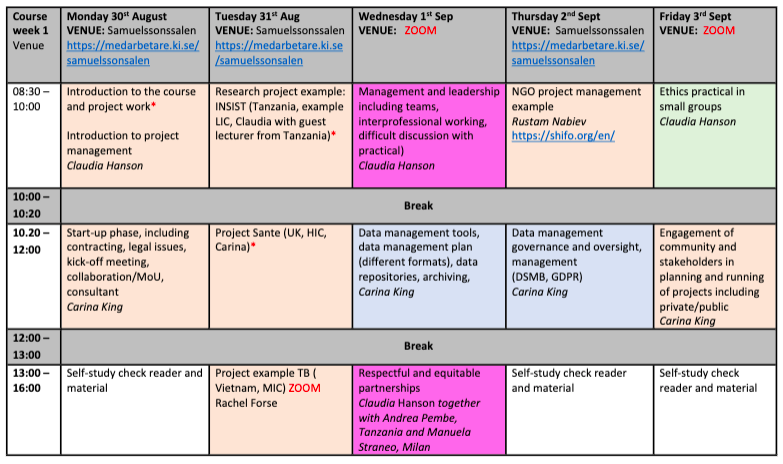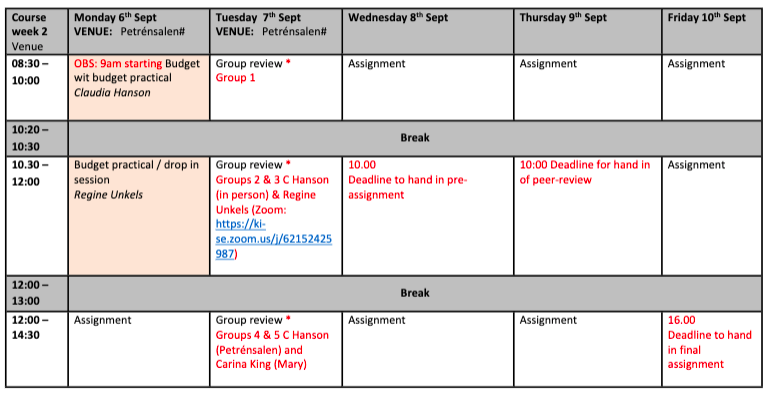 Assignments
For the assignment, we were asked to prepare a data collection protocol for a specific study. The study was assumed to be an interventional study with the purpose of reducing the under-5 mortaliy. The assignment included:
Summary of the project
Overall project structure
Data collection strategy
Data management plan
Potential ethical issues
A budget with a budget narrative
Additionally, the Gannt chart, budget table, and a data collection flowchart, and a figure of project structure were required. You can see my Gannt chart 😉
Group Work
There was not many group works in this course. The only group activity was to review a draf of the assignment each other. The review session was actually very helpful to get inspiration from charts and figures that were created by group members.
Exam
The individual assignment was the examination for the course and the assignment was graded "Fail" "Pass" or "Pass with distinction".
Finally
I hope this review helped you to get to know about our program. Feel free to contact me if you have any kind of questions! Arigato 🙂
Sakura
Hej! I am Sakura, a nurse as well as a public health nurse from Japan. I am a master student of Public Health Epidemiology and also a new blogger at KI. I love watching formula races and hiking. I look forward to sharing my experience with you here!