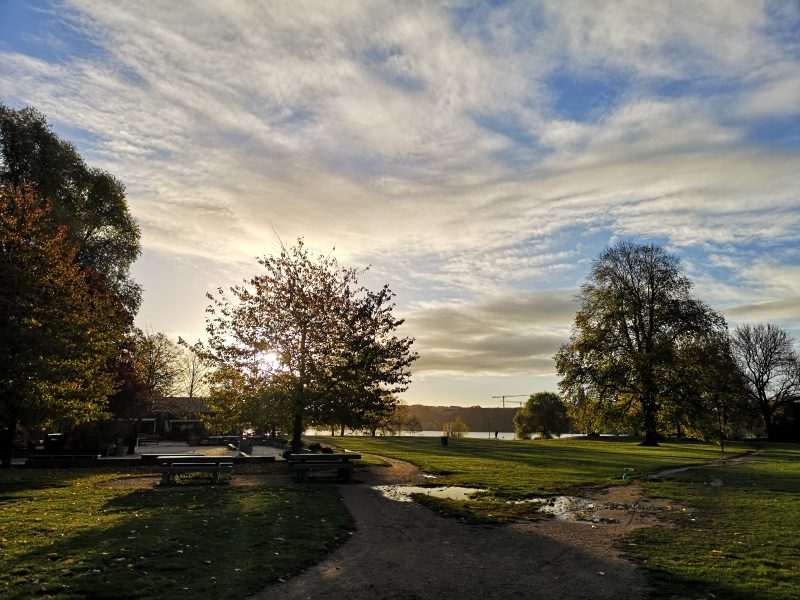 A day in the life of me – How I try to beat the winter blues
I don't know about you all but these last two months have been tough! And it's only going to get tougher! I spent 3 months on summer holidays (because when in my life will I ever get this freedom) basking in the heat, staying up way past my bedtime, getting up really late and spending quality time with friends and family. It was magnificent!
Coming back to Stockholm and watching the sun descend earlier and earlier, is weighing on my eyelids and my energy levels. Seasonal affective disorder (SAD) is kicking in and that's what we're going to fight here.
In this blog, I'm going to give you an insight into my day and how I try to beat the winter blues.
7:30 Wake up
On my good days (i.e. when I'm not up past 10pm glued to the tv), I love to wake up early! I get to spend more time to myself and it really sets my day up peacefully.
7:30-8:00 20min restorative yoga
Sitting in front of the computer for 8hrs a day destroys my body. A short stretching session does wonders to my limbs. When I wake up later, I shorten this to a 10min neck & shoulder stretch. You can find discounted/free yoga videos via mecenat or studentkortet or youtube.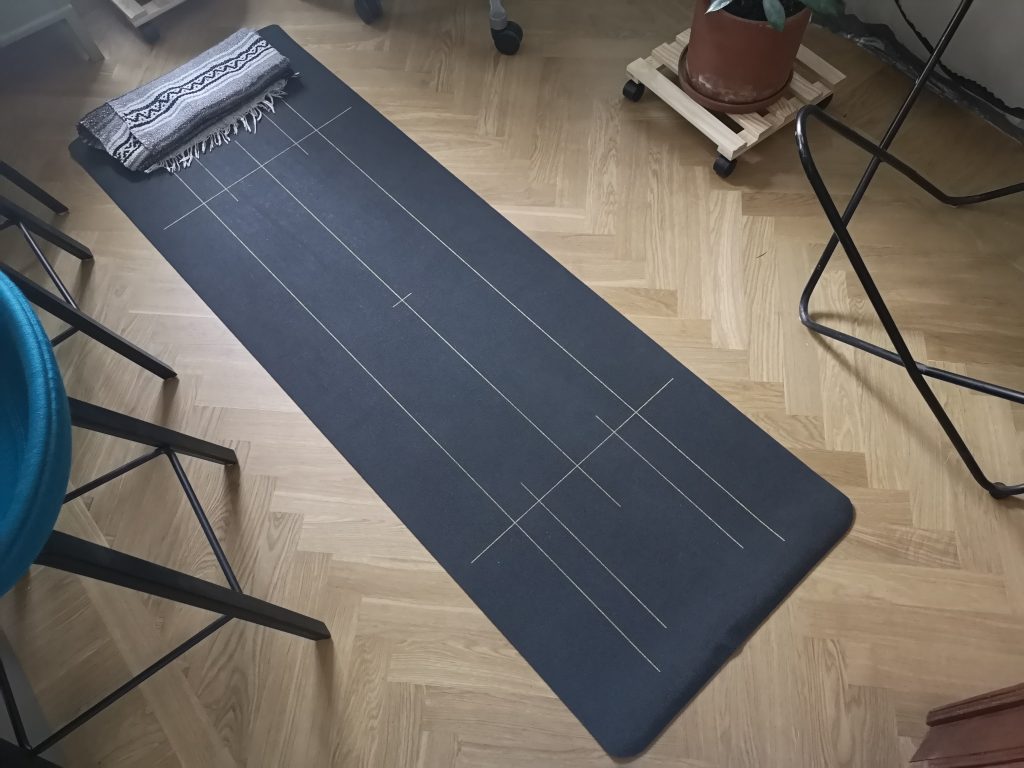 8:00-9:00 Breakfast
I love me a long breakfast! Sometimes I like to make porridge, sometimes it's yoghurt, sometimes it's last night's dinner! I mean, why not?! Oh, and some tea. I love a cozy, warm cuppa in the mornings. Whatever it is, I take my time preparing it, eating it and enjoying it.
9:00-11:30 Work & study
And the day begins! You know the drill here. Get your grind going.
11:30-12:00 Go for a walk
I need to get out of the house by about this time. My brain usually reaches its limit and the SAD starts to kick in. Some fresh, cold air always seems to do the trick for me. If I have a lecture or am too busy to go for a walk at 11:30, I usually take it out of my lunch time.
12:00-13:00 Lunchtime
I've turned Swedish like that. Noon is the sacred lunchtime.
13:00-16:00 Work & study
And here we go again!
16:00-16:30 Break – Go for a walk, have fika, go to the gym, MOVE
After about 2-3hrs of working, SAD kicks in again! And again, I need fresh air or a treat. I wish I took the fresh air option ALL of the time, but when it's rainy and cold, a small fika usually lifts my spirits. Also, I wish I could say that I have a healthy fika all of the time but I'm such a sucker for the occasional chokladboll (although I have found a 'healthy chokladboll recipe, LOVE). Sometimes, I try to make myself feel better by going out for a walk to pick up a pain au chocolat. Wee!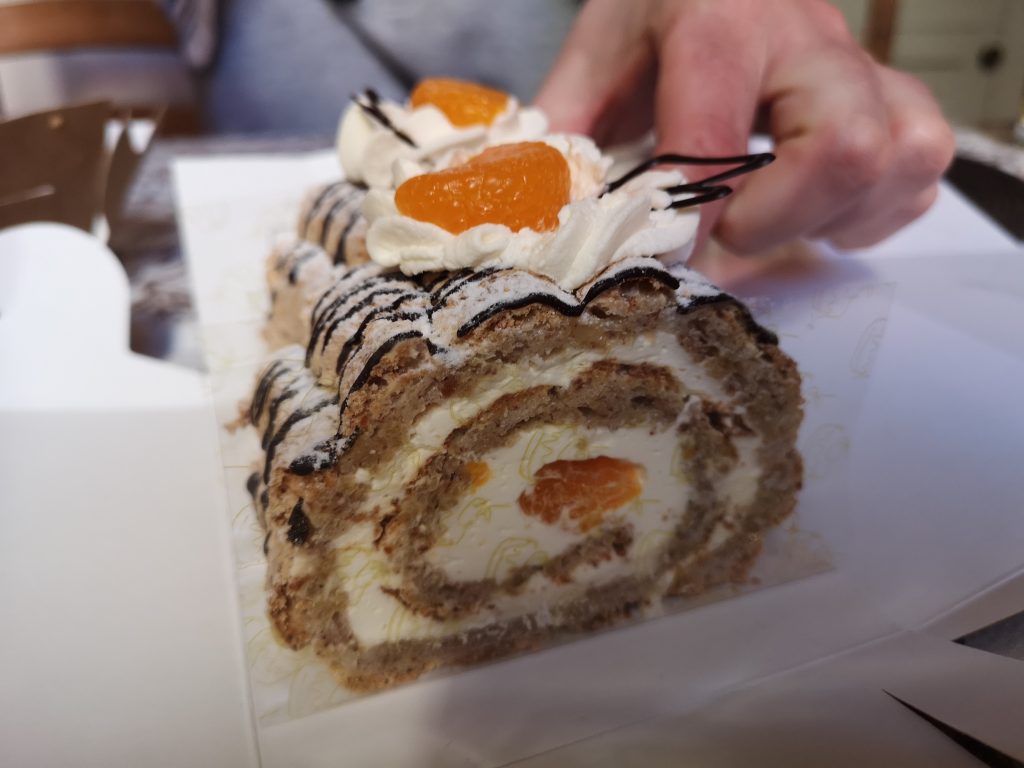 16:30-18:00 Work & study
This is the last leg. Sometimes I stop working earlier and sometimes a little later. Whatever it takes.
After that though, it's free time! Cook dinner, eat dinner and then play or watch TV.
So, what are my main tips to beating SAD:
Long hours to myself. For me, that's in the mornings when the world is still sleeping and I have the time & energy for myself. Try and squeeze in a stretch and take some time out to unwind.
Get out of the house at least once a day for at least 30mins. If you can, aim for 1hr. Twice a day would be better especially in Winter when the sun sets at 3pm. That's when I really need the cold to shake up my bones.
Getting some movement in twice a day, one before lunch and one before dinner. This helps wake up my body and sends those oxygen- carrying RBC to my head. For me, that's yoga and walking. For those of you who love to exercise, go get 'em!
This isn't part of my daily routine but it is part of my weekly routine! I do try to meet up with different people at least once a week. Twice a week would be better, if I had the energy. That could mean an on-campus lecture or a separate lunch/fika session. It's really stimulating for me to speak to and have a laugh with other people. So, try and meet up with your classmates at least once a week, even if that means a study session. The more you interact with people the better!
And, weekends are solely for playtime. That means no working or studying (unless I'm really, really, absolutely desperate). Another AND, I go for LOOOONG walks on Saturday AND Sunday. Getting out and inhaling that fresh air is important.
So, I've given you an insight into my life and tips on how you can fight SAD. This isn't fool proof for everyone, and fails me at times too! If you feel like you need to speak to someone, Francisca outlines some great mental health resources for students in her blog.
If you have any questions, please feel free to contact me at helen.nguyen@stud.ki.se or https://www.linkedin.com/in/helen-nguyen-539782aa/
Hi! I'm Helen from Australia here, currently living and loving life in Stockholm. I'm studying a Master's in Health Informatics at Karolinska Institutet. I love walking in nature, dancing and cycling around town. I love a good chat and enjoy a good hearty laugh. We can talk about nothing and discuss absolutely everything. I enjoy cooking food, falling asleep to movies and going for long walks in the forest.