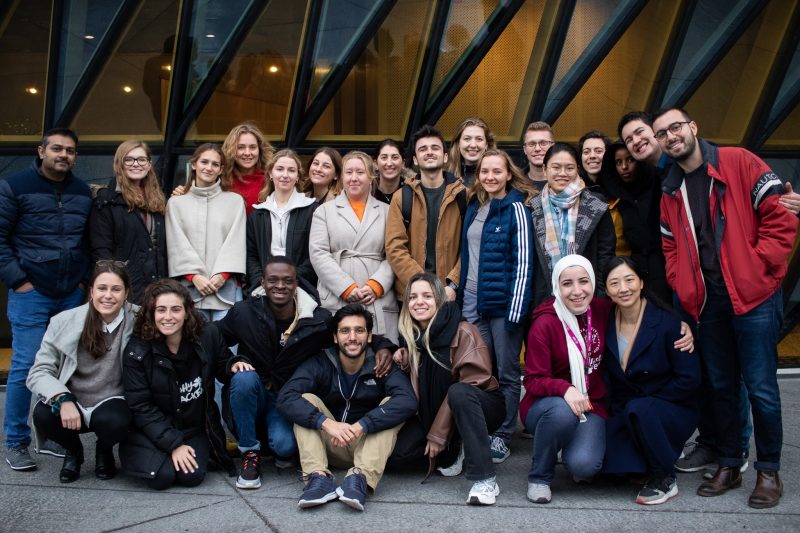 The bioentrepreneurship class of 2023
It has been four months since I began studying the Master's programme in Bioentrepreneurship (MBE) at Karolinska Institutet, and one of the many things I am genuinely grateful for so far is my classmates.
I have thoroughly enjoyed knowing my classmates and I would like to share with you some details about our cohort.
So, let me introduce to you the amazing MBE class of 2023.
Nationalities
The class of '23 is a melting pot of nationalities and cultures!
We are 29 students from 19 countries across 5 continents. This diversity helps us to not only challenge our biases every day, but it is also augmenting the highly globalized education that the university is providing.
The rich mix of perspectives has helped to broaden our horizons while equipping us with the interpersonal skills and cultural awareness required to navigate an increasingly interconnected world.
Beyond the classroom, we are also having loads of fun exploring the different world cultures represented in the class.
Through music, shared recipes, and exciting group activities, we are building strong global connections that are bound to last.
For me, this is one of the biggest gains so far from the MBE.
See below the map showing where in the world we are from:
Academic background
The MBE is designed for students from diverse academic backgrounds within the sciences. Consequently, the class is made up of students who studied a wide variety of disciplines.
Please see the chart showing what we studied for our bachelor's degrees.
Another layer to our academic background is that some class members have previously studied beyond a bachelor's degree.
There are those who have obtained a master's degree before the MBE programme including one person with an MBA. And we also have a PhD holder in the class! How impressive is that?
This goes to show that the MBE is a great programme for anyone interested in the life science industry regardless of how extensive their previous education is.
Age
If you are wondering what the age of a typical MBE student is, you should not be surprised that there is no right answer. As with any characteristic of this class, it is also varied.
Although the median age group is 25-29, there is a wide range of ages, which also reflects the variety of academic and professional experiences present in the class.
The below chart shows how old we are in the class:
Work experience
If you are interested in the MBE and are also wondering about the professional experience of its students, I hope the following will answer any questions you might have.
The class of 2023 has students on both ends of the work experience spectrum.
For instance, there are medical doctors with extensive clinical experience and those who did not practice after medical school.
There are students in the class who have worked in multinational companies and those that have worked in startups.
And there are students that came into the programme straight from their bachelor's degrees.
What this means for us is that there is always an opportunity to learn from one another, be it industry perspectives from more experienced classmates or the latest scientific knowledge from those fresh off their thesis.
In addition, most people in the class also have strong extracurricular experiences and are striving to make an impact in their respective communities.
See the below chart showing the work experience of the class:
Did you enjoy meeting us?
Hope you enjoyed reading about our class!
I also hope that prospective students who are interested in studying the MBE will find this inspiring. If you would like to see more of our journey through the programme, keep watching this space!
Hi! I am Umar from Nigeria, currently studying for a master's in bioentrepreneurship. I like science and business, and my programme is right at the intersection of both. I also like football, Formula 1, cats, and hot chocolate. And here's a random fact - I can name the capital city of nearly all the countries on the planet. Feel free to put this to test if we run into each other. Please do not hesitate to contact me if you have any questions.