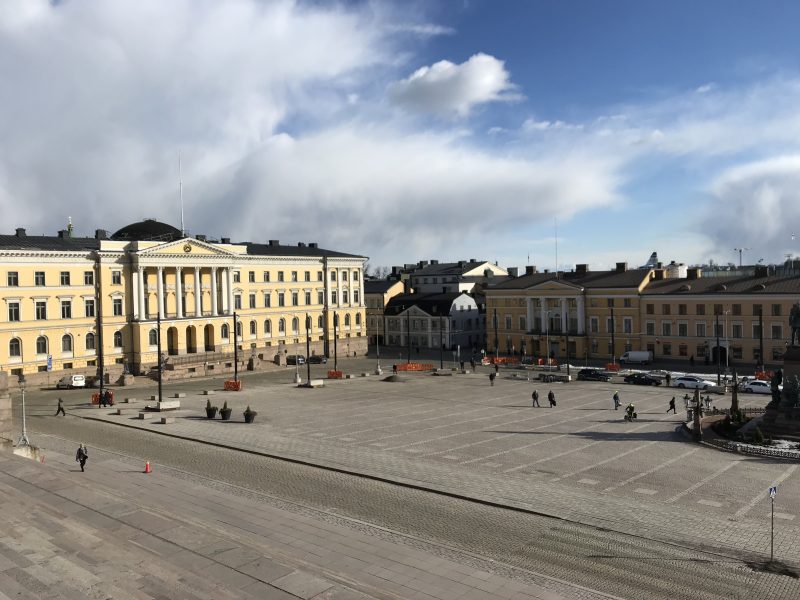 How to spend three days in Helsinki
I took advantage of the free time offered by our current course in Toxicology and decided to visit one of the surrounding Scandinavian countries. I checked flights and found a cheap(ish) one to Helsinki. Within the next week I flew to the city and stayed with a friend who lives there! Here are some of the places I visited and would recommend you to see if you ever find yourself in Helsinki.
How did I travel to Helsinki?
I took the plane because the flight prices were relatively cheap (650 SEK) and it takes about 45 minutes, but you can also take the ferry. At the time of planning the trip, ferry prices were around 2000 SEK and the journey took about 16 hours. I also planned it last minute so you might be able to find better deals if you book ahead of time like Näw mentions in her blog about Helsinki!
What is there to see?
The city
Unfortunately a lot of the museums were undergoing renovations so I couldn't really visit any of those. But I still managed to explore parts of the city despite it being cold outside.
One of the nice things about Helsinki is the architecture. I took a walk around the design district and there were so many nice buildings to look at. The roads led down to the coast where there are small islands you can access by bridge that had beaches, zoo's and saunas.
In the city centre you can't miss the two most popular cathedrals; Uspenski and Helsinki cathedrals. Uspenski is an Eastern Orthodox cathedral designed by a Russian architect who drew inspiration from Byzantine architecture. It imitates the style of a 16th century church near Moscow. In contrast, the Helsinki cathedral is neoclassical architecture called Empire and the interior is more minimalistic/modest.
The botanical garden
One of my favourite spots was the botanical garden called the Winter Garden. Not to be mistaken for the university's botanical garden 'Kaisaniemi Botanic Garden' which does not offer free entrance (I tried to keep the trip budget-friendly!).
The greenhouse is filled with tropical plants and a mini pond with massive goldfish. It has many tables scattered about where students came to study, chat or take photos for instagram!
Local parks/cafes
Not too far from the botanical gardens I was able to sit down at a very cute cafe. My friend told me it is equally loved by tourists and locals, and I can see why! It's located right by the sea, in Sibelius park. It was not very busy, although I can imagine when it warms up a bit and snow isn't layering the grounds that it can get quite busy! Despite this, it is well suited for the winter months because they have a barbeque where you can roast marshmallows or hotdogs sold by the cafe. I also witnessed a Finn taking a dip in the water!! Even though I've lived in Scandinavia for 7 months now, you'd still not catch me in water surrounded by literal ice… it's far too cold!
Where can you get food?
Local market halls
Helsinki has three indoor market halls in different areas of the city; the old market hall located in the city centre, the Hakaniemi market hall and Hietalahden market hall. I went to the first two, both of which were filled with food stands, cafes and tourist souvenirs. The old market hall was more conveniently located next to the main attractions to see in Helsinki and had more options for snacks if you're on the go and even had an Alko (the Finnish equivalent to Systembolaget). Whereas, Hakaniemi market hall had more food stalls where you could buy fresh fruit, meat and fish.
Cafés
My friend brought me to a Fazer cafe, which may sound familiar to you if you live in Sweden since it is the brand of Finnish chocolate (Karl Fazer) which can be found in most Swedish supermarkets (image of chocolate below).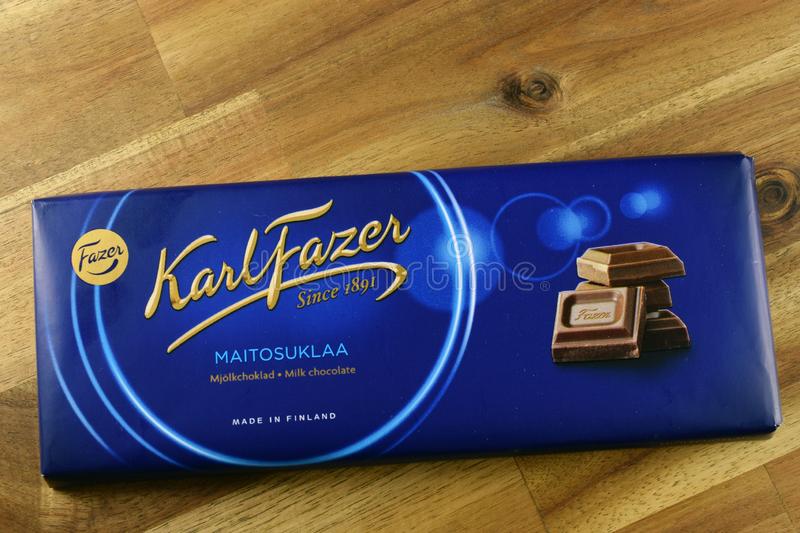 Yes, in Finland their chocolate brand is so loved they have their own cafe where they sell cakes infused with the same flavours as the chocolate bars they sell. It was amazing.
So that was a brief look into the 3 days I spent in Finland! It was enough time to see most of the main attractions, as the city is not too big. But I would recommend going for a couple more days to see more parts of the city, as well as some of the popular islands like Suomenlinna.

I hope you found this useful! As usual, if you have any questions, don't hesitate to reach out to me in the comments!
Hi! I'm Lianne from Ireland and England, currently studying a Master's in Toxicology at Karolinska Institutet (KI). Before coming to Sweden I was living in The Netherlands where I completed my bachelor's degree. I looked forward to coming to Sweden for the nature and happened to stumble across Karolinska Institutet! It sounded appealing since the university is focused on human health and I'm happy to be studying here now. Learning Swedish is on the top of my list of things to do in Sweden, but I'm also excited to explore the archipelago of Stockholm and go bouldering outdoors.