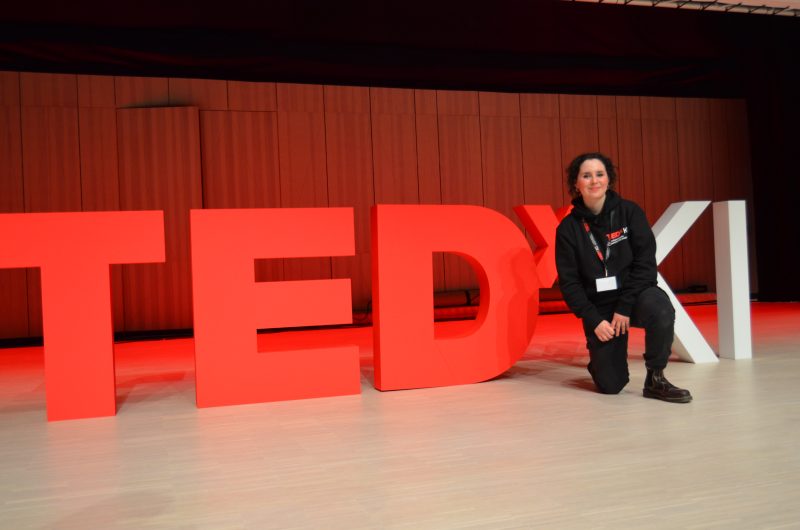 Becoming TEDxKI's executive producer
Whenever I have a call with prospective or incoming students, as part of my duties as a KI digital ambassador, many of you ask me what's the best part of studying here – of course, you want to know why you should choose Karolinska Institutet over other universities, so that's a fair question to ask!
The truth is that whenever I get asked this question, I'm inclined to reply that the educational or learning experience at KI is unlike any other, especially when it comes to the extent of teamwork and cooperation involved in a lot of courses and research projects within most Global Master's programmes. From my perspective, the learning environment at KI sacrifices competitiveness and individuality in order to promote and foster collaboration and interconnection between students. This aspect is widely different from post-secondary education in Canada, where I went my entire Bachelor's degree without working much with others (to my dismay).
Even if I personally believe that the academics at KI are a strong reason to enroll, I don't think that's the best of the best part about studying here. In fact, what I actually consider to be the best part of being a student at KI is how this collaborative mindset spills into other areas of student life on campus. In particular, I'm talking about the type of collaboration that is required to build a community of like-minded individuals that work together on a project and make an idea come to life. One such example of a student community at KI is the TEDxKI team!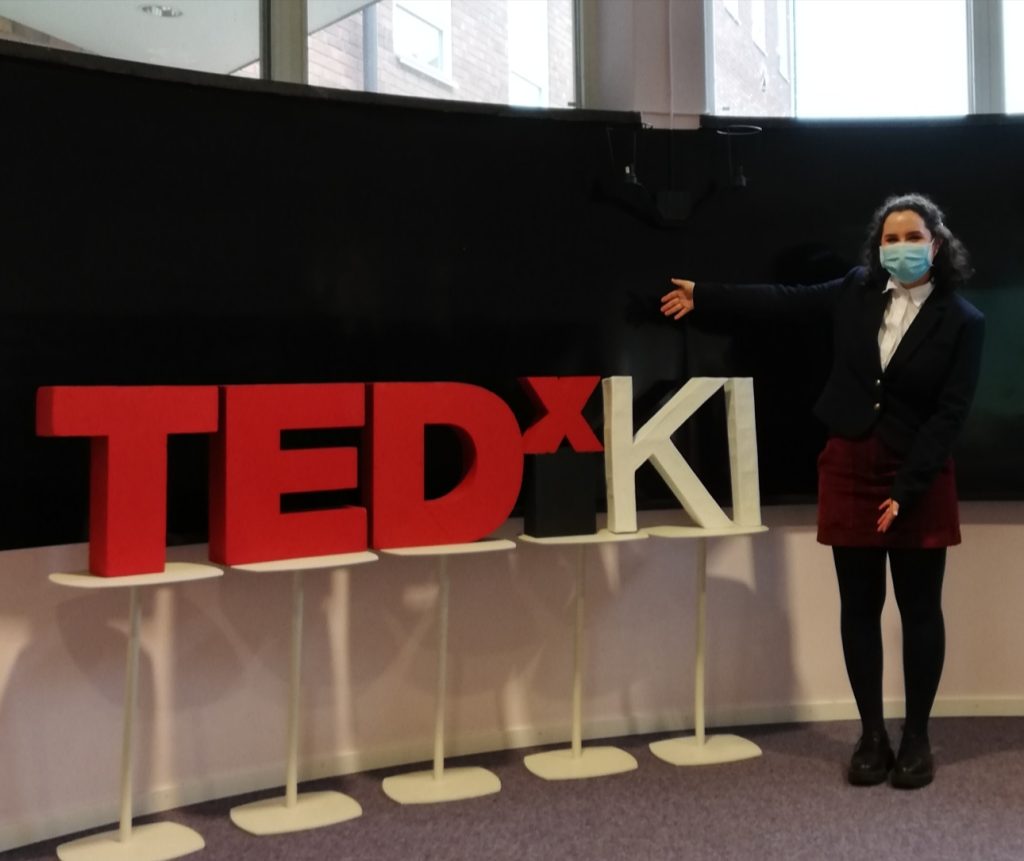 I've had the pleasure of being part of TEDxKI since it's first reinvention in 2021! At the time, I joined the team as a speaking coach because I'm very passionate about using my communication and public speaking skills to coach others so they can shine even brighter on stage. In the case of last year's TEDxKI, I was part of the speaker team and helped curate the speakers we ultimately chose for our line-up, as well as coached the host for the day of the event. As part of TEDxKI 2021's team, I learnt so much about launching a new student-led initiative at KI and I made a lot of good friends through this experience (people whom I keep in touch with to this day). I loved the time I spent organizing TEDxKI 2021 so much that I was inspired to re-apply this year to join the team and return for another round of fun!!!
The recruitment process for TEDxKI 2022 began in late September and by mid-October, the team had been assembled. This time around I joined as part of the logistics & finance team, mostly operating independently or working alongside the leadership team in my new role as executive producer. My duties for the day of the event were closely tied to the event manager's, except that I was in charge of everything happening on-stage, while Elisa (TEDxKI 2022's event manager) was in charge of everything off-stage.
As executive producer, I was responsible for hiring, delegating tasks, and setting up lights, mics, and camera shots with the production personnel, which consisted of a camera operator, a sound technician, a visuals technician and the stage manager we hired for the day of the event, in order to put on a pro-level production at Aula Medica's 1000-seat auditorium. The planning and logistics that went into managing everything we needed for the stage on the day of the event required >4 months of effort to research TED's production guidelines, attend team meetings, and reply to back-and-forth email threads! I was also in charge of finding and coaching the hosts for the ceremony, and when my two golden girls, Grace and Kyomi, accepted this challenge, I knew I would have a lot of fun writing and rehearsing the script with them. They were brilliant and confident on stage, introducing our speaker line-up as well as shouting-out our event sponsors with elegance and pizzazz <3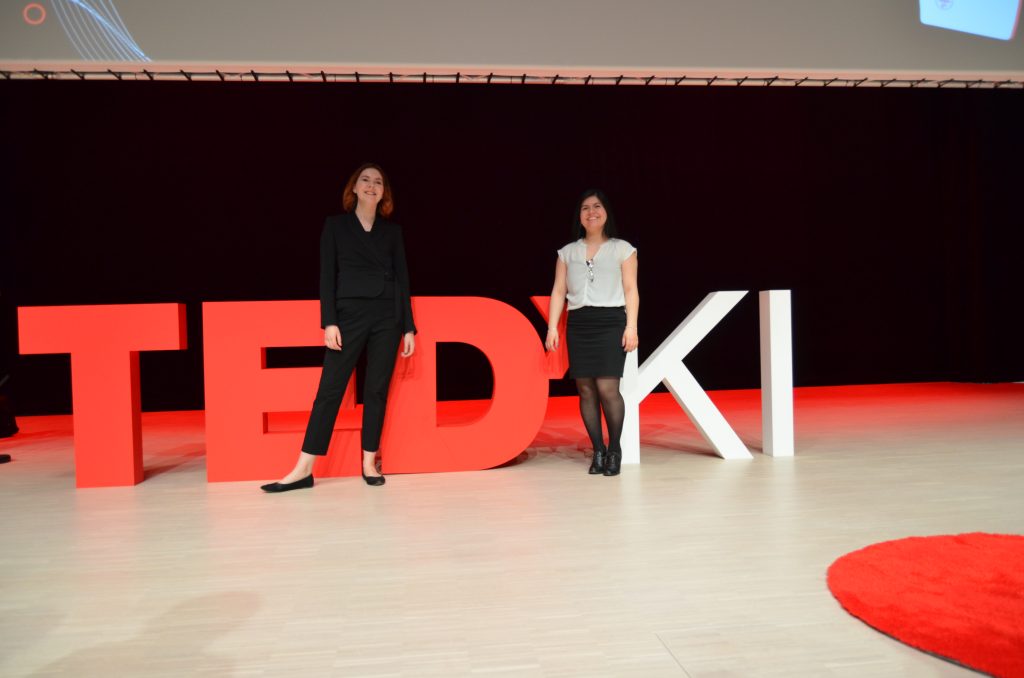 On my end, I spent the dress rehearsal and event day fully behind the scenes, working on a cue sheet for the technicians (which I literally finished 30 mins before showtime because we kept having to change things) and setting up the right camera angles so that the recordings of the talks would be perfect for all the work I knew awaited me post-production. Yes, it turns out it's harder than we thought to find a videographer that's willing to volunteer their time to edit TEDx talks according to the strict guidelines TED asks us to follow. Therefore, it fell into my duties to edit the video recordings and shape them into inspiring talks from this year's TEDxKI speakers. I also edited the performances and submitted everything to TED for approval.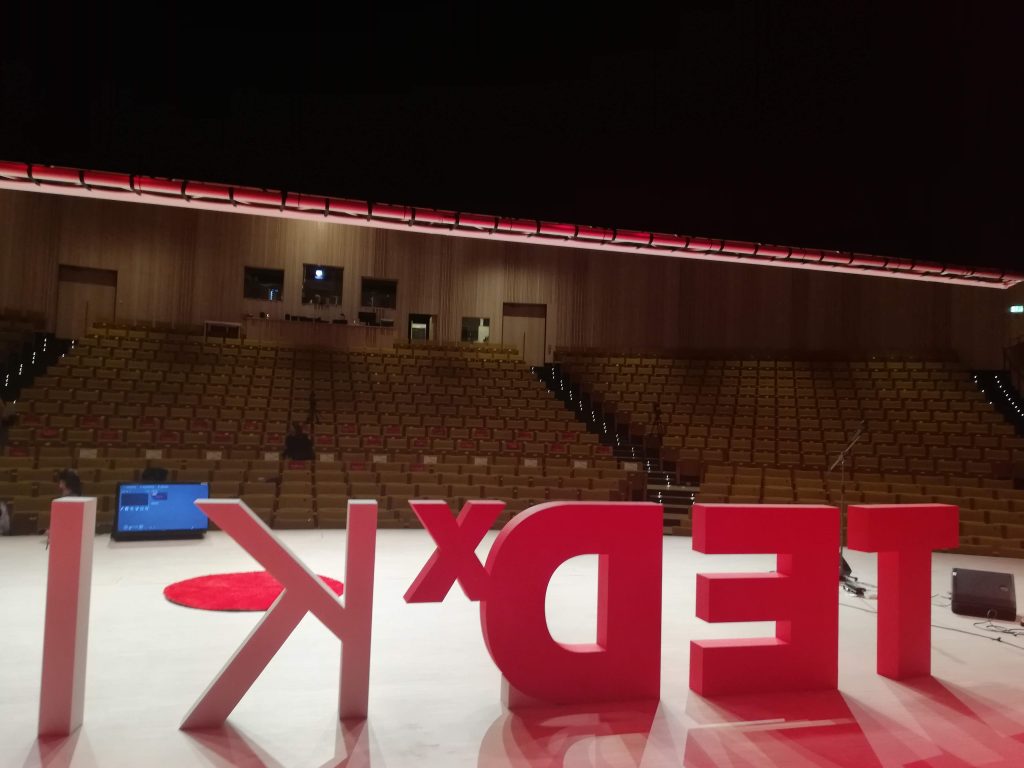 Finally, I would like to end this blog with a note about what made this entire experience of putting on a big-scale production such as a TEDx event all the more worthwhile – THE PEOPLE! It's not every day (or in this case, every year) that you get to build a project from the ground-up and truly see it all come together so cohesively in the end! This is because it takes a very special group of people to make this all possible. We were around 25 KI students and each of us had a role to play in the success of this event. What's more, this experience promoted so much teamwork, conflict resolution, communication, and leadership skills, which can all be transferred to many other areas of your life, so it's truly a chance of a lifetime to be part of something like this!
I'm grateful for every interaction I had over the course of these past few months, from everyone on the TEDxKI team to the speakers to the performers to the sponsors and Stockholm community partners, this was an excellent opportunity to network and connect with so many interesting, driven, and passionate change-makers! I feel incredibly blessed to have been involved with this project and I believe that contributing to team efforts like TEDxKI is what truly realizes the full potential of your KI student experience. So if you want to get the MOSTest (little inside joke here) out of your time at KI, I highly recommend you get involved in extracurriculars like these!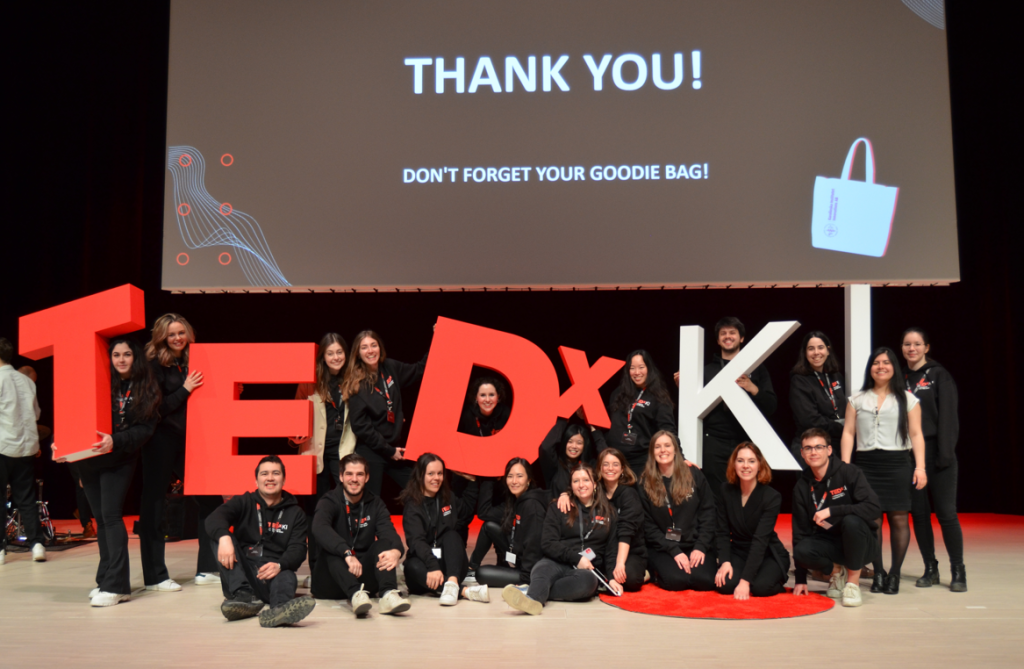 If you would like to watch the talks from 2021 or 2022, check them out on Youtube! My personal favourite from last year was about advocating for mental healthcare options, and this year one of my favourites was about how crowd-droning can contribute toward healthcare efforts as well as climate action.

Feel free to follow TEDxKI on Instagram, LinkedIn, or Facebook in order to keep up-to-date about team applications, sponsor giveaways, speaker announcements, TED talk releases, behind-the-scenes content, and much more!
Stay curious, everyone! : )
Hej! My name is Francisca. I come from the faraway land of the supreme maple syrup, aka Canada. I'm the blogger for the Master's Programme in Molecular Techniques in Life Science at Karolinska Institutet. I love to write about my experience as a student in my programme, a newcomer to Stockholm, and a rookie at life in general. In my free time, I enjoy playing tennis, making music, sketching the city's landscapes, and reading about anything and everything that interests me.