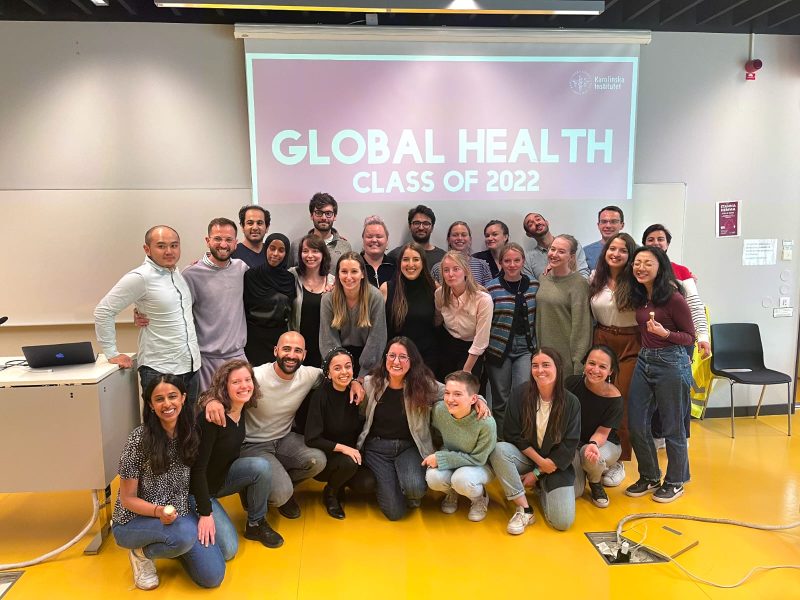 Global Health Courses – Part 2: The Thesis project.
Hello everyone! The Master's program, and consequently the thesis process, are officially over! Thus, now that I feel I have got a comprehensive idea of the whole process, I decided to write a blog about this experience, describing all the stages, and sharing some personal advice. I know that most of you are wondering what the Global Health Thesis looks like, so here we go!
The dissertation or else the "Degree project in Global Health" officially lasts from middle December to the beginning of June, but actually, this course is divided into two parts. The first part includes finding a project and making the project proposal and the second part includes the actual thesis conduction up to the defence. However, in fact, the whole process is starting even sooner, approximately during the first month of the program, when everyone needs to start thinking or finding a project until December. But, let's take it step by step.
1. Finding a project
The first step is to find a project, which personally I find one of the most challenging parts of this course. Many people have already asked me how someone can find a research project and if someone can come up with an idea or if there are already existing projects. Actually, both ways could work.
If you already know what you are interested in or you have a more specific dream thesis project idea, don't waste your time. Start early searching on the university website for relevant research departments or researchers, that fit your interests, as soon as you will be informed in the corresponding teaching session by the course directors of the steps you need to follow.
But what if you don't know exactly or you like more than one thing? That's totally fine as well. Most of us this year had similar thoughts, so we started also looking and asking around in the KI research departments if there are available projects, in order to choose the most interesting one.
Additionally, this year there was a list that was announced in the middle of the semester, with potential projects, and many people found something that they liked this way. My main advice is to start searching early because the emails with the research departments take a while and the list is not that big.
Take in mind that is a long process and for some people discouraging at some points, because you might not find the ideal idea or methodology when the time is so limited or at least not right away. However, in the end, we all ended up with super interesting projects that we liked. 🙂 This step takes approximately until December.
2. Project Proposal
The next step after you have found the project is to make a project outline and then a proposal. There you need to describe the main methods and design of your study. Namely, you need to design, justify and explain why and how your research will be conducted.
Hence, at this point, you need to discuss with your supervisors and choose carefully your methods, so afterwards to be ready to start quickly and easily without having to turn back and correct things.
This part takes approximately until the end of December and this year after the Christmas holidays we needed to present our proposal in our class and give and take feedback.
3. Half-time seminar
At this point, we were already working on our thesis! After the courses are finished, approximately at the beginning of February you should start working on the actual thesis. During this time people usually worked on their data collection, analysis, methods and introduction.
Around March, we were supposed to present our process in terms of aim, research questions, methods and preliminary results, so far. The aim of the half-time seminar was to ensure progress and evaluate whether any revisions need to be made to the data collection or any other aspects of the study design, such as if the planned methods are appropriate for data analysis etc.
This was a really good way to catch up in terms of our progress in the middle of the writing process since you still have enough time to fix things on your thesis.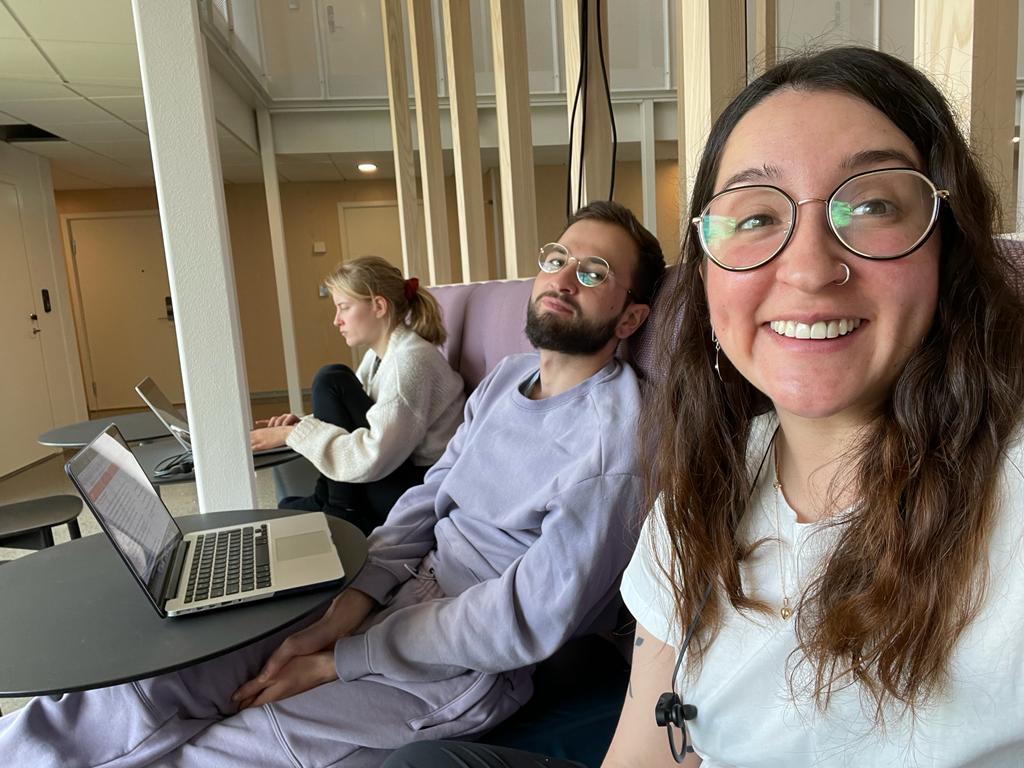 4. Writing the thesis
This is not exactly one separate part itself, but it is actually when you start working on the final parts that you will eventually include on your first draft of the thesis. This stage requires really good time management, and self-organize.
Personally, I found this part the most interesting one but also challenging and stressful. During this part is necessary to have close supervision from your supervisors in order to address all the issues you might have on time. Especially during the last days, you will have to send back and forward your thesis multiple times for last-minute but important corrections. It is also really important to read carefully the guidelines given by the program.
Having a clear time plan and following the dealing is also lifesaving in this situation. It might sound stressful, and it is because the time is really limited, but in the end, we all make to submit a comprehensive thesis for the defence.
Also, these might be the most important months for your program completion but it also the last ones with your class. So, keep in mind to spend also time with your friends, which I found really stress-relieving. Group studying also helped a lot of people during this year. 🙂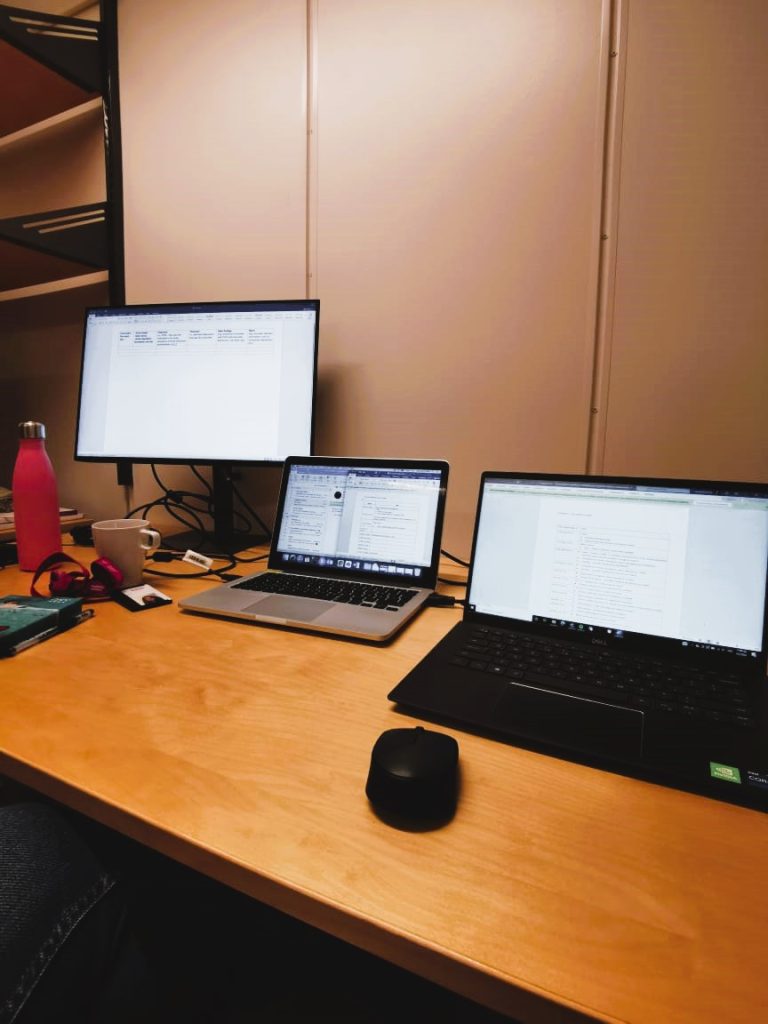 5. Defense
The end..or almost. This is the part after submitting the first version of your thesis, based on what you need to present and defend it. For us, it was a full week, and we had the chance to watch all these super interesting projects and efforts everyone had done.
At this point, you also need to peer review someone's thesis and together with the examiners you ask questions after the person's defence. It might sound relatively simple, but it is a demanding process as well because you are getting different kinds of feedback and you need to be ready to answer all of them.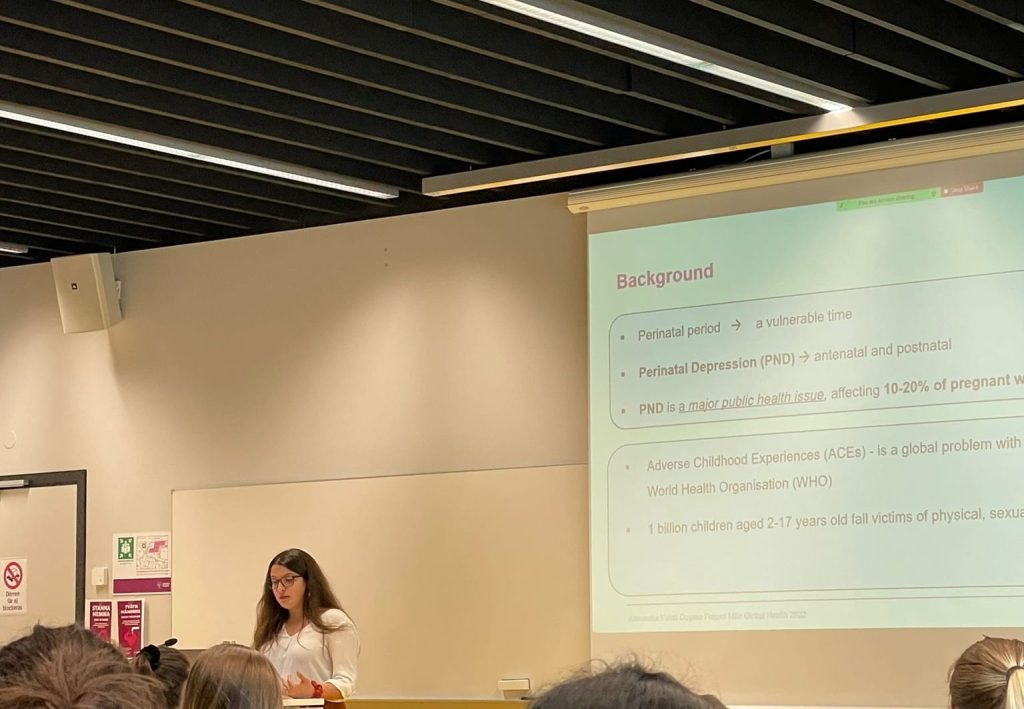 The good news is that even if you do not pass at this stage you have some days to fix the thesis by adjusting the comments you received, which happened to the biggest part of our class. Eventually, we all successfully passed and graduated! : D
Fun fact: You are actually graduating a couple of days before the final thesis submission, so be sure that everyone is going to graduate! 🙂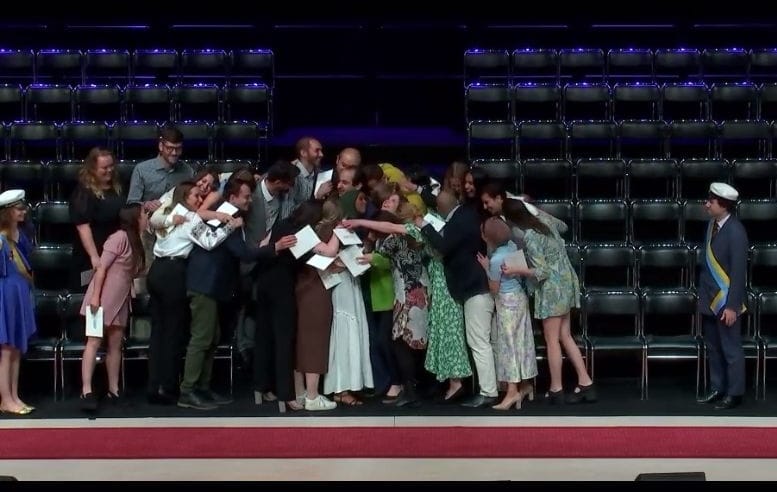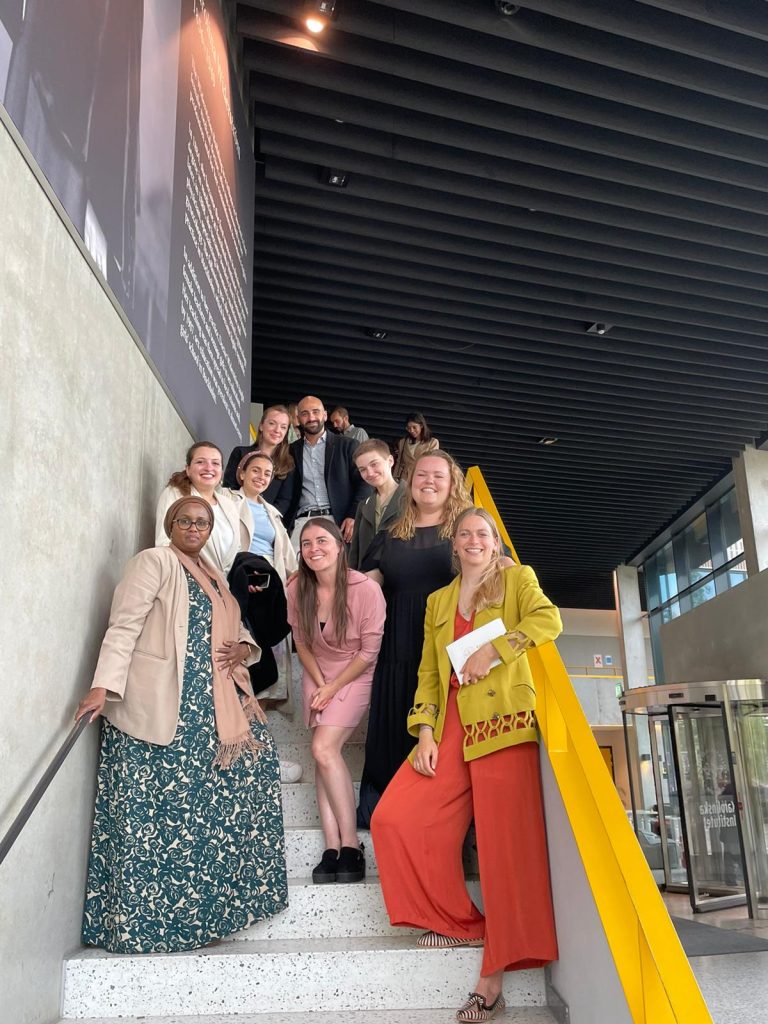 For more and accurate information about the program curriculum, timeline and description of the courses you should refer to the Master's in Global Health site on the official KI website. 🙂
Hey! My name is Alexandra, and I am a Digital Ambassador and the blogger of the MSc in Global Health at KI. I have a BSc in Nursing, and I come from Athens, in Greece where I also studied for my first master's degree in pediatrics. While at KI, I am looking forward to gaining as much knowledge as possible in terms of Global Health, being involved in various activities, and expanding my network. Also, I would love to make new friends and travel around Sweden. In my free time, I enjoy listening to music, doing sports, spending time with my friends, and exploring new places.