Journey of an ordinary class project to an international conference
One of the core strength of KI is its existing strong collaboration network with international partners through which plenty of opportunities for you to participate and interact with global professionals. I am now happy to share one of my personal experience.
Class project goes extra miles to real life poster presentation
During my first year's last semester, health and medical care management course, students are required to voluntarily form the team based on own interested area among six building blocks of health system.
I am interested on the topic of health workforce team since the shortage of healthcare professionals was the most pressing issue during the Covid global pandemic. It also has been consistently a major flaw for my native country, Myanmar. Hence, I have teamed up with three other like-minded classmates to work on this global challenge.
Our group project did very well and we were then being advised by our supervisor to apply for the participation at 28th Mayo-KI Annual Conference.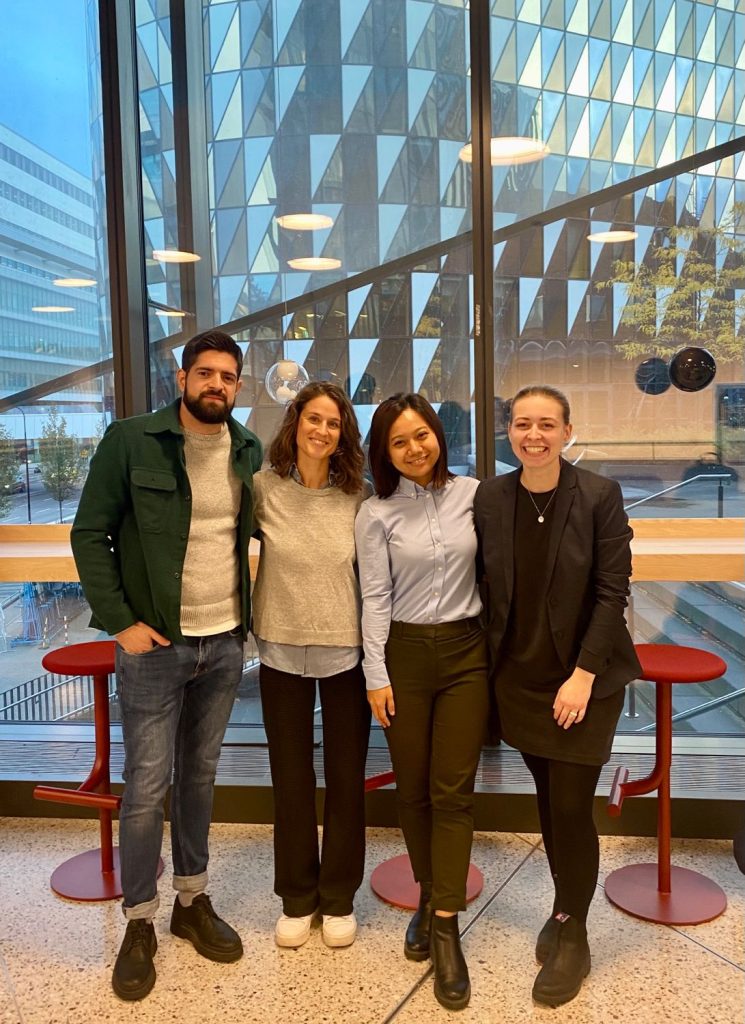 Team members
Panagiotis Ntaflos, Greece
Mariel Taxén, Sweden
Naw Haling Oo, Myanmar
Alicia Katrin Halbach, Germany
(left to right)
……
I would say our team balance and team spirit was well aligned which is also our key achievement. Followed by great team work, our abstract has been selected to Mayo-KI scientific research conference 2022 with the title of "Could magnetic hospitals be magnetic for COVID exhausted nurses". We were proudly presenting our work to senior professionals from Mayo and KI.
Despite having to use some of our spare time during summer for working on this, it was an awesome experience. With the thorough guidance from our supervisor, this first poster participation went smoothly.
What is Mayo-KI conference?
Mayo Clinic (MC) and Karolinska Institutet (KI) have collaborated for more than a quarter of a century and in 2022, it was 28-year anniversary. Throughout these years, more than 1000 students, researchers and employees have crossed the Atlantic and participated in activities at both Mayo Clinic, USA and Karolinska Institutet, Sweden. This longstanding partnership has evolved throughout the years and includes successful research projects as well as unique collaborations in innovation, administration and education.
For this year 2022, 28th Mayo-KI Annual Scientific Research Meeting was held in September 26-27 at Stockholm.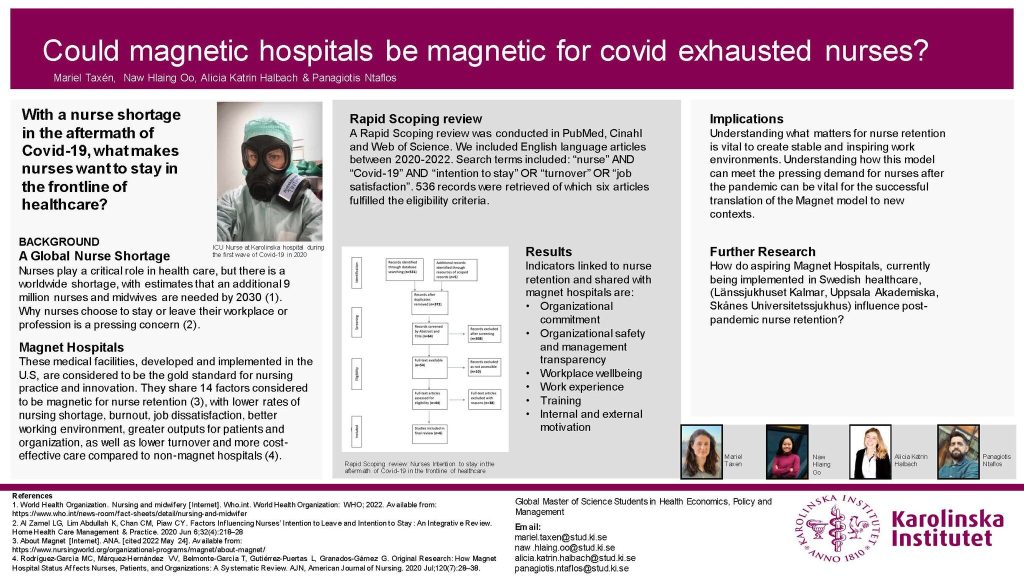 Overall, it was great opportunity to submit abstract related to class project ideas and who knows it would travel across the world. KI indeed can help bring these opportunities.
For any enquires, please feel free to reach me on naw.hlaing.oo@stud.ki.se. 🙂
Hej! I am Naw, currently attending MSc Health Economics, Policy and Management. Originally from Myanmar (aka Burma), one of the South-East Asia countries. Before joining KI, I completed my first degree in Medicine and then attained MSc in Clinical Dermatology from University of Hertfordshire, UK. Recently I also completed an executive learning program known as "SouthEast Asia Leadership in Medicine- SEAL" at Harvard Medical School. I love international traveling and learning different cultures. Follow me to see lot of blogs related to Asian students, personal experience on my course and exciting traveling experience. ;)