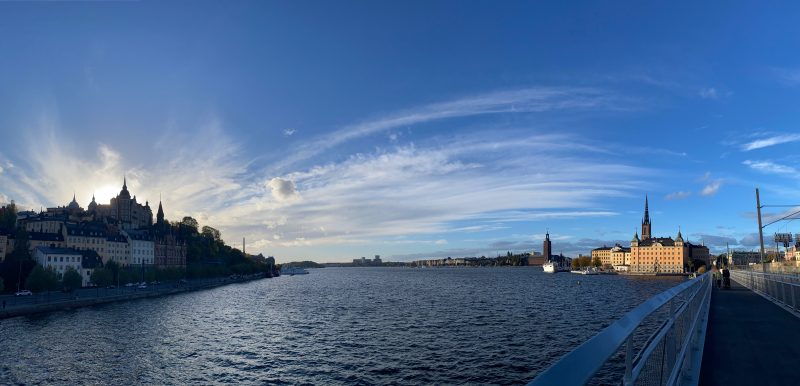 On the other side of the Baltic Sea
Who am I?
2022 was my year. Every time around the new year, I choose three goals that I will work on throughout the year. These are small dreams I want to come true as soon as possible. I recommend this method to everyone because it works wonders.
My name is Ania, I'm 24 years old, and I decided to follow my dreams this year. And guess what? I did it.
I've started studies in Sweden and I am new Digital Ambassador at Karolinska Institutet.
How did I get here – studies in Sweden?
I am from Poland, so Sweden is just a stone throw away. My dream was to live, even for a couple months, in Sweden. So when I got accepted it was like winning the lottery for me. I am in love with the Swedish approach to life, especially with fika (coffee break, usually with friends). I just admire appreciation over small things in life. I will write blogs for you about the Master's degree in Health Informatics. My path to KI was pretty straightforward, because I only applied to one master's at all.
When I set a goal for myself, I don't make a plan B, because I strongly believe that I will achieve the goal.
Two years ago, I decided I would like to find studies related to my two passions – medicine and IT. I wanted to combine medical knowledge with new technologies or widely understood IT. It turned out that I found the perfect programme that met my requirements, meaning, the MSc, as mentioned earlier in Health Informatics.
However, for two years, I gathered to apply for studies in Sweden. I was most afraid of failure, and I thought I was not good enough to get into KI (it's KI, after all!).
It was only in 2022 that I decided to give myself a chance – and here I am, writing to you as a digital ambassador.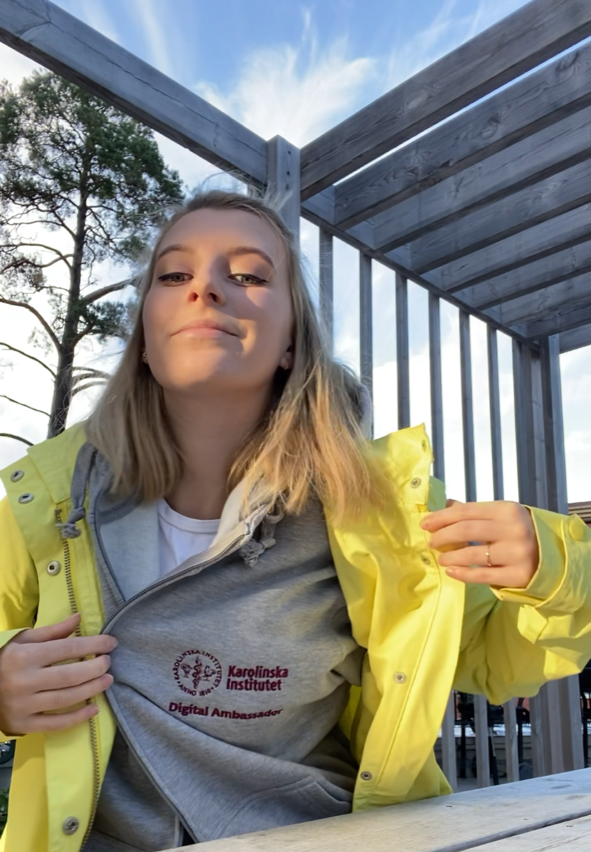 Why KI?
I have a bachelor's degree in nursing. But medicine is not my only passion. That's why I've wanted to combine my previous working experience as a nurse with IT. If you have concerns if you can study Health Informatics, follow my tips:
1. Check Master's degree in Health Informatics and Univeristy Admission
2. Don't overthink it – just do it!
Karolinska Institutet can be a springboard to your future career. I believe that the Health Informatics studies can potentially lead to a career that is diverse, and most importantly, desirable.
Karolinska Institutet campus is beautiful! I thought the KI campus would be bigger, but it occurs that it's just perfect. There is everything in the same place, food courts, gym, classes, study places and many green areas to sit around.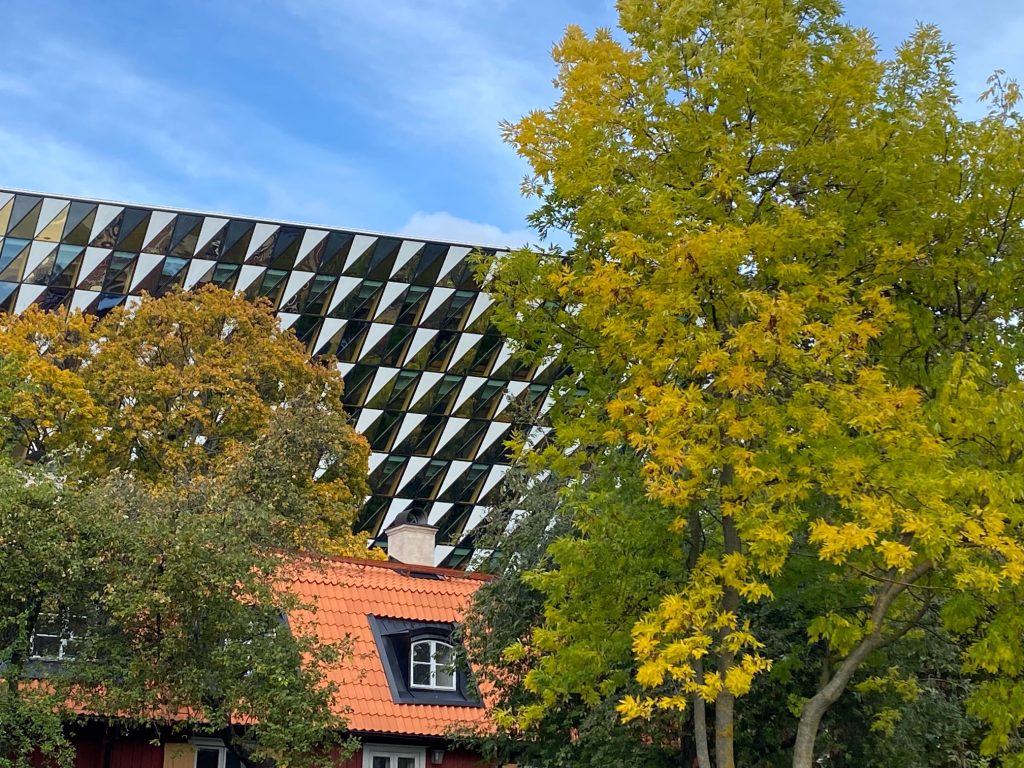 How is it now?
Sweden welcomed me with beautiful weather! And everyone told me the weather would be depressing. If you are worried about the weather, at least this year – it's okay. I think it has to do with climate change…
The studies were a bull's eye from the first course. For the first time in a long time, I have met people with similar interests to mine who are just as eager to change healthcare for the better. We visit Stockholm together, study, play basketball and organize dinners. Overall, Stockholm has the potential to start calling it a second home.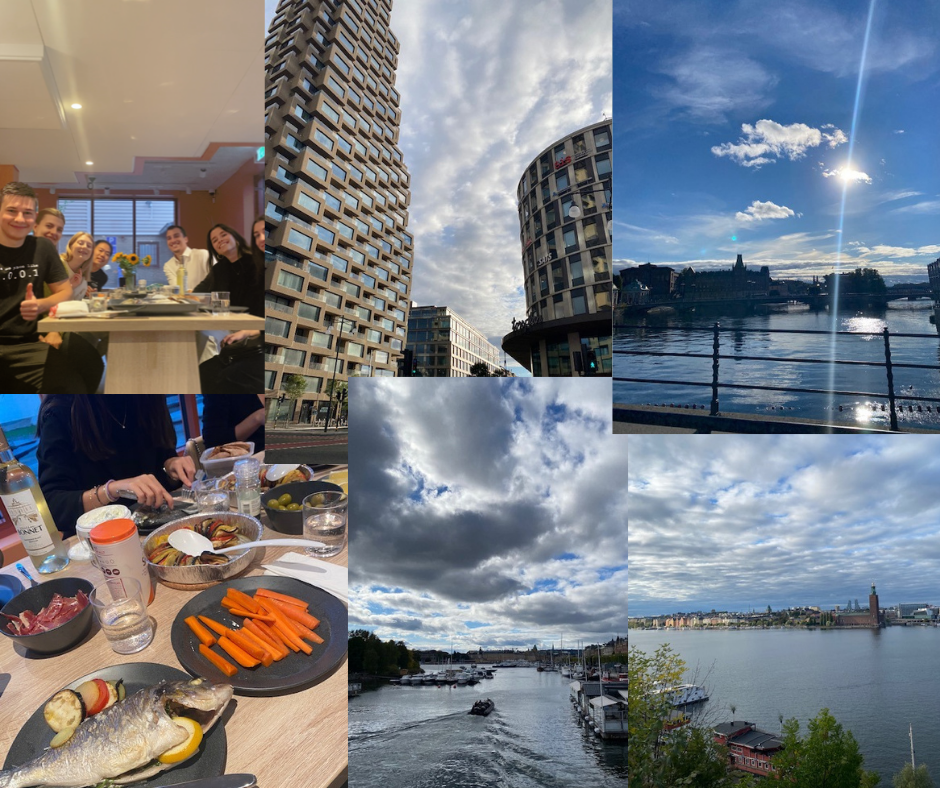 Do you set goals for yourself too?
If so, write in the comments, and if you are curious about the Joint Master's degree in Health Informatics, follow my next posts. Who knows, maybe you'll also decide to do new things next year? Make your way to studies in Sweden.
If you have any questions about studies or life in Stockholm in general, feel free to write to ask in the comments 😉

My name is Anna and I'm 24 years old. I am from Poland. I am studying the Master's Programme in Health Informatics at Karolinska Institutet. I have always been interested in Scandinavian culture; fika time is one of my favourites! I like to bake, edit videos, and play basketball or chess in my free time. I'm also a Stephen King enthusiast. A fun fact about me is I don't have space for more books in my room!