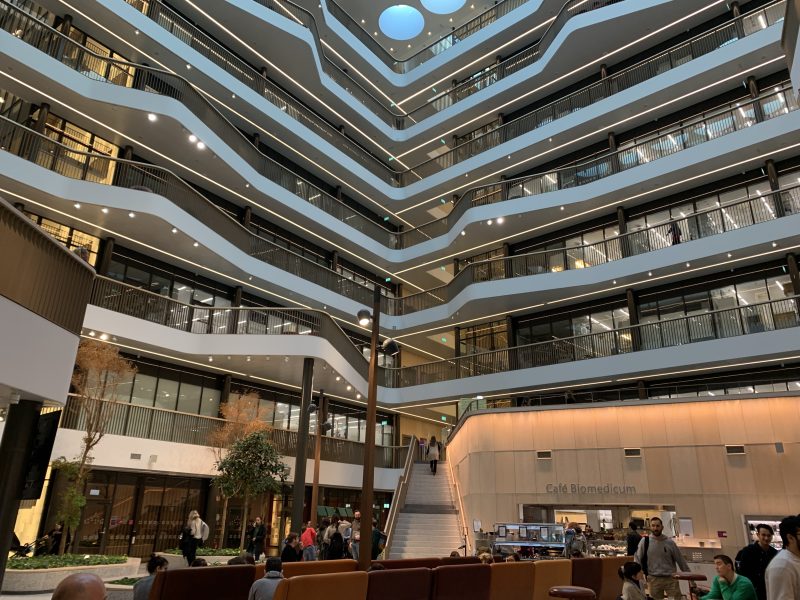 Why you should choose the Master's in Global Health at the Karolinska Institutet
You guys may or may not have read my blog on why I chose to do a master's in Global Health and why I had chosen the Karolinska Institutet (KI). However, now that the search is on for the best university in which to pursue a Master's in Global Health, you may be more interested in whether the school lived up to my expectations and whether I would still choose KI. The answer is…yes.
I absolutely love it here, and with the experience I have gained as a KI student so far, I can think of many reasons why you should come to KI to do your masters in Global Health.
Reputation
Yes, it matters……….
……depending on where you are from.
However, whether you need it or not, KI has an amazing reputation to back you as a student here. It is famous for being one of the best medical schools in Europe, consistently ranking in the top 5, and is also famously known for being the home of the Nobel Assembly that nominates the winner for the Nobel prize in Physiology or Medicine. Yes, THE Nobel prize.
Location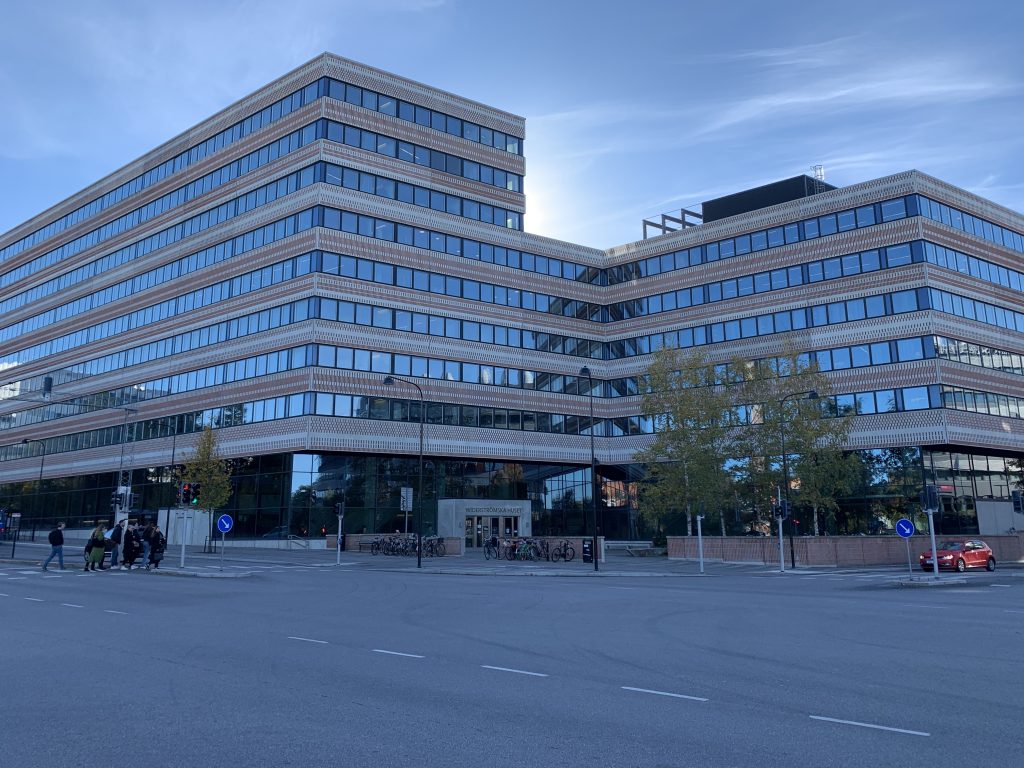 The department of Global Health is in the Solna Campus, which is in Stockholm. This makes it an extremely convenient location. Just stepping outside of the GPH (Global Public Health) building puts you 3 minutes away from the closest pharmacy and convenience store, and 7 minutes from the closest grocery store (or you can take a 1-stop, 2-minute bus ride). The city centre is a 20-minute bus ride (or 34-minutes' walk) away. However, shopping malls, department stores and some pretty good night life is relatively close to the school.
Accessibility
KI has a range of master's programmes in English. Luckily, the master's in Global Health is one of them. The lecturers as well as the students are from all around the world, making English the language that everyone has in common. This makes it super accessible to people from all countries who won't need to worry about learning Swedish on a fluent level to be able to study here.
Also, still under accessibility, the campus has many elevators, ramps, and self-opening doors, making it accessible to students who may have a disability. For further information on studying at KI with a disability, check the Education page on the KI website.
Academics
This is my personal opinion, but I think the lecturers at KI have perfected the art of combining theory with practical teaching. Just look at my blog on Stata. Theory is usually taught first, with in-class discussions as well as group discussions. Afterwards, we usually have workshops or fieldwork to apply the theories that were taught. This really targets different learning styles and gives a practical understanding of how to apply what was learnt.
The teaching style is also very discussion based. Again, this appeals to someone like me, who learn through practical examples better than theory. Having someone to guide you to the correct answer while accepting that each of us may have different opinions based on our world views, is very refreshing indeed. It fosters a safe environment where making mistakes is an experience to learn from instead of feared.
The lecturers
I spoke about the teaching style, but the people behind the classes being taught are super amazing. Not only are they experienced people from some of the world's most renowned institutions such as the WHO or the UNICEF and passionate about their fields, but they are from diverse backgrounds and dedicated to making sure that we learn and understand. They work with us and are flexible within limits. It takes the pressure off just trying to pass and enables us to truly learn and understand the courses that we are taking. As a bonus, the seminars in Global Health that KI sometimes hosts features people like the health ministers of countries etc.
Classrooms
The. Classrooms. Are. Beautiful.
Where we study is so beautiful! The campus is lovely, which you can see on google. But some of the buildings where we have classes have the most beautiful designs, set to mimic nature and with tons of greenery. The elements taken into consideration when constructing these workspaces shows that the classes were designed to elicit a sense of calm, and a ton of Instagram pictures!
Flexibility
There is a Swedish term "lagom" that I learnt when I got here. It really describes the Swedish mindset when it comes to their work/life balance. This is of course a master's programme, and we are expected to work hard, especially because as of 2022 this programme is only one year. However, it is understood that life happens, and students cannot make every, single class. As such, the mandatory days are marked on our schedules, so we can speak to the lecturer beforehand and make arrangements for any unforeseen circumstance that may arise.  
Fika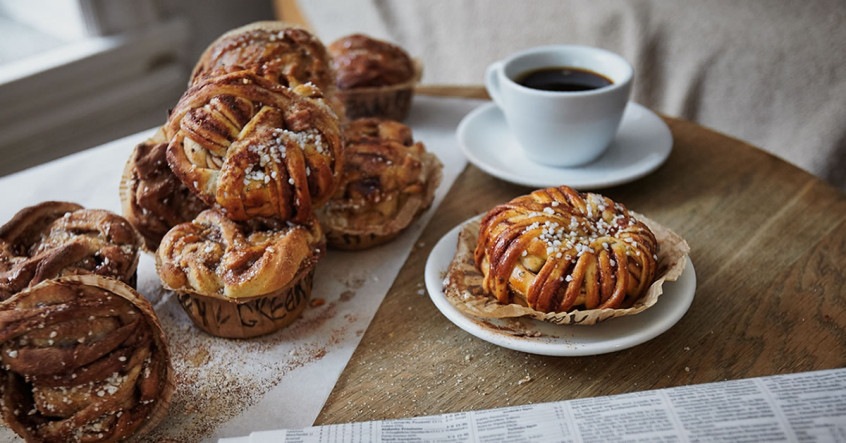 The real reason why you should come to KI. You may have heard of Fika before, another Swedish word used to describe taking a break, drinking coffee, and eating sweets. My absolute favourite part of being in KI are the Fika breaks that we get. It can really motivate a student when they get to sit down in the middle of a lecture with a nice cup of tea (or coffee) and something sweet to eat. As a lover of desserts, I truly believe that this tradition was my calling to Sweden. Also, every seminar has a Fika break after, with coffee, tea, water, kanelbulle (Swedish cinnamon buns) and fruit. If you don't come for any other reason, come for the Fika.  
Anyway, this list won't be fair if I did not lay out the cons of coming to KI. After all balance is the key to life.
---
Cons: it is just one year. Just one. So, you have to make the most of every single, minute of it.
Hi, my name is Zaynab and I am from Trinidad and Tobago, a country in the Caribbean. I am currently studying a Master's in Global Health here at KI and am a blogger for the DA team. I look forward to sharing my experiences at KI and I also hope to expose students from the Caribbean to university life here in Sweden.