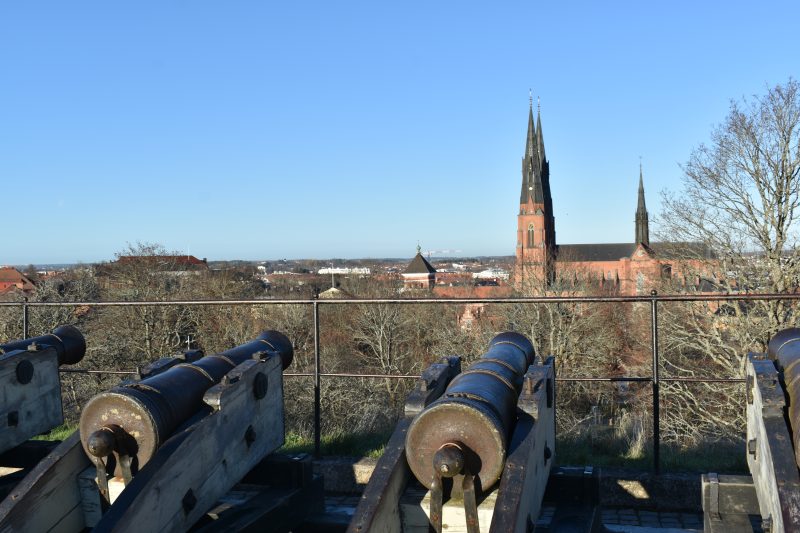 Making weekends fun as a full-time MSc. Biomedicine student at KI
As a prospective master's student at KI, one of the many things I was worried about was balance. Don't get me wrong, I was ready to give my graduate studies my 100%. But as a 20-something year old who was moving to another country, I didn't want to spend all my time here holed up in a dark corner behind a book or laptop screen.
If you happen to relate to this frame of mind, you're at the right place. In this blog, I will walk you through a weekend (November 12- November 13, 2022) in my life as a master's student at KI, hopefully to show you that in Sweden, you can have the best of both worlds.
Saturday
Lately, my Saturdays have begun with Swedish classes offered by SFI (Swedish for immigrants). I chose to study over the weekend because different courses in my programme offer a different timetable that can make it hard to juggle biomedicine and Swedish at the same time. I have class every Saturday from 10AM to 1:30PM, which sounds like a lot, but it actually goes by pretty fast. As someone who enjoys learning new languages, it has been a treat learning Swedish (though admittedly sometimes I struggle to wrap my head around the rules and pronounciations). I attend the classes in person, because COVID-19 taught me that learning online does me absolutely no favours. A cherry on top of the cake is that two of my good friends from KI attend the same Swedish class as me, which makes learning that much more fun!
That particular Saturday also happened to be the Christmas lighting ceremony in Kungsträdgården. Since it was set to begin at 3PM and was close to the location of my Swedish class, I met my friends there to walk around the area and explore some gorgeous Christmas lights. Made of over 1 million LED lights, this display spanned over 40 streets and squares in Stockholm and was truly a sight to behold.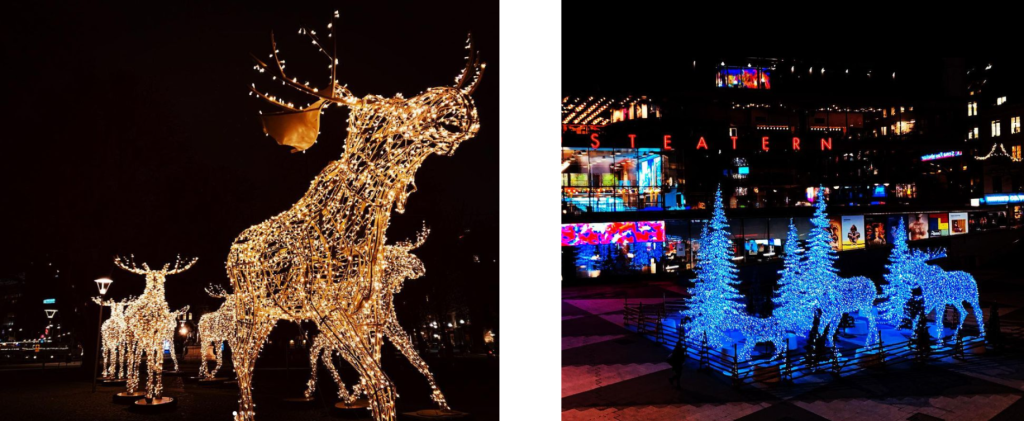 Sunday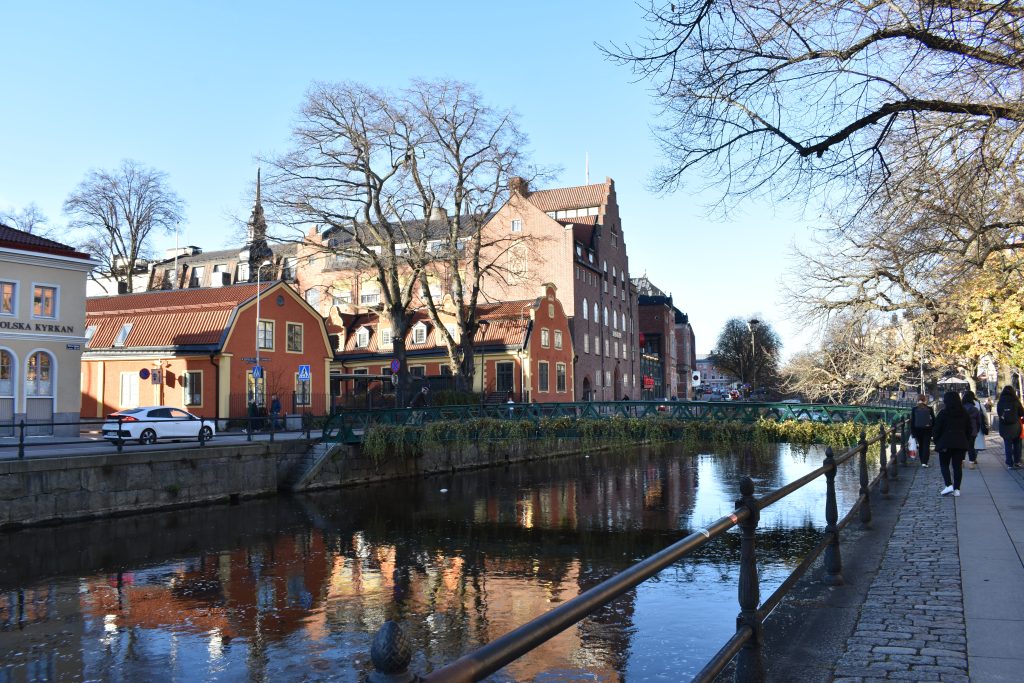 On Sunday, my friends and I decided to go to Uppsala for the day and make the most of it before it got too cold. A single pendaltåg journey later, we made it to Uppsala C on a sunny day. We walked around and explored the dainty and quiet town for a bit, before making our way to Uppsala Castle. The view from up there was something straight out of a fairytale. We clicked pictures, took a look around and briefly visited the Uppsala University Library, eventually deciding to get some fika before proceeding further.
Appropriately caffeinated after that, we made our way to Uppsala Cathedral. This was easily my favourite attraction of the day with its beautiful spires and interiors. We went on a Sunday afternoon, so there were some children who were doing choir practise. With their voices reverberating off the walls of the cathedral, the visit became even more special. Since it was close by, we also paid a short visit to the Uppsala University Hall, which looked so grand (even though we really only saw it from outside).
To end the day, we went to an Indian restaurant to grab some dinner. After some good food and fun conversations, we called it a day and took the train back to Stockholm.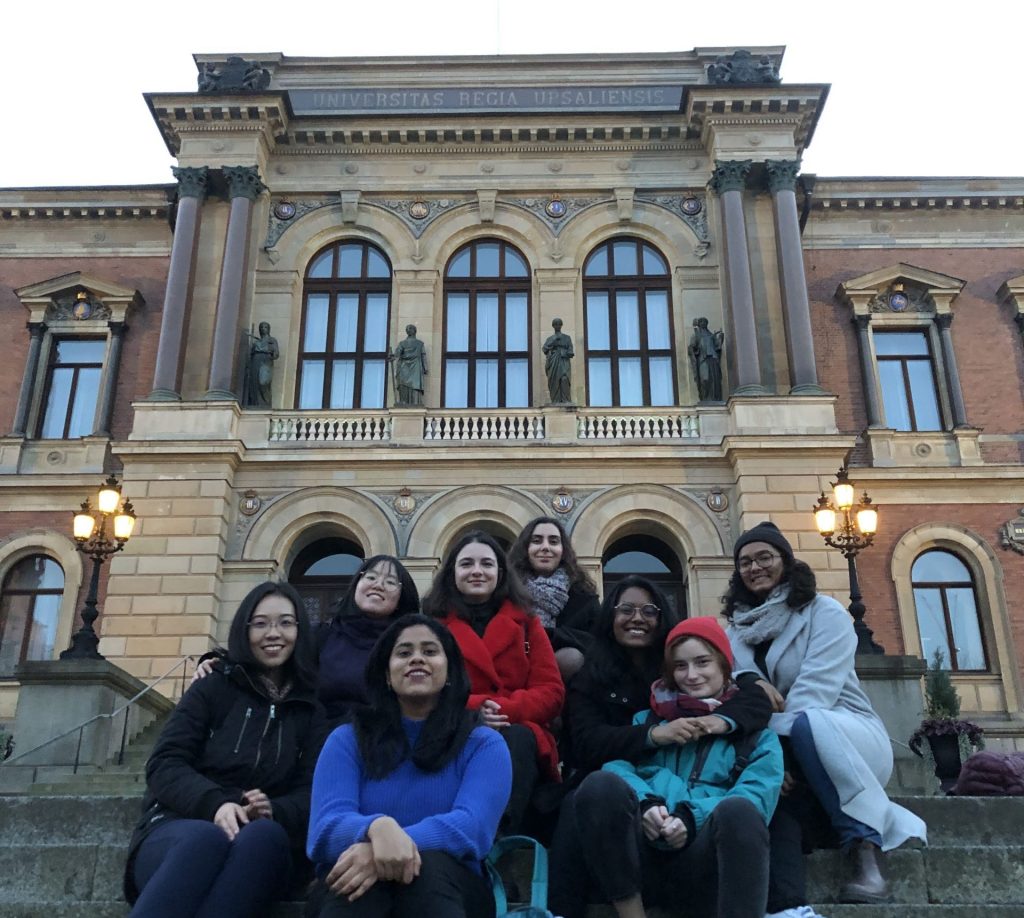 It goes without saying that not all my weekends look like this. Some just include staying in and getting chores done, or catching up on episodes of my favourite shows. There is a Swedish expression called "lagom", which essentially means "in moderation", or "not too much, not too little". Your graduate studies don't have to be dull or too hectic, as long as you find ways to unwind and have fun. This blog should (hopefully) give you a glimpse of that.
As always, I hope you found this helpful, and should you have any questions, you know where to find me. Until next time!

My name is Naomi, and I am from India. I am a first-year master's student in Biomedicine. I have always been drawn towards research and knew early on that a career built around it was the one for me. So as a result, here I am! I enjoy spending time with my friends and exploring the city with them (though the introvert in me also loves some alone time). I hope I can be of some help with my blogs!