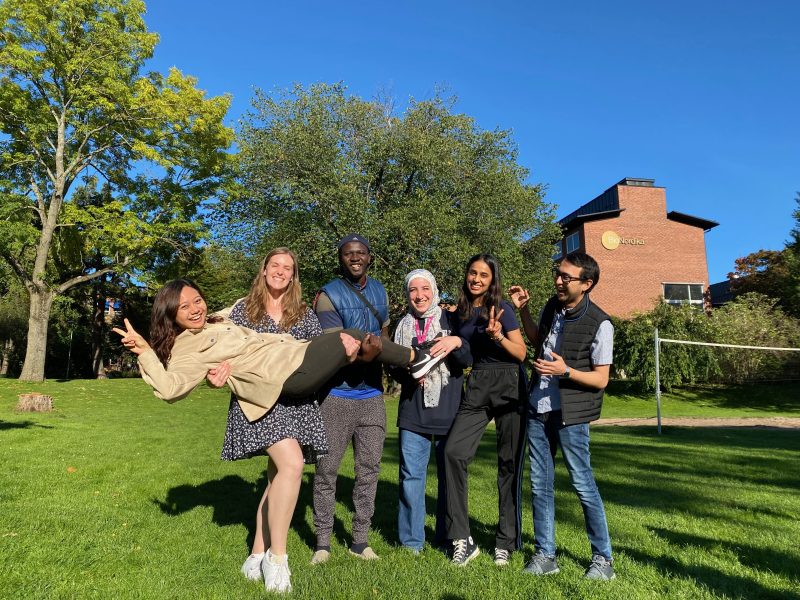 Peep into extracurricular activities for KI student – Part2
Last year, I wrote a blog about interviewing my fellow two outstanding classmates on their extracurricular activities. I got the feedback from many that they finds the post useful. Now I am willing to share about myself and the organisation I involved in.
Beside busy study schedule, I took up four extra-curriculum roles which kept me stimulate with exciting activities throughout the year. I believe partaking in these activities will not only help me with CV but also give opportunity to meet up and work with diverse individuals. Greatly, it helped me hone my teamwork, networking and leadership skills. It also give me the platform to connect with professionals from outside of the course.
1. Digital ambassador at KI
Thanks to KI's cool initiative, "Digital ambassadors" opportunity. The objective of the University's initiative is to provide the new students with the best possible information via student to student advices platform. I am very proud to represent KI and take a lot of pride in serving fellow students through my personal life experience as student. This job gives me opportunity to connect with KI staffs and student bloggers from other courses.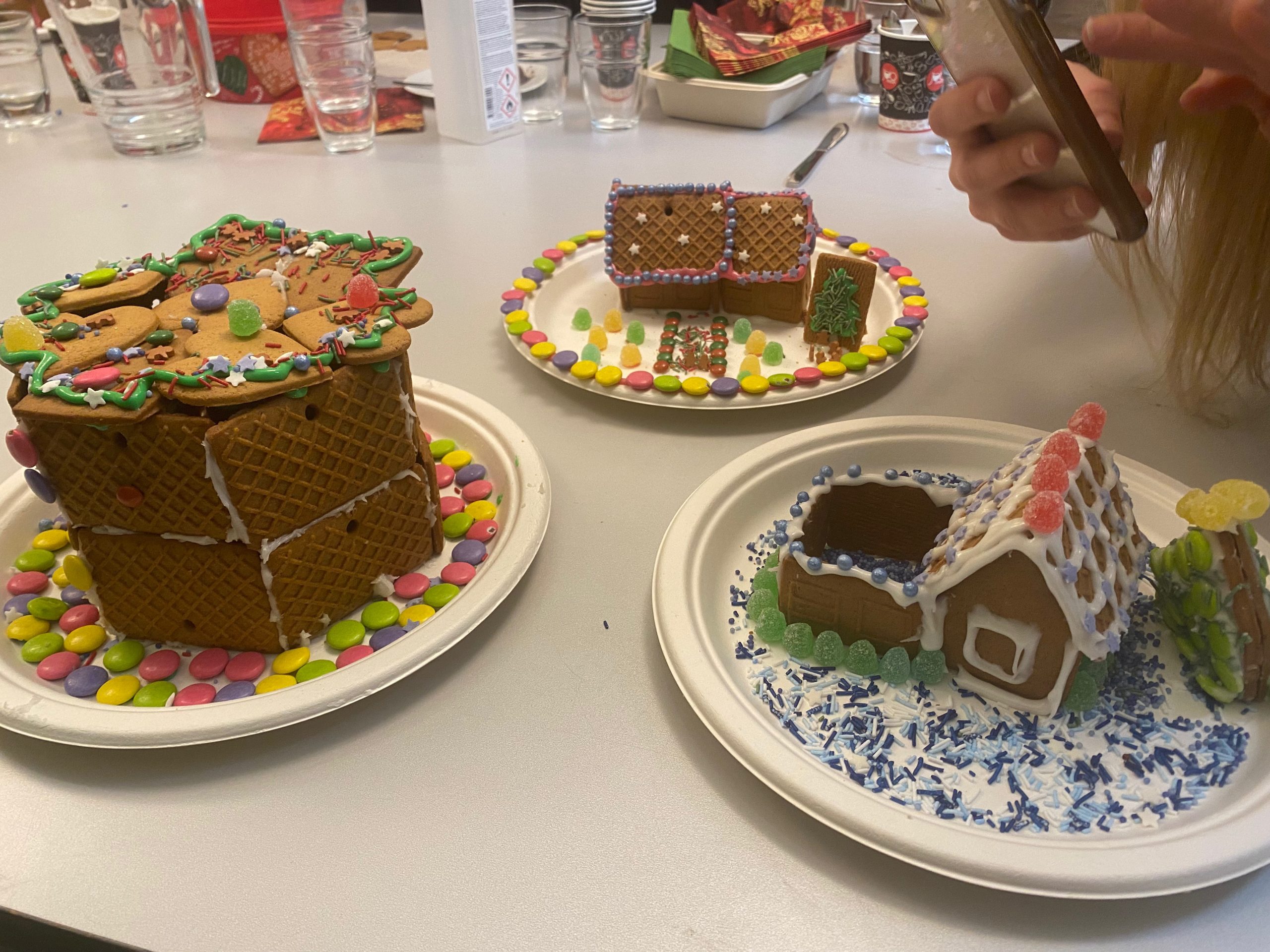 It is a paid part-time job and the best bit is I can even work over the summer holiday. Deadline to apply is usually around August. You can easily read more information and apply on KI website. If you want the job in academic environment while fulfilling role that you can take pride in, I would highly recommend to apply. Unfortunately, the application deadline for this year has already passed.
2. Executive Board Member at SI-KI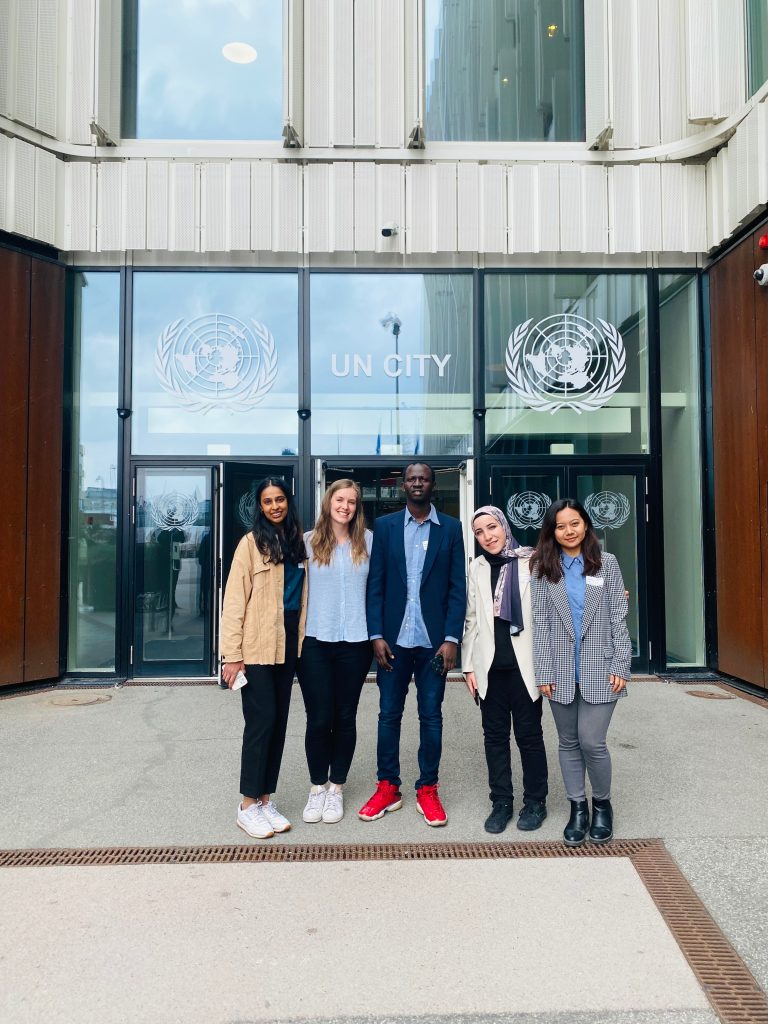 Since I received SI scholarship award for my study, I decided to take part a role in SI-KI association which is funded by SI. We did the activities to connect and support fellow SI students at KI. It was fun to host events and we arranged the memorable trip of officially visiting to the UN head office in Copenhagen together with another Universities. I will write more about this in another post. Volunteer based and hence no salary. You can apply to this, if you also receive SI scholarship.
SI-KI board members at UN city, photo credit: May
3. Education Manager at Public Health Section
This organisation has many activities throughout the year and responsible for the hosting of graduation dinner event. It also involves interacting with student representatives from each courses and MF. I would highly recommend you to apply for this organisation, if you fancy organising many activities for fellow students. Volunteer based job but plenty of exciting activities. PHS is currently accepting application.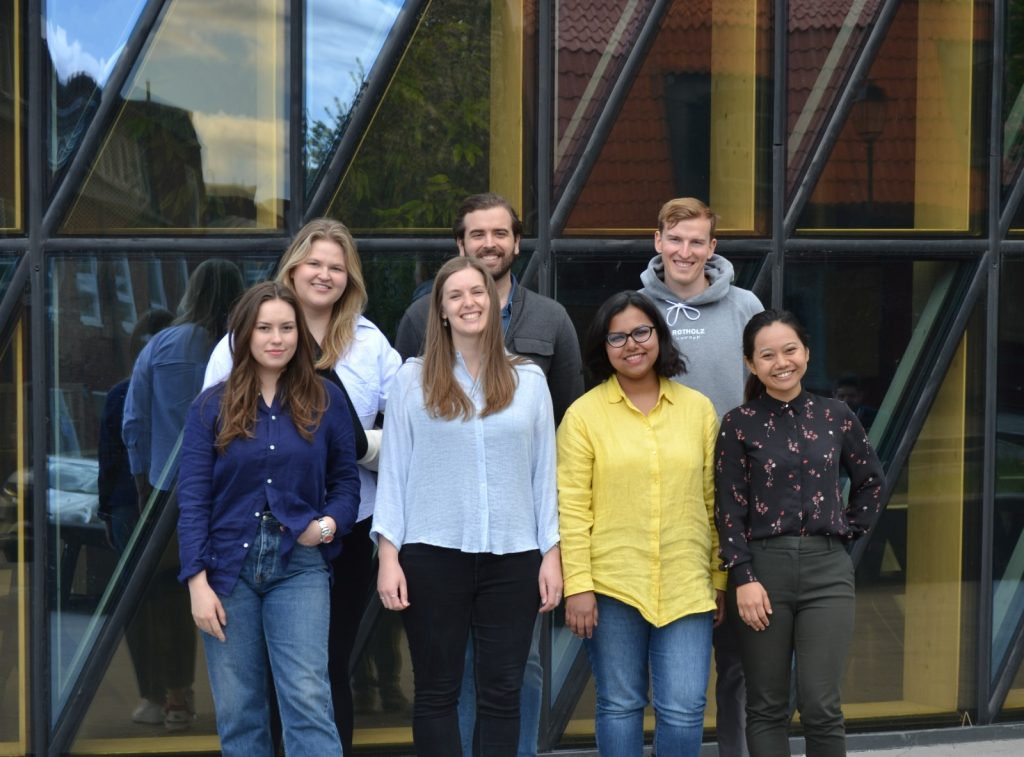 The role I also took part is with PHS (Public Health Section) which is under MF. It represents students from 6 KI courses.
Master's Programme in Public Health Sciences
Joint Master's Programme in Health Informatics
Master's Programme in Global Health
Master's Programme in Health Economics, Policy and Management
The Erasmus Mundus Joint Master Degree in Public Health in Disasters (EMJMDPHID)
Master's Programme in Bioentrepreneurship
4. Mentor at WEDU, 2022 US-ASEAN Women's Leadership Academy for YSEALI
As I wish to give back for the society with the knowledge I have gained so far, I also applied to Wedu (organisation that exist to promote women in leadership role) and being selected to be a mentor for vulnerable young women from ASEAN region. It was volunteer based and I was being paired to coach a medical student from NUS University, Singapore.
Overall
Despite the trade off with my spare time, I strongly believe it is ultra important to take part in extra-curriculum activities which will not only help you gain extra skills but also brings lot of fun and highly motivated friends. You may be thinking like "would these works burden your study??"… Absolutely NOT!!! If I can do it, I am pretty sure you also can…. without any problem. 🙂
If you happens to have questions about any of the role mentioned above, feel free to reach out. You know where to find me. ^_^
Hej! I am Naw, currently attending MSc Health Economics, Policy and Management. Originally from Myanmar (aka Burma), one of the South-East Asia countries. Before joining KI, I completed my first degree in Medicine and then attained MSc in Clinical Dermatology from University of Hertfordshire, UK. Recently I also completed an executive learning program known as "SouthEast Asia Leadership in Medicine- SEAL" at Harvard Medical School. I love international traveling and learning different cultures. Follow me to see lot of blogs related to Asian students, personal experience on my course and exciting traveling experience. ;)