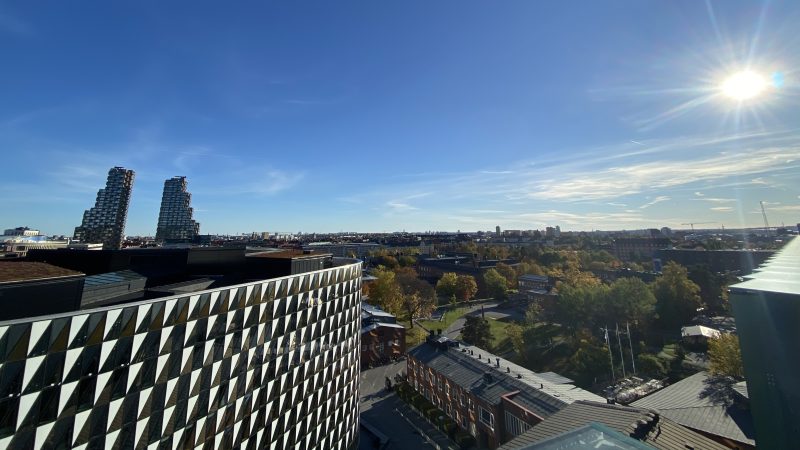 What do the current students think of MSc in Translational Physiology and Pharmacology?
In my previous post you can read all about the demographics of the first Translational Physiology and Pharmacology (TPP) class. But to gain more insights and broaden the perspective, I thought it would be fun to hear more about the experiences of my classmates. In this post you will learn about four students from different backgrounds that were kind enough to share their thoughts in mini-interviews.
But before we begin, first let's get to know a bit more about Federico, Pinja, Sumedha and Panagiotis!
Federico is from Sardinia, Italy and studied BSc in Pharmaceutical Biotechnology at the University of Cagliari. In his final year he joined Per Nilsson's group to do a 6-month internship here at KI working on novel potential drug targets to treat Alzheimer's disease. Currently he is a co-manager of marketing and communication of CHaSE 2022 and a core team member of Synapse, which is a non-profit student-driven life sciences organisation.
Pinja has moved to Sweden from Finland. She has graduated from Centria University of Applied Sciences with a BSc in Chemical Engineering as well as from LAB University of Applied Sciences with a nursing degree. She has now specialised in interventional cardiology and continues working as a cardiac catheterisation laboratory nurse at Karolinska University Hospital and also as a content curator for TEDxKI.
Sumedha is originally from India, but has lived the past 13 years in Stockholm. She completed her bachelor's degree in biomedicine here at KI. Her bachelor's thesis focused on the relationship between REM sleep and its role in mitigating stress in the Franks-Wisden Lab at Imperial College London. Now she interns at the Schulte lab here at KI, which investigates mechanisms of signal transduction and signalling specificity mediated by the Class Frizzled (FZD) receptors.
Panagiotis is from the island of Korfu in Greece. He studied pharmacy at the University of Patras and worked as a pharmacist in a community pharmacy in Athens and served in a military hospital in Greece. In his free time he likes to play tennis and chess as well as write economic articles on health policies.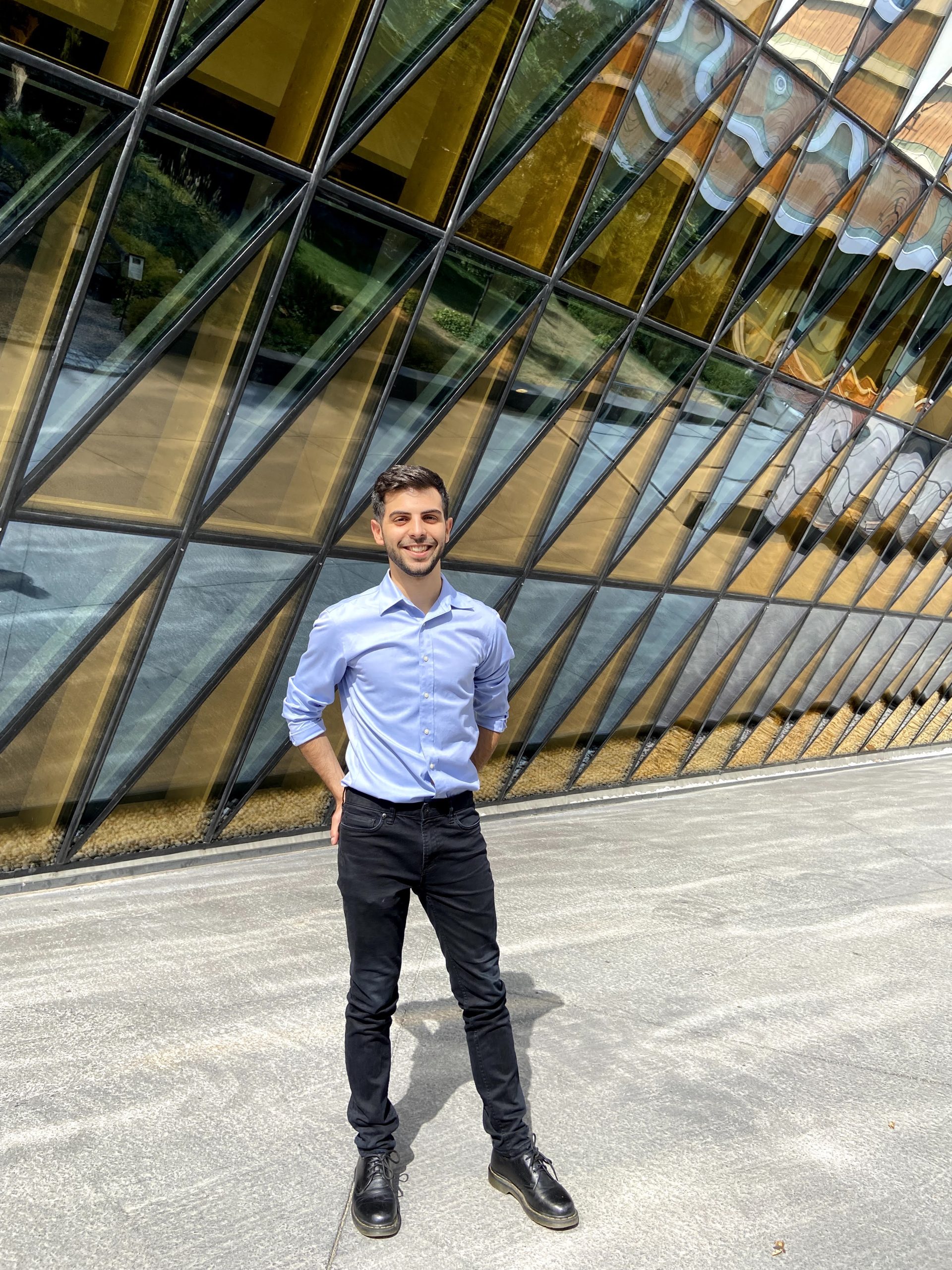 Why did you choose this programme at KI?
Federico: I chose this programme, because it was a perfect fit for me as I love both physiology and pharmacology. So it is just amazing to study them together in the same master's programme. Secondly, I also had an opportunity to do a 6 month long internship here at KI working on novel potential drug targets to treat Alzheimer's disease. During that time I found that I really loved both Sweden and KI as it is a really inspiring environment with a lot of cool opportunities.
Pinja: I wanted to learn more about human physiology and especially the different physiological pathways behind various illnesses that I phase in my work as a nurse. This programme was the most interesting and suited my background. I also want to take part in changing the way healthcare personnel can further educate and see the openings that this master's programme will offer.
Sumedha: I wanted a career in the business side of the medical field with respect to physiology and pharmacology. So I essentially had two options: TPP or the Bioentrepreneurship programme. But I thought that this programme was a better-suited choice for me because of the balance between the science and business sides, with the business part coming in through the elective courses and internships in companies in the second year. Although the Bioentrepreneurship programme also offers these types of internships, there isn't a lot of focus on the science compared to TPP. In addition, I had a chance to talk to the programme director Jessica Norrbom before applying. We discussed the different opportunities to build relationships with pharmaceutical companies during my studies. She also mentioned that one of the reasons why KI has created this programme is because of the large interest and demand from the pharmaceutical companies.
Panagiotis: I think that this master's programme suited my previous work and educational experiences as well as my future plans by giving possibilities both in academia and industry. Also, the translational aspect of it seemed really interesting and added a unique perspective. I chose this at KI because I think it is a great environment for educational and personal development.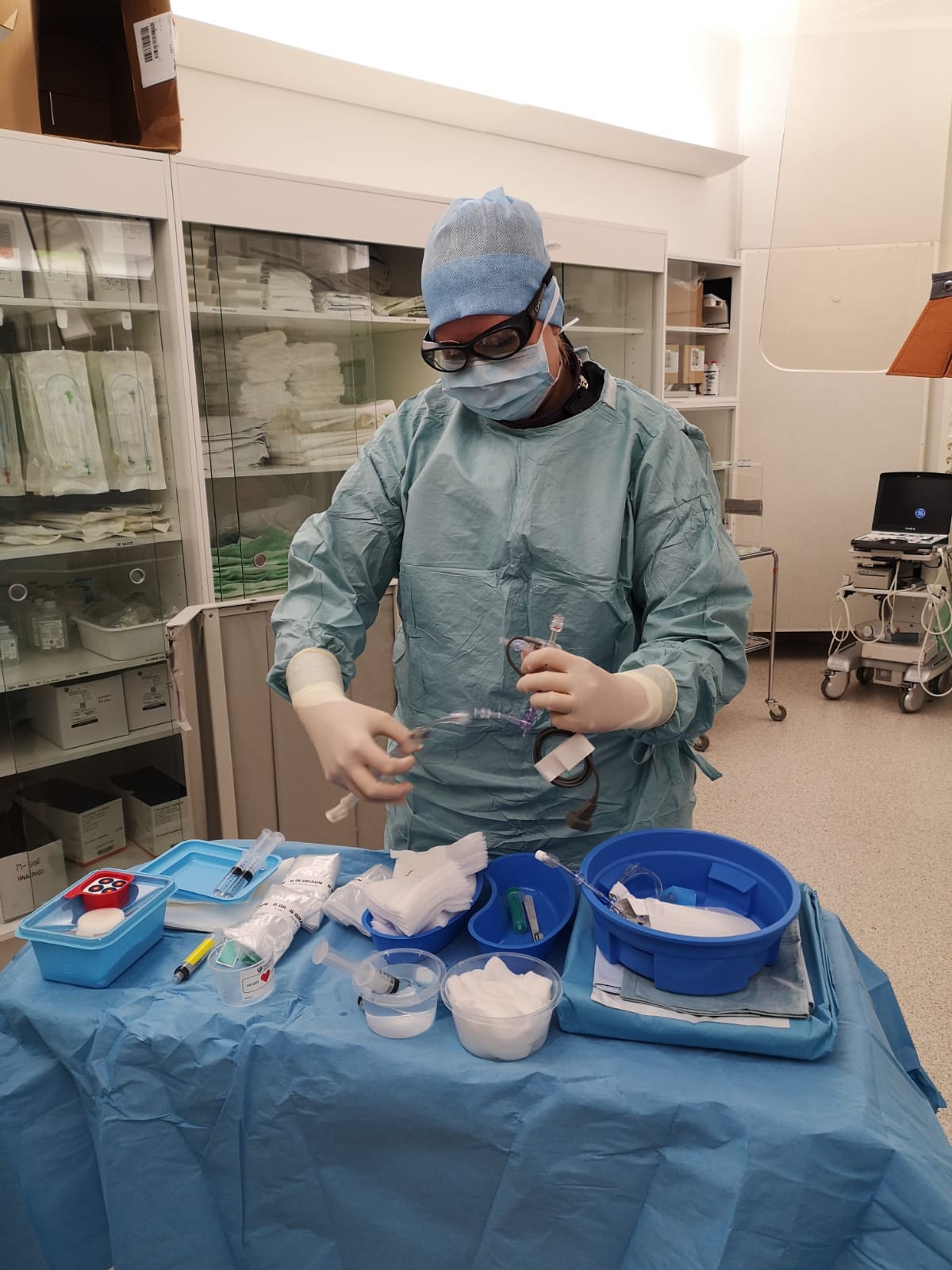 What have you enjoyed the most about the course so far?
Federico: So far I have enjoyed team-based learning (TBL) the most. It is really different compared to the Italian system that I am used to, which has a lot more theoretical individual studies and memorisation, however, TBL mimics the real-life work environment, where people collaborate with each other. So I think it is super important to learn how to properly work in a group. For example, I see a huge difference in the way I work in a group now compared to a few weeks ago, and I am improving a lot thanks to TBL.
Pinja: The people. My classmates come from various backgrounds and I feel that the discussions we have had around the course topics have educated me the best.
Sumedha: Even though it was something I initially dreaded, my favourite part so far has to be the individual written assignments as part of our first course called Integrated Physiology and Pharmacology. For me it's an incredibly enjoyable process to research these physiological subtopics in greater detail. And when I do my research, I go through around 20 papers to extract key pieces of information and integrate these findings in such a way that helps me to accumulate these thoughts and processes. Overall it has further motivated me and made me feel secure in my decision to choose this programme.
Panagiotis: Definitely the TBL style of the programme, since I hadn't done anything similar in the past and I really enjoyed working in groups. Also, I genuinely learned a lot by cooperating with classmates from different backgrounds and observed various different approaches or schools of thinking towards the same problem, thus broadening my perspective.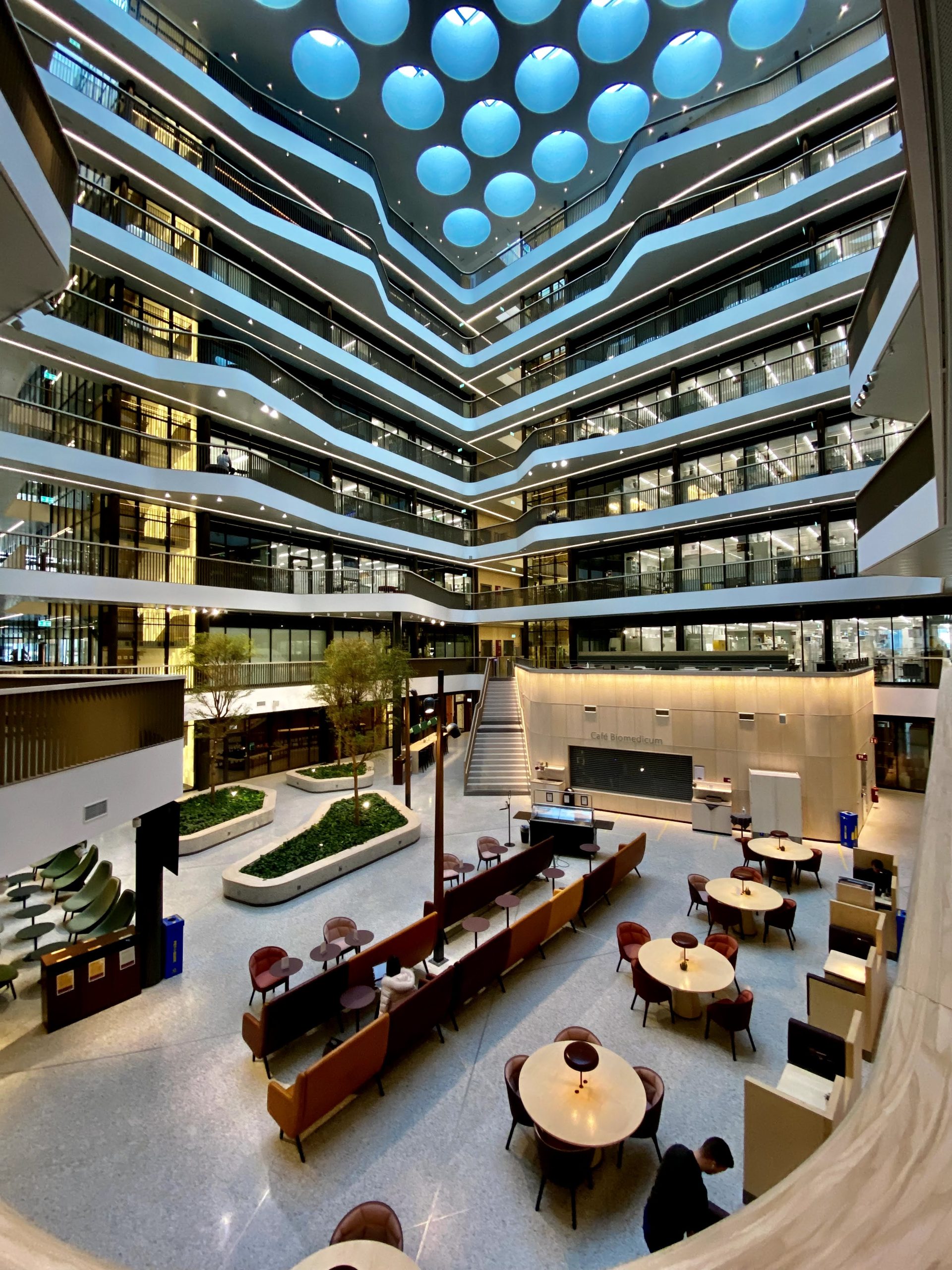 What are you looking forward to the most in the next semesters?
Federico: I'm looking forward to the 2 research projects and the final thesis, as I really want to get back to lab work. Although I understand that we need to learn the theory first, I'm really excited for the second year, because 75% of that is based in a lab.
Pinja: Our first project course as well as the course on experimental pharmacology. I am hoping that the project course will offer us the possibility to choose the topic based on our interests.
Sumedha: It definitely has to be the elective courses, as I hope to partner with the life science industry and pharma companies to see if that work environment is actually the right fit for me. This is something I can wait to get hands-on experience in!
Panagiotis: I'm looking forward to more lab work and practical experiences in scientific research.
Do you have any recommendations for students who are considering applying to Translational Physiology and Pharmacology?
Federico: First and foremost, it's super important that you are really passionate about your work and what you're going to study. Secondly, be active and focus not only on your lectures, but also the extracurricular activities, as I think that these will really help your application to stand out. Third tip is to do an internship here at KI, as this could be a nice way for you to see if you like it here, and if it is the right place for you, as it is for me. You would also gain excellent experience that would look great on your CV. Last but not least, you should continue to read the KI student blogs, as you will get a lot of amazing insights from our ambassadors.
Pinja: Go for it! Studying in a fairly new programme is incredible and really gives you the opportunity to affect the content, give feedback and really help in shaping up how the programme will be taught in the future. The professors of this course have an amazing network of researchers in KI and abroad and they couldn't be kinder or more helpful in connecting us with internships.
Sumedha: You need to thoroughly enjoy physiology and pharmacology! One thing that was very clear in my decision was that I like to see the big picture, which is essentially what integrated physiology and pharmacology does. I don't like to see individual pathways in excruciating detail for prolonged periods of time. So if you enjoy seeing the bigger picture, but also sometimes going into the details such as what particular pathways are involved in certain diseases, then this would be the right programme for you.
Panagiotis: Organise your application thoroughly and prepare for the exciting life in Sweden!
I personally completely agree with all of their recommendations! If you have been inspired to apply for the MSc in Translational Physiology and Pharmacology programme, check out the official KI website for more details!

I am Karolina and I am a digital ambassador and a blogger for the Master's Programme in Translational Physiology and Pharmacology here at KI. I was born and raised in Estonia, but for the past five years I have lived in the UK where I studied biomedical sciences with a focus on pharmacology. Outside of school I like baking with friends as well as doing water sports. When the weather starts to get warmer, I look forward to kayaking through Stockholm's world-famous archipelago.