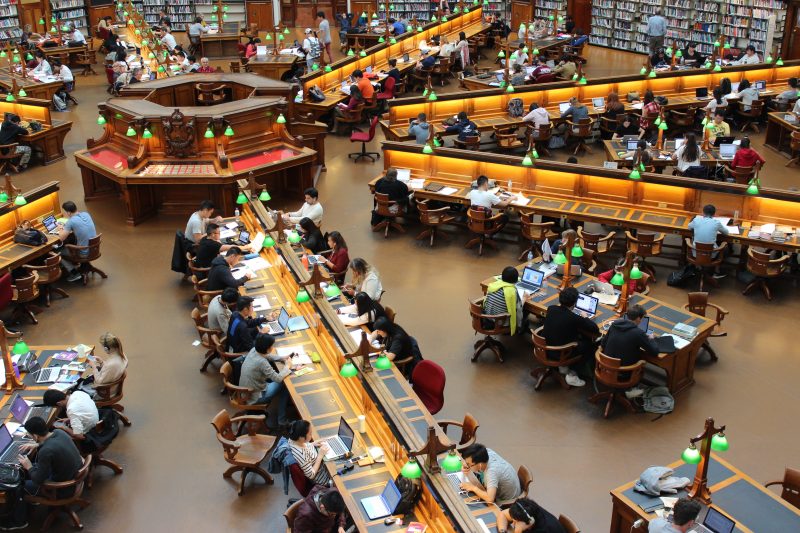 The study environment at the Karolinska Institutet
Cover image by Pixabay at Pexels.com
Dear reader,
Most likely you are reading this blog because you would like to apply to KI for the upcoming academic year. Most likely you either know that this is the place for you or you are still trying to make a decision. Reading the Digital Ambassador blogs are one good way to assess how the programmes, student life and extra-curricular is here. However, for those of you wondering about KI's academic atmosphere, I decided to speak about the study environment.
Before I begin please note that this blog reflects my own personal opinions and will of course differ by person and programme.
Overview of the study environment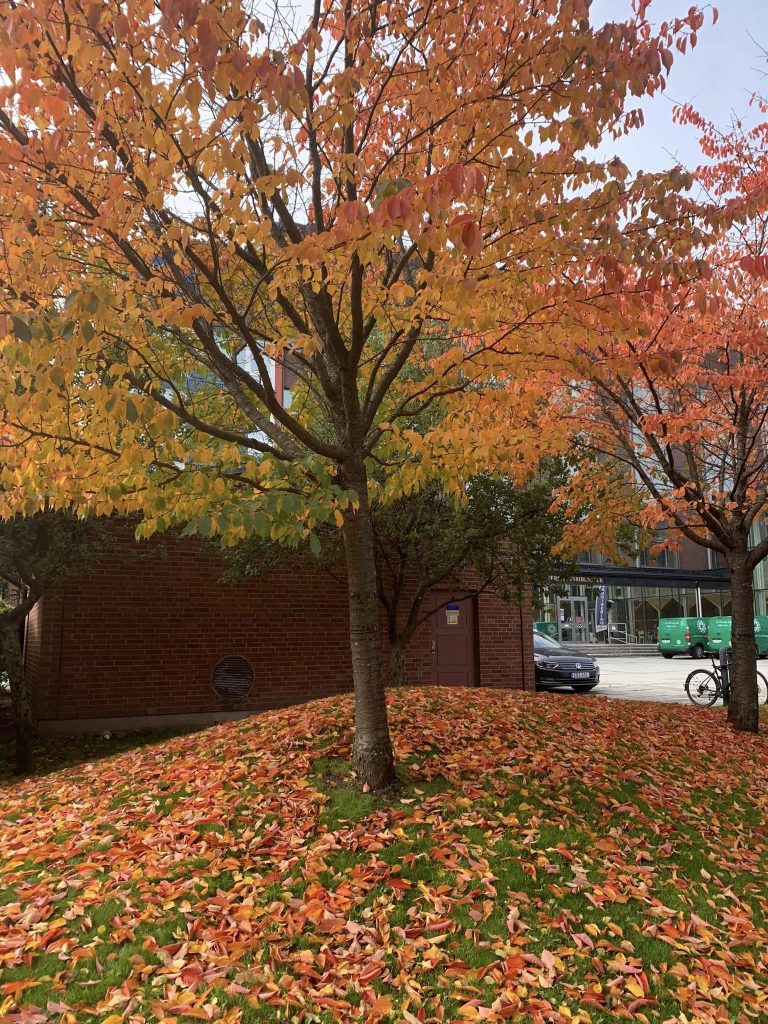 KI has a relaxing atmosphere. The study environment is one of academics and research, but also fostering individuality and critical thinking. After all, this is a medical campus. The lecturers encourage us to question everything and bring in our opinions even if they contrast to their own. They try to guide us to the correct answer even when we are wrong. One of the best things about KI, is that you can challenge a lecturer's opinion for your own learning.
Academics
Assignments
The assignments at KI usually follow exactly what was taught in class, in my particular degree. There is a practical part to each theoretical class and we have a lot of extra time to complete them. In Global Health there is a lot of group work that allows us to learn from our peers.
Exams
The exam environment at KI, can be a little stressful. The coursework is pass or fail so passing a course depends entirely on how you do in the final exam. With all or nothing riding on one moment students take their exams very seriously. However, there is not really a competitive atmosphere. I personally do not get the feeling that there are only a handful who can pass. Or that I have to outdo my classmates in any way. No one is made to feel lesser than because of their grades because the exams are also pass or fail. So one can pass with 89% or 65% and no one will know.
However, because the grades have no range it can also make it extremely stressful on the individuals. Since there is only a fail, pass or pass with distinction, then everyone tries to aim really high. A pass with distinction in my particular programme is usually around 90%. Students can become very demotivated even if their grades are high. Simply because it does not sit at the top of the grading scale. Maybe having a range of grades such as A+, A and A- makes it easier to relieve some of this stress but it also does not have the advantage of above.
Physical environment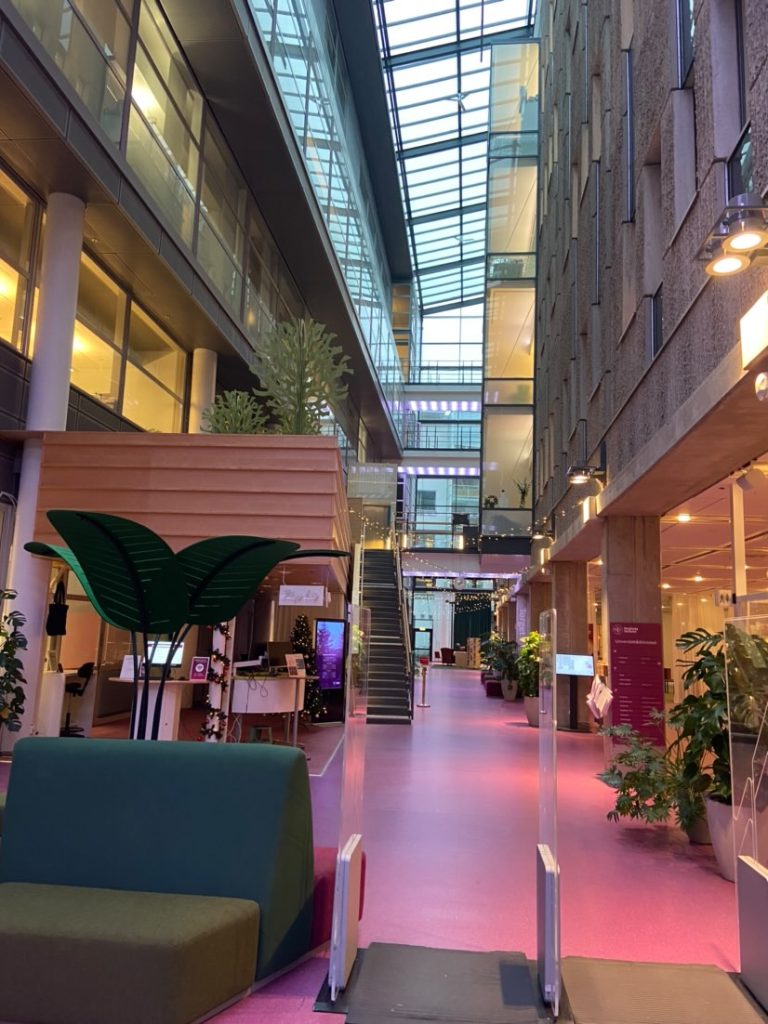 The Solna and Flemingsberg campus have many natural spaces. There are green spaces everywhere that students can walk through when they need a break. I believe this fosters peace of mind when there are walking trails through trees and lovely shaded trees to sit under. The classrooms also have a lot of glass allowing us to look outside. The campuses are extremely beautiful. I do not get the sense of being cooped up in a cell here, and it is easy to take a walk when I am tired from all-day classes.
The classrooms are modern and bright with good ventilation and soundproofing. Students can book particular rooms for studying in if they would like to sit on campus too.
Mental Health and Support
I cannot comment on the state of minds or how stressful it is for other students. However, KI has a mental health centre called the student health centre for any students who are struggling to cope with exams, winter or being away from home. There is also support from the study counsellor as well as the programme coordinators and of course your peers.
Student Support
Depending on the type of support needed there are different networks for student support.
If it is about mental health then the student health centre is the best place to go to.
KI does not have student administration set up so there is no particular place that an international student can go to where you can get support on things you may not understand like navigating the health system or how to get career advice but there are people that you can speak with like your study counsellor, or the lecturers in your programme who will be very willing to give you advice. For fee paying students there is someone who takes care of how you pay your fees or any administrative questions about KI that you may have.
Disability support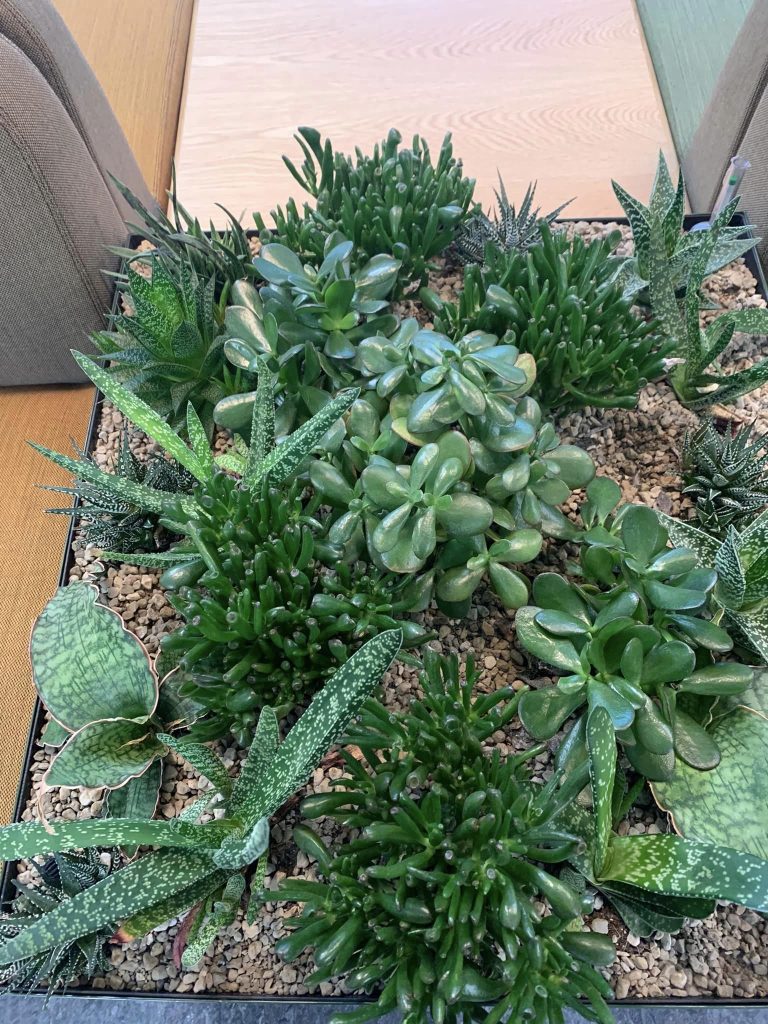 I wrote about disability support in my blog "Why you should choose the Master's in Global Health at the KI", however, I will expand here.
There is a coordinator for disabilities on campus who students with disabilities can get in touch with for education support.
Some of the services they offer are studying with a tutor, mentoring support, note-taking support, sign-language interpreter and more which you can read here. Most importantly they also have this sort of support for students who are interested in pursuing their PhDs here at the KI.
Of course everything is confident should you decide to reach out to them for their help, so your personal information will remain private to you.
I hope this blog covers everything about the study environment at KI. However, if there is an area that I did not cover please feel free to ask me about it and I will also include it here.
Hi, my name is Zaynab and I am from Trinidad and Tobago, a country in the Caribbean. I am currently studying a Master's in Global Health here at KI and am a blogger for the DA team. I look forward to sharing my experiences at KI and I also hope to expose students from the Caribbean to university life here in Sweden.