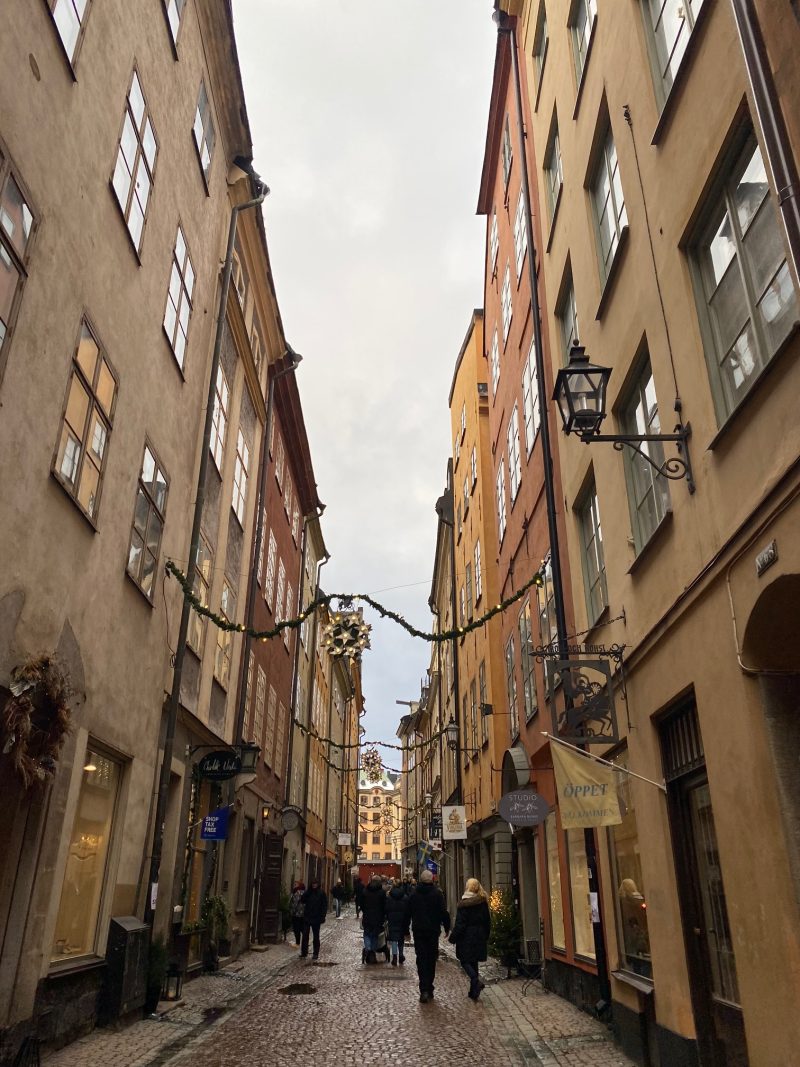 Perks of living in Stockholm in December
Living abroad gives us opportunities to explore the country during every season. Autumn and winter in Sweden were amazing. The months were super busy but also satisfying. Here is an overview of what I did last month. And some recommendations on what to do in Stockholm during winter.
Let it snow
I'm from Poland, so cold temperatures and snow aren't new. But for most of my friends, it was! There were three days when it was snowing heavily! And these days, we decided to go to Stockholm Quality Outlet and IKEA in Barkarby. It took us almost two hours to get there (because of the snow), but we managed it and had a fantastic time. Half of my friends were exploring shops in the outlet to buy Christmas presents for their family, and half of us were enjoying IKEA shopping (new candles, glogg, and pillows, yay!). Of course, we ordered famous Swedish meatballs and cinnamon buns!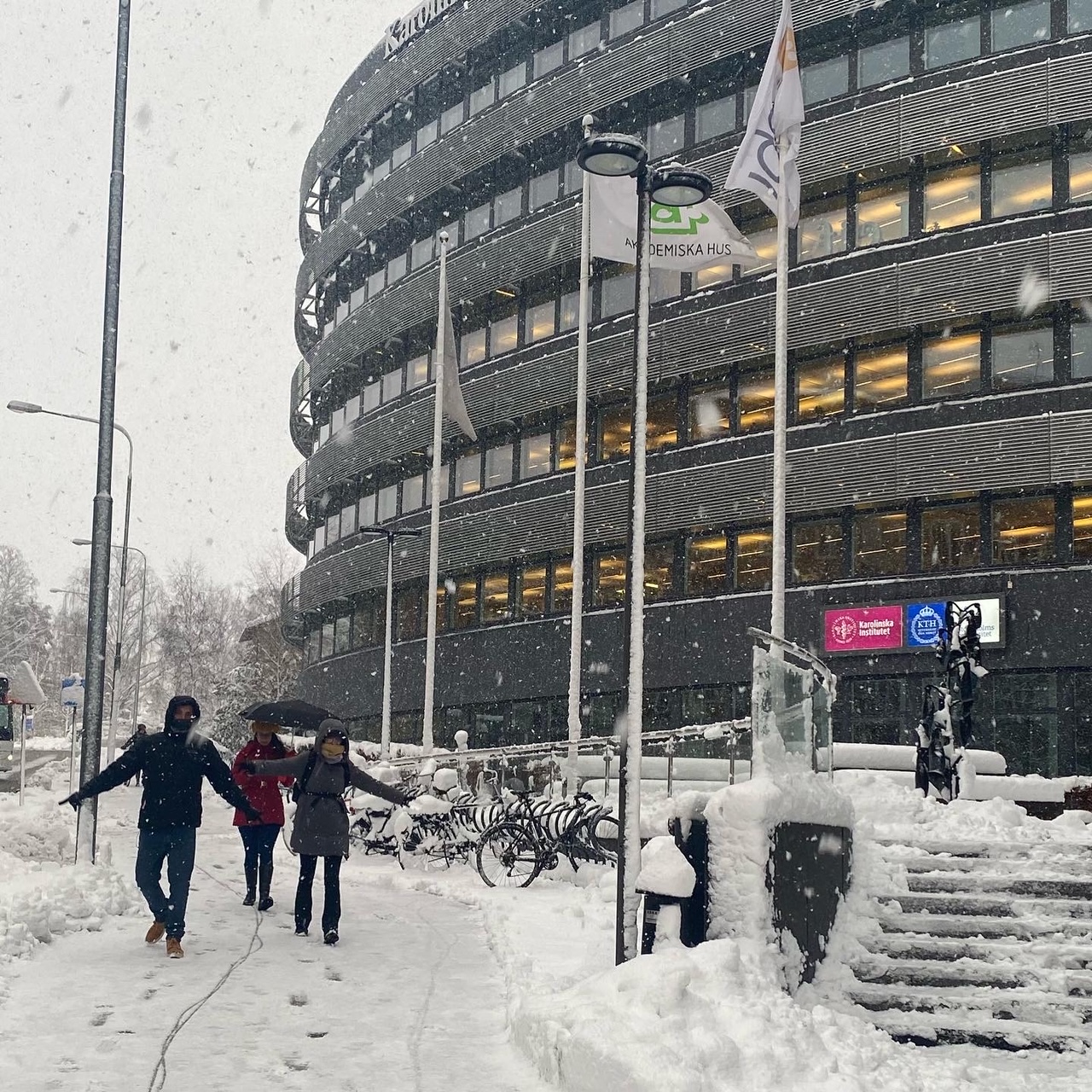 Nobel week
As you may know, Stockholm is a city where Nobel Prize is awarded. That's why Stockholm city organizes tourist attractions for tourists during the week when the awarded ceremony takes place. I strongly recommend coming to Stockholm on these dates because you can attend Nobel lectures, see Nobel Lights in the city center and enjoy the Christmas market. A lot is going on in Stockholm then, so that you won't be bored. You can also check skating in Kungsträdgården to feel the atmosphere.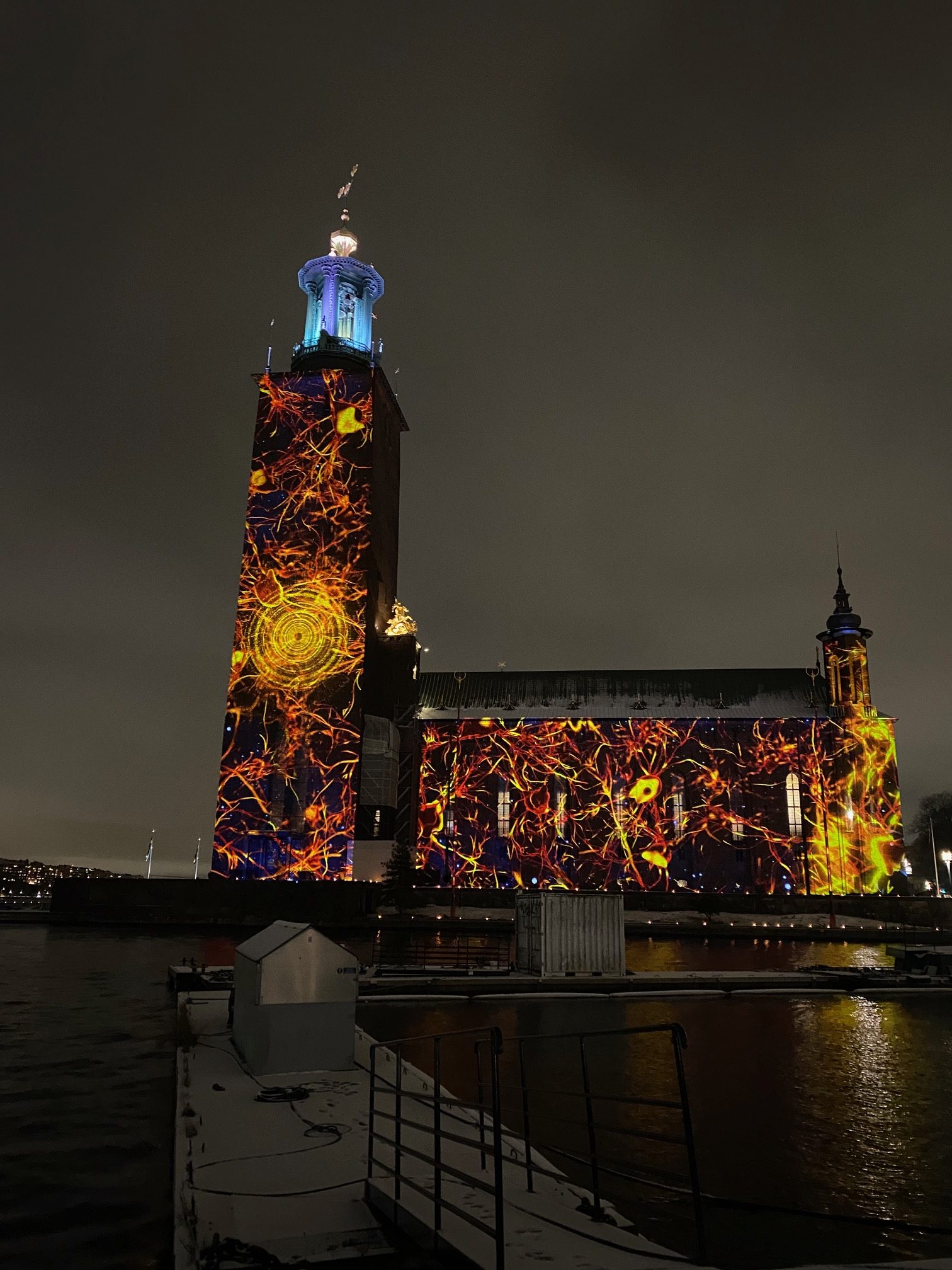 Christmas Market
For those who love Christmas the same as me, I'm happy to announce that Stockholm in December has become a Christmas vibe. You can find glogg, ginger cookies to make ginger houses, and rice pudding – typical Swedish Christmas food in shops. I was super excited to go there when I heard that in Gamla Stan
is Christmas Market! So I went and… I was disappointed. Swedish people should visit Wrocław in Poland to feel the good Christmas market vibe. That one in Gamla Stan is small, crowded, and has only some "shops" to buy souvenirs or Christmas food. There is no place to hang out with friends, sit, or take Christmas photos. Maybe that is the Swedish way – naturally simplicity.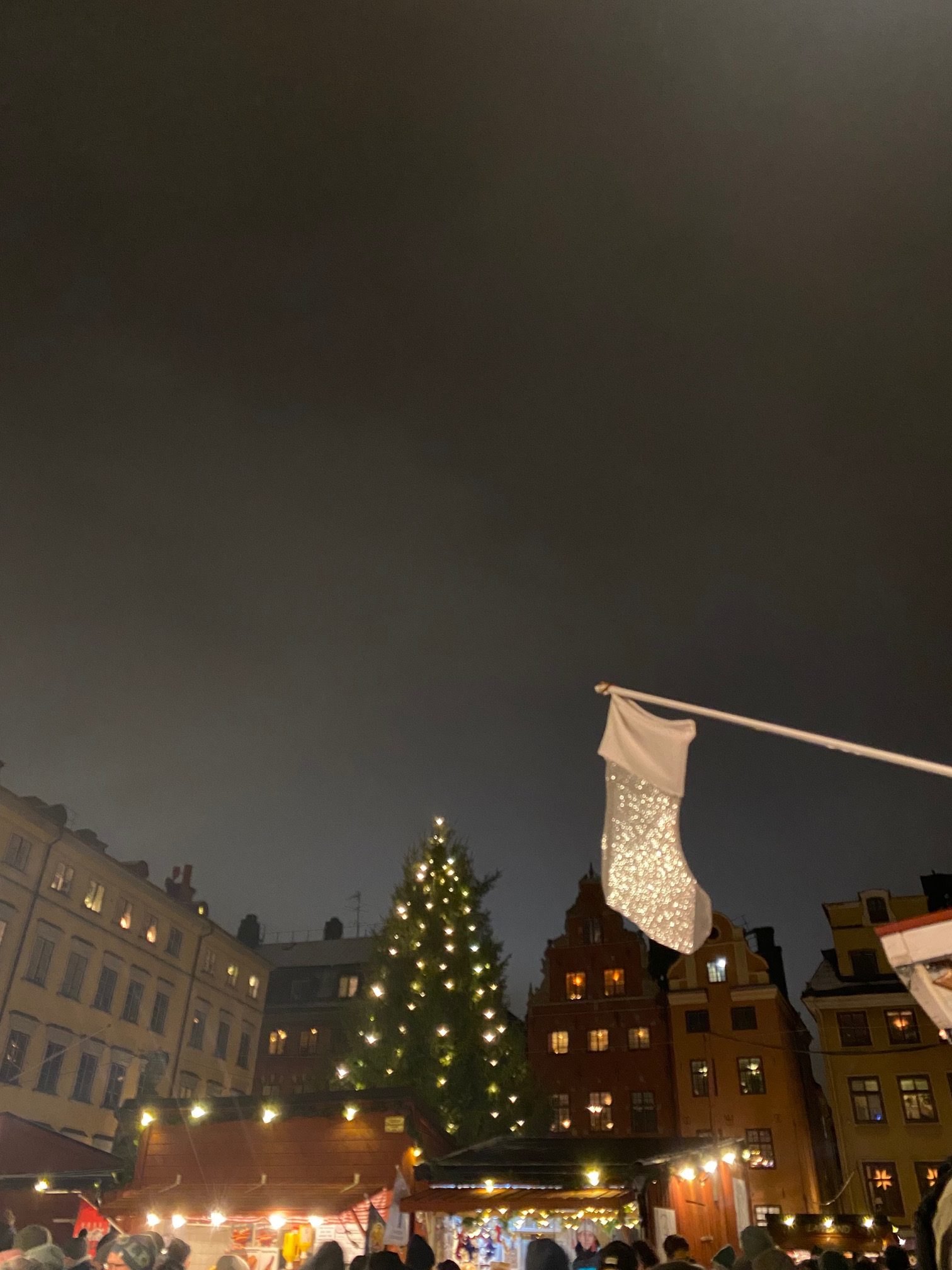 Chinese dumplings?
If you want to feel the Christmas vibe in your home without going out (minus degrees hits differently here), I recommend cooking with friends. We decided to cook traditional Chinese dumplings, so we spent more than 3 hours cutting cabbage, and meat, making dough, and folding dumplings. It was so much fun! Advice – don't wear black trousers when using flour. It turned out that you could also make Chinese dumplings in the Polish way (I don't know how to fold them in the Chinese way). Boiled ones even taste similar, but steamed ones were my favorite. I love studying abroad because of the diversity. Before coming here, I didn't expect to eat dumplings with chopsticks – mixing cultures might be funny!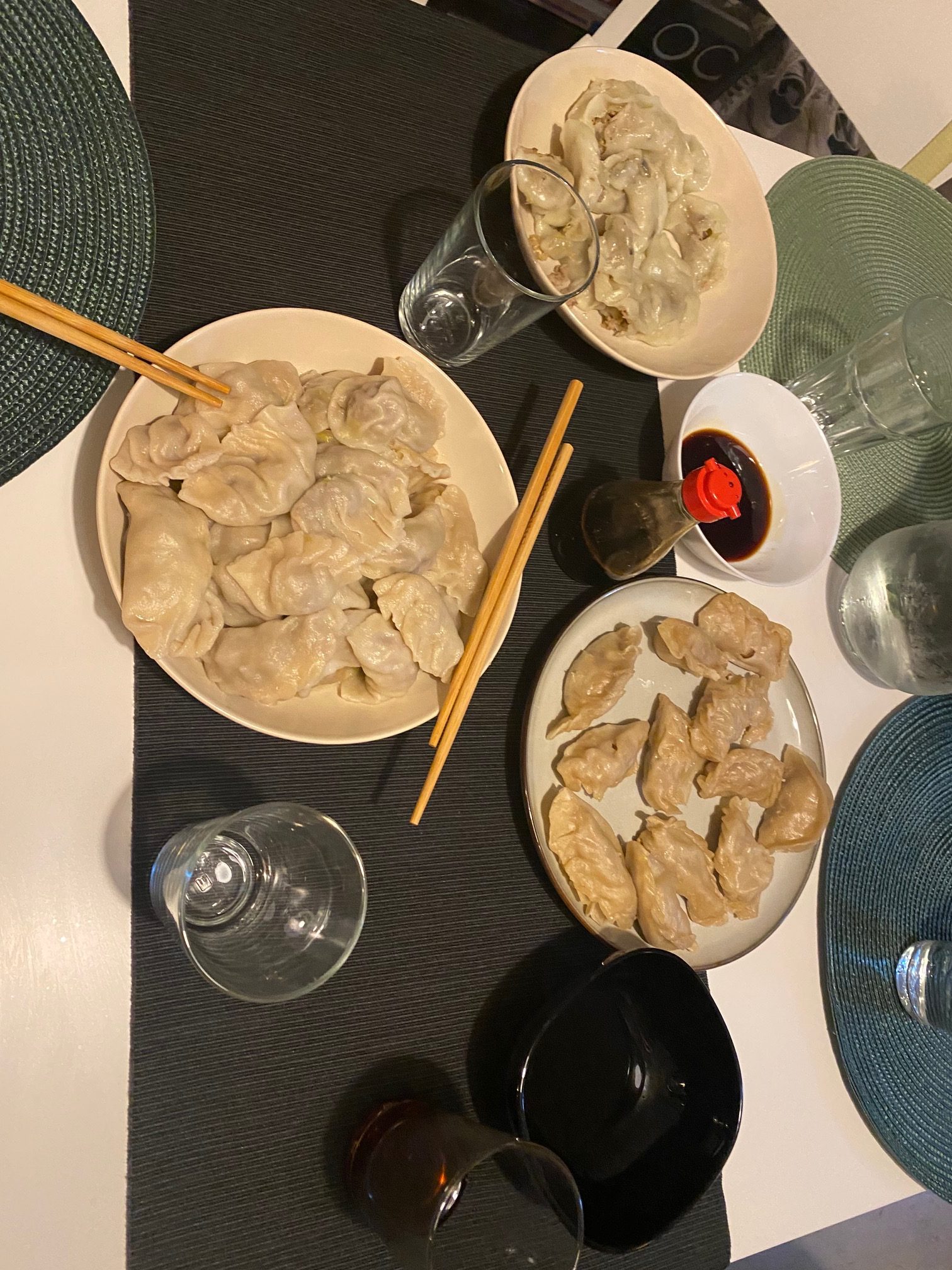 Christmas mingle
Around Christmas, everyone has a better mood and is more nostalgic. With my classmates and second-year students from Health Informatics Programme, we organized Christmas mingle. It took place at the top of Biomedicum at KI. They showed us "the best Stockholms view" – as they said. We had some presentations about job opportunities after studies with guests, and we could talk with each other and exchange contacts (networking as always). There was also fika time with coffee and glogg (of course!) and some Swedish Christmas buns with saffron and raisins (raisins? really?). In the end, there was a Christmas quiz with presents for the winners.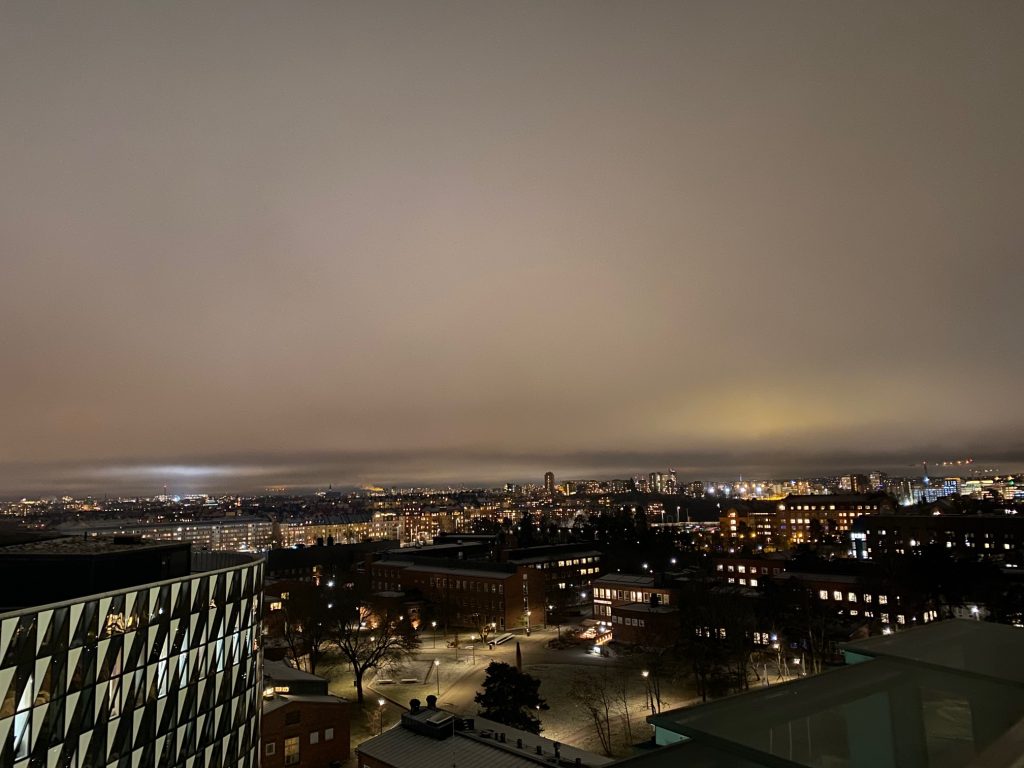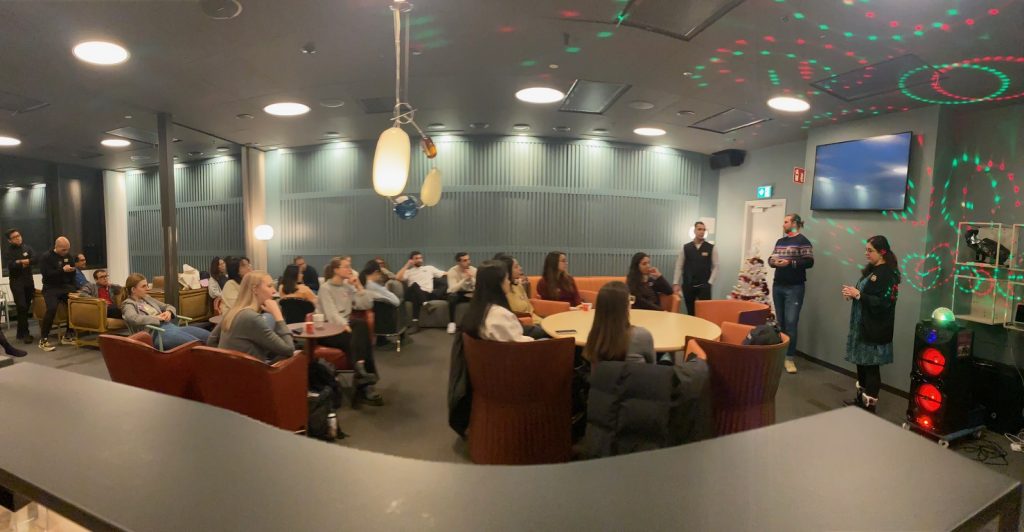 I would say that December was the best month here so far. I'm looking forward to next year and new challenges and opportunities. I wish you a happy New Year 2023!

My name is Anna and I'm 24 years old. I am from Poland. I am studying the Master's Programme in Health Informatics at Karolinska Institutet. I have always been interested in Scandinavian culture; fika time is one of my favourites! I like to bake, edit videos, and play basketball or chess in my free time. I'm also a Stephen King enthusiast. A fun fact about me is I don't have space for more books in my room!