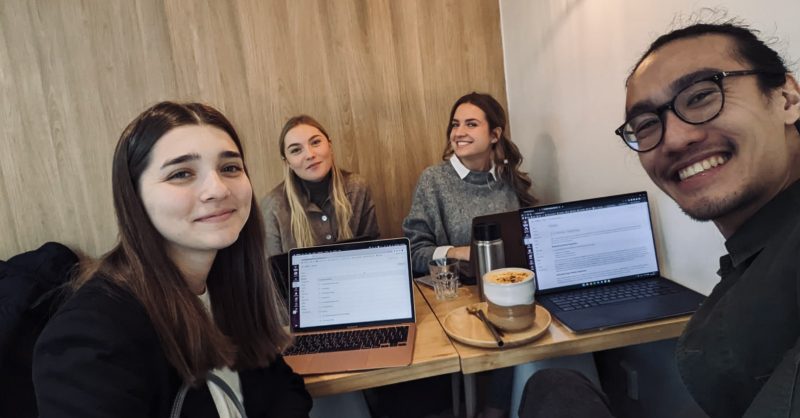 A day in the life of an MBE student
How much time do they spend in class? What is the workload like? Do they have enough free time to pursue their interests? Those were some things I was curious about when applying to the master's in bioentrepreneurship programme. I figured the most simple way to answer these questions is to guide you through a regular day in the life of an MBE student. Let's get to it!
9:00-10:00
The first thing we had that day was a group presentation for our Strategic Management Control course. For this specific presentation, we had to choose a certain company and analyse it on multiple levels. The 5 minute presentation was followed by 10 minutes of opposition from another group. During this time, we had to answer questions and defend our stance. There is a lot of group work throughout the programme. It is important to learn to work with different perspectives and practice clear communication.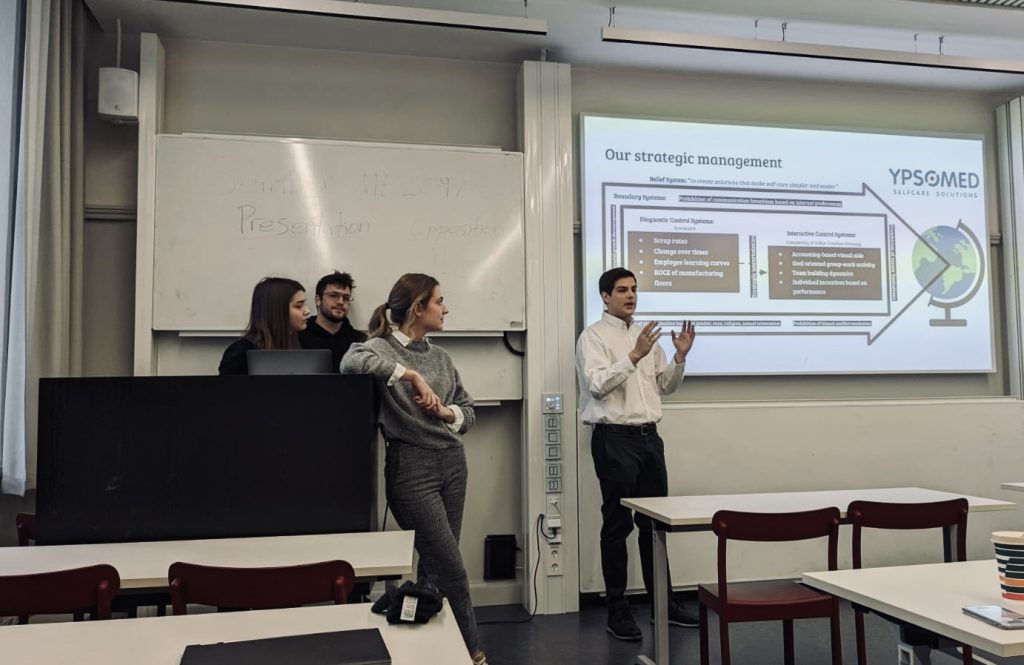 10:00-12:00
The presentations took place at the beautiful Royal Institute of Technology (KTH) campus. Once we were finished, we walked to the KTH cafeteria to grab some coffee and lunch. We discussed the presentations and our plans for the rest of the day. Sometimes I go to the KTH library to study even if I don't have class that day. The campus is located in a beautiful area and it's nice to walk around town for a bit afterwards.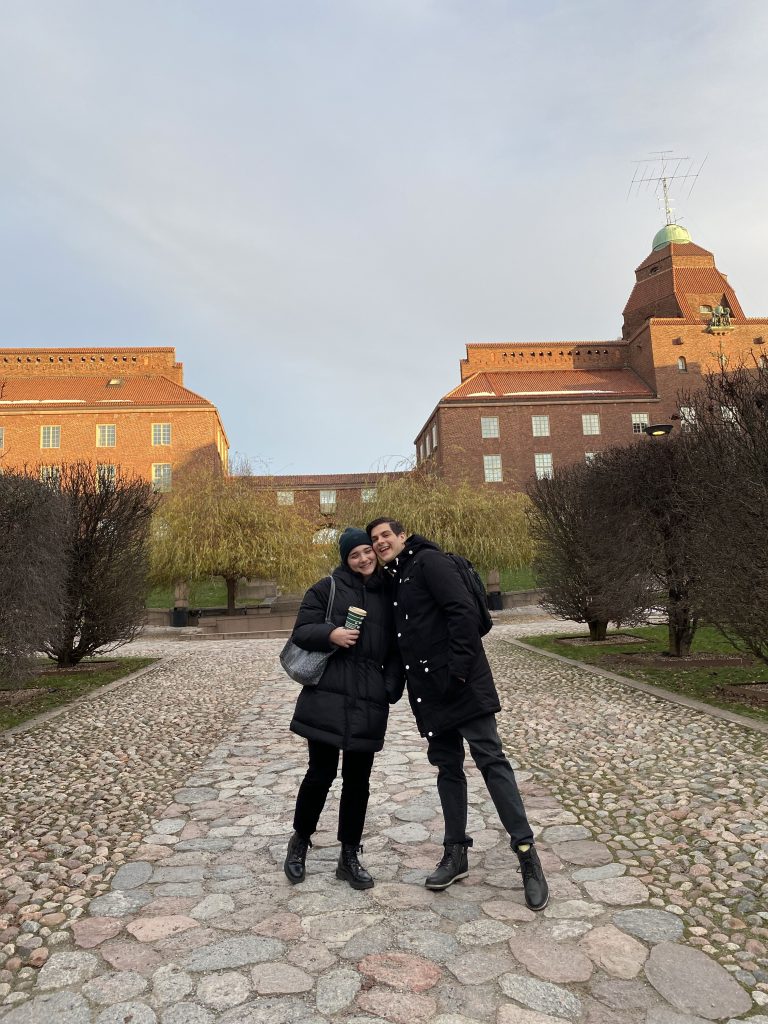 12:00-14:00
After lunch, we decided to go to my friend Yan's favourite matcha place and study for our upcoming Marketing Analysis exam. One thing that surprised me about the Swedish course system is that students usually take only one or two simultaneous courses per month (read more about it here). The exam length and difficulty varies between courses, but there is more than enough time to prepare for each. Time management is key!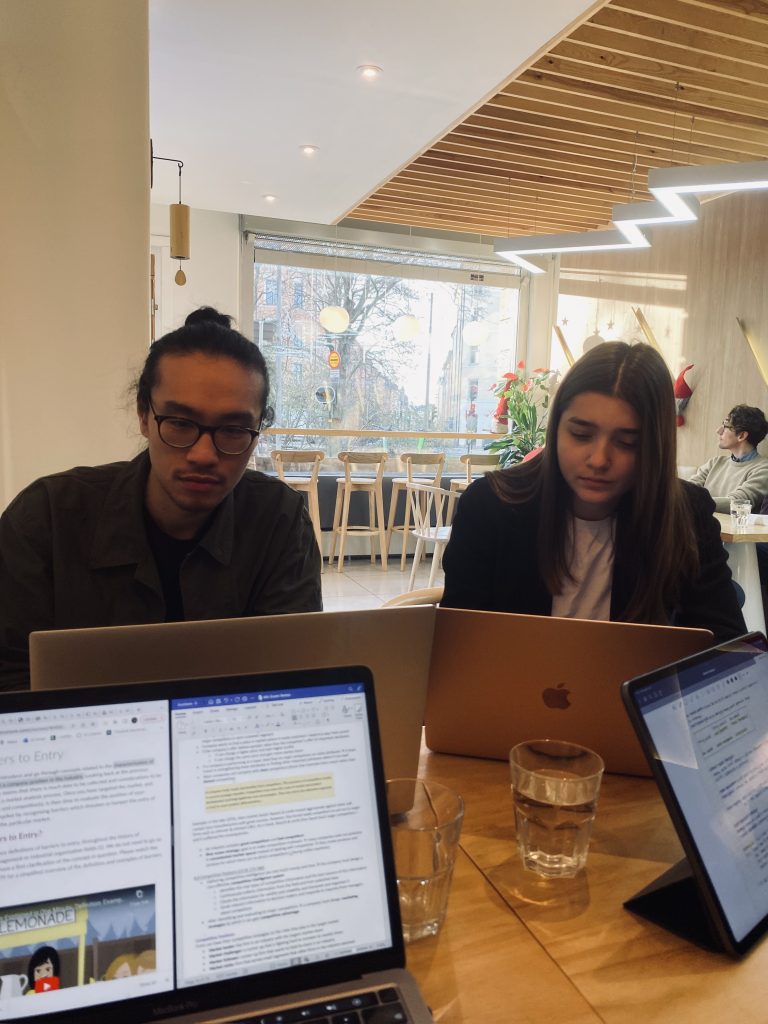 14:00-17:00
Once our study session was over, my friend Antonella and I went back to the Karolinska Institutet campus in Solna. You can read more about finding accommodation here (please note that the housing regulations have changed as of January 2023). Once at home, we went to do our separate things. Antonella went to the gym, and I made some dinner and studied a bit more. And that sums up my evening 😊
It's important to keep in mind that all days are different. Some days are more packed with classes, workshops or guest speakers, and other days are free. I have a tradition where I plan my upcoming week ahead of time on Sunday evening. That way, I make sure I have a balance between school, social and personal life. Overall, I believe it is very manageable!

My name is Fausta. I am originally from Lithuania, but spent most of my life in Canada, so the Swedish winters do not scare me! I'm the blogger for the Master's Programme in Bioentrepreneurship here at Karolinska Institutet. I am also a camping enthusiast and a huge fan of exploring new hidden cafés to visit in Stockholm. I am excited to share my experiences and adventures in Sweden and hopefully provide some useful tips and tricks!