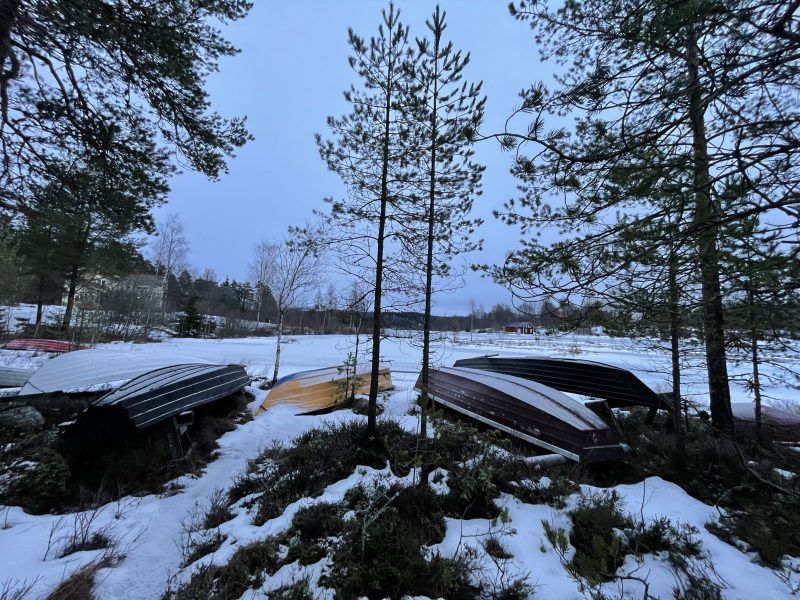 How we celebrated the end of our first semester of MSc in Translational Physiology and Pharmacology
We've finished the first ever semester of MSc in Translational Physiology and Pharmacology and let me just say that is was a long one. Most of it was focused on a continuous course called Integrated Physiology and Pharmacology, which consisted of 4 parts without any real breaks in-between. So as 13th January was the official end of the course, a group of us thought that it'd be great to celebrate this and do something cool, like a weekend trip to Dalarna. Here what we got up to there!
To start with, we booked an Airbnb in this small town called Fredriksberg in the west of Sweden. Fredriksberg is surrounded by beautiful wilderness with great forests and lakes almost everywhere you look, so our main plan was to go on walks and enjoy what the nature has to offer.
Friday's drive and board games night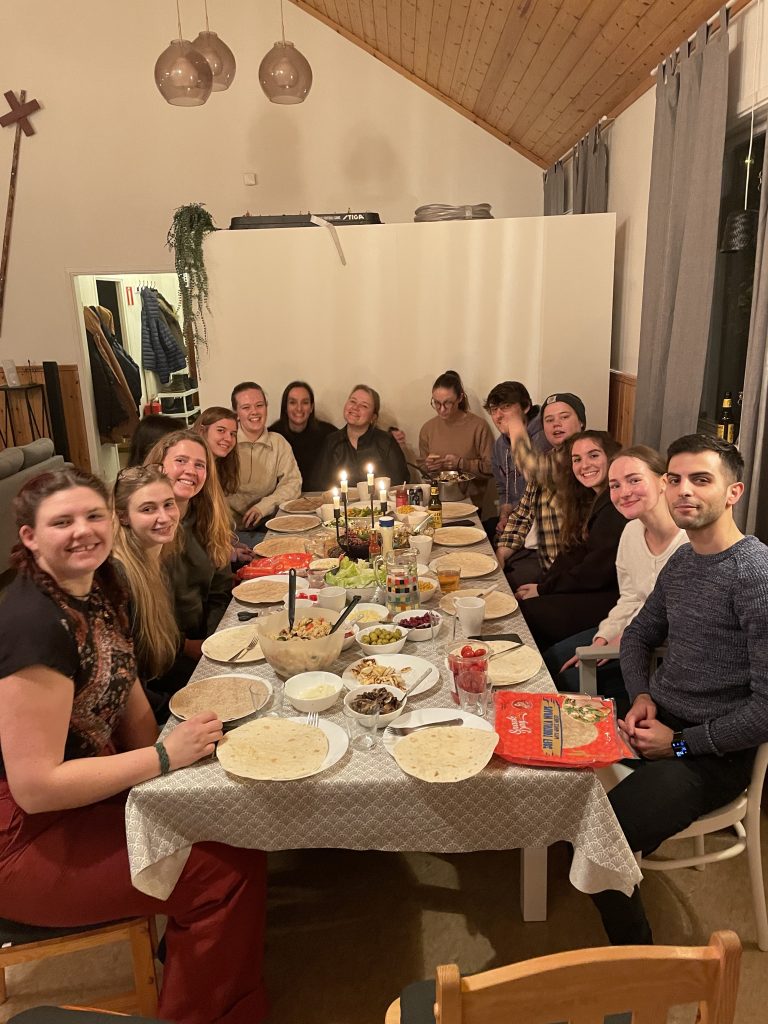 After we finished off our presentations on the different clinical trials that we had designed as part of the last section of the Integrated Physiology and Pharmacology course, we had 30 minutes before heading off to our trip. We decided to rent 3 cars for the weekend and that managed to nicely fit all 15 of us. As we knew that we would get there quite late in the evening and the accommodation wasn't really easily connected with trains or buses, renting cars (even if slightly more expensive) made the most sense to us. The drive itself took around 3.5 hours, which went much faster than expected and we got there around 8 p.m. Whilst most of us were just settling in and exploring the house, we had our designated dinner team prepare some delicious food, which after a long day, was exactly what we needed. The rest of the evening we spent playing board games and just relaxing with some good chats.
Saturday's walks and views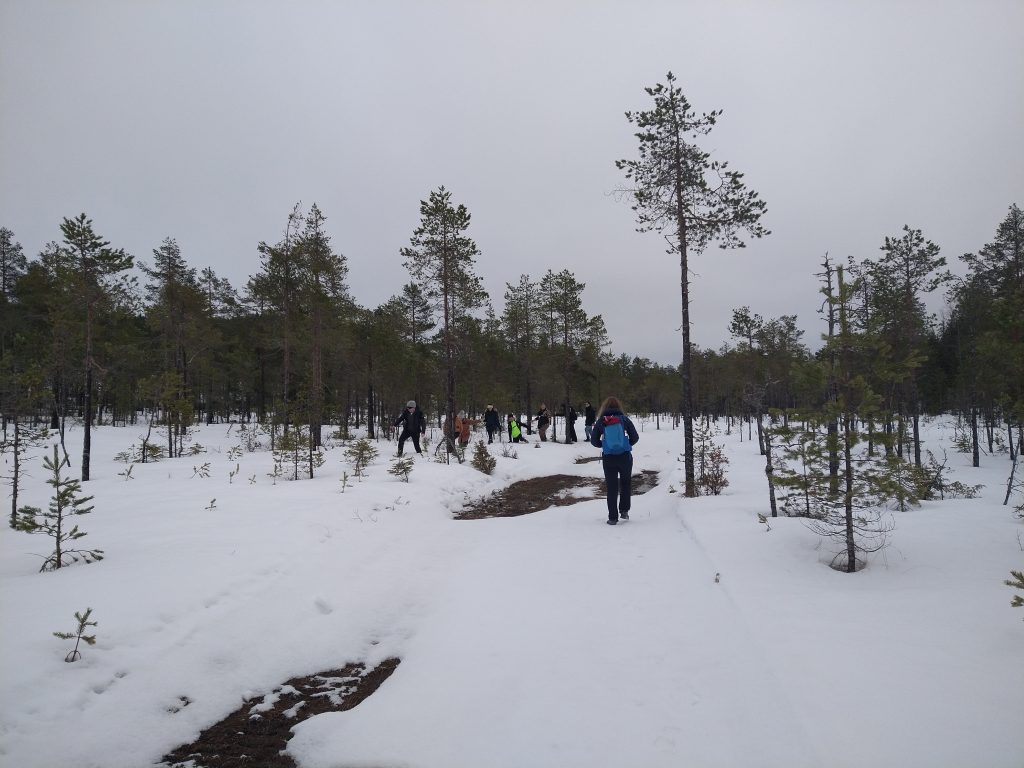 The next day we started off with some great breakfast and a plan to do either a longish (4 h) or a shortish walk (1.5 h). In the end we did both and just divided ourselves amongst the two options. But in an unexpected turn of event, we ended up walking exactly the same amount of time, as the long walk group had to cut their hike short because of the very wet snow. This also meant that almost everyone came back with soaked boots and ran for the showers as soon as they got back to the house.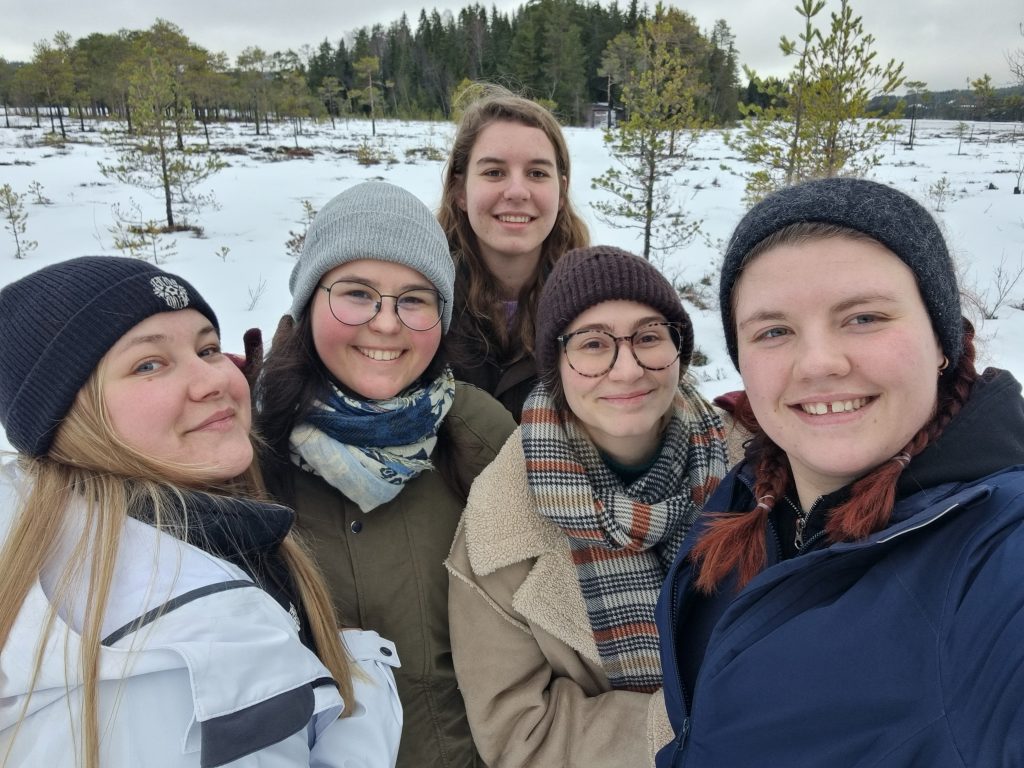 The short walk group that I was part of had a mini adventure around the town and the nearby lake, where we saw a lot of the classic red Swedish holiday houses as well as the distinct lakeside nature with these really short trees (like the ones on the left-hand side picture). Then in the evening, once everybody had warmed up again, we had another board games session with some homemade pizza for dinner.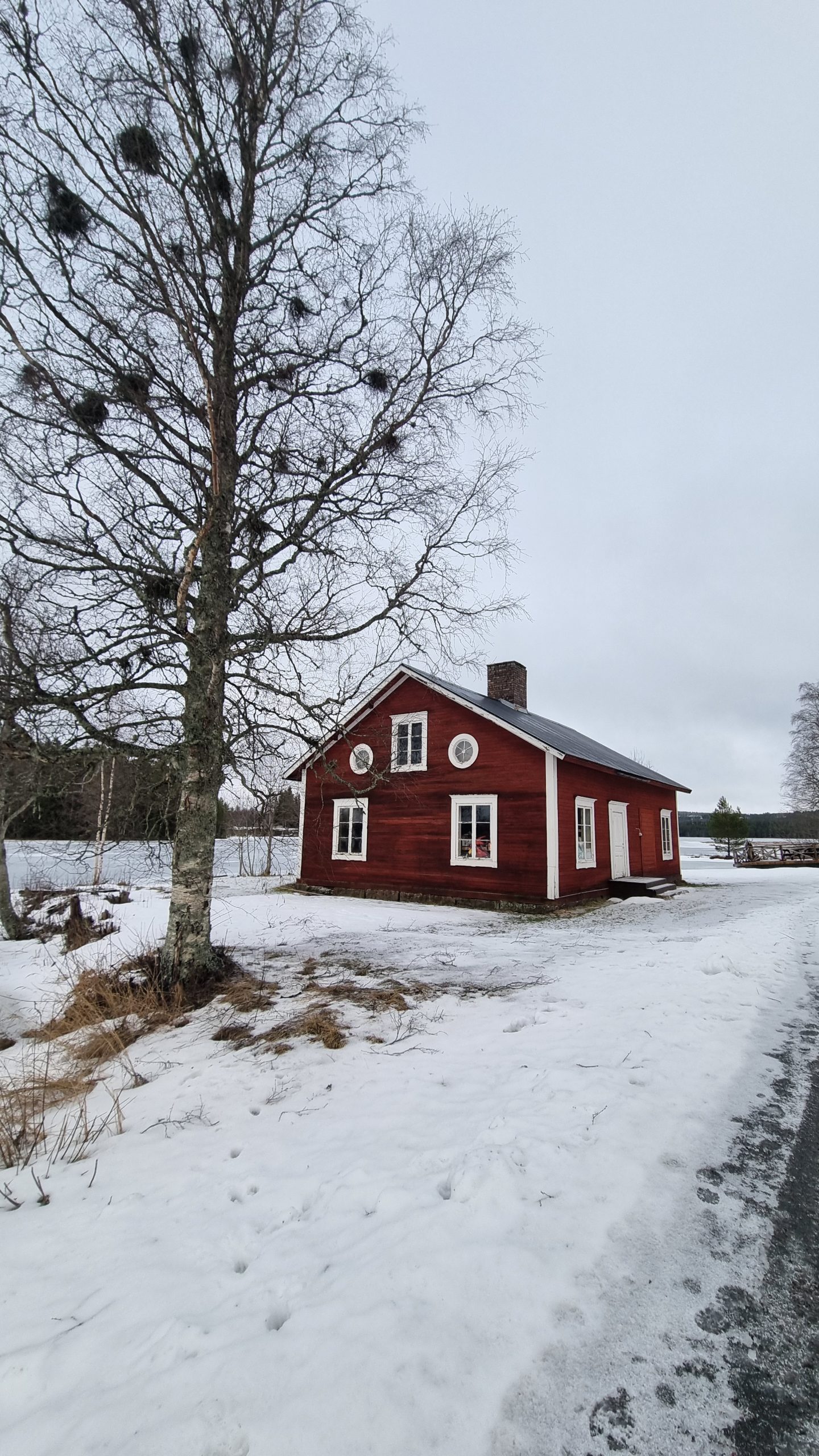 Sunday's visit to the Viking age
The next morning we had a nice surprise as it had snowed the entire night, which meant that on the drive back the forests looked like a perfect picture of winter wonderland. Also on the way back we stopped for a mini-break near Västerås (which by the way is pronounced like "Westeros" from Game of Thrones) to visit a Viking age archeological site dated around 900 years ago. This site included a 9 m high burial mound surrounded by these circles of runestones. But as you can also see from the pictures, it got warmer the closer we got to Stockholm and sadly none of that beautiful snow was left. Still it was a very cool place to visit and learn more about!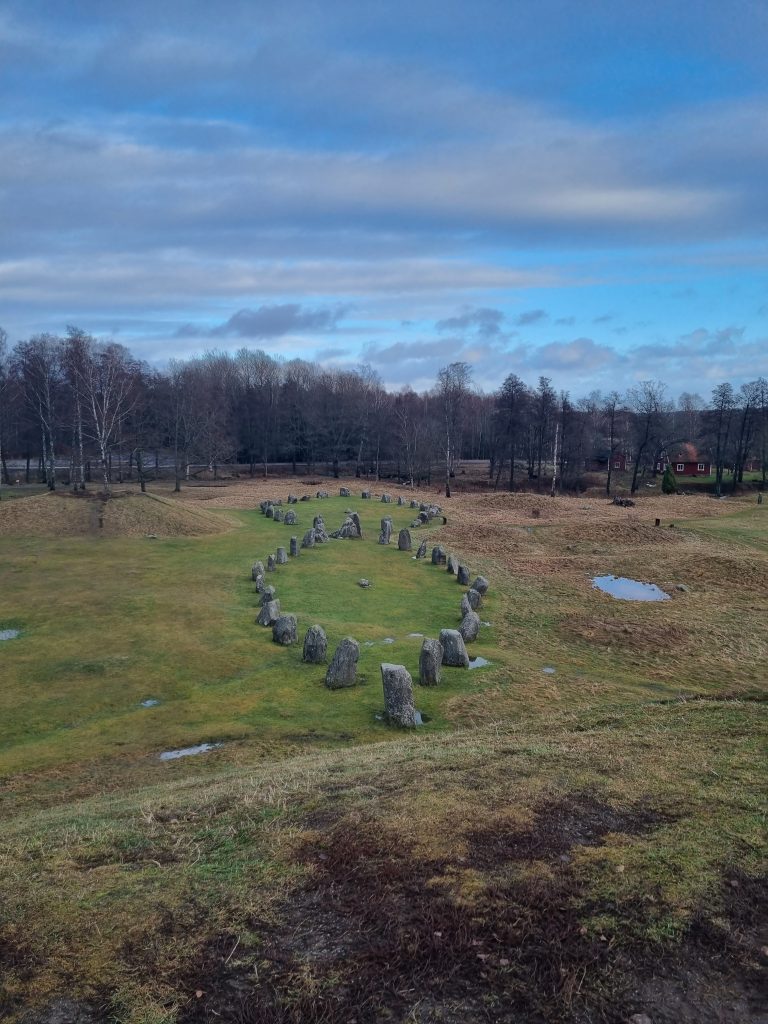 All in all, it was a great trip that allowed us to reset for the new semester and I highly recommend taking some time to adventure out of Stockholm and explore all the beautiful nature that Sweden has to offer! To read more about what you could do in Dalarna, also check out Alexandra's post about her class trip in the region!

I am Karolina and I am a digital ambassador and a blogger for the Master's Programme in Translational Physiology and Pharmacology here at KI. I was born and raised in Estonia, but for the past five years I have lived in the UK where I studied biomedical sciences with a focus on pharmacology. Outside of school I like baking with friends as well as doing water sports. When the weather starts to get warmer, I look forward to kayaking through Stockholm's world-famous archipelago.