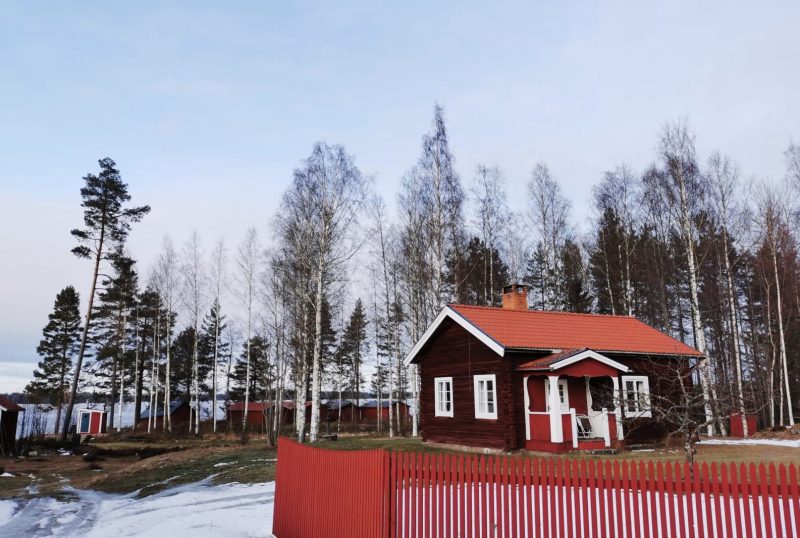 Class road trip to Dalarna.
Trips constitute a significant part of student life, especially when you study abroad!
Last week, we grabbed the chance and had a 4-day trip with my class to central Sweden, a region called Dalarna. It was an amazing experience!
A few things about Dalarna.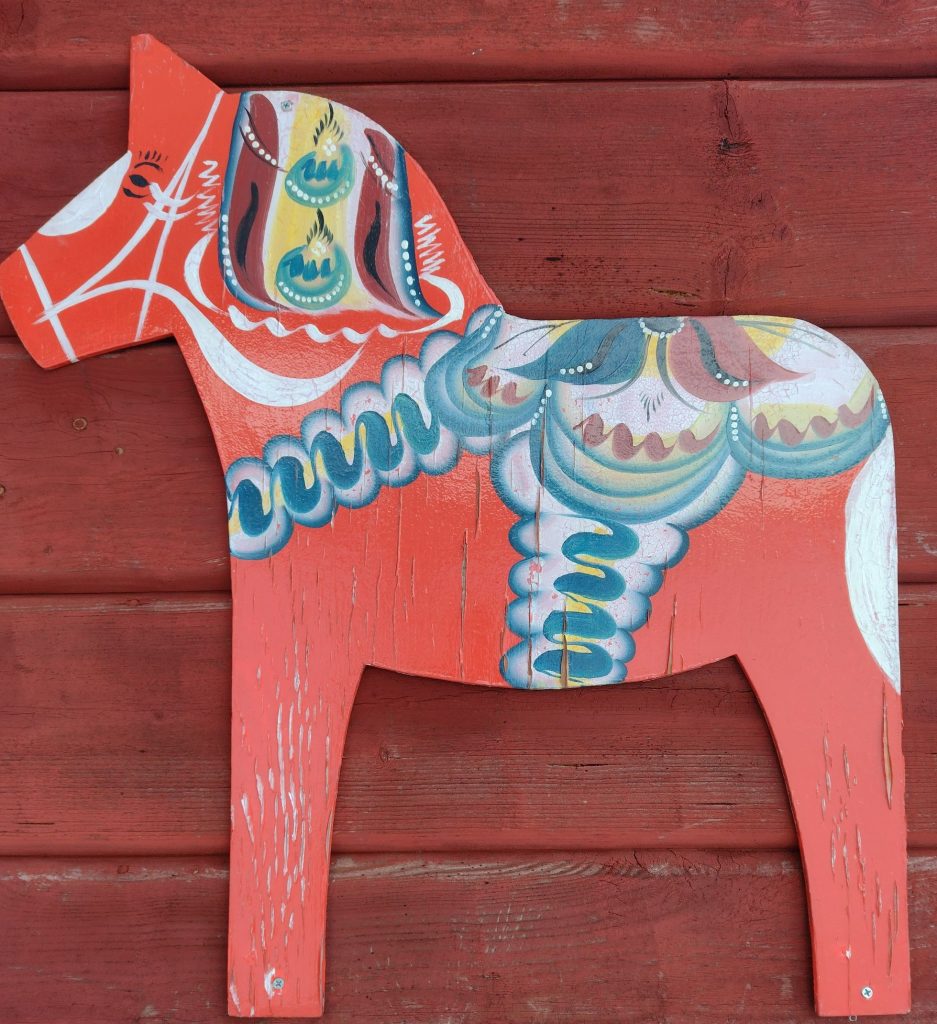 Dalarna is a province in central Sweden. "Dalarna" means "the dales", or valleys. It is a vacation destination for Swedes, especially during summer (but not only!). The area is famous for its spectacular sceneries, wild nature, fishing lakes, and typical and super cute red wooden houses. The symbol of the province is the Dalecarlian horse, a reddish-painted wooden horse.
In particular, we stayed in a village called Gesunda, close to Mora ( a municipality in Dalarna County). It is approximately 4 hours away from Stockholm by train or car (we tried both).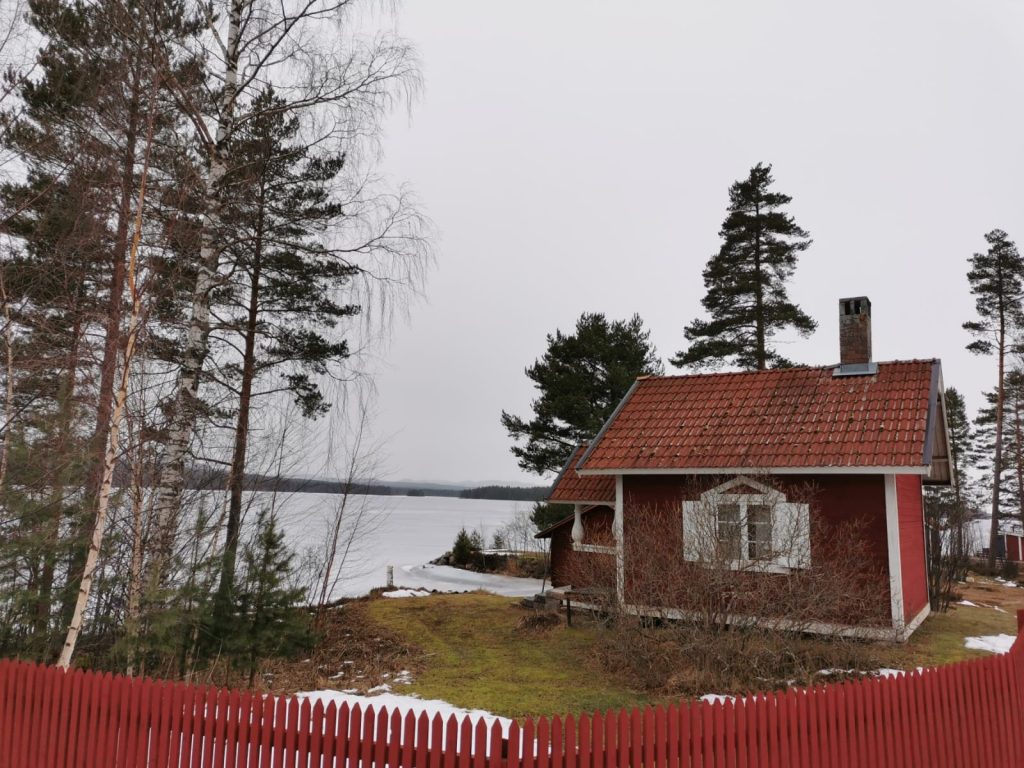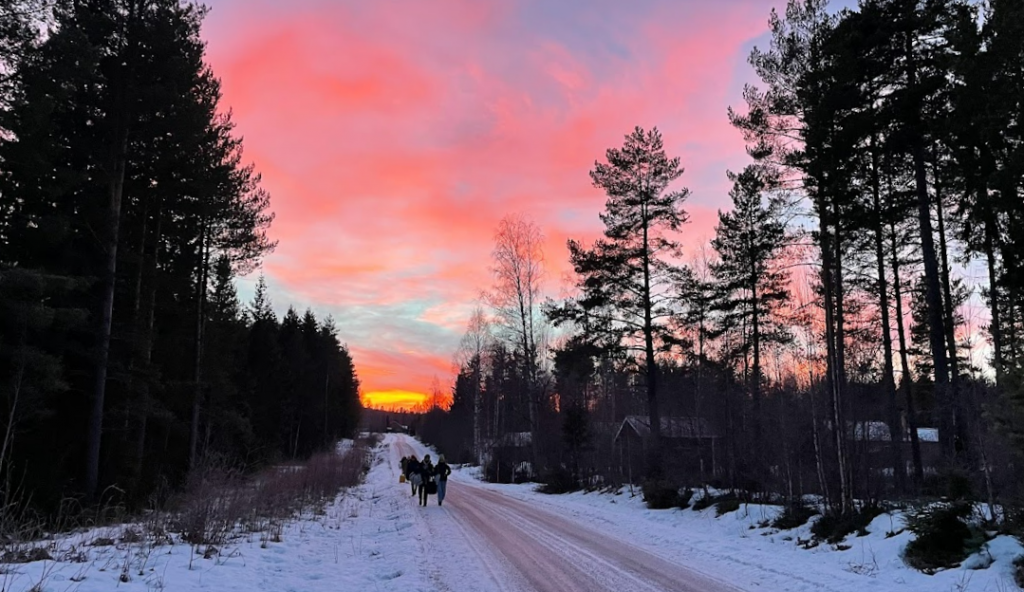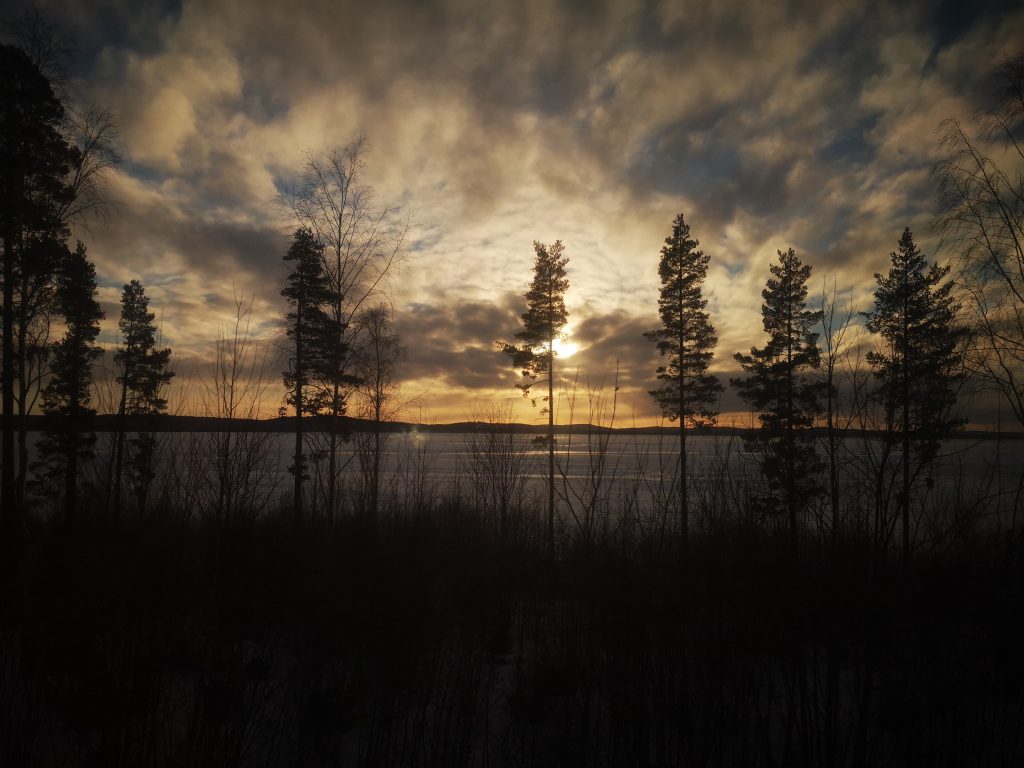 Activities during the trip
Cross country Skiing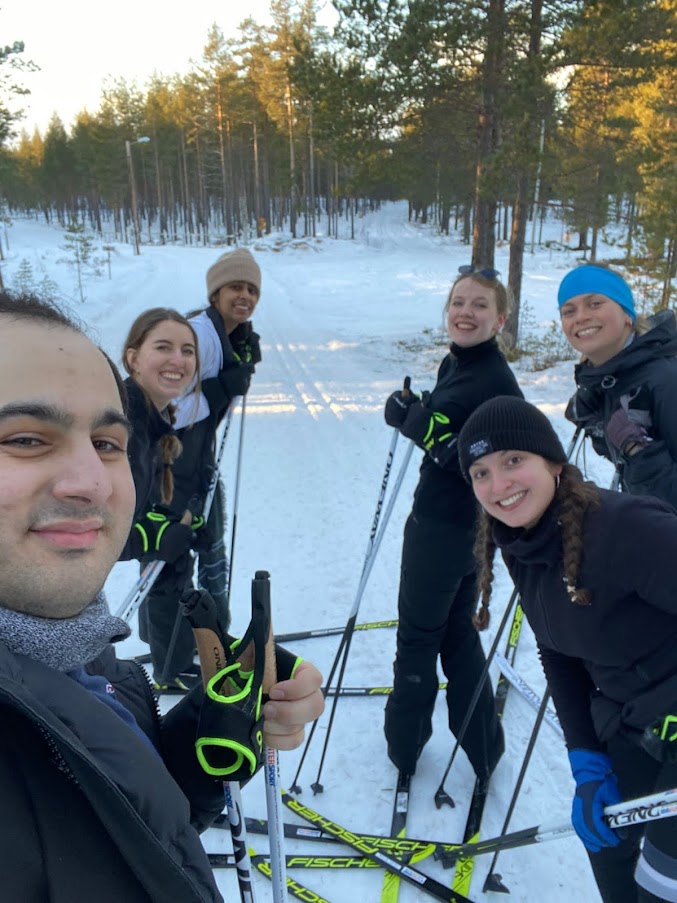 Mora is famous for cross-country skiing so we couldn't miss it! The are many trails around the area but the most known is the one through the ski stadium is Hemus with a length of up to 9(!) kilometres.
Cross-country skiing is a fun activity and a nice way to work out and enjoy the amazing winter scenery around. Its difficulty's controversial, but personally, I believe that it is slightly demanding for people not used to snow-related sports (like me, haha).
However, if you are a fan of winter sports you should put it on your to-do list and brace yourselves for some falls!
Hiking next to the lakes.
The closest to nature the more ideal hiking becomes! Hiking was a great way for us to explore the area around the village we stayed in and lake Siljan.
Walking on the frozen lake, enjoying the beautiful snowy scenery and nature sounds, and playing with the snow, were the highlights of this hike. Yet, the only challenge was the icy and super slippery paths.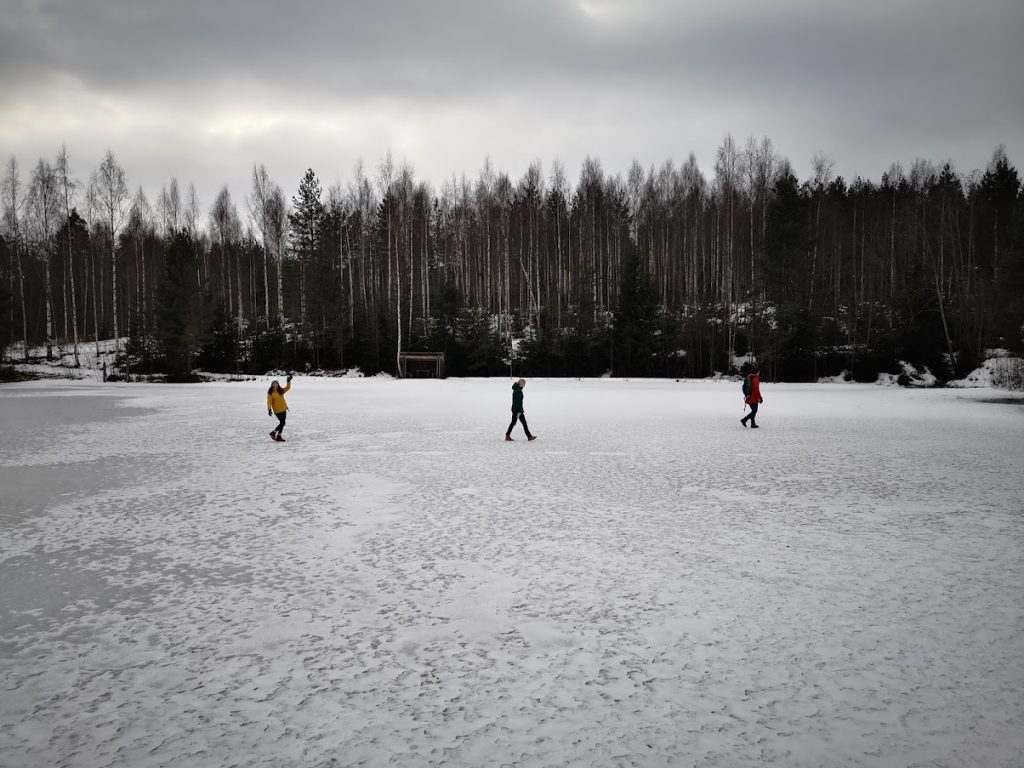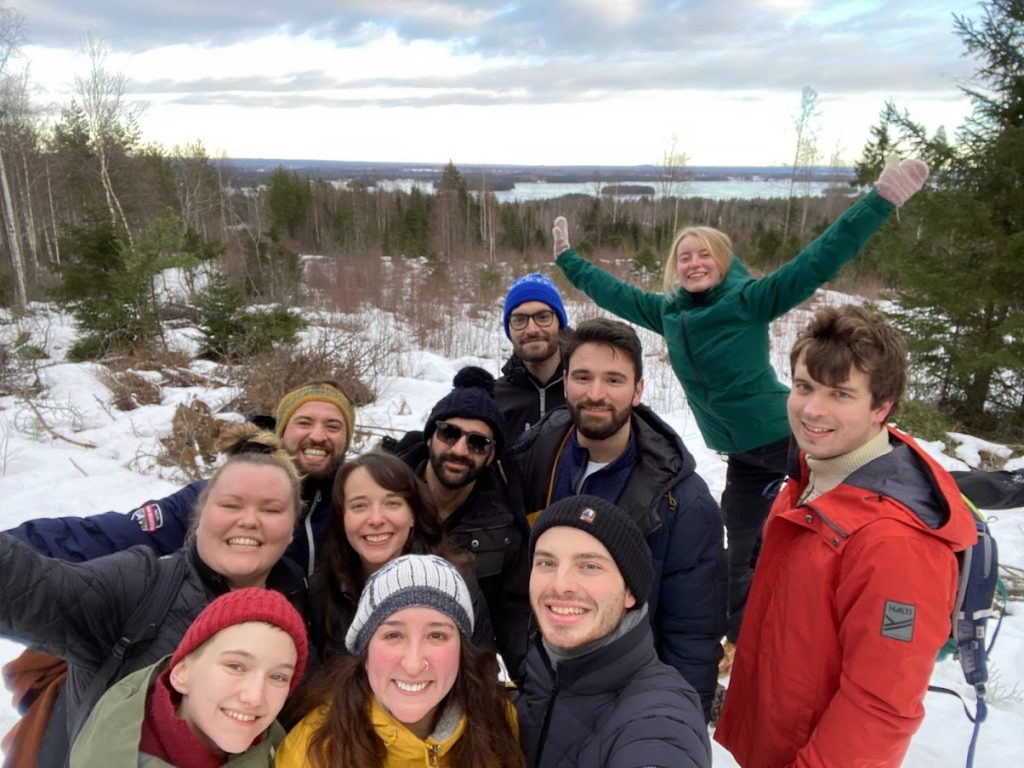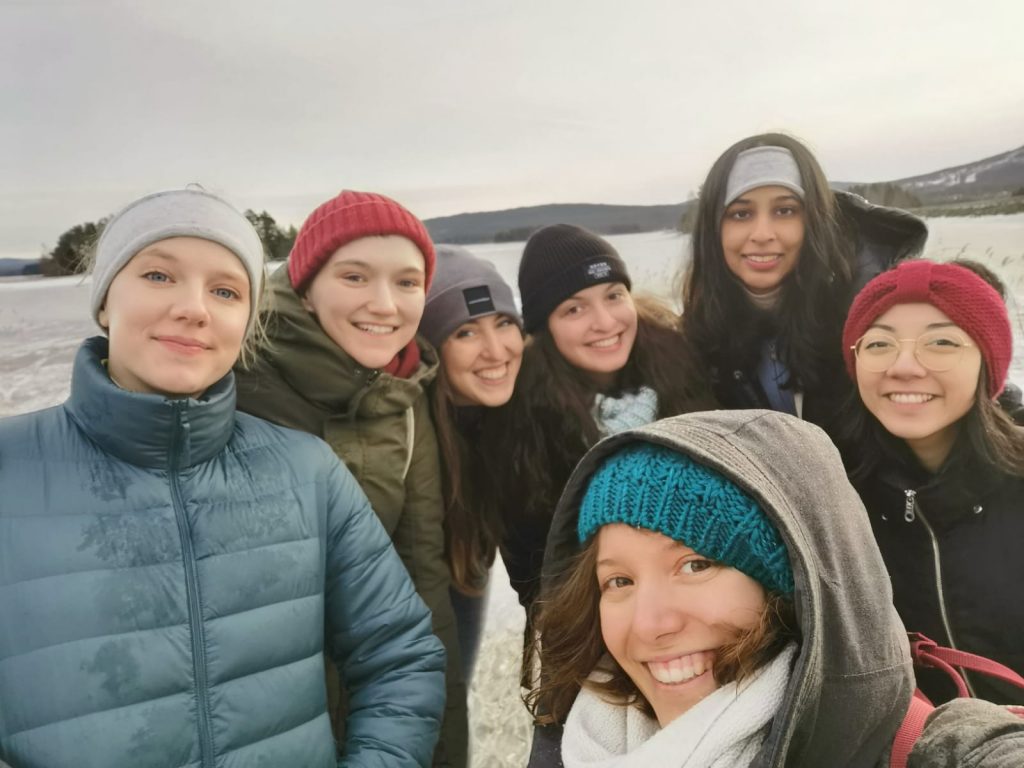 The life in the cabins!
Dinners, Games and Sauna!
This subtitle can perfectly summarizes our lovely nights on this getaway. The main purpose of this trip was for us to chill, enjoy and spent time all together. So we did! First of all, my classmates showed again their amazing cooking and caring skills. We had delicious and cosy dinners -including an outdoor BBQ where we also baked marshmallows, and of course pancake breakfasts!
After dinners we spent our time playing board games, watching Disney movies, dancing and chilling in the Sauna.
Sauna is a key activity of every decent winter trip in Sweden.
Having relaxing breaks in the sauna and then jumping into the snow outside were some of the most enjoyable and fun parts of these nights!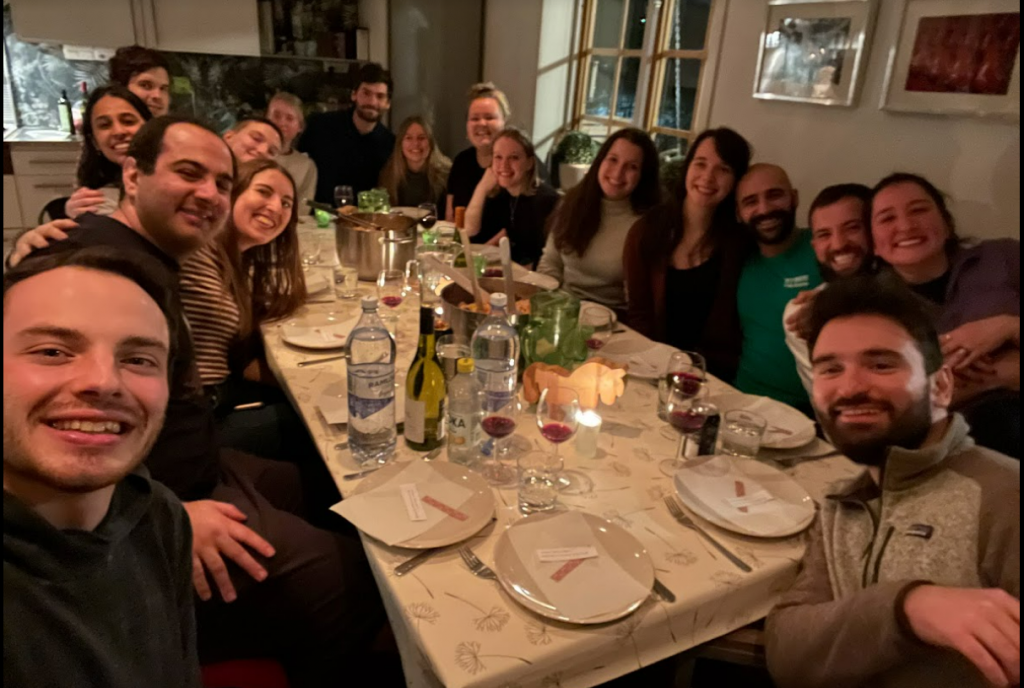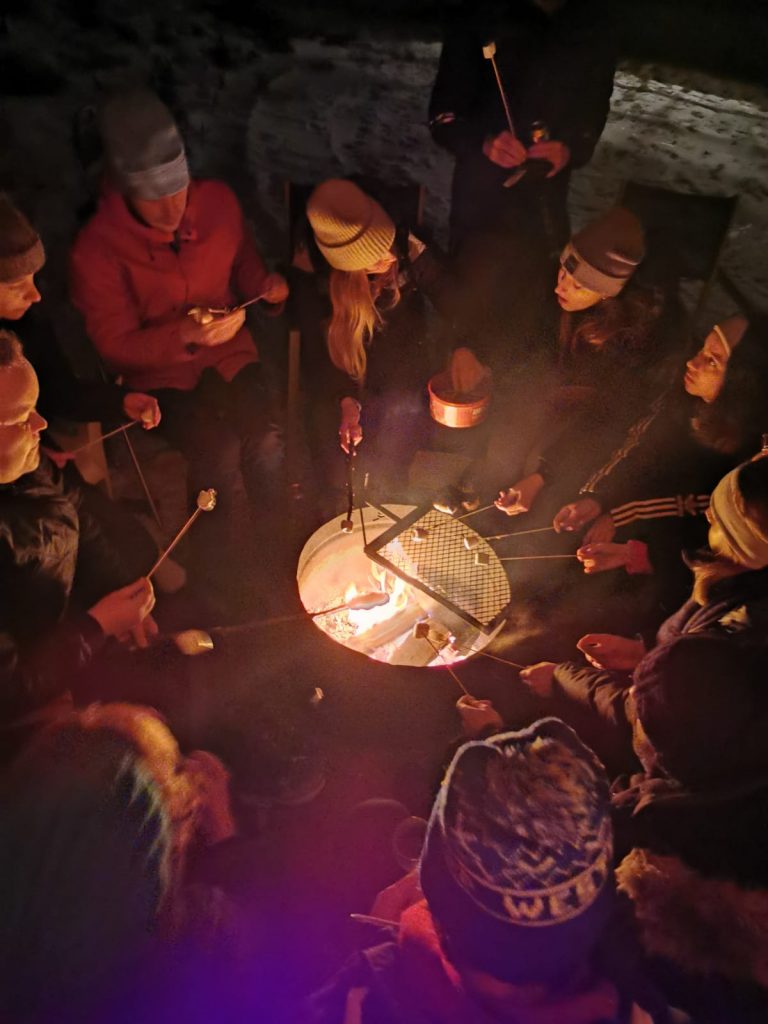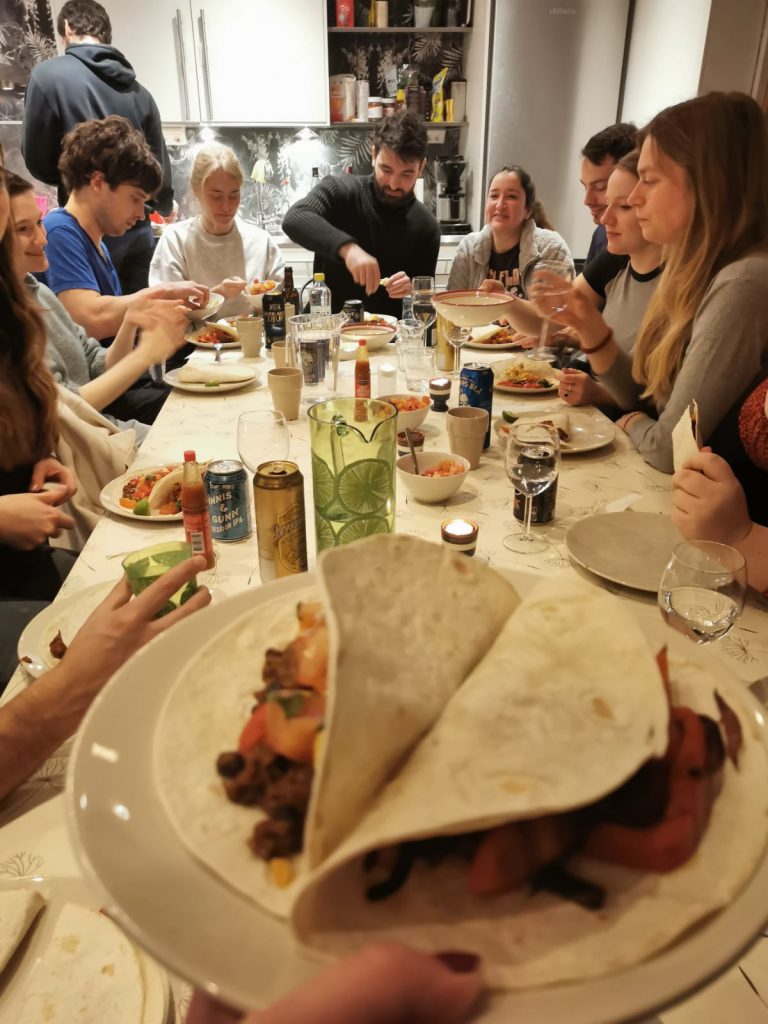 What a lovely and fun time we had!
This trip was a refreshing and beautiful getaway from the online classes and a great experience shared with these amazing people! If you are looking for a weekend getaway, Dalarna is a fully suggested destination!
Hey! My name is Alexandra, and I am a Digital Ambassador and the blogger of the MSc in Global Health at KI. I have a BSc in Nursing, and I come from Athens, in Greece where I also studied for my first master's degree in pediatrics. While at KI, I am looking forward to gaining as much knowledge as possible in terms of Global Health, being involved in various activities, and expanding my network. Also, I would love to make new friends and travel around Sweden. In my free time, I enjoy listening to music, doing sports, spending time with my friends, and exploring new places.