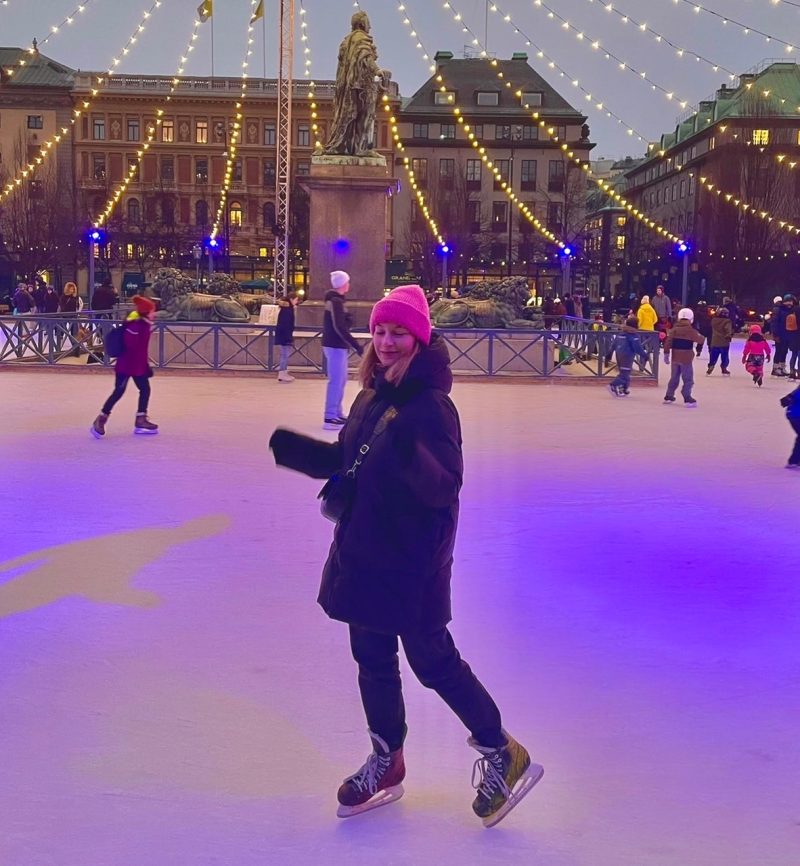 How to survive winter in Sweden and even have fun
As you may imagine, winter in Sweden, Stockholm is not the warmest. Coming from the south might be challenging. My friend Naomi wrote more about winter and first snow. For me, the weather was surprisingly okay. I thought surviving cold months here won't be easy. Fortunately, I found a way to enjoy the winter here.
Get yourself out of the room
I know it may sound crazy. How to go outside when the temperature is below zero? Trust me, been there and done that. Your mental health needs to go out as much as possible. Imagine sitting in your small, comfortable, warm apartment, drinking tea, and watching a series. It is all fun, but sitting there for more than a month would be depressing. My advice is not to be afraid of the temperature. As northern people say: It's not the weather that's bad; it's us who don't dress well. Another reason to go out of the apartment may be Solvik cabin near Stockholm. Fausta wrote more about her trip to Solvik. It is a cabin in the woods, perfect for weekend outside the city. There are many opportunities to spend time outside actively.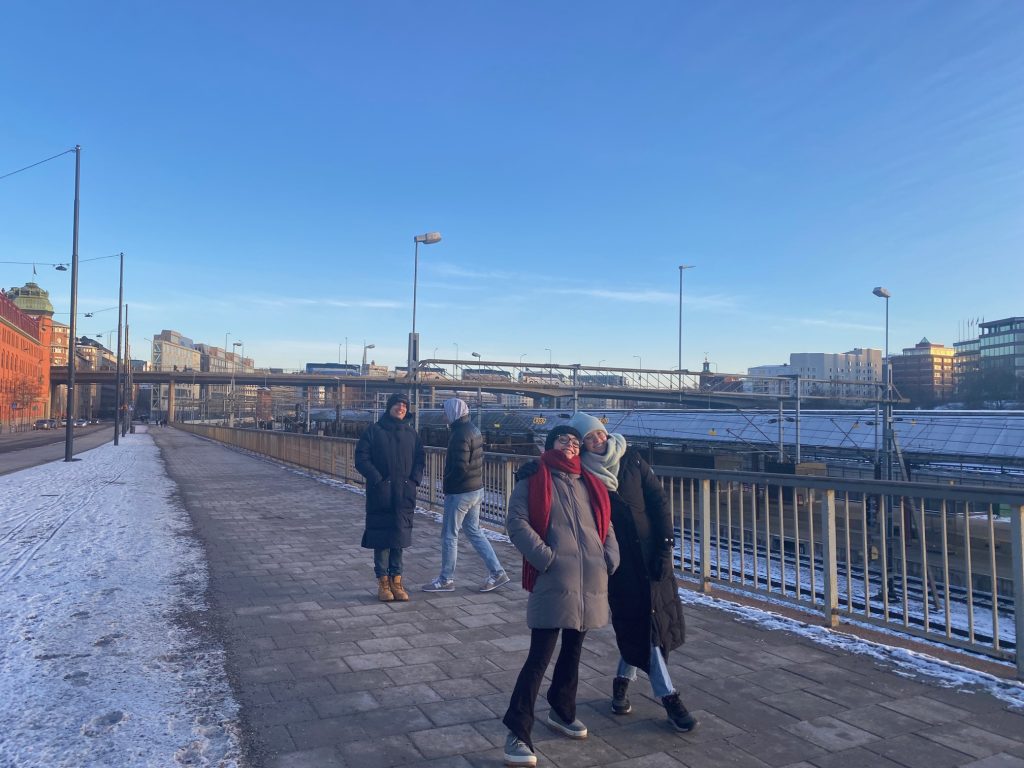 Are Swedish people weird?
It was a shock for me when I first came here. I've never seen so many people outside. They were everywhere – running, walking with dogs, playing with children. The weather for them doesn't matter. I was also surprised because of their prediction. In my home country, we usually adapt to weather conditions when they occur. Here? They predicted the weekend would be snowing a lot, so on Thursday evening, workers sprinkled gravel on roads. Guess what – it worked. The weekend was snowing, but the roads and paths were prepared in advance. No one was in a rush, and no one was angry. During the winter, I've never had a problem with public transport – delays or cancellations. Forewarned is forearmed.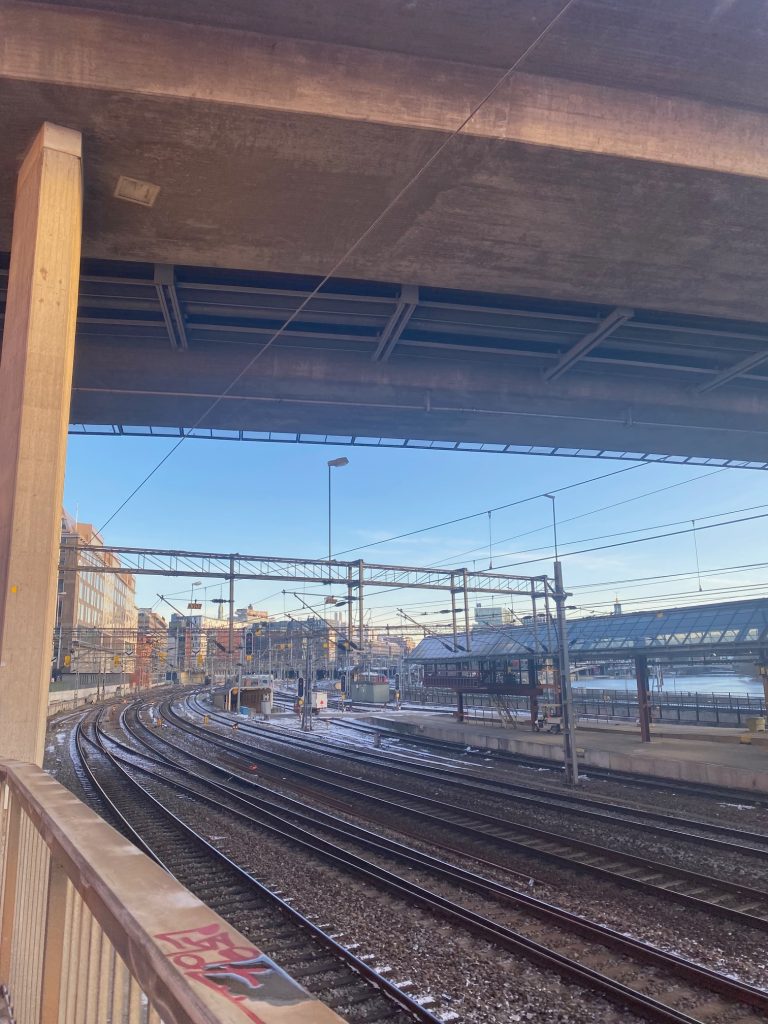 What are the Swedish doing outside?
During the winter season, there are many ice rings around Stockholm. The best known is in Kungstragarden – but there are many tourists there. My favorite one is the one next to Odenplan – where you can feel the local Swedish atmosphere. Kids playing hockey, adults ice skating, or drinking coffee with faces facing to the sun. Winter in Sweden, Stockholm will surprise you- the people are mostly outside, especially when the sun is out. The last time I wandered around the park, it felt almost like summer. Sun, kids playing table tennis, ice skating, running, playing hide and seek; adults jogging, walking, and talking. It felt like a perfect summer day – except it was February, snow, and minus five on a thermometer.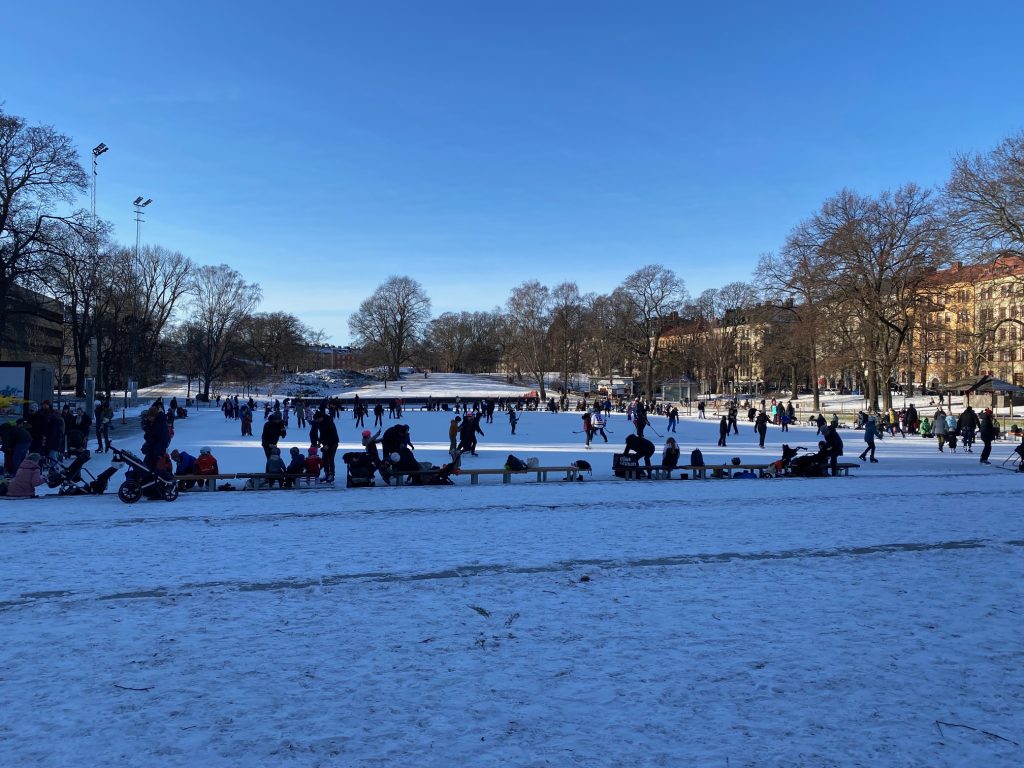 My personal recommendations for
If you are planning to visit Stockholm during winer, here are some "must to go" places:
Skansen
Hockey
Haga parken
Scandinavian Ice Adventure
Let me know in the comments if you would like to visit Stockholm during winter 😉

My name is Anna and I'm 24 years old. I am from Poland. I am studying the Master's Programme in Health Informatics at Karolinska Institutet. I have always been interested in Scandinavian culture; fika time is one of my favourites! I like to bake, edit videos, and play basketball or chess in my free time. I'm also a Stephen King enthusiast. A fun fact about me is I don't have space for more books in my room!