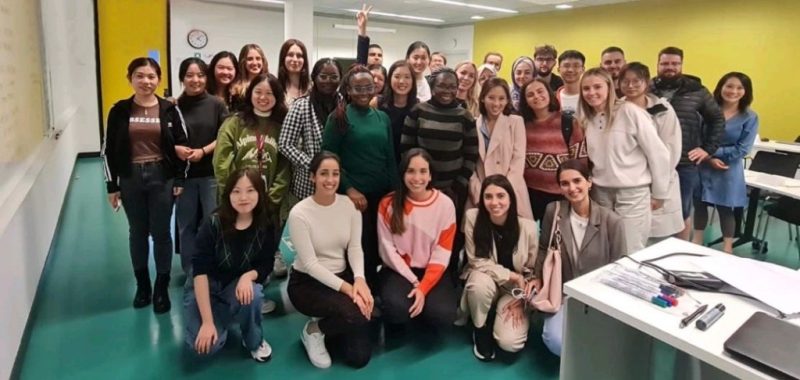 Meet with Class of 2024: MSc Health Economic, Policy and Management
I am delighted to introduce you about this stunning class of HEPM 2022-2024. This cohort not only have the mature students but also the interesting backgrounds. The data presented in this blog is collected by the internal survey. Allow me to extend my gratitude to Laura Huguette Maragaño VacaPereira for her kind help in conducting survey.
The objective is to provide additional information on the characteristics and origins of students enrolled in the program. You may also read about 2020-2022 cohort and 2021-2023 cohort of Health Economics, Policy and Management serves as a prime illustration of the considerable diversity found in KI's classrooms.
Gender & Age Profile
Age of under 25 is 32%, many of whom are super active and close familiarity to academic learning setting. The remaining of the class, 68% are over 25 years old who have a few or many years of working experience. It is notable that as much as 36% is 30+ years old. Incredibly matured students group of this would be super nice for sharing experiences during the discussion sessions and group assignments.
Class of 2024, therefore, seem to have a better mixed of classmates (both younger and mature talents) studying together.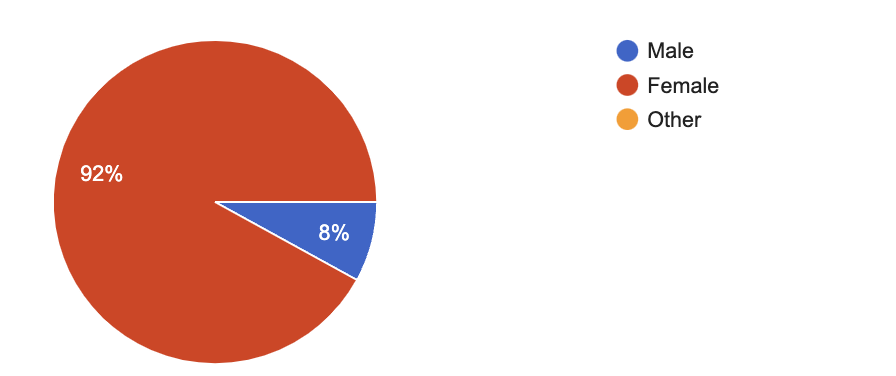 Who we were?
Relating to the academic background, majority fell under 11 categories of study and highest profiles are medicine, dentistry, political science and pharmacy. Over 90% can speak at least 2 languages (including English) and almost 45% can speak 3 languages or more. One particular student can speak 5 languages (simply awesome!!!).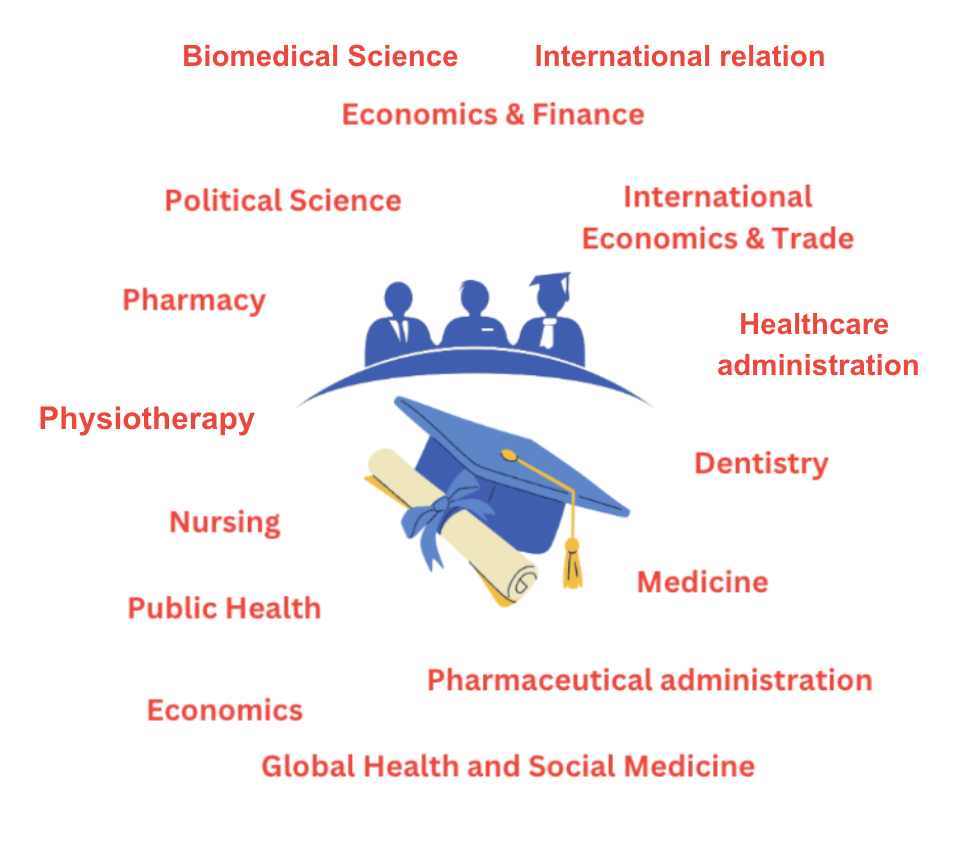 Relating to prior work experience, 40% is 0-2 years and 60% is above 3 years. On Average, this class has 5 years of working experience which is pretty amazing. One particular person has 22 years of working experience.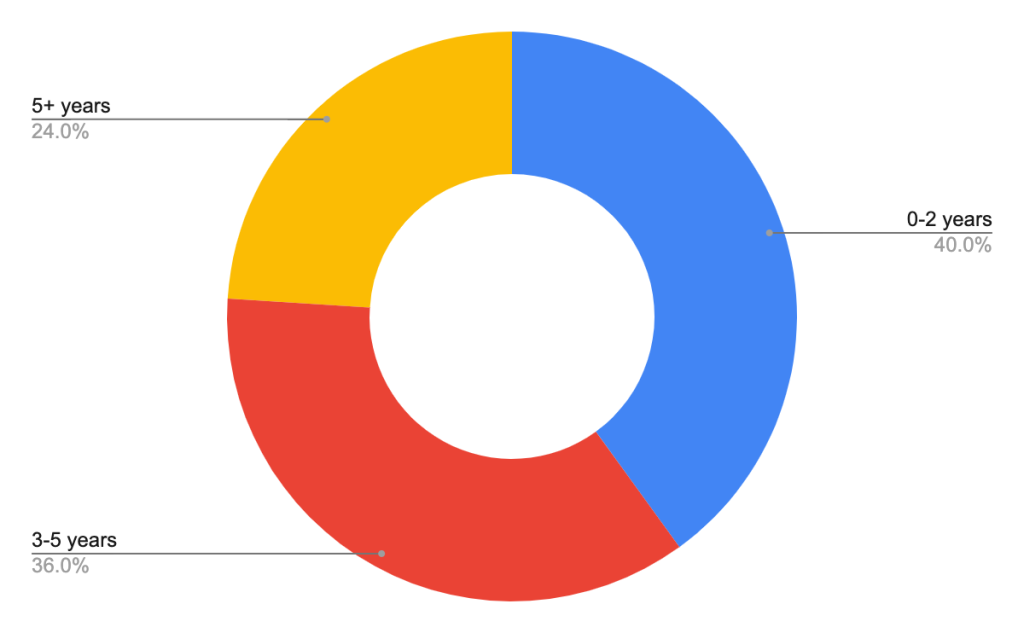 Country of residency
Diverse students coming from various countries. You may see in the map below for total number of students from each region.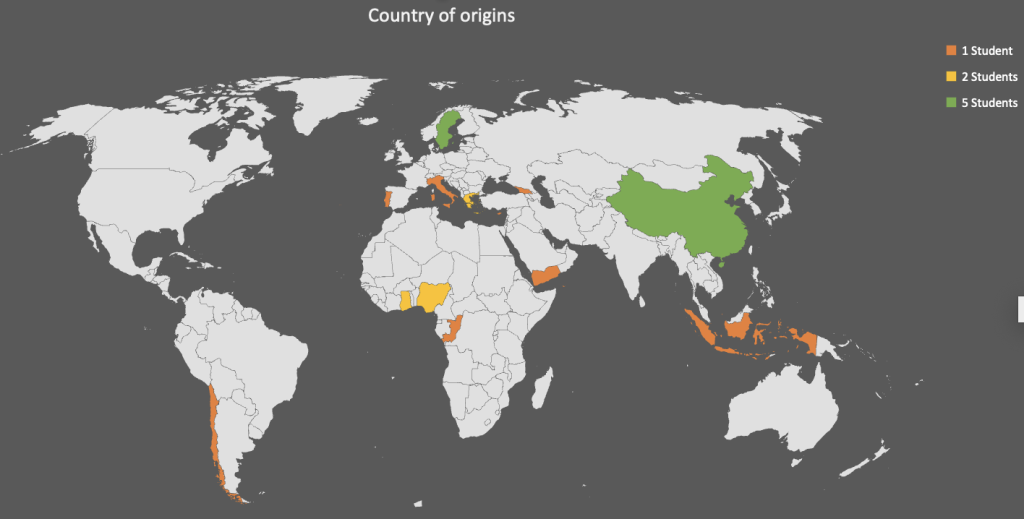 Chile, Cyprus, Ghana, Indonesia, New Zeland, Portugal, Sweden, Yemen, Republic of the Congo, Nigeria, Italy, Greece, Georgia, China
Goals after the course?
You may want to know which career most of them wish to pursue after the course. Yet the reality may differ or may even change the mind after learning some topics during the course. After all, we can not know for sure of our destiny. Anyhow, I have compiled their desired career route immediately after the graduation (correct as of now).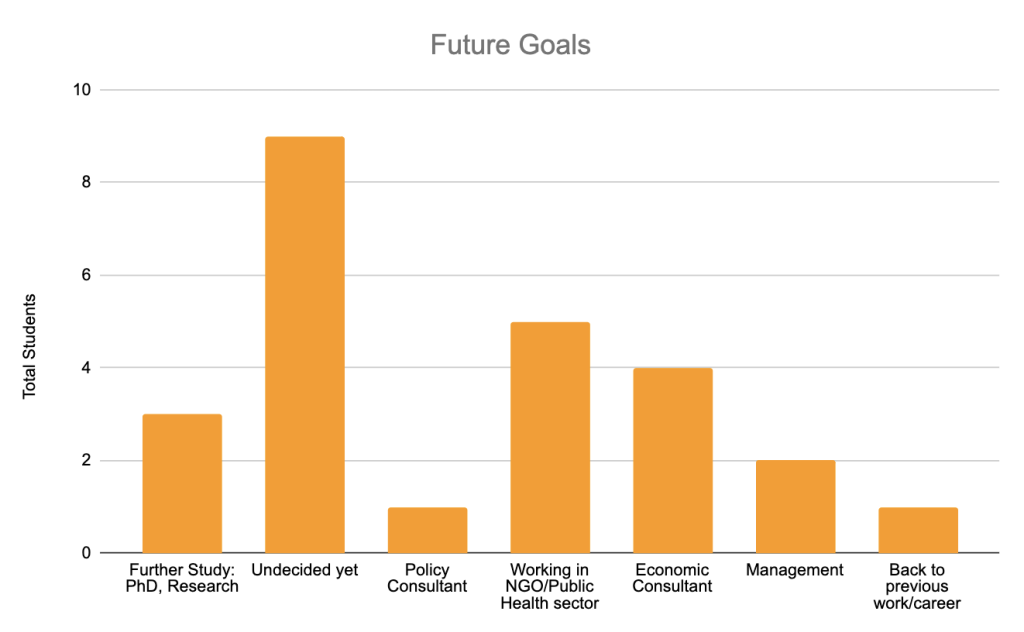 Attended the following Universities….
This was the optional questions and hence managed to collect only 2/3 of the respondents. Based on their input, below is the list of Universities they have completed their Undergraduate degrees.
Uppsala university
Högskolan i Skövde
University of Hertfordshire
Sana'a University
National and kapodistrian university of Athens
King's College London
University of Ghana
Kwame Nkrumah University of science and technology
Catolica Lisbon
Universidad del Desarrollo
Tbilisi State Medical University
China Pharmaceutical University
Otago
Hope this blog helps you give the insight about HEPM class. As usual, please feel free to reach me at naw.hlaing.oo@stud.ki.se for any further enquires.
Hej! I am Naw, currently attending MSc Health Economics, Policy and Management. Originally from Myanmar (aka Burma), one of the South-East Asia countries. Before joining KI, I completed my first degree in Medicine and then attained MSc in Clinical Dermatology from University of Hertfordshire, UK. Recently I also completed an executive learning program known as "SouthEast Asia Leadership in Medicine- SEAL" at Harvard Medical School. I love international traveling and learning different cultures. Follow me to see lot of blogs related to Asian students, personal experience on my course and exciting traveling experience. ;)