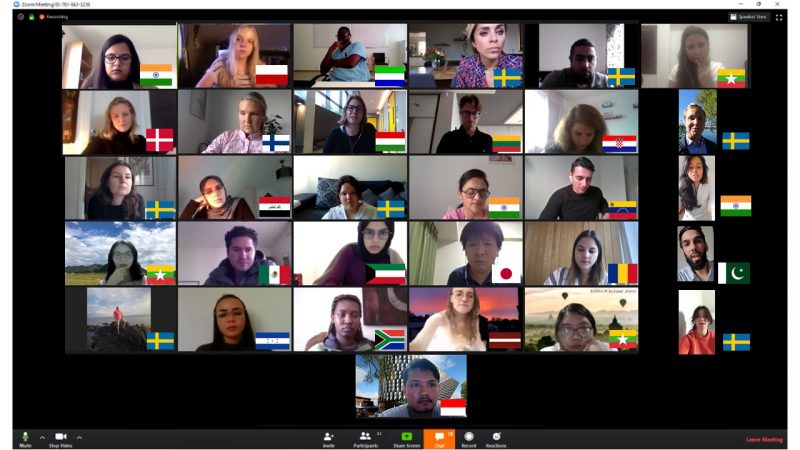 Meet the Health Economics, Policy and Management class of 2022!
Hej! Applications to Karolinska Institutet's Global Master's programmes are open! In order to help you understand better about the similarities among master's students at KI, the team of Digital Ambassadors is preparing class introductions on this blog. The idea is to show you a bit more about the demographics and backgrounds in each programme. The Health Economics, Policy and Management class of 2020-2022 is without hesitation a great example of how diverse the classrooms can be at KI. Let's take a look!
[Note: I collected all data presented in this blog using an internal survey. Special thanks to Alexa Zamfir for the help].
Countries of origin:
A total of 18 countries are represented in the HEPM 2020-2022 class. Although slightly different from the 2019-2021 class, the map shows how international the environment is!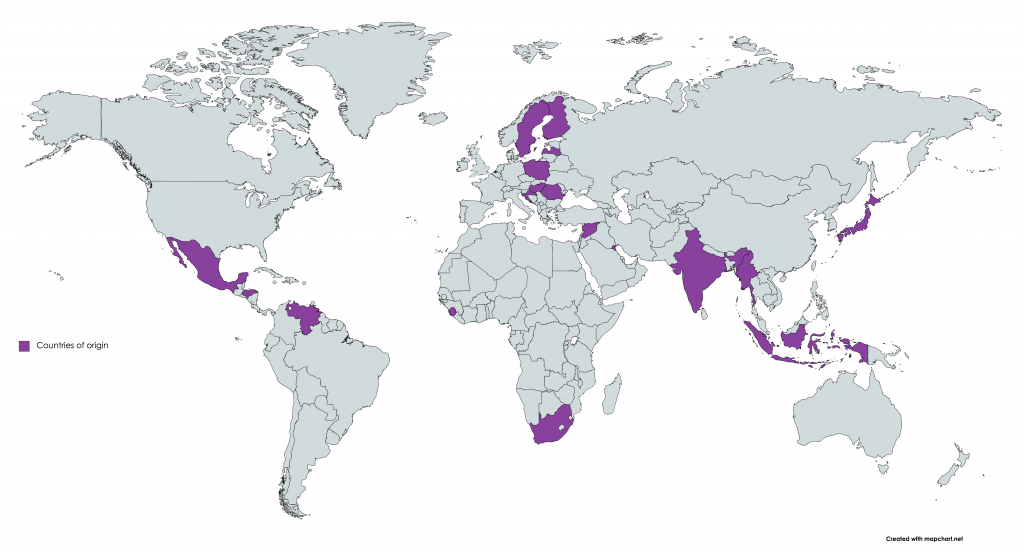 Academic Backgrounds:
Once again, KI has brought together a myriad of academic backgrounds to the programme. This is regarded as one of the strongest assets of education at KI since many insights will always be represented in group assignments. Nonetheless, it has to be pointed out that this year there's a stronger presence of medical-related backgrounds when compared to other years.
Students from the HEPM 2020-2022 class have the following backgrounds:
BA in Business Administration
BA in Biomedical Engineering
BSc in Health and Social Service Management
BSc in Economics
BSc in Pharmacy
BSc in Nursing
BSc in Global Health and Social Medicine
BSc in Dentistry
BSc in Biomedicine
BSc in Public Health
MSc in International Political Economy
MSc in Dental Surgery
MSc in Pharmacy
Medical Doctor degree (MD)
Similar to the previous cohort, Medical Doctors and Pharmacists are among the most common backgrounds. It caught my attention that this year there is also a strong presence of Dentists. Here's a list of universities where students have completed these degrees:
Europe
University of Rijeka (Croatia)
Karolinska Institutet (Sweden)
Uppsala University (Sweden)
Stockholm University (Sweden)
Stockholm Businesses School (Sweden)
University Kristianstad (Sweden)
Linköpings Universitet (Sweden)
Mälardalen University (Sweden)
Semmelweis University (Romania)
King's College London (United Kingdom)
Africa
University of the Witwatersrand (South Africa)
The americas
Universidad Tecnológica Centroamericana (Honduras)
Universidad La Salle (Mexico)
Minerva Schools at KGI (USA)
University of Carabobo (Venezuela)
Asia and the pacific
Manipal University (India)
Rajasthan University of Health Sciences (India)
Delhi University (India)
Universitas Indonesia (Indonesia)
Kyoto University (Japan)
University of Medicine Mandalay (Myanmar)
Mahidol University (Thailand)
Age:
The 2022 class is, as expected, very diverse regarding age. There are students their 21's (directly after their undergraduate education) and also students that have already a career or/and a family of their own. The two more prominent groups are the two extremes in the poll options. As I said when presenting my class last year, one should see age as a matter of goals, not numbers.
Previous experience:
My last question to the class of 2022 was about their previous work experience. It turned out that a vast majority of the class was working before starting the programme, which was totally expectable.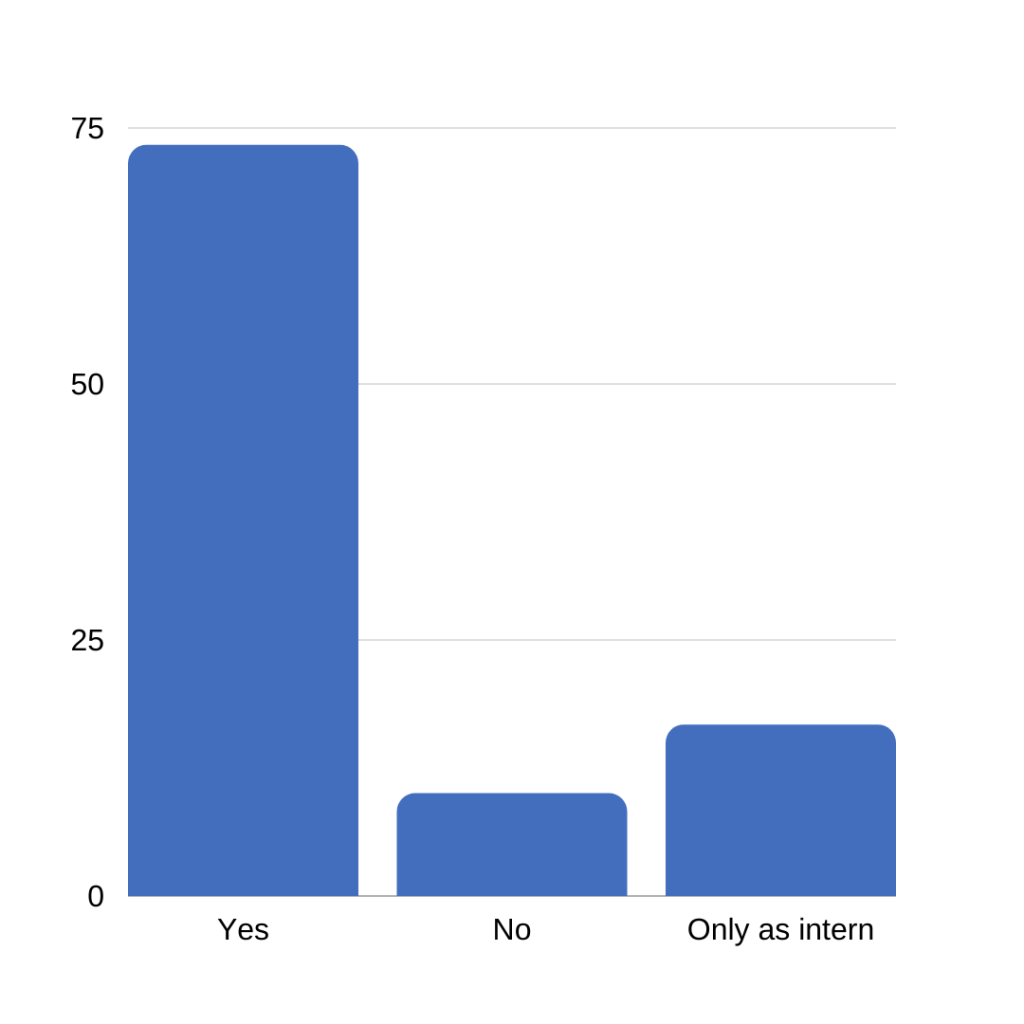 When I asked about their areas of work, these were some of their answers:
Medical practice
Nursing
Dentistry practice
Financing
Biomedical department at a public hospital
CEO and co-founder of a NGO
Private healthcare providers
Public Health Research
Embassy and consulates
Pharmaceutical companies
University administration
Reimbursement agencies
Government agencies
---
The HEPM class of 2022 is definitely up to something good! They have not only KI's international environment but also a very important mix of backgrounds and previous experiences that will contribute enormously to their learning process as a team. I am very excited to see all the great things they will accomplish!
Stay tuned.
From dark Stockholm, yours truly.
Julio Sosa.
email: julio.sosa@stud.ki.se
Linkedin: https:/www.linkedin.com/in/julio-sosa-maldonado-659301175/
Instagram: @julio.sosam