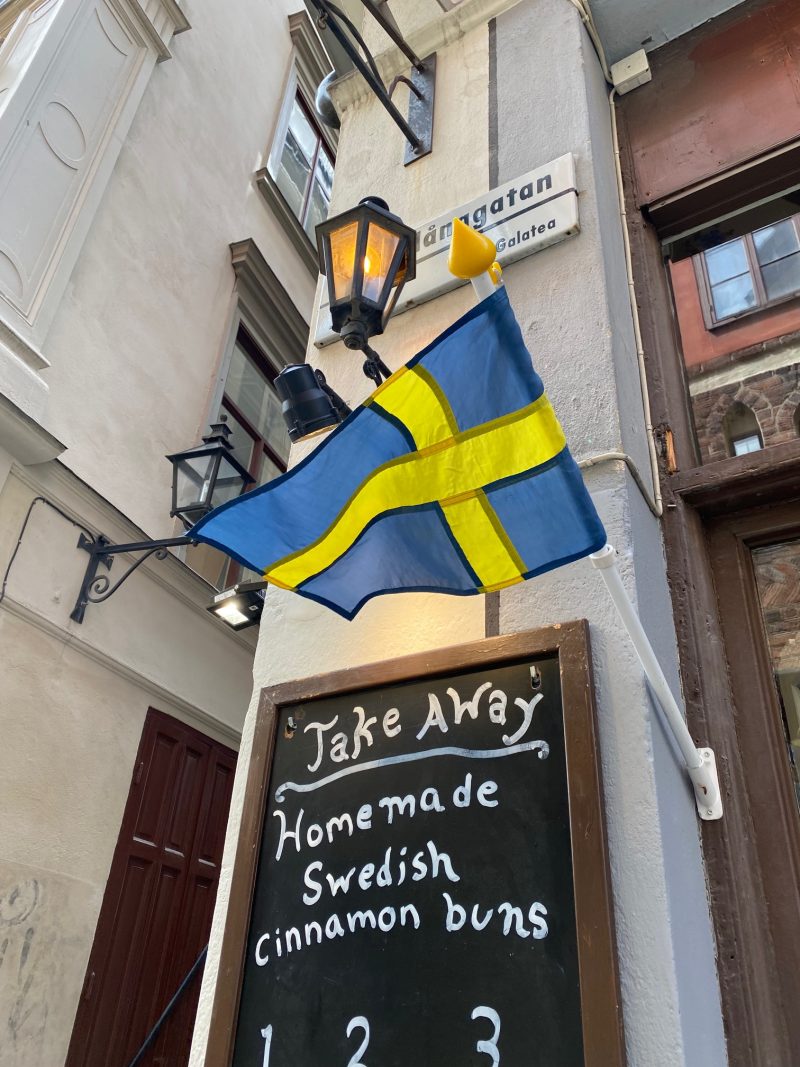 How to live on a budget in Stockholm?
Stockholm is one of the most beautiful and vibrant cities in Scandinavia, and it offers a wide range of experiences and attractions to explore. Stockholm offers a high standard of living to its residents, however, with its high quality of life, comes a high cost of living. That being said, there are plenty of ways to enjoy the city without breaking the bank. In this blog post, I'll explore some tips for spending money wisely in Stockholm.
Use public transportation
Stockholm has a well-developed public transportation system that includes buses, trains, trams, subways, and ferry! It is an affordable and convenient way to get around the city. A single one-way ticket on public transport costs around 36 SEK (4 USD), but you can save money by purchasing a travel card or a day pass, which allows for unlimited travel on public transport for a specified period. The purchase of a student monthly ticket costs 650 SEK. For those of you who prefer to drive, owning a car in Stockholm can be expensive due to high fuel prices, road tolls, and parking fees. The cheapest yet healthiest solution is to choose a bicycle as a means of transportation around the city. I highly recommend it because of the many bicycle paths that you can use to get practically anywhere…. as long as there is no snow 😉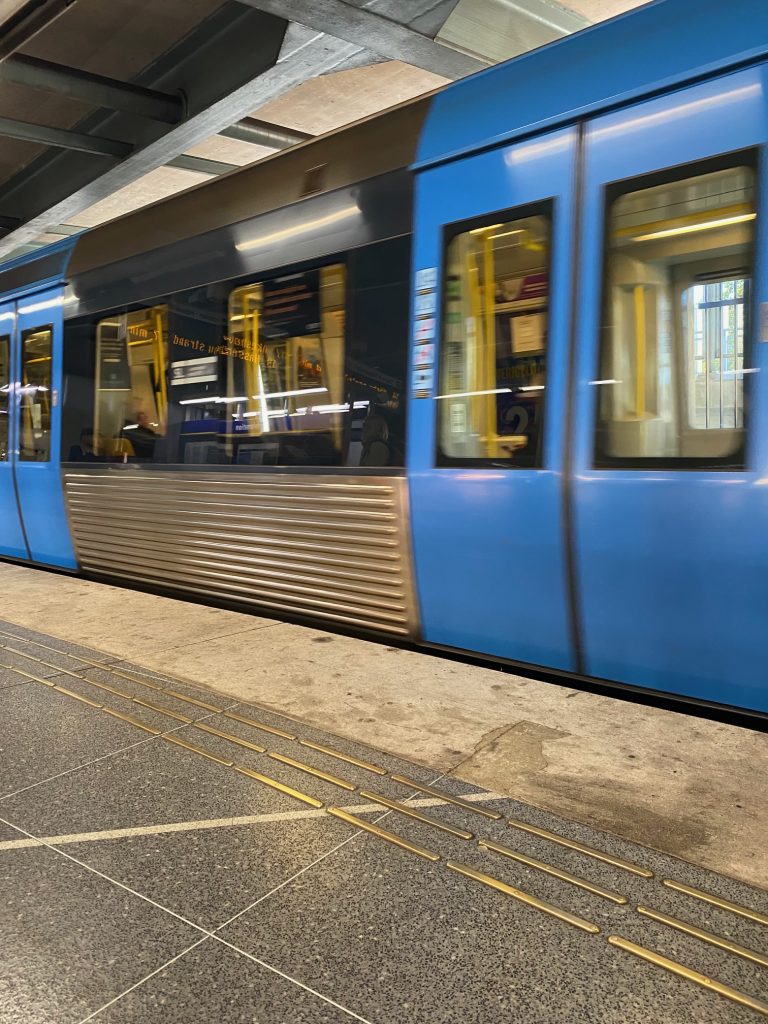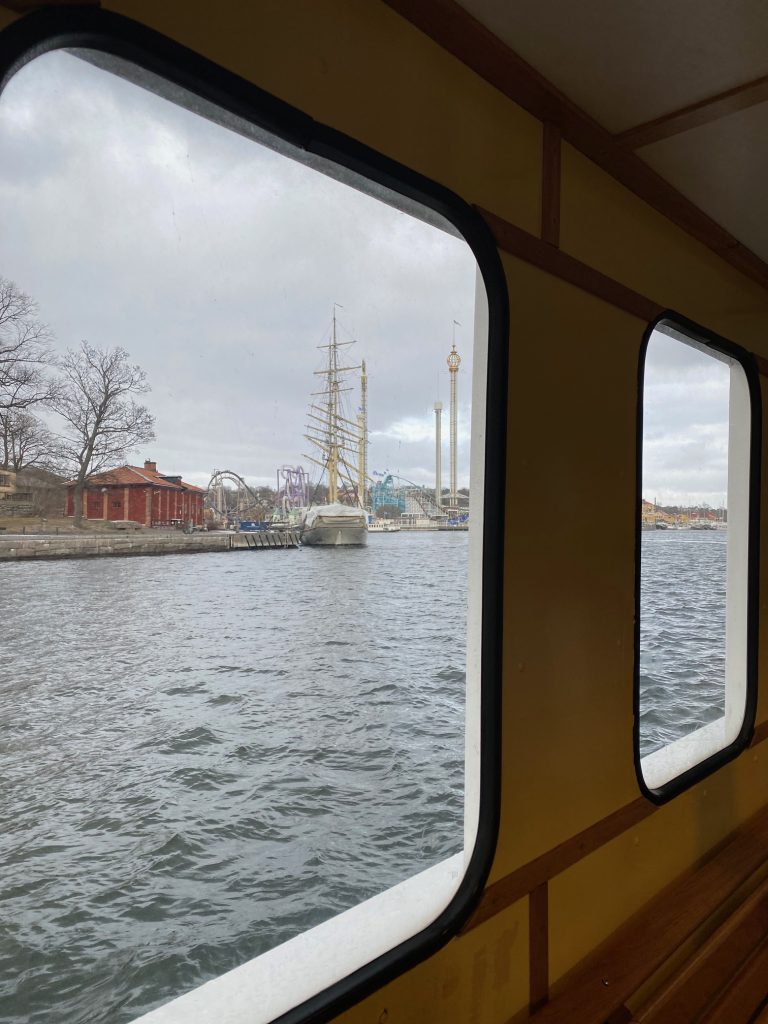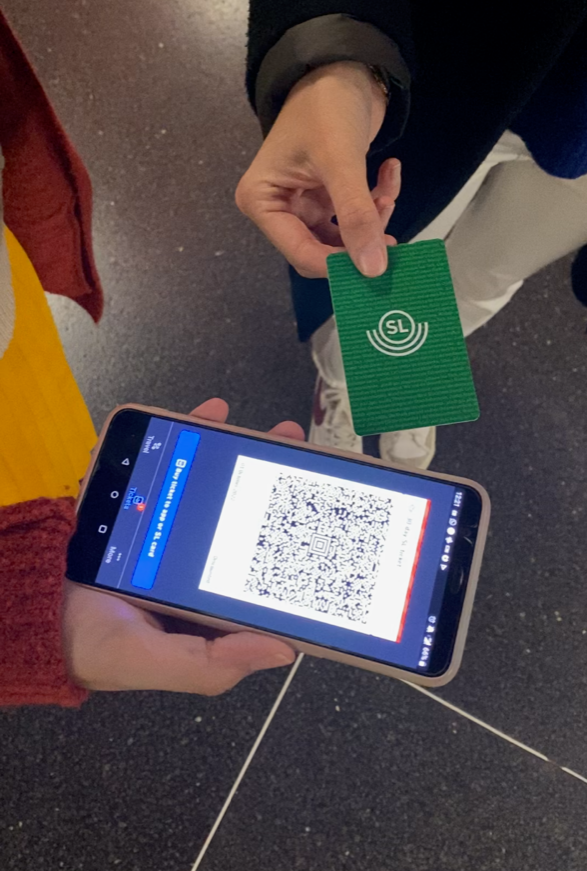 Dine like a local
Eating out in Stockholm can be expensive, but there are ways to save money while still experiencing the local cuisine. The basic lunch can cost around 120 SEK (14 USD). Many cafes and restaurants offer lunch specials or prix fixe menus that are more affordable than dinner menus. You can also try the popular Swedish street food, such as hot dogs, meatballs, and cinnamon buns, which are inexpensive and delicious. Zay wrote an excellence blog post about restaurants for students in KI campus, check it to save some money!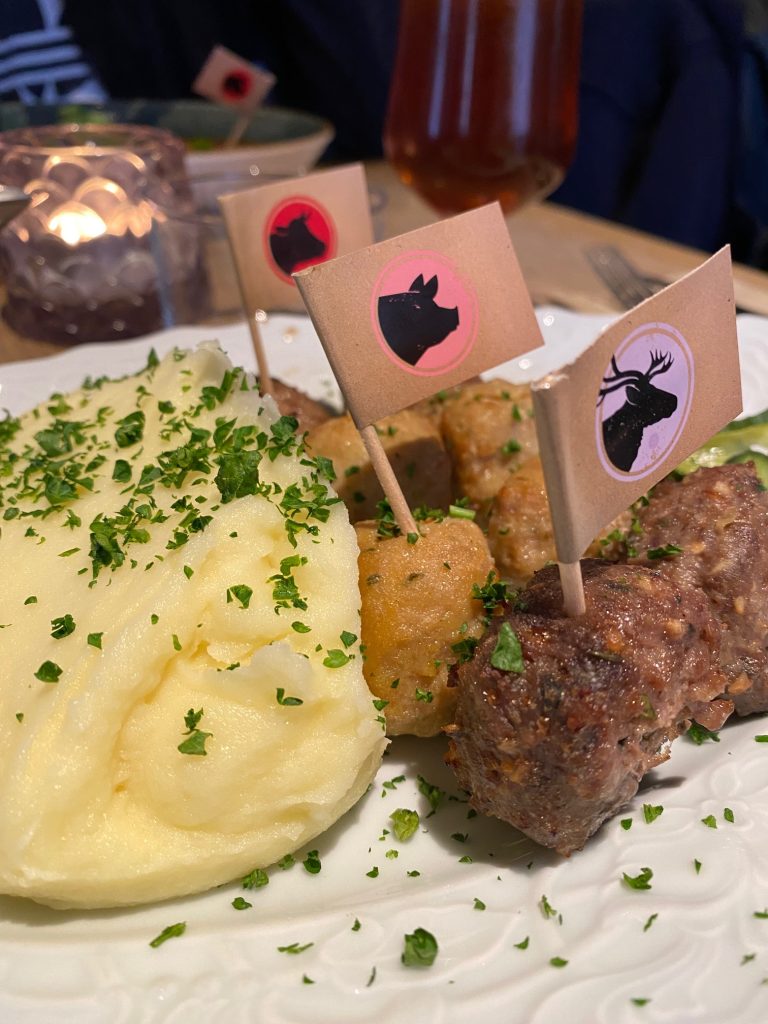 Or be your own chef…
The cost of groceries in Stockholm can vary depending on the store and the specific products. It is important to note that prices can be higher in central areas of Stockholm and lower in the suburbs or outside the city. For those of you who would like to buy local and fresh food big recommendation to visit Östermalm Market Hall, which offers a wide range of gourmet food and drink, the Södermalm Market and the Hornstull Market. Basic grocery stores that offer many discounts and promotions are Lidl, Willy's, Coop, IKA. The average prices of basic products are:
A liter of milk: 10 SEK – 1.2 USD – 0.95 EUR
A loaf of bread (500g): 25 SEK – 3 USD – 2.35 EUR
A dozen eggs: 25 SEK – 3 USD – 2.35 EUR
A kilogram of apples: 25 SEK – 3 USD – 2.35 EUR
A kilogram of chicken breasts: 100 SEK – 12 USD – 9.5 EUR
A kilogram of beef: 110 SEK – 13 USD – 10.45 EUR
A kilogram of rice: 25 SEK – 3 USD – 2.35 EUR
A kilogram of pasta: 15 SEK – 2 USD – 1.4 EUR
A can of Coca-Cola (330ml): 12 SEK – 1.4 USD – 1.15 EUR
A bottle of local beer (500ml): 20 SEK – 2.4 USD – 1.9 EUR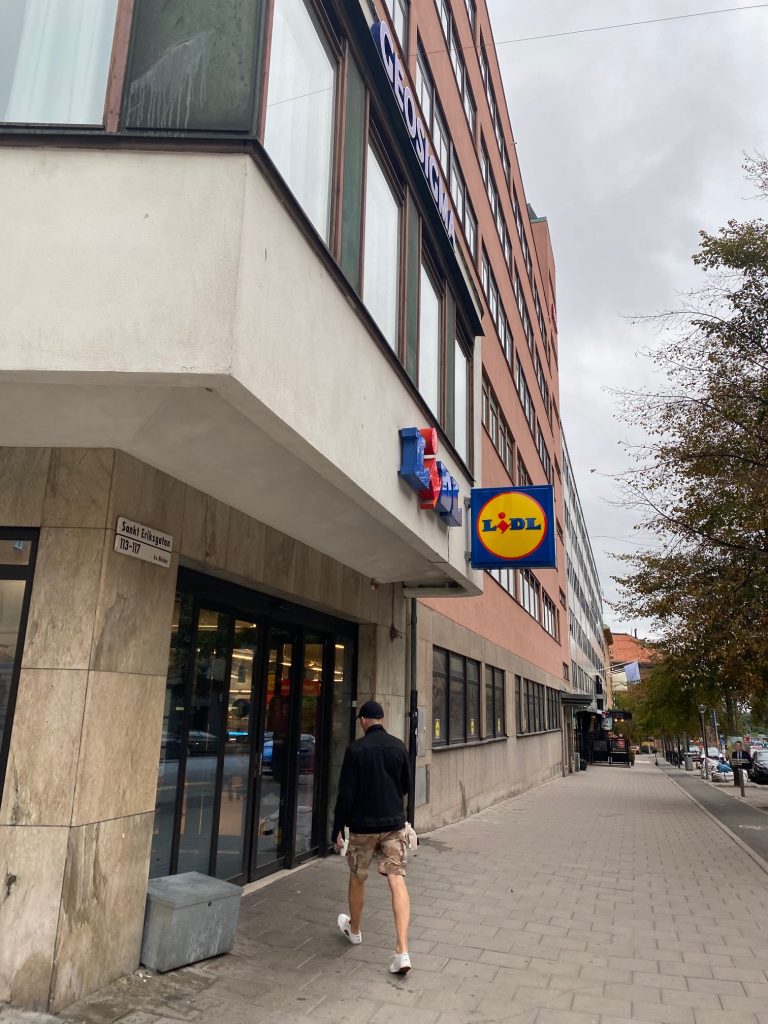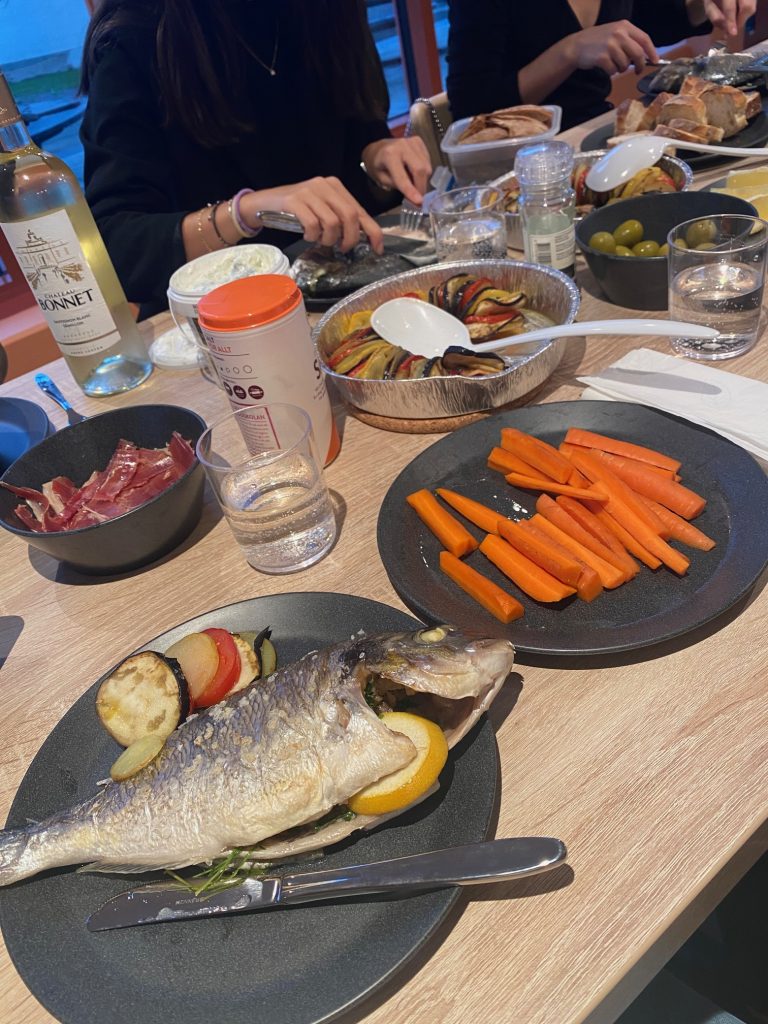 Enjoy the outdoors
Stockholm is known for its beautiful natural scenery and outdoor activities. You can enjoy a day out in the park, go for a bike ride, or take a scenic walk along the waterfront. Many of these activities are free or low-cost and provide an excellent opportunity to experience the city's beauty.
Stockholm is built on 14 islands, each with its own unique charm and attractions. You can explore the islands by taking a ferry, which you will also sail only with a SL city public transport ticket.. Many of the islands offer free or low-cost activities, such as picnicking, swimming, and hiking.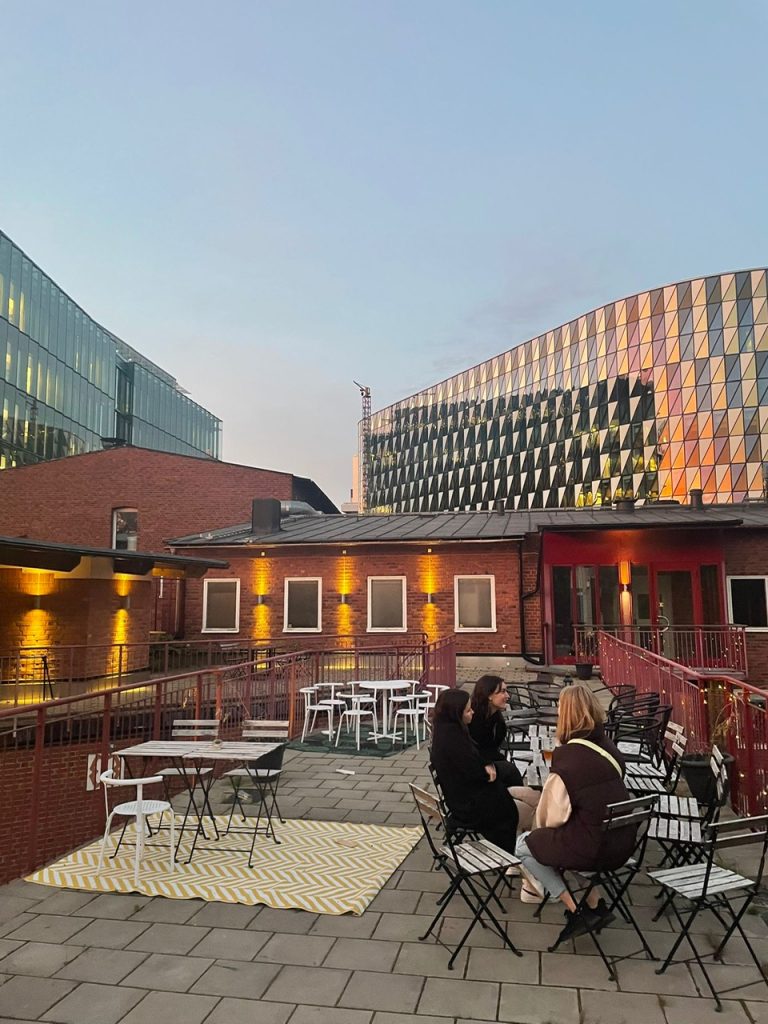 Take advantage of free attractions
There are plenty of free things to do and see in Stockholm. The city has many beautiful parks and gardens, such as the Royal National City Park and Djurgården Island. You can also explore the city's many museums and galleries for free on certain days or during specific hours. For example, the Moderna Museet offers free admission on Fridays evenings.
Walking tours are a great way to explore Stockholm and learn about its history and culture. Many tour companies offer free walking tours of the city, where you can learn about the most popular attractions and hidden gems. While the tour is free, it is customary to tip the guide.
Enjoy the nightlife
Stockholm has a vibrant nightlife scene with plenty of bars and clubs to choose from. To save money, consider going out during happy hour, enjoying a drink at a less expensive bar, or do not drink at all ;). You can also consider attending free concerts or events that are often held at local bars and clubs.
In conclusion, living in Stockholm is a bit expensive, but if you plan your expenses and take advantage of free opportunities and events you will not put your wallet at risk. The most important thing is to learn how to cook and plan your purchases 🙂

My name is Anna and I'm 24 years old. I am from Poland. I am studying the Master's Programme in Health Informatics at Karolinska Institutet. I have always been interested in Scandinavian culture; fika time is one of my favourites! I like to bake, edit videos, and play basketball or chess in my free time. I'm also a Stephen King enthusiast. A fun fact about me is I don't have space for more books in my room!