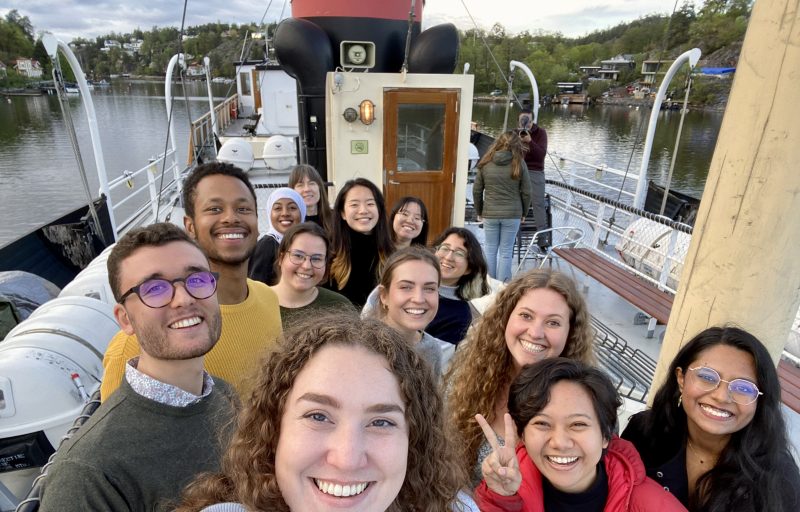 Farewell dinner cruise to our second year digital ambassadors
As the academic year approaches an end, so do the soon-to-be graduates at Karolinska Institutet. This means that the current second year digital ambassadors (DAs) will soon embark on a new journey to pursue their exciting plans. Here is how we said our goodbyes to our wonderful second year DAs on a dinner cruise in the beautiful Stockholm archipelagos.
Setting sail into the evening
The atmosphere was charged with anticipation and excitement as all the DAs boarded the cruise ship prepared to participate on the farewell trip. Although the evening greeted us with heavy clouds (not a big surprise in Stockholm😅), the weather shifted soon after setting sail, putting everyone in a great mood. All the digital ambassadors were treated to a sumptuous three-course meal. The ambiance of the dining hall was full of joy and camaraderie, as conversations flowed freely and laughter filled the air. Between courses, the DAs ventured out to the outer decks to enjoy the breathtaking beauty of the Stockholm archipelagos.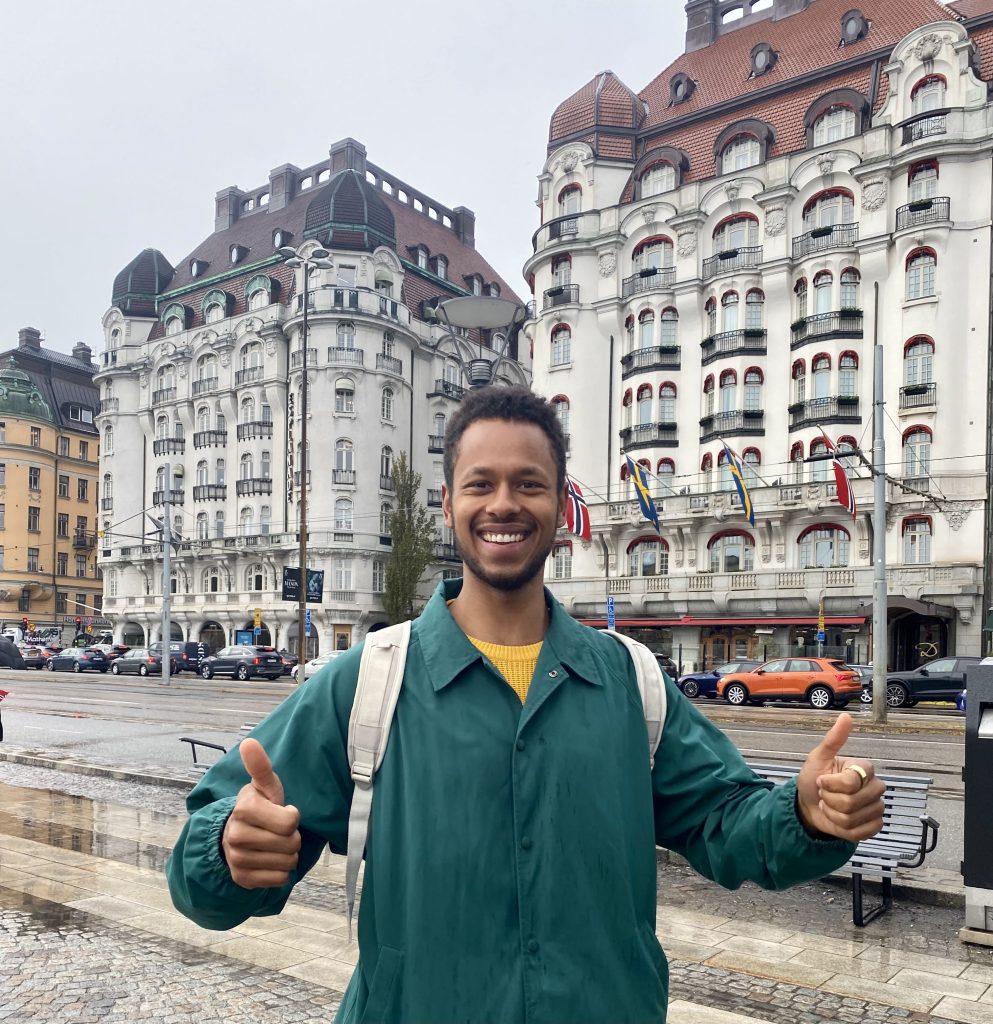 Farewell activities
After dessert, Tade, one of our great digital ambassadors, took the stage to deliver a heartfelt speech honoring the departing members. Each member was given a small farewell gift that comprised a fun chocolate medal for their unique contributions and talents, and a personalized notebook that all of us signed for each member. The notebooks served as cherished memories, reminding the former digital ambassadors of their friendships and connections at Karolinska Institutet. As the evening drew to a close, we gathered for some final group pictures, capturing the smiles that defined our time together.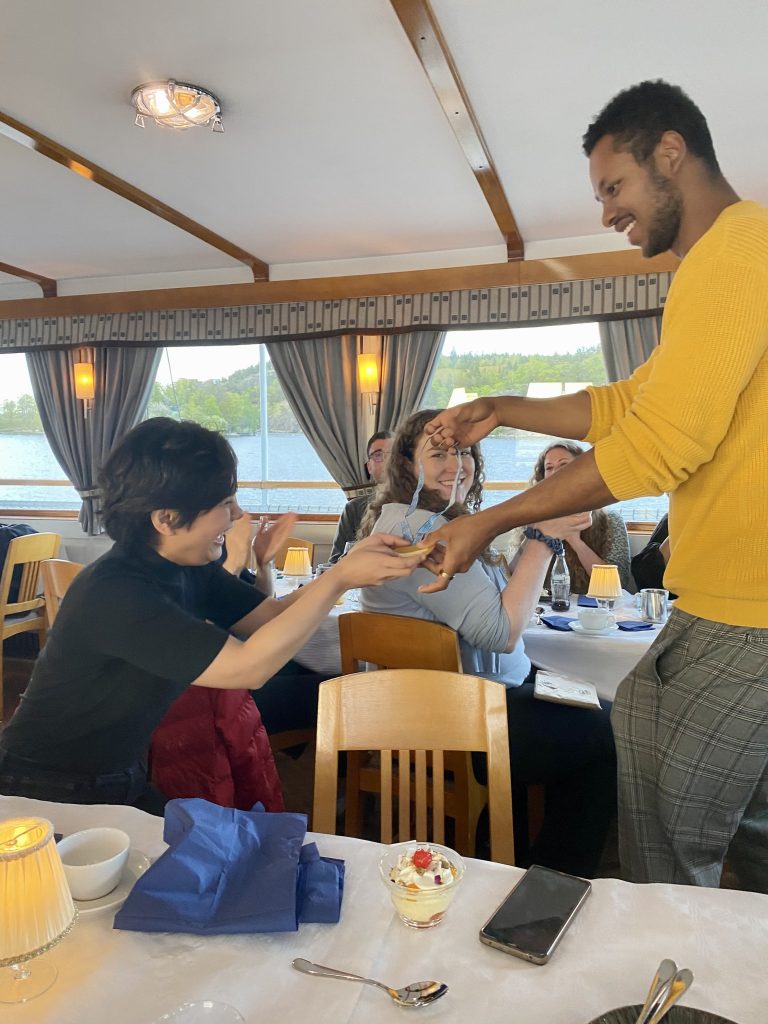 Not leaving anyone out
Soon after the farewell dinner at the cruise for the digital ambassadors, the MBE programme hosted a barbeque for the second year students to celebrate the completion of their theses. Among these students there was Umer Adegoke! Umar was one of the second year digital ambassadors who could not join our farewell cruise as he was writing his thesis in London. I was a fan of Umar's blogs before coming to KI, and he was the one who inspired me to become a digital ambassador for the MBE programme. Umar is going to Coppenhagen next year to work at an accelerator.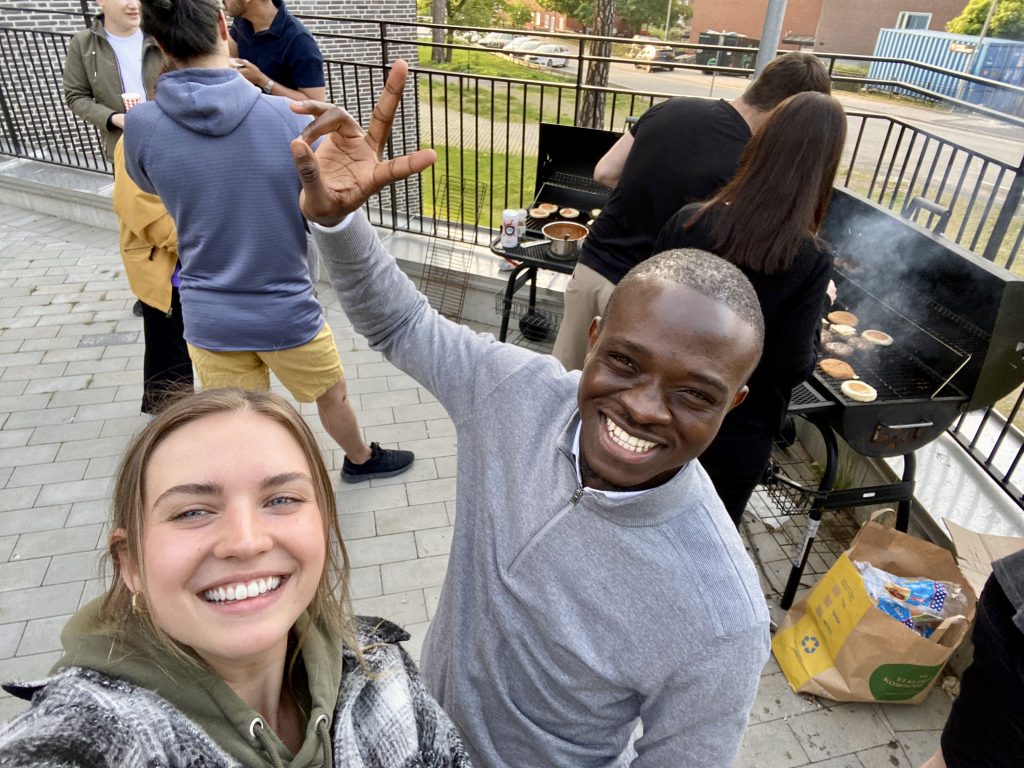 The second years made it a pleasure to be a part of the DA team. I am excited to see all the exciting things these brilliant minds will do in the future!

My name is Fausta. I am originally from Lithuania, but spent most of my life in Canada, so the Swedish winters do not scare me! I'm the blogger for the Master's Programme in Bioentrepreneurship here at Karolinska Institutet. I am also a camping enthusiast and a huge fan of exploring new hidden cafés to visit in Stockholm. I am excited to share my experiences and adventures in Sweden and hopefully provide some useful tips and tricks!