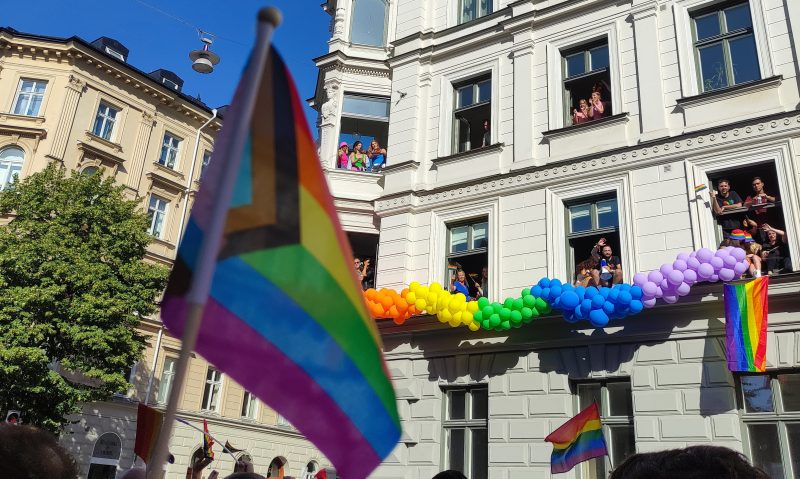 Academic Pride and Stockholm Pride Parade'23
Hope everyone is packed and ready for a new and exciting semester. Before we start with lectures, studying, and assignments, I wanted to share my experience with Pride Month and Pride Parade in Stockholm which happened at the beginning of August. Even though the event has passed, you can get ready for the Stockholm Pride next summer!
Stockholm is known to be very diverse, and inclusive which creates a safe space for LGBTQIA+ people. The same goes for the KI campus, university environment and university administrations. For the Stockholm Pride Parade, universities in Stockholm join the parade with the name Academic Pride to show support for equal rights and opportunities for all. Academic Pride is a collaboration of universities and student unions in Stockholm to make visible the importance of LGBTQIA + issues in higher education institutions, both in terms of research and teaching and in terms of inclusive work and study environments.
Academic Pride Pre-Party
Before the actual parade, Academic Pride organizes a pre-party. This year it was held at the Stockholm School of Economics. If you want to join this event, don't forget to register, so mark your calendars for May or June for the registration link which would be available on KI's website. During the pre-party, some make-up and stickers were available to prepare for the parade. They also had some wraps and soft drinks which were surely needed for almost a 3 hours walk 🙂 Last but not least, we got Academic Pride t-shirts with the logo of KI on the back.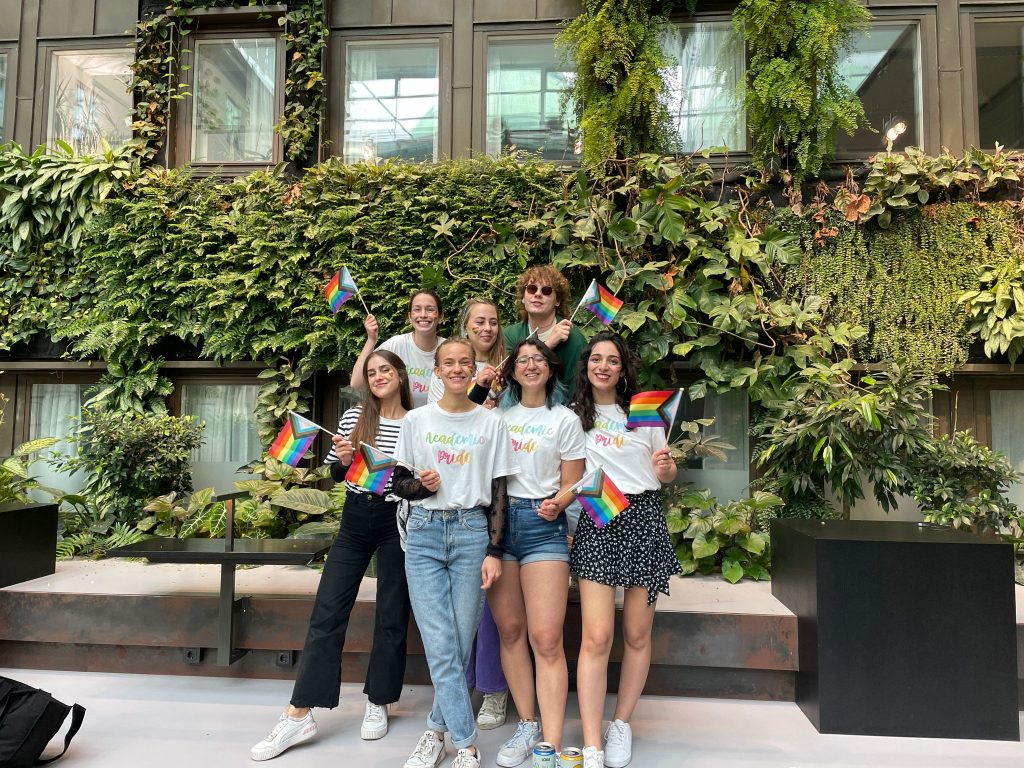 Stockholm Pride Parade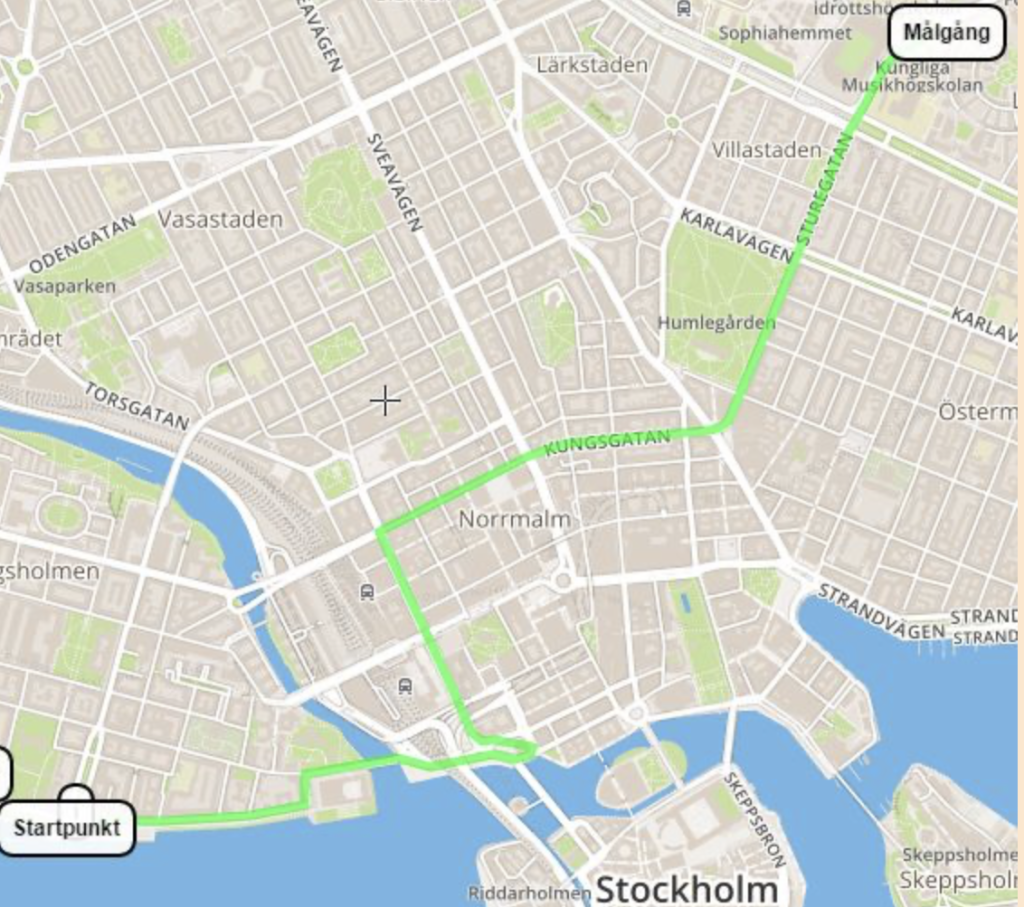 This year's parade was held on the 6th of August and we walked around the beautiful streets of Stockholm with approximately 50,000 people. The parade started around 14.00 starting from Stockholm City Hall and ended in Östermalm near the KTH campus.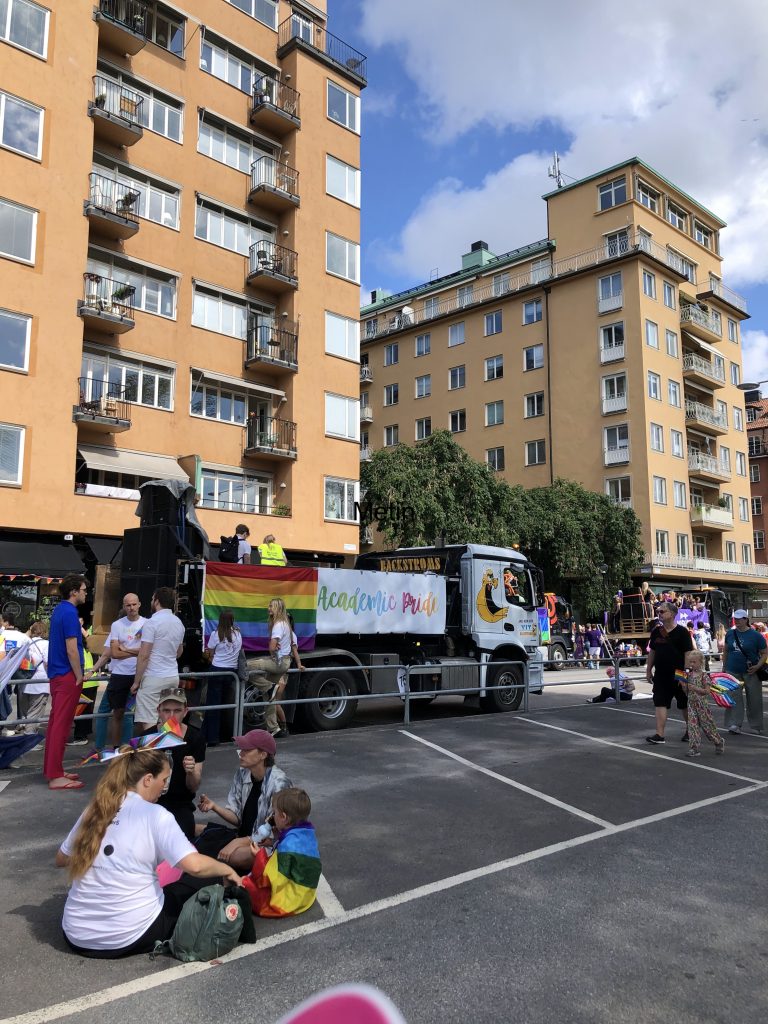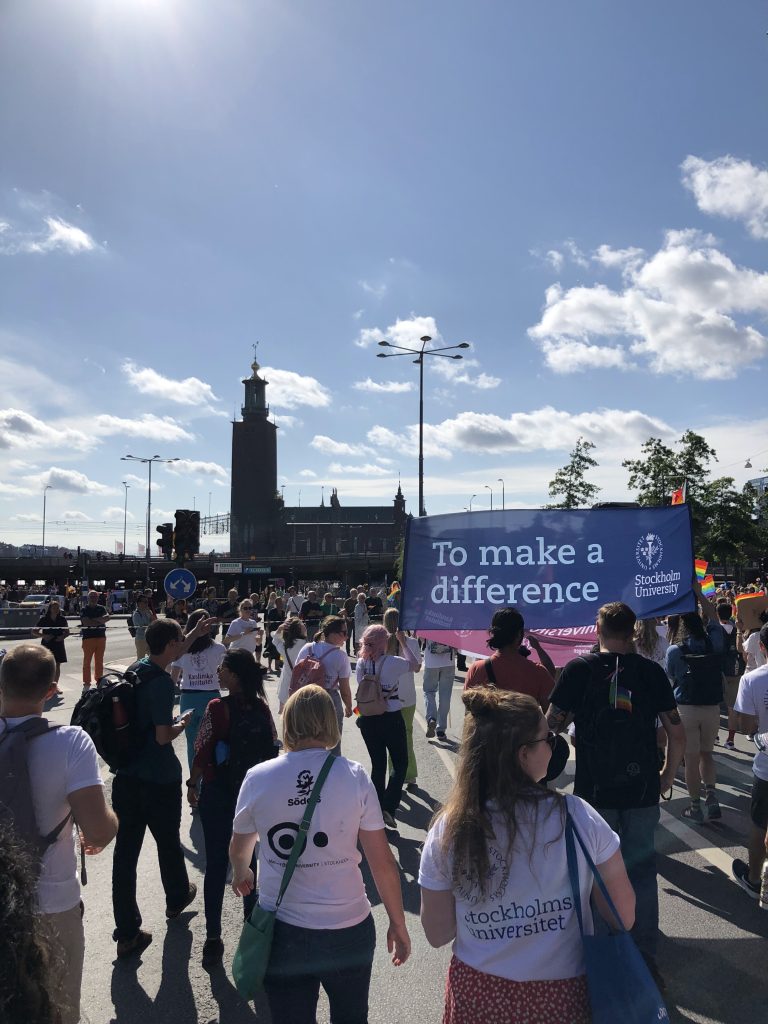 Academic Pride had a truck with big speakers and you can also get on the truck on a first come first serve basis. I decided to walk at the end with my friends, which was very tiring but fulfilling. Along the road, there were cheerful crowds on every street supporting the parade. The parade itself took around 3 hours with lots of joy and dancing with the crowd.
A gentle reminder: if you are planning to attend in the upcoming years, don't forget to take some water to not get dehydrated during the walk and also some snacks 🙂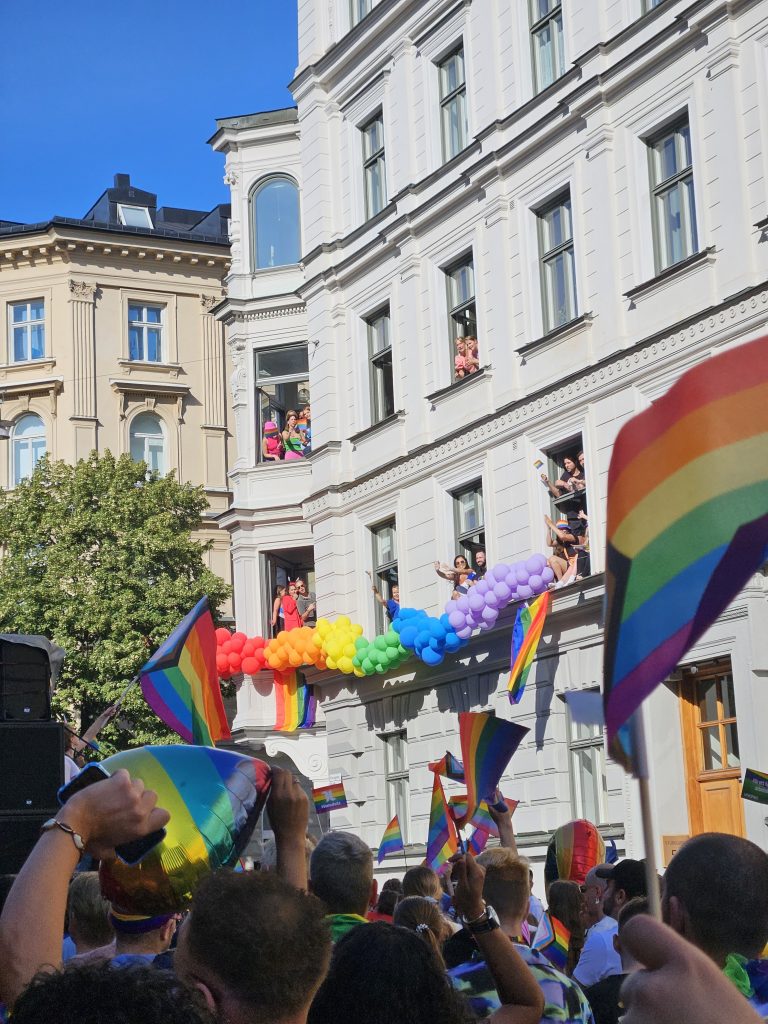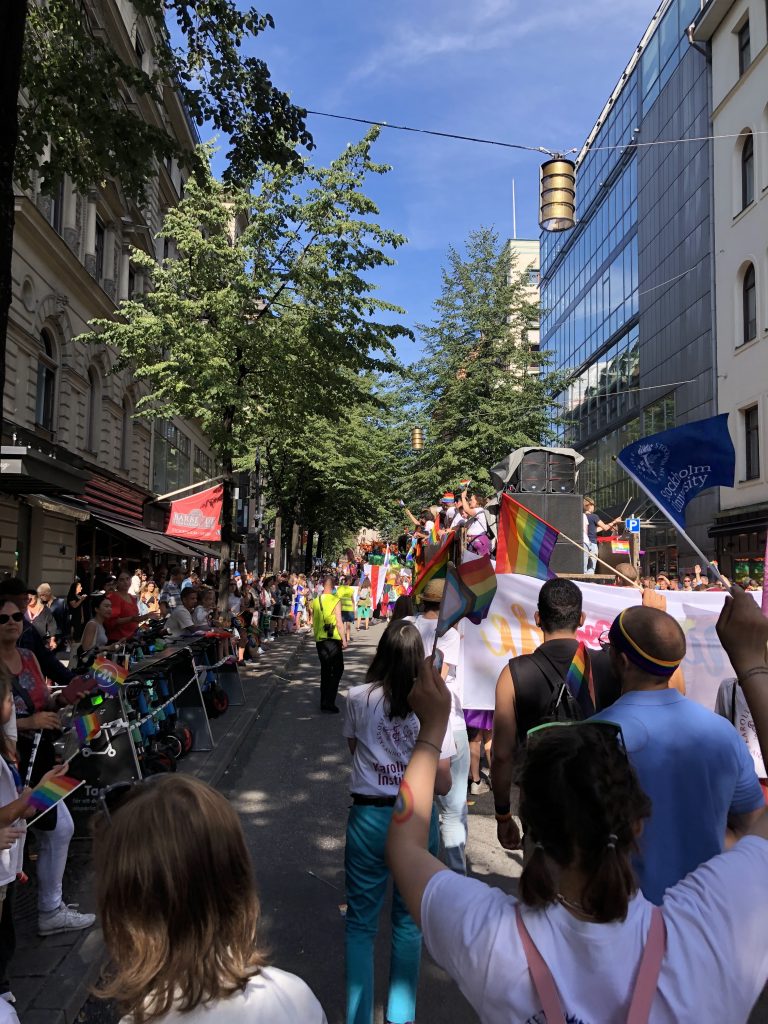 Overall, the pride parade in Stockholm was really fun with very good organization. Besides the parade, there were many free events to join like concerts during Pride month which could be found in every corner of the city. I would also recommend looking out for those events too.
If you have any questions regarding life in Stockholm, you can write a comment below or send me an e-mail. See you in the next blog!

My name is Yağmur, and I am from Turkey. I am a student on the Master's Programme in Molecular Techniques in Life Science. Living in Sweden and studying at KI started as a dream, yet here I am (my life motto "everything is possible" still holds until further notice). In my free time, I like watching movies and listening to music from all around the world. I enjoy sharing my experiences in life. So, if everyone is ready, welcome to my blog and let's begin the journey…